For a business to grow, managing its online reputation is essential.
On the one hand, having a good product or service and not having anyone know or talk about it is a sure way of getting nowhere. On the other hand, a bad reputation guarantees people away from buying a product or service. Both of these scenarios can negatively impact your business's revenue.
And since everything happens online these days, a business's online reputation matters more than ever. In fact, it is crucial.
It takes a few minutes for someone to share their opinion of a business online, just like it takes a moment for that opinion to affect someone else's decision to buy. For this reason, staying on top of their online reputation, making sure that they monitor and manage it effectively should be a top priority for any business. 
In this article, we'll dive into the concept of online reputation monitoring and see how it can help businesses grow.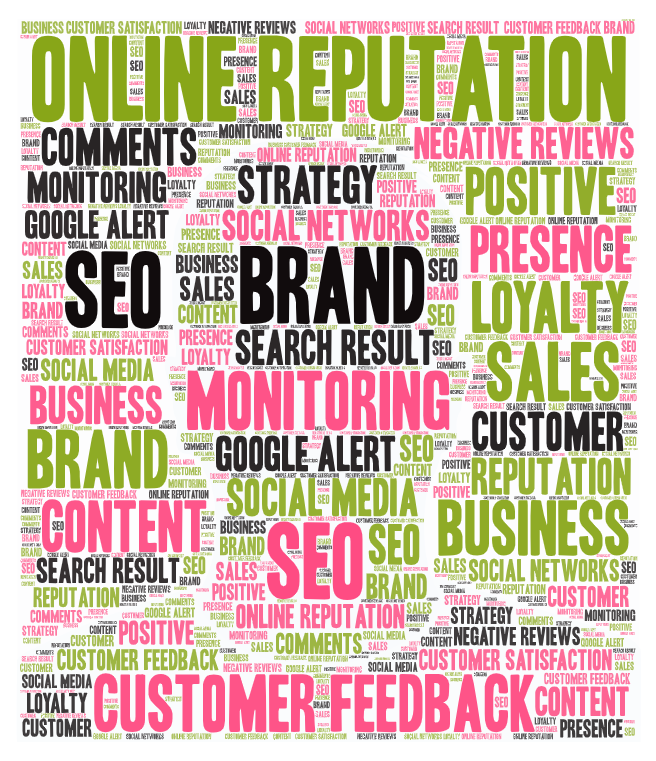 What is Online Reputation Monitoring?
A business' public image dictates how the public perceives it and whether or not they are attracted to it. Therefore, paying close attention to how that brand image is built and the direction it takes cannot be left to chance.
As its name suggests, online reputation monitoring is a tool for observing and analyzing what people say and think about a business in the online world.  
Digital platforms are now the go-to source for information about a business. People use these platforms more and more to learn or share opinions about different brands, services, or products.
Information about whether a business is reliable, a product or service is good, or how a particular brand handles customer care is only a click away. And, in such a competitive world, you can bet customers won't miss a chance to scrutinize a business before deciding to choose it over another.  
Online reputation monitoring is all about seeing what the public perception of a brand is when performing an online search. It answers questions like:
Does the brand have an online presence?

What is its customer feedback?

Is their online presence positive or negative?

Are existing customers satisfied with their product or service?

Are they happy with their customer service?

Do potential customers clearly understand what their product/service's benefits are?

Do opinion leaders talk about that brand, product, or service? Is what they are saying positive?
By asking the right questions, carefully collecting and analyzing data, and crafting detailed review reports, online reputation monitoring can help businesses maintain a positive image and enhance it. 
The result is making the brand more attractive to the public, customers and potential customers included.
The Importance of Online Reputation Monitoring 
To understand the importance of online reputation, ask yourself what you do when you want to know more about a business. Do you Google it? I'm going to assume you do because that's what we all do. 
Now imagine this: would you want the first thing someone sees when they Google your business to be something negative? Or nothing at all?
I'm again going to assume you don't, for the simple fact that 85% of people will first perform an online search before making a purchase. And 91% of consumers say that positive reviews make them more likely to buy from a business.
So how can a business stay on top of how customers see the brand online? How can a brand learn and manage what people are saying about it? 
This is where online reputation monitoring comes in.
For a business to grow, it first needs an online presence. Then, the company needs to invest in establishing its online presence and ensuring the overall sentiment is positive. And since things are constantly changing, this will be a constant requirement.
Investing in monitoring and managing an online presence will:
Online Reputation Monitoring Benefits 
For an even better understanding of how important online reputation monitoring is, here's a shortlist of its benefits: 
Building the Brand
A business' brand image is closely related to:
Its revenue

Customer satisfaction levels

Retention rates

Customer loyalty
To correctly manage a brand image, the business reputation must be aligned with the values and principles of the brand. Customers must be well informed, engaged, and happy with how the brand communicates and what is said online. This will help keep them loyal and choose a brand over its competitors.
Things like negative content or bad reviews can easily translate into bad news for a business's revenue. They can lead to losing customer loyalty or losing potential business. Online reputation monitoring can help build and consolidate a brand's image by identifying aspects that can negatively impact it.
At the same time, online business monitoring can identify the online platforms where the business could use more visibility. And where to find new customers to attract. From there, you can develop better content marketing and digital marketing strategies and ensure you are tapping into all potential sources for growth.
Attracting New Business
An excellent online reputation equals trust and credibility. Customers are much more likely to buy from a business that has a good online presence and is established and appreciated by existing customers and opinion leaders.
Online reputation monitoring allows brands to see how people feel about it and identify any negative comments, mentions, or reviews that could make existing or potential customers distrust that business.
But that's not all.
Online reputation management also lets you identify where customers tend to be more engaged with a brand. This way, you'll know where customers prefer to interact with that brand and how you can tailor effective marketing and online reputation campaigns that will boost credibility, build loyalty, and attract more customers.
Increasing Sales
Last but not least, online reputation monitoring can boost sales and positively impact revenue.
It's a well-known fact that businesses with better reviews get more customers. And you can be sure that customers will look up a company before deciding to buy.
People are constantly using online searches to find out more about a product or service, how happy others have been with them, and how trusted a brand is. What they want to see are positive reviews. 
In the end, it's only natural. A potential customer will indeed feel more at ease buying from a brand that others have trusted and been happy with before them.
On top of this, through online reputation monitoring, businesses can collect important information from customers. Online reviews can be a great source of information on what customers want and need and can inspire new product development.
Improving SEO
Everyone already knows that search engine optimization is essential to a business's digital growth. It's how customers can easily find it and a surefire way to attract more business. 
But did you know your online reputation contributes to your search result rankings and should be part of your SEO strategy?  
The fact is that when customers look for a brand, what they come across won't only be their website. It can also be review websites or articles about the brand. A brand cannot control these things unless they are aware of them and take the necessary steps to manage them in their favor.
 What's more is that search engine algorithms consider things like how present a brand is online, how active they are on social media, how often they post updates and news, and how updated their content is.
How to Use Online Reputation Monitoring to Grow a Business
Below are a few ways that online reputation monitoring can help grow a business. 
Online Reputation Monitoring Tools
A business must always be aware of what people are saying about it online to manage its reputation properly. It is even crucial when what people are saying is negative. Businesses have to be able to respond quickly and create a favorable narrative in such an event.
There are plenty of online reputation monitoring tools that can help businesses stay informed. These tools can show:
How often a brand is discussed online

How positive the mentions about that brand are

A brand's online reach (number of times authors mention it)

A brand's online authority
A few of the most popular options include:
Google Alerts

Social Mention

SEMrush

SentiOne

Reputology
Businesses can also use online reputation monitoring alongside a reporting tool like AgencyAnalytics. It can keep track of online reviews and provide a clear breakdown and history of ratings, helping identify potential issues that can damage a business's online reputation. 
How to Develop an Online Reputation Management Strategy
The first step to creating an ORM strategy is to perform an audit. This will identify how people perceive a specific business online and establish the direction you want to take that perception to. By analyzing a brand's online reputation, you can identify where there is room for improvement.
The next step is to set up an online reputation management strategy based on the concerns identified by the audit. 
It could be improving the brand's online presence or their online review response rates. The audit should tell you where to allocate available resources to make the most significant impact.
Next, you must create a set of guidelines and a cohesive plan for approaching all aspects of online reputation, which should include:
A tone of voice that is in line with the brand image (to be used across all channels)

Response templates for managing reviews

Campaigns to improve online reach

The help of PR professionals or industry influencers to establish authority

A crisis management strategy
All of these plans can help manage a brand's online reputation in a controlled and effective manner and set it up for success.
Actively Respond to Reviews 
Responding to comments or reviews can make or break a business's online reputation. You must address both positive and negative reviews. This has to be done in a proactive, not reactive fashion.
When a brand is responsive, customers feel that their opinion is valued. They also appreciate brands that are transparent, authentic, and proactive rather than reactive or idle.
The best practices for responding to reviews include:
Thanking customers for sharing their feedback

Emphasizing how committed the brand is to their satisfaction

Inviting customers to continue using the product or service
For negative reviews, the best practices include:
Apologizing and sympathizing with the customer's issue

Assuring them that you are taking all necessary steps to address the issue

Taking responsibility and being direct and transparent if the situation calls for it

Reaching out to the media and addressing any criticism without being defensive
When it comes to positive feedback, brands should make the most of it. It's marketing gold. Positive reviews and feedback can be used on their website, in their marketing materials, in their online ads. They will help enforce your authority and credibility and make the audience more likely to buy.
Monitor Your Competition
While you are on the subject of managing your online reputation, it pays off to also check out the competition's reputation.
 Using the same tools, see how well the competition is perceived online, how often they get mentioned in traditional media, and how active they are on social networks. See how they manage their reviews, how engaged their audience is, and how they respond to negative feedback.
Monitoring the competition's online reputation can also help businesses identify high-quality opportunities and make adjustments to their own digital marketing strategies. For instance, they can help pinpoint certain aspects that the competition's customers are complaining about to do better and use as a selling point.
Summary: Online Reputation Monitoring
Developing and maintaining a strong online reputation is essential to building a trusted and valuable brand today. From building your organic traffic, increasing revenue, and building the brands' perceived value, online reputation monitoring has a number of benefits for companies.
In order to maintain the company's online reputation over the long run, it's essential to be proactive about online reviews and customer feedback. With the right tools in place and a dedicated review dashboard or report, this largely automates the process of reputation monitoring and ensures you're always on top of your customer feedback.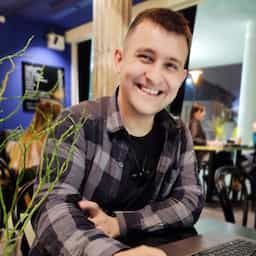 Jan Kuzel is the Head of Growth at SatisMeter, a platform that helps you get customer feedback and grow your business.
Try AgencyAnalytics risk-free for 14 days. No credit card required.