You've done all the right things for your local SEO clients–from optimizing their website to setting up their Google Business Profile (GBP) and Bing listings–but they're still not getting enough reviews. What do you do? 
A lack of reviews is not something you or your client should ignore. After all, your clients' online reviews affect their search engine rankings. With more buzz surrounding their business, Google is more likely to show their GBP listing to their prospective customers. If you want to keep them competitive in their local market, then local reviews aren't optional. 
This article will explore ways to improve your clients' local SEO with more local business reviews from customers:
Why Local Reviews For Your Local Clients Matter
In a world where consumers trust influencer recommendations more than those from family and friends, your clients' business reputation largely depends on what people say about them online.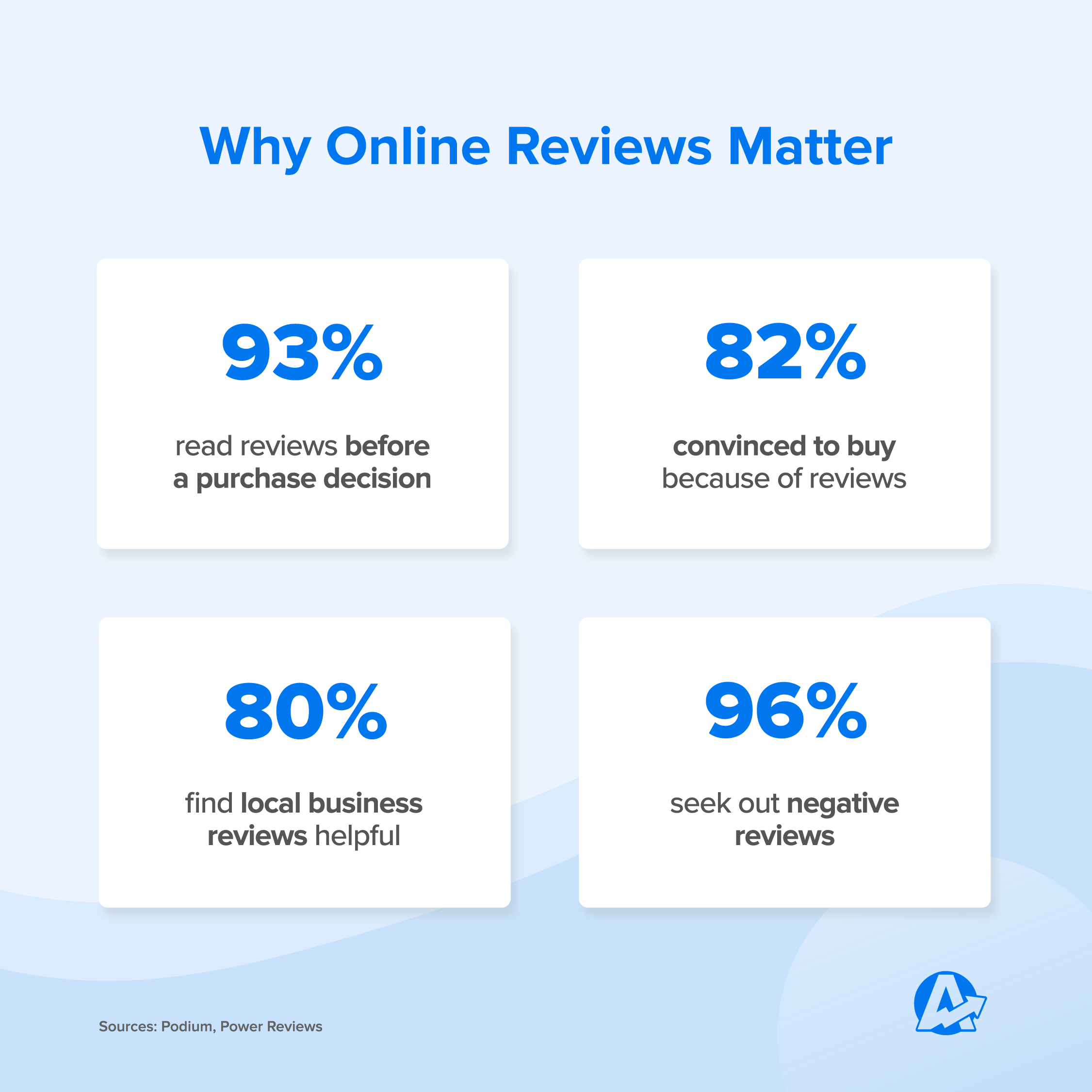 As a digital marketing agency, you already know that online reviews are important, but what makes Google local reviews particularly important for your local business clients? 
While traditional SEO strategies help get your clients to the top of the SERPs, reviews play a part in the larger picture and have an enormous impact on how potential customers see your clients' local businesses. Glowing reviews make someone eager to visit their business, while negative reviews, gone unattended, are a big deterrent. 
So, in order to get your clients in the Local Pack, they'll need local reviews, which are one of the top three factors for higher rankings.
But more importantly, when someone types in "best sushi" on google maps, you will see customer reviews that mention "best sushi". So, no matter how much SEO you put into the actual website, user-generated reviews tend to show up for relevancy. This is because Google trusts the power of word-of-mouth information. 
When you think about it, users and search engines, like Google, have similar objectives. Google combs through content on the web to deliver us the right information, just like how users read through reviews to determine their choice. 
Because reviews are kind of like crowd-sourced recommendations, it's safe to say that having a large number of positive reviews (that are authentic) result in higher rankings on SERPs.
Online Reputation Management for Your Local Business Clients 
Once your client gets a steady stream of reviews coming in, responding to them (positive or negative) helps them build trust with their customers.  No business likes getting a negative review. But, even more important, no customer likes seeing a negative review that has not been addressed by the business in some way.
How your client handles reviews can be just as important as the reviews themselves.
But the concept of reputation management goes beyond a handful of 4 or 5-star reviews. It's important to combine your client's review strategy with more local SEO strategies to build a complete picture of an established and trustworthy brand. This includes activities such as: 
Optimizing their GBP listing and website

Creating consistent citations

Publish high-quality content

Gathering better reviews (detail, photos, etc.)  
Over time, your client will eventually catch up or even surpass the local competition in the SERPs. After your agency puts in all of this effort, your client will gain more exposure, more loyal customers, and ultimately increase their revenues. 
Google Local Services Ads (GLSA) are another way to get your local business clients to appear on the SERPs. For example, when people search "oil change near me," they may see local search ads that feature your client's business. They have the potential to get your clients more store visits, calls, and learn more about their business overall. They're a great option because they highlight business information such as store hours, address, customer reviews, and photos. 
Our Google Local Services Ads (GLSA) reporting tool provides full visibility into your client's ad spend and marketing performance.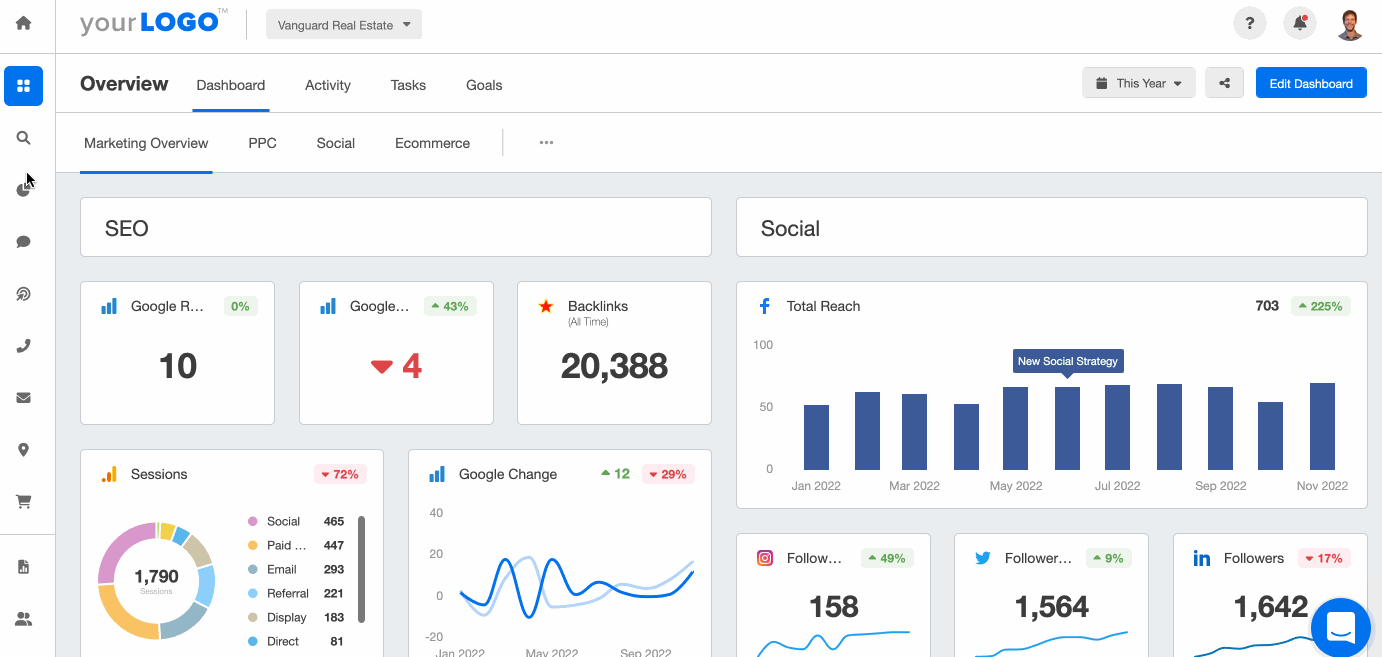 Start saving your agency's reporting time by combining all of your clients' marketing platforms in a single platform. Try AgencyAnalytics for free for 14 days.
How To Communicate the Value of Reputation Management
Once your clients have local reviews rolling in, it's important to have a plan in place to manage them. This is where reputation management really starts to kick in. It's your job as the agency to communicate to your local business clients just how important their local reviews are when it comes to building their credibility and online visibility. 
Local reviews help showcase your client's business in a sea of competition. In order for customers to choose your client's business over another, it comes down to their online reputation. Do they have a presence online? Do they respond to positive and negative reviews? Does it look like they take care of their customers? All of this is a part of reputation management. 
But how do you communicate the value of this service to your clients? 
A combination of three things: 
a Google reviews strategy,

Review reports that communicate the value of your efforts, and

Supporting statistics and data about how consumers use the internet to interact with their business.
Why You Need a Google Reviews Strategy 
A comprehensive review strategy includes more than just hitting a certain number of stars.
Yes, review quantity has its value in establishing credibility. After all, a majority of shoppers need to see at least 11 reviews before they will trust their validity.
But there are other considerations as well, such as the depth of reviews and recency.
It won't look very good to your client's potential new customers when they search their business online and find reviews from 2015.
How much faith would you put into a restaurant review from nearly a decade ago?
In fact, it could even give the impression that they're no longer in business. Your client's online reputation should constantly be up-to-date from reviews, to hours of operation, etc. It may be a good idea to run a GBP audit to show customers that their online customers are a priority as well.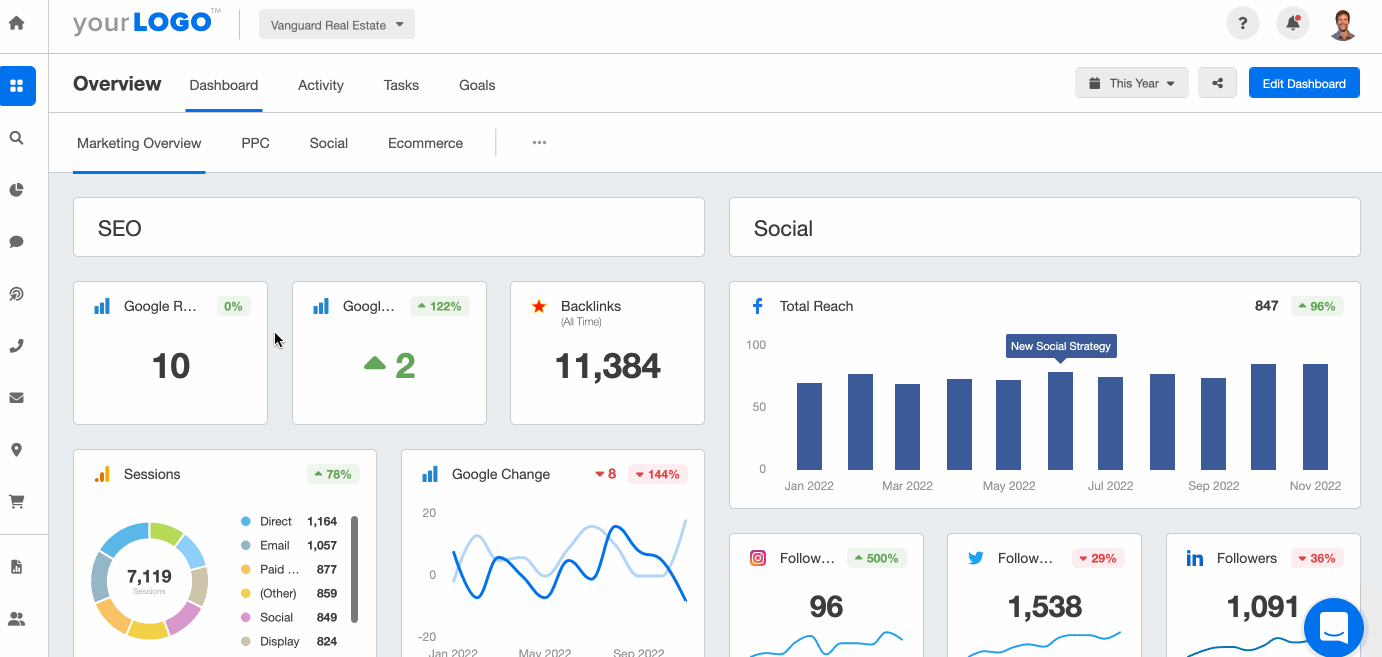 Give your clients the full picture of their GBP listing in an easy-to-understand report. Start your free 14-day trial today to streamline your agency's reporting process.
Because Google reviews build online credibility, you'll want to continually build them. But how do you get customers to leave reviews for your client? With a Google reviews strategy. 
Your clients should have an active strategy in place to encourage more reviews rather than waiting for them to trickle in naturally. If they haven't even thought about this, it's a great opportunity to show your agency's value. 
We recommend setting up a strategy for their existing customers and their new customers. Whichever category they fit into, instant communication should be made to make it as easy as possible for them to submit a review. 
Give some of these tips a try to get better (and more) reviews: 
Update email signatures to include links to their GBP listing

Add a Google review button to their website

Highlight reviews on social media or in their GLSA 
Whether you send an email out immediately after their interaction or maybe on a monthly basis, it's an important conversation to have with your clients to figure out the right time to ask for a review. 
Creating Review Reports
Keep your clients up-to-date on their company's reputation with detailed review reports that automatically integrate data from their rating and review platforms.  
Providing your clients with a clear breakdown and history of their ratings and reviews shows them the importance of their online reputation and how it ties into other aspects of their local SEO strategies. The quality, quantity, and recency of reviews on Google are some of the most important ranking factors for local SEO. More on that later. 
By accessing the 75 marketing platform integrations from AgencyAnalytics, your agency demonstrates a full picture of your agency's marketing efforts.  
Connect their review platforms (Google Business Profile, Yelp, BrightLocal, and Vendasta, just to name a few) in their detailed monthly reports to prove their investment in reputation management is paying off. 
Add notes to help explain the trends and feedback they're seeing plus show the reviews that could inform future business decisions from what customers are saying about their business online.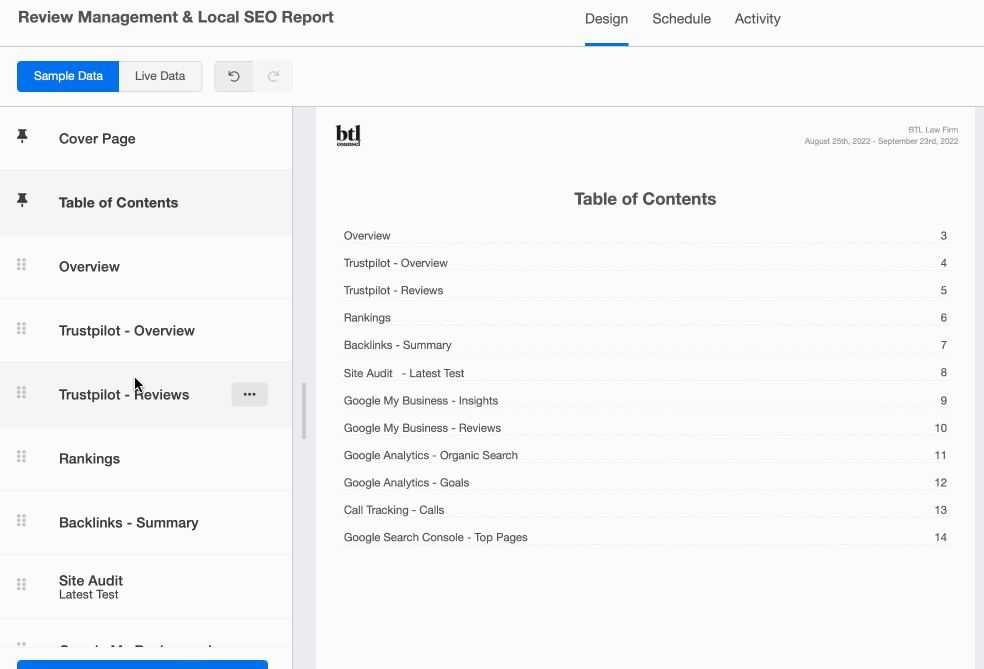 Showcase how your local SEO and review management services are impacting your clients' bottom line. Create reports in minutes with AgencyAnalytics. Start your 14-day free trial today.
Supporting Review Statistics   
Explain to your local business clients how their online presence has the potential to determine if their customers do business with them or not. Here are some helpful statistics to highlight the importance of their online reputations: 
More than half of consumers search for local businesses at least once a month (Source).

91% of consumers are influenced by online reviews of businesses (Source).
Your clients' Google reviews don't just matter for their reputation, either. They use them as a ranking factor.
Recent research from Moz on local search ranking factors found that, when it comes to organic search, reviews account for about 7% of rank. 

When it comes to Google's top three Local Pack results, reviews are even more important, accounting for about 13% of rank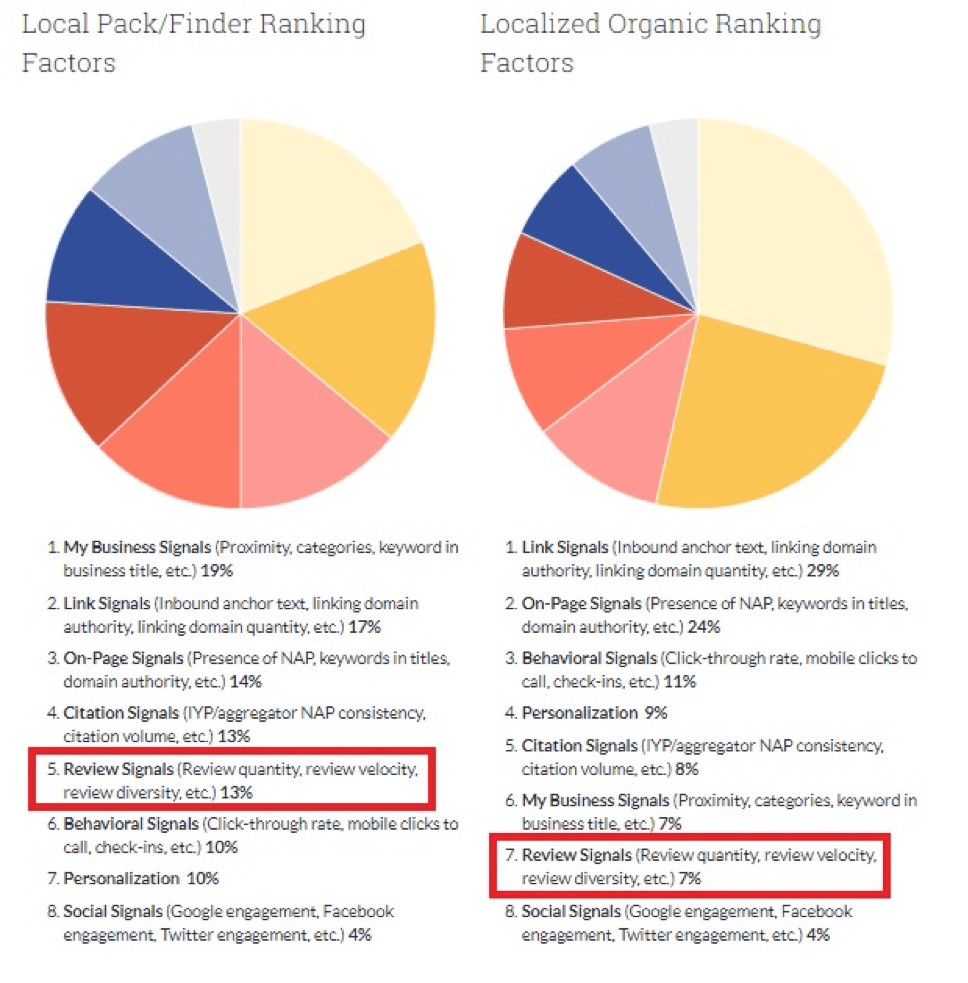 Why You Should Use a Review Management Tool
Simply put, using a review management tool for your clients helps save your agency's time, improves your client's online reputation, and boosts their local SEO. 
Using a tool like Birdeye, for example, keeps your client's communication consistent and professional throughout every interaction with their customers. It also helps your agency keep track of everything like answering questions, positive and negative reviews that need following up, ask for customer feedback, and more. 
Using review software is also imperative when it comes to your client's local SEO. If you want your clients to show up more in Google Maps or in search queries like 'coffee shops near me,' getting more reviews will help. This is because Google will see them as a real business and a quality resource for their local community. 
Can You Automate Getting More Reviews?
Absolutely! Depending on the review management tool you choose, there could be an option to create and automate the process of asking for reviews. 
If you can automate their review process based on specific actions or criteria, then it will be even easier to scale and ensure a constant flow of review requests. Asking for reviews manually can become a burden quickly and won't be very scalable in the long run. 
There are a few different ways to automate the review process, so your agency may need to test out a few options. For example, try creating a popup form on their website that asks for a review after a purchase is made. Then, create a follow-up process that sends a reminder via email to write a more thorough review on another platform.
You could also try creating a survey that asks about the customers' experience with the last question asking for a review that takes them to your client's GBP. There are a variety of different approaches for your agency to recommend. It's just a matter of tweaking the process and finding out what is bringing in the most amount of reviews. 
Just remember to adhere to the policies of the review platform. For example, many platforms discourage (and some outright disallow) compensating customers in exchange for leaving a review.
Review Generation Tools
One of the main advantages of a review generation tool is that it reduces the time your agency spends on sending out review requests. They make it easier and faster to automatically send the request to your client's customers once their names and emails are loaded in. Rather than manually sending thousands of emails, the tool can be set up to do the majority of the work for you.
Give any of these review generation tools a try to automate your client's review generation process: 
Podium helps your agency take control of your client's reputation management. It's easy to use and offers growth, communication, and payment tools. At the end of the day, Podium's goal is to deliver better customer experiences and gain your client's customer base by doing so.
ReviewTool promises to get your local business clients more 5-star reviews. The platform sends survey questions or feedback forms and then sends review requests to multiple different review platforms. ReviewTool will also send you notifications if a negative review comes in so your agency can stay on top of anything urgent. 
G2 is a great platform to check out software reviews, but their product G2 Marketing Solutions helps your agency build brand presence, drive awareness, and engage with your client's in-market buyers to drive revenue and leads. The Level Up Prospect Acquisition feature helps to infuse intent signals into daily sales and marketing initiatives and connect to your client's prospects faster. 
How to Get More Local Reviews
You'll need to be proactive to get more reviews. Most customers don't go out of their way to write reviews unless they're prompted to. Ironically, sometimes dissatisfied customers are the most motivated to write reviews. So, if your clients want people to say good things about them online, they'll probably have to ask.
However, this isn't as daunting as it might seem. In fact, this could be a great opportunity to upsell additional services to your clients like setting up email or social media campaigns prompting for customer reviews.
Here are some things to keep in mind as you test out your review strategies for your clients:
1. Ask Right Away
It's important to ask right away, especially for a local business. Request a review while their customer's experience is still fresh in their mind. If you ask days or weeks after someone makes a purchase, they will probably have forgotten the details of the interaction, and they'll be much less likely to do it.
2. Create a Physical Sign 
Customers will be more likely to review your client's business if they've got a physical reminder to do so. Suggest printing something like, "Review us on Facebook!" on their business cards or receipts. Have your clients put a sign next to their cash register or have them ask customers directly to give them a review on Google Maps while they wait for their appointment. Your agency should communicate to your clients that their offline behavior affects their online results.  
3. Set Up Automated Follow-up Emails
After a customer makes a purchase, be sure to let the customer know that your client would appreciate a review. Add links to their review sites of choice to make it easy for customers to oblige. Then, don't forget to track email opens to test what offers the best results and highlight your findings in their review reports.
4. Add Prompts to Their Website 
Put a note somewhere visible on their site encouraging people to leave feedback. Include links to Google, Facebook, and other review sites. If you can add a feature that lets people write reviews directly on their site, do so. Integrate it into their customer journey like adding a popup right after purchase, or a follow-up automated email after. 
5. Provide Super-Clear Instructions
Not everyone is an internet whiz. Some people might want to leave your client a review, but give up trying because they find it difficult or confusing. Create a set of detailed instructions, including screenshots, and include it in their email campaigns, or create a physical copy for your client to hand out.
6. Use Review Software
Automate your client's review requests with services like BirdEye and Yext. BirdEye, for example, sends review requests right to customers' phones, ensuring no time is wasted after they've made a purchase.
What Not to Do When It Comes to Reviews
There are a couple of things you shouldn't do in your quest to generate more reviews for your local business clients.
For one, ensure all of your clients' reviews are NOT coming from the same IP address. This can happen, for example, if your client's staff was trained to ask customers to leave a review while using the business WiFi.
Review sites might think you're writing all of them yourself, and your client's account could get suspended or deleted. Be sure to inform your clients of this as well so they can discourage their staff from making this mistake. 
When it comes to different review platforms, there are different rules that apply. For example,  you should avoid directly asking their customers to review them on Yelp, as that platform doesn't like it when business owners request customers to leave a review, and if they find out you're doing it, they will penalize you. 
You're allowed to promote the fact that your client is on Yelp, but cannot solicit reviews. Platforms like Trustpilot also don't allow incentivizing for leaving reviews in exchange for coupons.   
On the other hand, it's okay to ask for Google or Facebook reviews as long as you don't pressure people to leave positive reviews.
Somebody Left Your Clients a One-star Review. Now What?
Negative reviews happen to even the most competent and professional businesses. As long as negative feedback doesn't become a pattern, your client's business will be okay. Taking quick action will also help your clients do damage control, and might turn negative reviews into positive for the person who experienced it or anyone seeking more information about your client's business. 
A negative review that has been handled correctly can be as much of a positive spotlight on the brand as a glowing review. Here are 3 easy steps to follow any time a client receives a less-than-stellar review.
Acknowledge the review and, if appropriate, apologize for any problems the reviewer experienced.

Address the reviewer's concerns.

Offer to help the reviewer rectify any issues they may have had.
It's important for them to respond quickly, so giving them access to a live dashboard with their reviews will help them view all their recent reviews at a glance without having to log in and out of multiple review platforms to seek them out. 
For more information about how to manage reviews for a company with multiple locations, read here.
Review Reporting Tools for Agencies
Connect review services to monitor reviews in an AgencyAnalytics dashboard and add your client's data to your agency's automated marketing reports. On top of this, track reviews and insights from your client's Google Business Profile page in our dashboards and reports. A few of our integrations include:  
Combine all of your clients review platforms in a single client report or dashboard with AgencyAnalytics. Input their Yelp metrics alongside their social media data, GBP metrics, and more.
Monitor and share your client's latest yelp review count, average ratings and review snippets to keep clients up-to-date on their online reputation. 
Monitor your client's customer engagement from their GBP listing by using the AgencyAnalytics integration. You'll want to show clients exactly how their audience engages with their business by reporting on crucial customer actions such as website clicks, requests for directions, and phone calls.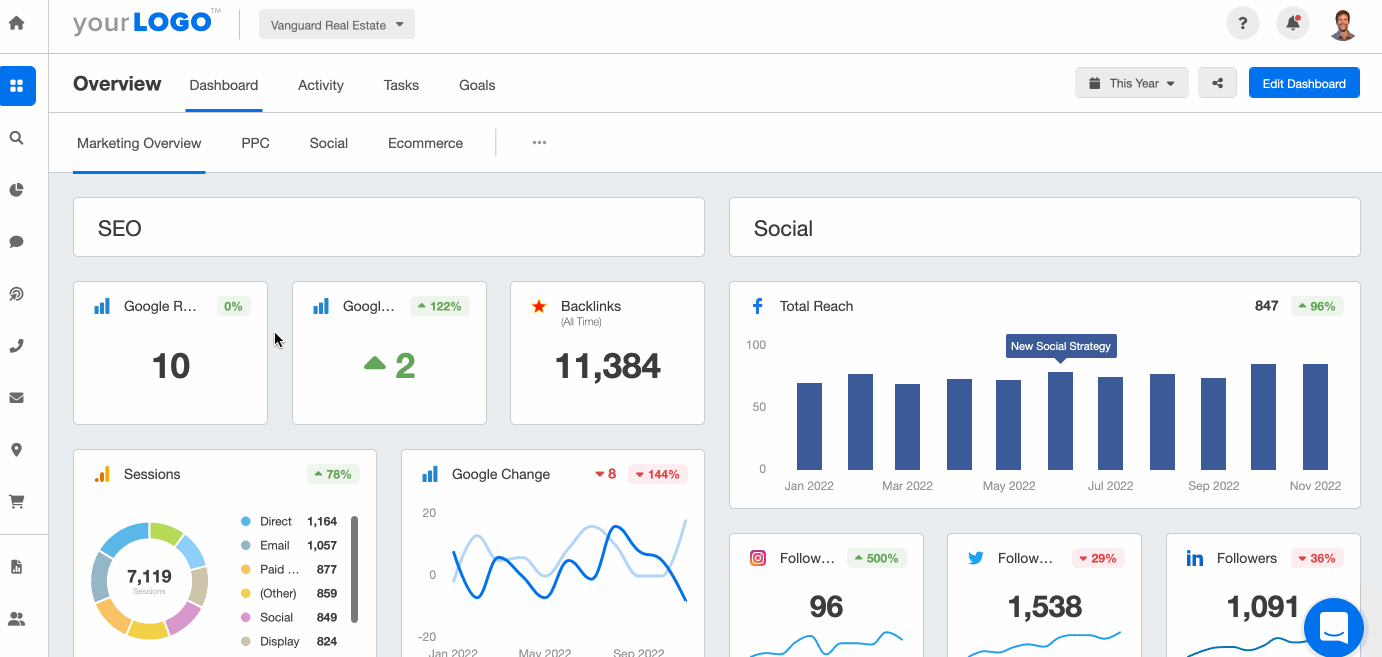 Easily add all of the GBP metrics your clients want to see in your client reports and marketing dashboards.
Your agency should be able to not only show clients what their business is doing right or what needs to be improved but also display their review data in an easy-to-understand format such as a table or feed-style list.
Create live Trustpilot dashboards to keep your clients informed of their online reputation as it's happening.
Keep your clients up-to-date with their customer experience metrics in a single reputation management report. Show that your agency is monitoring their online reputation by sharing overall ratings, reviews, and Net Promoter Score (NPS) with easy-to-understand visual widgets.
Have a client that likes to constantly be updated about their online reputation? Save your agency's time by giving them access to their live dashboard.
Compile your clients' average rating, customer sentiment, source analysis, and more by using the Grade.us integration in your client reports. Plus, monitor new reviews as they come in from a live dashboard that clients have access to-if you want them to.
The Grade.us integration automatically pulls in reviews from hundreds of sites across the web, saving your agency's time and money to focus on other revenue-generating tasks.
Keep track of each client's online reputation with the Synup integration. Monitor their important metrics like calls, direction requests, profile views and more in a single platform.
Make informed suggestions regarding your client's online reputation by tracking their key metrics across all of their review platforms in one convenient dashboard.
Using Vendasta to keep track of your client's online reputation? Effortlessly add the Vendasta integration alongside their other marketing platforms to save your agency's time creating monthly reports.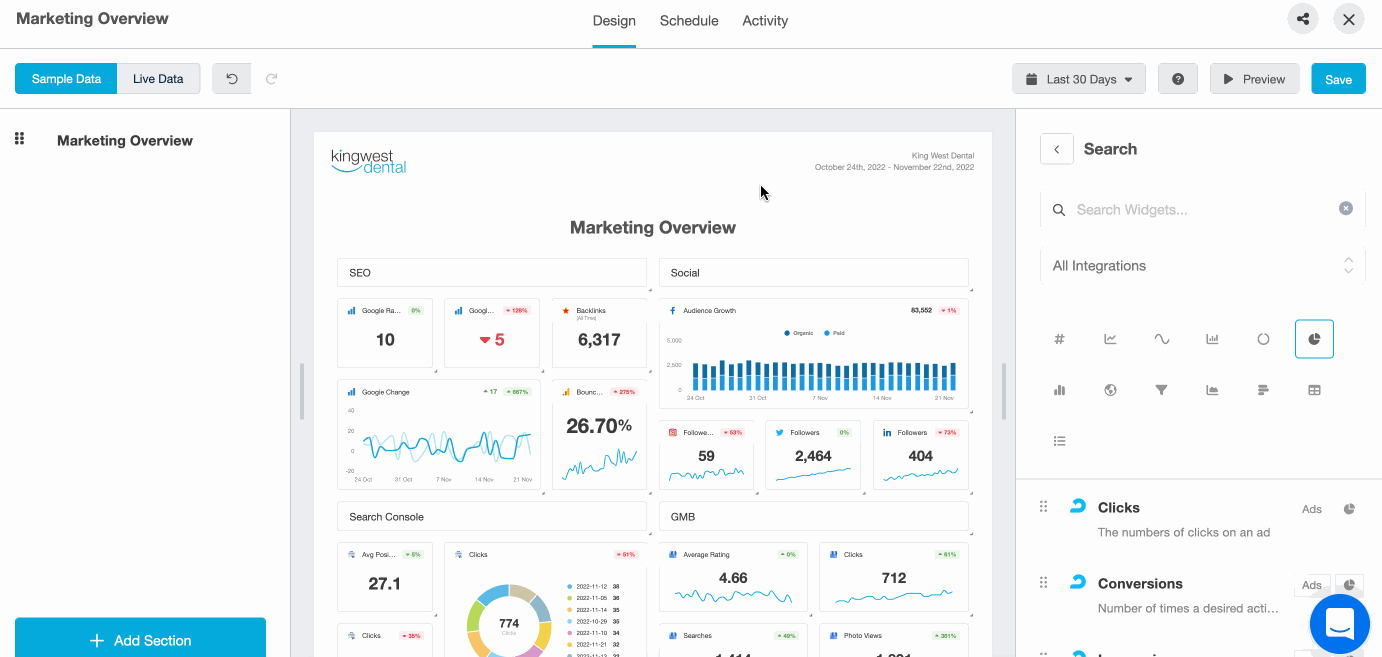 Create a complete local business marketing report that not only represents the data visually, but in an easy-to-understand format for your busy clients.
Stay on top of your clients reviews (positive or negative) and inform them of the value you're bringing to their online reputation. Yext makes managing business listings easy, and AgencyAnalytics makes creating a Yext marketing dashboard even easier. Aggregate reviews from Facebook, Google, Yelp, and hundreds of other sites to ensure everyone is on the same page.
Client reports that showcase their reputation data in a visual way not only helps your agency gain fresh insights, but keeps clients informed about their customers' feedback.
This dedicated local SEO platform allows agencies to improve local rankings, generate more traffic and leads from local search, plus manage reviews/reputation. This powerful tool gives the insights your agency needs to improve your client's local search performance.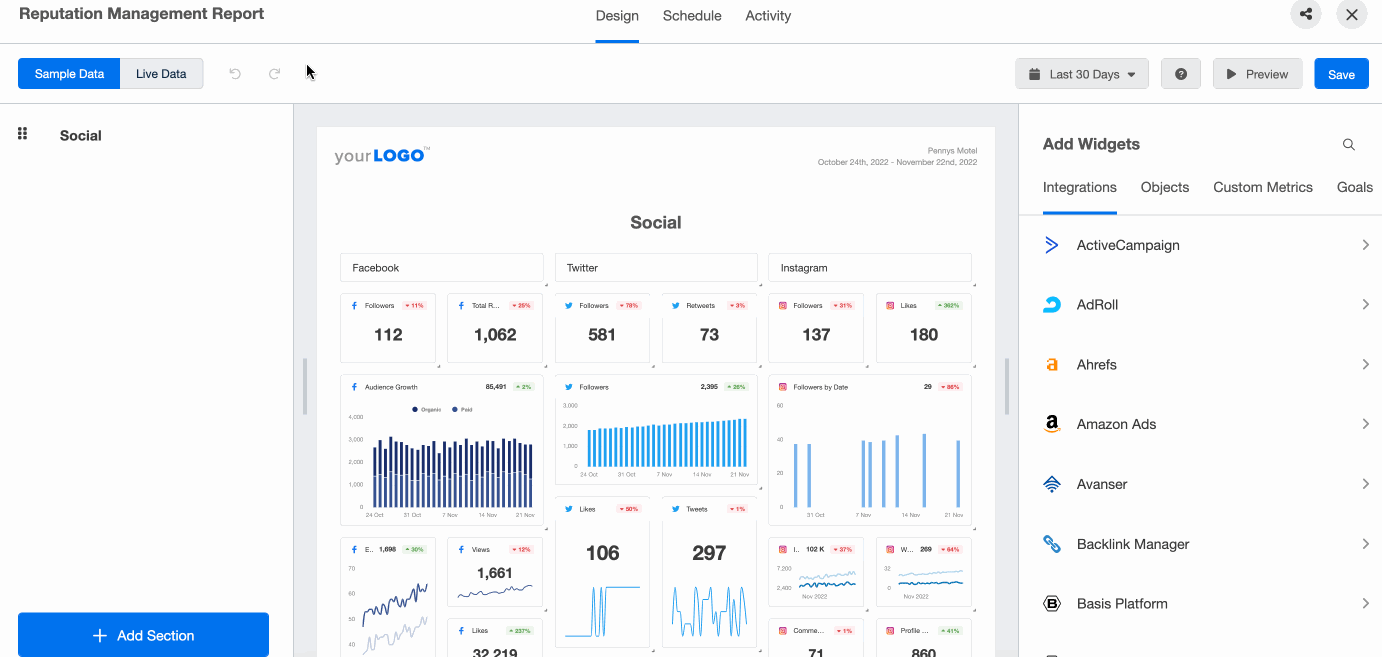 Keep your clients up-to-date with their BrightLocal data by using fully customizable dashboards and client reports sent on an automated schedule. Save your agency's time spent on client reporting with the BrightLocal integration.
Grow your local client's businesses through happy customers. Birdeye helps your agency attract new leads with listings, reviews, and referrals and convert them into customers with tools like Webchat and Appointments. Their platform also offers surveys, ticket systems, and insights all in one place.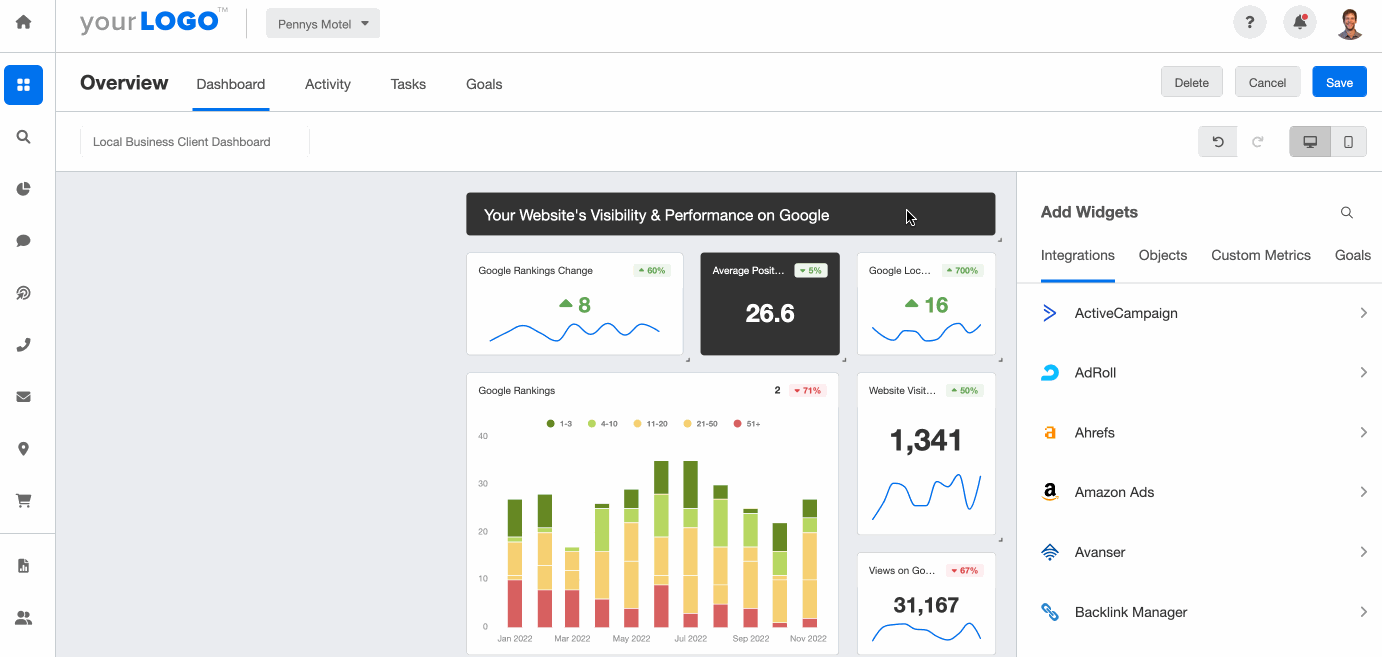 Use the Birdeye integration to create a dashboard that helps your agency stay on top of every review. For every client. Plus, keep tabs on customer sentiment and relay important information to your clients about how their audience is feeling about their brand at any given time.
The Takeaway
Getting more local business reviews helps your clients builds their reputation on and offline, boost their SEO, and ultimately, their bottom line. Review reports and Local SEO reports allow your agency to clearly report on the leads you're driving to their business, and the positive impact your agency is bringing to keep your clients coming back for your services.
Simplify your clients' online reputation monitoring and management and showcase their online health with AgencyAnalytics: the all-in-one client reporting platform trusted by 6,500 agencies.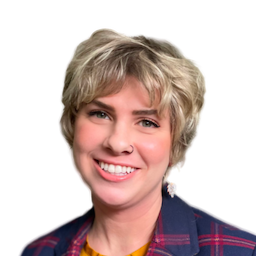 Richelle Peace is a joyful writer with a degree in Journalism. She loves writing web content, blogs, and social media posts. Whatever the topic, she's fascinated by learning and sharing.
Read more posts by Richelle Peace ›
Try AgencyAnalytics risk-free for 14 days. No credit card required.