When a user searches for a nearby local business, it's often to address an immediate need, desire, or issue–that's where the power of Google Local Services Ads lies.
Perhaps it's as simple as looking for a landscaper to spruce up a backyard garden. On the other hand, another person may need an on-demand home service provider to deal with an untimely plumbing disaster. 
Whatever the case, investing in Google's Local Services Ads is an opportunity for your clients to stand out right when their services are needed most. Not only do these ads show up at the very top of Google search results, but they also build your client's lead generation pipeline.
The result? Enhanced business credibility, more customers, and increased revenue. Whether you're curious about how Google Local Services Ads work or looking for ways to refine existing strategies, you've come to the right place.
What Are Google Local Services Ads?
Simply put, a Google Local Services Ad is a sponsored post for a local, service-based business. These ads appear at the top of organic search results. 
They're prominently displayed with key details like: 
Overall star rating (based on customer reviews)

Contact information 

Business hours

Whether they're Google Screened or have a Google Guaranteed badge
Why Use Google Local Services Ads?
Is creating a Google Local Services Ad worth the extra effort? After all, you may have been working on ongoing local SEO efforts (or even Google Ads) for your clients. If your client's organic listings are already performing well, you might be wondering whether Google's Local Services Ads are really needed. 
If you're on the fence about it, consider the following: 
Generated leads are hyper-specific to your client's business. That's because ads only show to potential customers who are looking for services within a specific vicinity

You don't have to bid on keywords or phrases–unlike pay-per-click ads. Instead, Google Local Service Ads rely on local-sensitive queries, which are only displayed when they align with your client's service offerings and geographic proximity

They build your client's online reputation, especially since advertisers must undergo extensive background checks to be eligible for local services ads. This ensures that customers aren't contacting scammers or nonexistent businesses

Aside from advertising, it also functions as a lead capture tool since prospective customers can directly create booking requests or appointments. Plus, the ability to message leads directly enhances time-efficiency

Your clients pay for leads instead of clicks (another differentiator from Google Ads). This approach maximizes your client's budget and makes it easier to demonstrate ROAS. Leads are recorded whenever a customer contacts your client through:

A phone call, 

Email,

Text message,

Booking form, or

Voicemail message
Use a ready-made Google Local Services Ads dashboard or create a customized version that includes Google Ads insights, SEO metrics, and more–try AgencyAnalytics today, free for 14 days.
How to Set Up Google Local Services Ads
To get started with setting up local service ads for your clients, here are a few steps to follow.
1. Check Your Client's Eligibility
Google Local Services Ads is available for service-based industries in the following selected countries:
Austria

Belgium

Canada

France

Germany

Ireland

Italy

Spain

Switzerland

United Kingdom

United States 
Once you've confirmed your client's country of operation, moving further along the eligibility check process is simple. Head directly to the platform and fill out details like:
Location (e.g., specifying countries, states, and zip codes)

Job Types. There's an extensive list of service categories to choose from, but here are a few to give you an idea:

Acupuncture

Hair services

Home inspection

Immigration lawyer services

Plumbers 

Junk removal

Pet grooming

Yoga
2. Create Your Client's Business Profile
Next, it's time to create a profile and fill in your client's business details. This is an integral part of the overall ad setup and includes the following:  
Business name and telephone number

Messaging preferences for receiving leads (either email or text message)

Business owner's information (name, founding year, and any physical business location), which isn't publicly displayed to customers
Then, choose the geographic location your client is serving, include further service details, and add business hours. To complete setup, you'll be given a preview of their Google Local Services Ads (like the example below).
Agency Tip: You may often run client ads from a separate, dedicated agency account. However, creating a Google Local Services Ads account for each client is the best approach here. This avoids the possibility of being penalized by Google for duplicate ads, which would be a significant but avoidable setback.
3. Start Background Checks and Verification
To verify the legitimacy of your client's business, Google uses an independent third party called Evident. While background check requirements differ per country and industry, they'll generally look into the following: 
Business registration certificates 

Practice licenses 

The presence of any legal concerns (like bankruptcies, criminal records, or compliance issues)
Depending on your client's country of operation, they may need a verified Google Business Profile.
Consumers trust and rely on Google reviews when making purchasing (or, in our case, lawyer hiring) decisions. A potential client may not find you through your Google Business profile, but they will search for your firm and see your online reviews.

Jason Bland, Co-Founder of Custom Legal Marketing
While it isn't a requirement for all clients who want to run Google Local Services Ads, it provides a competitive advantage and strengthens online credibility. 
Get the Free Google Business Profile Checklist
Keep these useful tips, insights, and ideas handy whenever you need them.
4. Decide on Your Client's Budget 
Next up is deciding on a weekly budget. Based on this figure, Google assigns a cost per lead, which takes other advertisers' bids into account. 
Following this, you'll get an automatic estimate of how many leads will be generated for this budget (though it's not a guarantee). 
It's possible to end up with a weekly spend more than you've specified, but it'll never exceed your client's overall monthly budget. This may happen as a result of Google trying to maximize leads and increase reach on local-sensitive searches. 
5. Launch Your Client's Ads
After your client's background check has been completed, it's time to launch their ads and get those leads rolling in! 
Once ads are up and running: 
Ensure that clients are responsive to incoming phone calls, messages, or customer inquiries. Otherwise, this will adversely affect their ad ranking over time

Give ads enough time to optimize (usually around two weeks). This enables a more accurate assessment of your client's Google Local Services Ads performance and helps in making data-informed recommendations (e.g., increasing budget to generate more leads)

Monitor the progress of your client's local service ads and boost their lead generation efforts. Create white-labeled reports and dashboards in minutes on AgencyAnalytics–sign up for your free 14-day trial today.
5 Tips To Maximize the Reach of Your Clients' Google Local Services Ads
Get the most from local service ads by putting these strategies into action. 
1. Refine Your Client's Geo-Targeting Strategy
During the initial ad setup, be sure to define your client's local target market; the more specific, the better.
Think about it–choosing every single town in their state may result in scattered ad spend and marginal results.
To get the most out of this exercise:
Ask your client to provide geographic boundaries and have them decide what's realistic for their business. For example, a plumbing company may not have enough company vehicles or resources to serve customers in the next town over

Consider including immediate vicinities on your client's ad geo-targeting. If your client does have the resources to serve a larger region, it may be feasible to expand their service area and increase brand reach without diluting their advertising efforts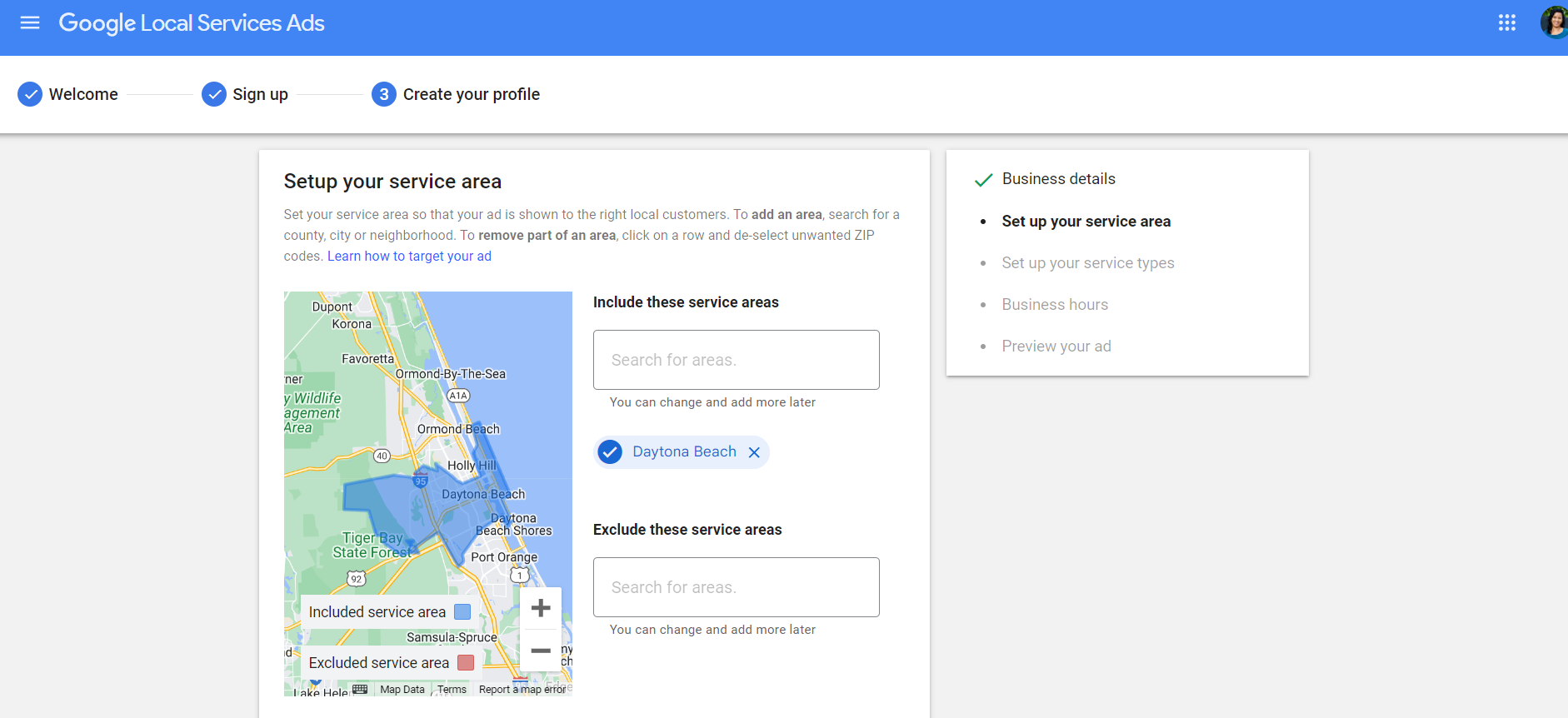 2. Choose the Best Bidding Strategy
After you've set a weekly budget, there are two bidding strategies–here's an overview of each option:  
Assign Google To Decide on Your Client's Cost per Lead
This is Google's recommended option and generates the most leads for your client's budget. 
This may be an ideal option if your client has a healthy budget and can afford a higher cost per lead (depending on their business type and bidding competitiveness). It also takes the hassle out of manual bidding and does some of that heavy lifting for you. 
Set a Maximum Amount That Your Client Is Willing To Pay per Lead
If your agency has experience with Google Local Service Ads, consider setting a manual bid per lead. 
This puts the ball in your court and allows you to spend your client's budget as you see fit. Plus, it may be useful to maximize a modest ad spend, run A/B ad tests, or keep within a tight weekly budget. 
3. Get Google Screened or Google Guaranteed Badges
To gain an extra vote of confidence, explore the highly-coveted Google Screened or Google Guaranteed badges where applicable. They're designed to boost online credibility and help potential customers decide on the best local service provider. 
If you're wondering how to choose between a Google Screened badge or getting a Google Guarantee, here's a brief overview.
What's the Difference Between Google Screened and Google Guaranteed?
When your client gets a Google Screened badge, they've been cleared through extensive background checks (e.g., verified business registration) and successfully passed an interview. In most cases, Google Screened ads are reserved for your clients offering professional services (e.g., an IP lawyer, or real estate agent).
On the other hand, a Google Guaranteed badge comes with a money-back promise if a customer doesn't receive satisfactory service from their chosen provider. After successfully filing a claim, Google may reimburse customers up to $2000 (though it varies per country). 
Similarly, securing this badge requires an interview and background check, in addition to verifying your client's business location. Generally, Google Guaranteed ads apply to home service businesses (e.g., plumbing, air conditioning, landscaping). 
While use cases vary, one thing remains the same–Google Screened and Google Guaranteed badges improve your clients' chances of landing new customers. 
Track All Your Clients' Budgets & Ad Spend in One Centralized Dashboard.
Get Started Today!
4. Build Credibility by Getting Customer Reviews
Business reviews are a form of social proof that leads to tangible results. It goes beyond appearance and isn't just a nice-to-have. The more reviews your client has, the more reputable their business appears to be, and the more likely it is that they'll be contacted by potential customers for upcoming jobs. 
As a Google Local Services Ads best practice, gather customer reviews at every opportunity. Whether a customer leaves a 5-star rating or shares a couple of high-quality photos, it goes a long way for your client's  Google Local Services Ad reputation. 
Nowadays, it's all about convenience and saving time, which is what the Google Local algorithm is all about. With a quick search, users can find my clients that are close by and see that they're trustworthy based on Google reviews.

Abigail Anderson, Account Executive at I4 Solutions
The Importance of Responding to Customer Reviews
Regardless of the tone of a customer's feedback, it's important to be interactive and demonstrate responsiveness to all customer reviews. 
Replying to positive reviews indicates that your client values customers' input and humanizes the business by acknowledging their gratitude for the review. 
On the other hand, addressing negative reviews is an opportunity to acknowledge customer concerns and resolve issues. This boosts transparency and shows that your client takes accountability where necessary. 
We respond to reviews frequently on behalf of clients, which is a big missing piece for many local businesses. 89% of consumers say they would be 'fairly' or 'highly' likely to use a business that responds to all reviews–positive and negative.

Lane Rizzardini, Co-Owner of Marion Relationship Marketing 
5. Monitor Your Client's Google Local Services Ads Metrics
Last but not least is tracking the progress of your client's Google Local Services Ads. It's the only way to understand if you're meeting KPIs or OKRs or whether further improvements are needed. 
While tracking this data directly through the Google Local Services Ads app or website is possible, you'll need a more agile and time-efficient system. For example, what if your client runs paid ads on other platforms?
It's too time-consuming to open a million tabs, log into their Google Ads account, and manually piece together the PPC ads picture. 
Save your agency the hassle–use a comprehensive client reporting tool like AgencyAnalytics instead. Easily automate data retrieval from over 75 marketing platforms and save yourself the excessive manual work. 
It's a must-have for all growing agencies! 
Streamline Your Clients' Google Local Services Ads Reporting
With AgencyAnalytics, it's a breeze to create professional dashboards or reports that'll impress clients month after month.
Easily track key Google Local Services Ads metrics like: 
The number of charged vs. uncharged leads to understand how much budget your client has left at any given time

The number of leads by city, which indicates the effectiveness of your client's geotargeting and whether more refinement is needed

The number of leads generated over time to identify any historical trends

Running cost of ads, as you'll need to keep track of budget and determine whether an alternative bidding strategy is required 
The number of reviews received which helps you to keep on the pulse of your client's online reputation
Create white-labeled reports, grant clients 24/7 dashboard access, and much more! It's all possible when you invest in the client reporting tool used by 6,500 and counting.
No need to rely on a Google Local Services Ads app or toggle between multiple platforms. Consolidate your clients' metrics across 75 marketing integrations–sign up for AgencyAnalytics today, free for 14 days.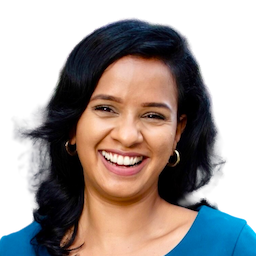 Faryal Khan is an experienced marketer and brand photographer with a passion for content creation. She creates value for brands through storytelling and captivating visuals.
Read more posts by Faryal Khan ›
Try AgencyAnalytics risk-free for 14 days. No credit card required.