Google has two different types of badges available as part of their local services ads: Google Guaranteed and Google Screened. Both programs have features, criteria, and benefits, but which is best suited for your clients? 
Imagine–for a moment–that you're looking for someone to work on your home or create a trust fund for your children. If you had the choice between two local businesses, one that had been screened and verified by Google and one that had not, which would you choose? 
This same scenario plays out millions of times on Google search results every day across dozens of service categories. Like many other signals of security, such as an SSL certificate on a client's website, positive reviews, and relevant certifications, a Google stamp of approval goes a long way in creating a sense of trust between your client and their potential customer. 
This article outlines the differences between the two badges and helps you decide which one is best for your client.
What You Need To Know About Google Screened and Google Guaranteed Badges
The first thing to know is that both Google Screened and Google Guaranteed are voluntary certification programs offered by Google. Participation is not required to run Local Services Ads.
Take a quick gander at any local service ads that pop up in your area based on various searches, and you'll see a pretty standard pattern of preference being given to those with either the Google Screened or Google Guaranteed badge.
So the decision about whether or not to get a Google Guaranteed or Google Screened badge may be out of your hands. If competitors have it, your clients will need it too. If they don't have it, this could be an excellent opportunity for you to help your clients stand out from the competition. 
So, let's start with the basics.
What Is Google Screened?
Google Screened is a program that allows local businesses to display a badge on their website and Google My Business listing. The badge signals to potential customers that the agency has been vetted by Google and meets its quality and customer service standards.
This type of badge is used more frequently for professional services, such as lawyers, financial planners, real estate agents, child care providers, and more.
To be Google Screened, companies must pass a thorough background check. This includes providing proof of business registration, insurance, licensing, and other required qualifications. Once the background check is complete, businesses must then pass a Google-conducted interview.
Suppose the company meets all the criteria during the background check and interview. In that case, it is awarded the Google Screened badge automatically attached to the Local Services ad.
What Is Google Guaranteed?
The Google Guaranteed badge is like Google Screened, with the bonus that the program offers financial protection to customers who use Google Guaranteed businesses. If a customer is not satisfied with the service they received from an agency, they can file a claim with Google and–potentially–receive up to $2000 in compensation.
To be Google Guaranteed, your client must pass a background check and interview, just like with Google Screened. In addition, the client must also have their business location verified by Google and agree to abide by specific guidelines.
Once a company meets all the background check, interview, and verification criteria, it will be awarded the Google Guaranteed badge.
Google Guaranteed vs. Google Screened: Which Is Better?
Now that we've outlined each program's basics, let's look at the key differences between Google Guaranteed and Google Screened.
The most obvious difference is the financial protection that Google Guaranteed offers to customers. This feature is a great selling point for your clients, as it provides an additional level of safety for customers.
Another difference is the verification process. Google Screened does not require businesses to have their location verified, while Google Guaranteed does. This means that if your client has multiple locations, you will need to go through the verification process for each one to be eligible for the badge.
This can present a challenge for local contractors who use their homes as their base of operations, but it is a challenge that is worth overcoming. 
Finally, there are some guidelines companies must agree to when signing up for Google Guaranteed. These guidelines include providing accurate information about the business, responding to customer reviews promptly, and more.
| Google Guaranteed | Google Screened |
| --- | --- |
| Focused on Home Services | Focused on Professional Services |
| Financial guarantee (up to $2,000 in select countries) | No financial guarantee. |
| Business location verification required | Location verification is not always required |
| License and background checks required | License and background checks required |
| Required to appear in Google Assistant results | Not required to appear in Google Assistant results |
| Additional screening guidelines to qualify for the guarantee | No additional screening guidelines required |
So, Which Badge Is Right for Your Client?
In many ways, the choice is not up to you. Google sets parameters on the business types eligible for Google Screened vs. Google Guaranteed. Typically, Google Guaranteed is used for home services such as air conditioning repair, roofers, plumbers, etc. On the other hand, Google Screened is more commonly applied to professional services such as lawyers, realtors, and financial planners. 
There may be some rare circumstances where you can pick between the two for your client, but–in most cases–that differentiation will be decided based on the client's service industry.
Although Google doesn't provide a definitive list of which industries qualify for Screened vs. Guaranteed, we've broken down the list of eligible industries based on our understanding of the classifications. 
| What industries can get the Google Guaranteed badge? | What industries can get the Google Screened badge? |
| --- | --- |
| Appliance Repair | Acupuncture |
| Carpentry | Animal Rescue |
| Carpet & Upholstery Cleaning | Auto glass |
| Countertop Services | Beauty School |
| Electrical | Child Care Services |
| Fencing | Dance Instruction |
| Flooring | Driving Instruction |
| Foundations | Financial Planning |
| Garage Door | First Aid Training |
| General Contracting | Funeral Services |
| Handyman | Language Instruction |
| Home Inspection | Lawyer |
| Home Security | Massage School |
| Home Theater | Personal Trainer |
| House Cleaning | Pet Adoption |
| HVAC | Pet Boarding |
| Junk Removal | Pet Grooming |
| Landscaping | Pet Training |
| Lawn Care | Preschool |
| Locksmith | Real Estate |
| Moving | Tax Specialist |
| Pest Control | Tutoring |
| Plumbing | Veterinarian |
| Pool Cleaning | Weight Loss |
| Pool Contractor | Yoga Studio |
| Roofing | |
| Sewage System Services | |
| Siding | |
| Snow Removal | |
| Tree Services | |
| Water Damage | |
| Window Cleaning | |
| Window Repair | |
(Estimated as of July 2022)
In the end, the only real difference between the two is the added protection of financial compensation for your client's customers offered through Google Guaranteed. And with the decision based solely on Google's discretion, a limit of $2,000 in most countries, that guarantee often isn't enough to make a big difference to a major legal client, real estate transaction, or other professional service providers. Plus, the guarantee only covers the cost of the job (up to the maximum allowed in each country). It doesn't cover property damage, pricing discrepancies, or cancellations.  
Benefits of Being Google Screened or Google Guaranteed
There are several benefits that your clients take advantage of by becoming Google Screened or Google Guaranteed.
The first is the increased visibility in search engine results. When customers see the badge next to your client's listing, they are more likely to click on it. It may seem small, but that extra little checkmark has a dramatic impact on results. This helps draw your client's listing to the top of the Google Local Services Ads, as we have seen from countless examples.
Secondly, as mentioned earlier, being Google Screened or Google Guaranteed helps build trust with potential customers. In today's world, people are increasingly wary of companies they don't know anything about. But showcasing the Google Guaranteed or Google Screened badge lets them know that your client is a reputable business that has passed Google's extensive background checks. This, in turn, increases the potential customer's confidence when deciding to work with your client. 
The added benefit of being Google Guaranteed is that customers have a certain level of financial protection should something go wrong with the home service they booked through Google Local Services Ads. However, it is important to note that the guarantee only applies if they contact your client through the GLSA platform. If a potential customer circumvents the platform and contacts your client directly, the Google Guarantee does not apply. 
So, if you're looking for ways to differentiate your client's business and make it more visible in search results, becoming Google Screened or Google Guaranteed is a great place to start.
How Do I Get My Client Google Screened or Google Guaranteed?
If you're interested in getting your client Google Screened or Google Guaranteed, the process is relatively simple but can be time-consuming.
The first step is ensuring your client meets all the eligibility requirements for the program they're interested in. Once you've done that, begin the application process by filling out a form on the Google website.
You will need to provide some basic information about your client's business and upload any supporting documentation that may be required. After you've submitted the form, it will be reviewed by a Google representative, and–if everything looks good–you should receive confirmation within a few weeks. This should also be when you get a definitive answer on whether your client is eligible for Google Screened vs. Google Guaranteed. That classification could change at a moment's notice. 
Other Checks That May Be Required
Background checks are required for Local Services Ads in specific industry categories and locations. In particular, local services ads need background checks for the business, its owner, and their field worker roster (employees, contractors, subcontractors, or other workers who may provide services on customers' premises).
Suppose your client's business requires general liability insurance. In that case, you must provide details on the insurance policy that covers your client's Local Services business category, including the dollar amount of coverage--which must meet or exceed the requirements specified by Google.
The required licenses vary by location and business category, but they may include a contractor's license, trade license, professional license, or business license.
Some business categories will require the client to undergo an advanced verification process to prevent fraudulent activities on the Google ads network. The Advanced Verification step involves a detailed examination of your Google Ads account (if applicable), publicly available information, and video interviews with Google personnel. The investigation will also dig into the validity of the business registration and look for any evidence of fraudulent or deceptive business practices.
Agency Tip: If you're unsure whether your client will need to go through a background, insurance, or license check, contact Google directly to find out.
Last but certainly not least, most local businesses need to have customer reviews connected to their ads before approval to go live with Google Screened or Google Guaranteed badge. The minimum review requirements vary based on the business category your client is signing up for.
Are Google Screened and Google Guaranteed Worth the Effort?
The short answer is: it depends, but–in most cases–yes.
For many of your clients, the Google Screened or Google Guaranteed badge will be worth the extra effort required to get approved for the program. That validation drives more leads and generates more business, which benefits many growing companies.
For some, however, it may not make that much difference.
It comes down to your client's specific business goals, objectives, location, and competitive landscape. If they're looking for an edge over their competition, then getting Google Screened or Google Guaranteed could give them that boost.
On the other hand, if they're happy with their current level of business and aren't worried about their competition, then there's no need to go through the hassle of getting approved for either program. However, if they are happy with their current level of business, they probably wouldn't have hired your agency in the first place!
Ultimately, it's up to you and your client to decide whether or not getting Google Screened or Google Guaranteed is worth the time and effort.
Reporting Your Google Local Services Ads Success
To track the success of your client's Google local services ads campaigns, use the GLSA reporting integration from AgencyAnalytics. Pull all of your client's critical GLSA metrics into one comprehensive dashboard.
No more fussing about with Excel or Google sheets. Simply connect the platform to your client's Google Ads account and watch as the data automatically populates, showing a dynamic and real-time picture of how these local campaigns perform.
Not only will this improve your client reporting, but it will also win back hours of manual reporting time, giving your agency more bandwidth to focus on the Google Screened or Google Guaranteed application and review process.
Get started today with a 14-day free trial.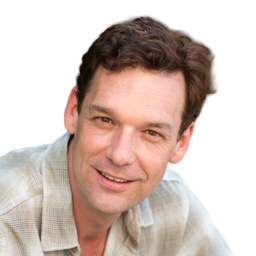 Paul Stainton is a digital marketing leader with extensive experience creating brand value through digital transformation, eCommerce strategies, brand strategy, and go-to-market execution.
Read more posts by Paul Stainton ›
Get Started for Free
Try AgencyAnalytics risk-free for 14 days. No credit card required.