Marketing agencies can all relate to the struggle of trying to snag the top spots on the search engine results pages (SERPs). It's a never-ending endeavor to get your clients noticed in hopes of scoring them more conversions. The good news is that from content partnerships to competitor research, there are many SEO strategies that help get your clients' websites noticed. 
An SEO optimization strategy wouldn't be complete without on-page SEO, also known as on-site SEO.
With on-page SEO, your agency goes beyond sprinkling in a few target keywords here and there on a client's website. This is the opportunity to drill down into granular SEO metrics such as page speed, HTML codes, and sitemaps to optimize a client's site for more visibility. 
This guide doesn't miss a single detail that will help your agency craft the perfect on-page optimization strategy. Give your clients the SEO boost they need to stay one step ahead of competitors. 
Let's get started.
What Is On-Page SEO & How Does It Help Your Clients? 
On-page refers to everything that happens on your client's website directly–which you have far more control over. Common on-page SEO practices include optimizing content like headlines and title tags but also bounce rate, user experience, page loading speeds, and more. Some of these optimizations are one-time, and some of them are ongoing, but all of them are necessary to get your clients' sites to appear properly and rank highly in search engines- if that is part of their pre-determined SEO KPIs and long-term goals.
On-Page SEO vs. Off-Page SEO
Before we get started, it's important to understand that on-page and off-page SEO are not simply an SEO trend. They are an important part of a technical SEO strategy and, if optimized properly, can yield great long-term results for your clients.
It's critical to note the difference between on-page SEO and off-page SEO because they are two very different optimization strategies. Here are the definitions to keep in mind: 
On-page SEO (also known as on-site SEO) is optimizing everything on a client's website, from the webpage content to the page title and meta description, so Google and other search engines, like Bing, easily understand what their pages are about. Optimizing their site properly gives them the chance of more visibility through featured snippets (more on this later).
Think of on-page SEO as a car detailing package. You're not just making sure their website is sparkling and shiny clean. You're also ensuring all of the parts are working properly, leaving the customer driving off happy with a vehicle that will last until it's time for maintenance again. 
💡Agency Tip: You want to go above and beyond whenever possible with on-site SEO. For example, instead of focusing specifically on optimizing headlines, meta descriptions, and images, you also want to showcase your client's trustworthiness and authority in their industry. Ensure your client's website has relevant, high-quality content.  
Off-page SEO (also known as off-site SEO) is optimizing everything surrounding your client's website to boost search engine rankings. This includes scalable link-building strategies, like building backlinks to their website, guest posting, and social media marketing. This is done to get search engines and users to view your client's site as trustworthy and authoritative. 
Off-page SEO strategies would include things like customer testimonials on platforms like Google Business Profile or Yelp. It would also include specific local SEO expectations, such as local guides publishing an article about the top companies in your client's niche and including a link to their website. 
💡Agency Tip: The goal of off-page SEO optimization is to generate buzz around your client's business. Think outside of the box for PR campaigns that will boost their brand. Is there a newsletter your client could be featured in? Building content around surveys or case studies that can be featured on other websites is another great way to showcase social proof. 
 Why is On-Page SEO Important?
On-page SEO is a critical component of your clients' SEO strategies because it helps them appear more in search engines. On-page SEO helps search engines like Google and Bing analyze your clients' sites, including the content connected to them, so it can determine if it matches a searcher's query.  
For example, if your client is using industry jargon that they think is relevant to their business, but their customers are not actually searching those terms, their site isn't likely to appear very high in the search results. 
Since we primarily work with professionals in the mental health field, we see a lot of therapists targeting the wrong keywords. They assume that "psychotherapy" or "anxiety" is what they should be targeting. When in reality keywords like "counseling" or "anxiety therapist" are what their ideal clients are searching for. 

Jessica Tappana, Founder of Simplified SEO Consulting
On-page SEO elements go beyond keywords, though. In fact, the most important factors are the content elements. This includes:
Content that answers a searcher's question and FAQs 

Internal links with optimized anchor text, not just 'learn more'

Web pages that follow Google's E-E-A-T guidelines (Experience, Expertise, Authoritativeness, and Trustworthiness)
Building and optimizing your clients' website shows that their business is credible–to search engines and users alike. The importance of on-page SEO optimization helps drive more SEO traffic to their pages with the intention of generating more sales. 
8 Factors of On-Page Optimization
On-page optimization can be broken down into eight main areas of focus to boost your client's organic SERP rankings. Bookmark this checklist to quickly reference for your clients' SEO optimization:
8 Factors of On-Page Optimization

8 Factors of On-Page Optimization

On-Page SEO Tip #1:

Keyword Research

8 Factors of On-Page Optimization

On-Page SEO Tip #2:

Create Meta Titles and Descriptions

8 Factors of On-Page Optimization

On-Page SEO Tip #3:

Check URLs

8 Factors of On-Page Optimization

On-Page SEO Tip #4:

Optimize Content Elements

8 Factors of On-Page Optimization

On-Page SEO Tip #5:

Add Value With Images

8 Factors of On-Page Optimization

On-Page SEO Tip #6:

Revise Header Tags and Their Hierarchies

8 Factors of On-Page Optimization

On-Page SEO Tip #7:

Optimize HTML Elements

8 Factors of On-Page Optimization

On-Page SEO Tip #8:

Optimize Website Architecture
1. Keyword Research
Conducting keyword research is the starting point of any SEO optimization strategy. Without the right keywords, how will the search engines know where to categorize your clients' websites? 
Google's goal is to serve the most relevant information for each search query. Remember the example from agency founder Jessica Tappana we mentioned earlier? If her psychotherapy practitioners are using terms only known to professionals, they're missing an entire area of content their intended audience is searching for. 
By understanding the search intent, you'll be able to craft content around the information people are looking for. 
Know your audience, learn about what they're looking for, and provide them with that content.

Ruben Roel, President & Founder of Investigator Marketing
💡Agency Tip: Conducting keyword research also helps generate new content ideas and identify low-competition content opportunities. By using a keyword tool, your team identifies keywords with low competition to increase the odds of your clients' content attracting more visitors and organic traffic. 
2. Creating Meta Titles and Descriptions
Think of meta titles and meta descriptions as snippets that represent your web page in search engine results. Both of these are part of any SEO strategy and should be treated as a first impression to searchers, so it's essential to make them eye-catching but also relevant. 
Meta titles, also known as title tags, are the clickable headlines users see in search results. Crafting compelling meta titles gives searchers a quick glimpse into what your page is about, typically staying around 60 characters. Meta titles are an important part of on-page SEO as they need to include keywords that users are likely to search for.
On the other hand, meta descriptions are equally important for on-page SEO. A meta description is intended to be concise, usually around 150-160 characters, and provide a bit more context about the content on the page. Aim to use keywords in a meta title and a meta description while avoiding keyword stuffing. 
3. Optimizing URLs
Although URLs are typically important for search engines to categorize a website's content, they're also important for visitors. A well-structured URL gives them valuable information about what they're looking for. You always want the URL to include relevant keywords that accurately reflect the content of the page. Think about your own experiences. You're not going to click on a link that has strange words in the URL as it appears untrustworthy, and it likely won't answer your question.   
Simply put, optimizing your clients' URLs improves the chances of appearing higher in search results, driving organic traffic to their websites. 
4. Optimizing Content Elements
Think of Google as a massive dictionary and a client's site as a particular word or string of words that you want users to be able to find easily. It wouldn't matter what you wrote for the definition if your word never made it to the final edit of the dictionary, right? 
To maximize your clients' on-page SEO, your agency must look at the content sitewide, but also on each individual page. 
Start by determining if a client's website content is credible or not. Google won't rank anything that seems suspicious, spammy, or like it's written specifically for search engines. Follow Google's E-E-A-T guidelines to ensure quality content is published across a client's site. 
When optimizing content, you want to aim for a balance between writing for search engines and human visitors. Think about yourself when you're searching for an answer to a question. If you're skimming a website for an answer, you might want to include bullet points and subheadings to increase skimmability. 
Check out our full 39-point SEO content checklist to ensure you don't miss a single detail of your client's content audit.
Download Your 39-Point SEO Content Checklist
Everything you need to make sure your agency is publishing optimized content.
Here are the top on-page SEO factors to consider for content elements: 
Use a variety of short and long-tail keywords, and don't overdo it by keyword stuffing

Include descriptive content on each page, aiming for several hundred words for each page that is as concise and descriptive as possible.

Use bullet points and header tags for skimmability. H1 tags (and subsequent iterations) will help Google understand your article organization (and give you a chance to plug more keyword phrases).
5. How Images Add Value
Images play a significant role in on-page SEO optimization as they contribute to both user engagement and search engine visibility. Leverage compressed, high-quality images effectively to enhance your content's overall website performance and avoid hindering it with large file sizes. 
Images are meant to enhance the user experience, break up long chunks of text, and provide more visual information. Google takes note of the relevance of the images, which has the potential to impact higher rankings. When conducting on-page SEO optimization, consider if your client's website images align with the content on the particular page. 
Name files properly with descriptive words instead of "IMG54321.jpg."  Don't skip the alt text, either. Aim to provide Google and Bing with as much information about your clients' photos as possible. They should also be related to the page title and match the content of the entire webpage.
6. Header Tags and Their Hierarchies
Header tags and their hierarchies help organize the content on a webpage, making it more readable and user-friendly, which in turn positively impacts your SEO efforts.
Header tags, such as H1, H2, H3, and so on, structure the content by providing a hierarchy of headings. This hierarchy acts like an outline, guiding both readers and search engines through the main topics and subtopics of the page. 
To optimize header tags for on-page SEO, you want to start with a clear hierarchy. Start with an H1 for the main page title. Then follow with an H2, H3, and so on for any subtopics. Aim to incorporate their target keywords (naturally) and keep them concise–around 30 to 60 characters. Header tags should support the main page title while also summarizing the content that follows, maintain readability, and be easy to skim. 
7. Optimizing HTML Elements 
Beyond the actual meat of the content, you'll want to narrow in on the granular parts of a client's website content. This includes things like title tags and meta descriptions to help Google crawl a website easier. HTML code tells Google what a client's site is about and where to rank it. 
Optimizing HTML includes any images across a client's website. Consider everything from alt tags and proper file naming to choosing the right format for fast page speeds. 
Here are the top on-page SEO factors to consider for HTML elements: 
Optimize title tags for each page. These should be 70 characters or less, concise, accurate to your page, and should contain a target keyword you want the page to be visible for.

Optimize meta descriptions for each page. These should be 160 characters or less, descriptive, accurate to your page, and should contain a target keyword or two you want the page to be visible for.

Optimize the URL for each page. Keep your total URL length under 90 characters, with a few strange characters like random numerical sequences. Be as descriptive as possible.
8. Optimizing Website Architecture Elements
Optimizing website architecture is arguably the least important of the on-page SEO bunch since it doesn't have a massive bearing on your client's search appearance or their overall authority. However, they make a big difference in terms of user experience, and that results in a ranking boost as well. 
With that being said, there are changes in the makeup of a client's website that you'll need to look at from time to time. Some elements are throughout a client's entire site (sitewide) and locally, on individual pages (page level). 
Here are the top on-page SEO factors to consider for website architecture elements: 
Sitewide:
| | |
| --- | --- |
| Check for server errors. If there's a problem with how your client's server communicates, their website could be invisible to Google. | Check their robots.txt file. This is what tells search engines what to index and what not to index on a client's website, so make sure it's accurate and uploaded to their directory. |
| Maintain their URLs. A client's URLs should all be static and follow the same breadcrumbs-style formatting. It's also a good idea to keep them named logically (using a target keyword that they want associated with their domain and those pages - more on that later). | Ensure their sitemaps are accurate. You'll want to use both an HTML and an XML sitemap. If that sounds confusing, don't worry–there are plenty of tools to help you do this. Once created, keep them up-to-date as you make site changes. |
| Ensure their website loads correctly. All of their content (including a blog post) should work flawlessly, loading straight from its HTML source on all browsers and devices. One broken image won't kill their website, but it's an easy fix, so don't neglect it. | Decrease site loading time. There are several ways to do this, including downsizing images and using a good caching plugin. While optimizing their images, name them according to their content and use descriptions and alt tags. |
| Link to outside sources. Again, the anchor text should be descriptive and accurate. Using external links to authorities shows that you've cited your sources, which increases the authoritative value of your site. | Interlink your client's website pages. Google loves sites that are easy to navigate, so keep your pages linked together with descriptive, accurate anchor text. Tools like Linkio.com help you plan an anchor text strategy to make sure you get it right. No page should be further away than three clicks from any other page on your client's site. |
| Use microformatting. It's a small, relatively easy change that could help a client get more visibility in Google's rich answers. If you need more information on how to implement it, schema.org is a great resource. | Upgrade to SSL encryption. It's a small step, but it keeps Google happy and your client's customers safe. |
The Role of Internal Linking
Internal linking is another important part of an SEO optimization strategy. The goal is to connect different pages within the same website through hyperlinks. An established structured network of webpages is easy to navigate from a user standpoint and also gives an understanding of the relationship between pages for Google to crawl.
How External Links Help On-Page SEO
By strategically placing internal links, your agency is guiding visitors on a seamless journey through your client's website, ensuring they effortlessly discover related information. Most importantly, Google and Bing view internal links as indicators of authority and relevance, helping to improve the website's overall SEO standing.  
Focus on User Engagement
When crafting internal links, focus on using descriptive anchor text that provides context and encourages users to explore further. Your internal links should match your casual and engaging writing style and not look like they're stuffed in. As we mentioned earlier in the post, the anchor text should be as descriptive as possible and avoid linking words like "learn more" or "read here." More descriptive anchor text lets a reader know what they're clicking on while also looking more credible to Google. 
Benefits of Schema Markup
Schema markup, also known as structured data, is another worthwhile strategy to use when completing on-page SEO optimization. Schema markup gives your clients' websites enhanced visibility and potentially better click-through rates (CTR). Here's why: 
By marking up a website with structured data, you're essentially doing some of the heavy lifting for the search engine. You're giving them additional context about the page's content like customer reviews or product information, for example. With this information, Google creates featured snippets that give users extra details that make your clients' websites more attractive to click on. 
Focus on Page Speed
It's frustrating for anyone visiting a website that takes ages to load. A slow-loading website leads to high bounce rates and missed conversion opportunities. 
Google and Bing also care about page speed. Because they want to deliver the best results to users, they're not likely to showcase a website that has terrible loading times. You want your clients' websites, including new content, to be crawled and indexed as fast as possible. According to Google, a good page speed loading time is considered a 90 or above.
Even though many of these on-page SEO checklist items are one-time adjustments that won't require further intervention, it's still difficult to know how often to conduct an SEO site audit. It depends on multiple factors, such as your clients' overall SEO goals. A good rule of thumb is to consult this list regularly as an audit for your clients' websites to see the long-term benefits of SEO. 
Use this SEO audit template to keep track of the optimization your agency completes for each client's website.
Download Your Google Sheets SEO Audit Template
Use this checklist to keep tabs on your SEO efforts and performance.
Be sure to go beyond the numbers and incorporate data visualization in your client reports. Telling a story with your client's marketing data helps communicate the value of your agency's in-depth technical SEO site audits. 
Our clients don't care about how PPC or SEO services work, they care about calls and their bottom line. I can show them beautiful numbers, traffic patterns, increase in rankings, etc. But at the end of the day, they're paying us for a service to increase their revenue. Marketing is an expense, our job is to show our clients that their "investment" is actually generating revenue to cover their expenses and more.

Ruben Roel, President of Investigator Marketing
How To Measure On-Page SEO Optimization Success
Remember, SEO takes time. It's all about gradual improvement, not instant magic. Show your clients the search engine optimization success your agency is achieving with SEO reporting best practices.
The site audit tool helps your agency quickly identify and resolve any on-site issues for all of your clients' websites in one central place. Because algorithms are constantly changing, it's critical to keep a close eye on your clients' website performance. Jumping from platform to platform to look for and resolve any on-page issues quickly gets time-consuming. 
Combine the power of on-page optimization with other SEO tools from AgencyAnalytics, including keyword rankings and the backlink checker. This helps you gain a comprehensive look into all of your SEO strategies for your clients and keeps everyone on the same page about how your team is making improvements.  
Stay ahead of the curve and keep clients happy by building SEO marketing dashboards and customizable white-labeled client reports. Get started with your 14-day free trial.
The Takeaway
Your team will be constantly adding pages, removing pages, changing content, and maybe even migrating a client's website. All of these changes represent vulnerabilities in which site structure or overall SEO needs could change.
If you stay on top of your clients' on-page optimization, you'll prevent future issues and keep your clients' websites appearing in the SERPs for future success. 
Check out the AgencyAnalytics SEO Audit tool to audit your clients' websites automatically. Start your free 14-day trial today.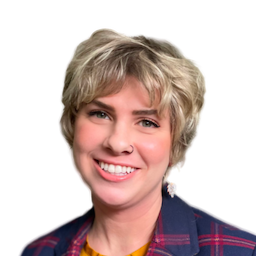 Richelle Peace is a joyful writer with a degree in Journalism. She loves writing web content, blogs, and social media posts. Whatever the topic, she's fascinated by learning and sharing.
Read more posts by Richelle Peace ›
Try AgencyAnalytics risk-free for 14 days. No credit card required.