Digital marketing is complex. Without marketing launch checklists, you risk creating incomplete strategies that miss the mark and end up flopping. That's why your agency needs a clear, top-level marketing checklist to organize many moving parts, prevent cutting corners, and keep track of your progress against goals.
And what better way to get organized than having a checklist to get your priorities in order and your team on point?
This article will explore a tried and true method for making a successful checklist that your employees will actually pay attention to. We'll also outline six marketing checklists every agency needs to launch new marketing channels and show you how to track all that data at scale. 
Bonus: We've included a free marketing checklist template with all the launch checklists you need to keep your upper-level strategy on point. Download and edit it as you please! 👇
Grab All 6 Marketing Launch Checklists ✅
Use this template to kickstart new campaigns and keep your team on the same page. Edit it until it's just right.
In this article, we'll cover: 
Why Do Marketing Agencies Need Launch Checklists?
There are many aspects to digital marketing: from content marketing to social media, email, SEO, video, and more. Each has its own goals, key messages, and materials to prevent marketing managers from missing any important steps and assigning responsibilities.
So whether you're a team of one or one hundred, you need marketing checklists and SOPs (Standard Operating Procedures) in place to organize your activities. 
Marketing launch checklists allow you to:
Prioritize tasks to create a complete strategy for each marketing channel, 

Set clear expectations for internal teams,

Streamline your client onboarding process with clear steps to follow, and

Hold team members accountable for specific deliverables or results.
The first step of your marketing plan is to create a launch checklist that allows you to delegate tasks to various team members, keep everyone on the same page, and focus on executing tasks. Ultimately, this saves you time and effort to scale your business and create data-driven campaigns for your clients.
The Checklist Manifesto: 6 Steps To Build Efficient Checklists for Your Marketing Strategies
Ultimately, for a checklist to be effective, it needs to be followed. Here are six tips for efficient checklist-making that are outlined in the book 'The Checklist Manifesto' in Tl;dr form. 
1. Set the Scope of Your Checklist
Just as you determine the scope of a project, you'll need to determine the scope of your checklist. What is the purpose of it, who is responsible, and when should it be used? This allows your team to use the checklist accordingly.
For example, a project launch checklist typically breaks the project down into it's larger and more critical chunks. However, an executional checklist, such as Content Optimization Checklist, includes more tactical items that need to be checked before publishing a specific piece of content and a Google Ads Optimization Checklist would include the finer details regarding specific levers or settings to adjust.
2. Pick Your Flow Type for Filling Out the Checklist Items
Once an item is completed, how do you determine if it's really done, or needs to be verified? You'll need to specify when a checkmark is enough, and when the manager needs to review it. To know what 'marked as completed' really means, you'll need to know when a task is concluded successfully.
There are two types of checklist items depending on the nature of a task, and it's up to the marketing manager to decide the type of checklist needed, based on the scope of the checklist, the employee's experience, and the task at hand. 
Read-do
Like following a recipe, a 'Read-do' checklist is a step-by-step list that you carry out as you go. First, you read, then you do. This type of checklist might take longer to complete because it's a series of steps that must be followed in order. But it helps break down more complex tasks into smaller ones and can help newer team members learn a process. 
Do-confirm
A 'Do-confirm' checklist item is one that can be done from experience or memory, and be checked off after the fact. You first do the task, then check it off. It need not follow a particular order. Instead, its purpose is to ensure you haven't missed anything important. 
3. Keep it Short
Probably the hardest part of creating your marketing checklist is to balance between being brief and being effective. The human working memory can hold between 5-9 items at a time, so keep your checklist to a maximum of nine items. By focusing on only the essential steps, you prevent your team from getting distracted and taking shortcuts which can be detrimental to a campaign.
4. Be Clear
When you're being brief, the wording is everything. Ensure you're using simple yet objective words that clearly define the task. Try to make it actionable using active language, such as: "Brainstorm content topics for your target audience" or "Optimize your subject lines".  
The checklist item doesn't have to be too detailed–in fact, you'll likely have other SOPs tied to each item. The point of a launch checklist is to have more top-down control of all the tasks at hand to ensure that you're on the right track–whereas more procedural checklists are part of your day-to-day workflow and serve different purposes.  
5. Pick Your Format
This is where being both brief and effective comes to the test! Your checklist should have a simple design with easy-to-read text–and fit on one page. There are many options available, such as using a Google Sheets, making lists in robust task management software like ClickUp, or using agency task management features in your client reporting platform. 
Manage your clients and staff in one easy-to-use platform. Try AgencyAnalytics free for 14 days. 
6. Put It to the Test
Give the checklist a try and see if it's succinct and clear enough to get the job(s) done. Pass it on to another team member and ask for their feedback. If you've missed an essential step, add it in and remove any unnecessary ones. 
7. Iterate Based on Real World Results
Checklists are typically a living document. If you come across a specific item or process that was missed, the best way to make sure it doesn't happen again in the future is to add it to the checklst. 
Marketing Checklist Do's and Don'ts 
There's no greater satisfaction than checking off an important item on your checklist. Marketing checklists make management more effective by creating accountability and giving credit for a job well done.
DO:
✅ Keep it short and to the point
✅ Take feedback and make improvements
✅ Test it out
✅ Make it a living document
DON'T:
❌ Describe every single minor step
❌ Create one without practical knowledge of the topic
❌ Use imprecise or irrelevant information
Remember, your marketing checklist is a work in progress and you might have to give it a few rounds of edits to get it just right. The time you'll save afterward will be well worth it. 
Use our checklist templates as a starting point! It'll help you kickstart a new client campaign, and is chock-full of helpful links and resources for your team at every stage. 
Having Different Checklists for Each Marketing Channel
You should have a launch checklist for every digital marketing activity you are managing for your clients. This would mean having a checklist for every channel your clients are on. 
We will cover: 
Having a launch checklist already in your arsenal will help you know exactly what needs to be done for each area–and delegate tasks among your team accordingly. Talk about quick client onboarding! 
Now, let's take a look at what to include in each of these marketing checklists.
Digital Marketing Launch Checklists
Below we'll go into the foundations of digital marketing checklists in more detail. Don't forget to download the free template to tweak it as needed for your growing teams!
1. Content Marketing Checklist
For a content marketing strategy to be successful, it needs to be tailored to a particular audience and create content such as blog posts, case studies, and landing pages that resonate with that target audience. 
Our content marketing launch checklist is designed to:
Identify the audience persona or job to be done–this will help your content solve their pain points and give your brand more credibility

Define the types of content that need to be created 

Decide which content marketing KPIs you'll track for each client and measure campaign success with 15+ content marketing metrics
Get the Content Marketing Launch Checklist 📝
Use this template to kickstart your new client campaigns!
2. Social Media Checklist
With some great content and solid delivery, you can establish a strong brand identity for your client's business and improve customer retention. But one of the common pitfalls in social media marketing is to focus too much on vanity metrics and not enough on the social media metrics that contribute to your client's ROI. 
Our checklist helps you put the priorities straight from the start, including:
The right channels for the client's business

The type of content that will be successful on each channel

Tracking and measuring campaign performance

And more.
Use the Social Media Checklist Template 🔥
Use this template to kickstart your new campaigns!
Add on promoted posts and multiple channels for multiple clients, and you've got dozens of channel metrics to track, from Facebook Ads metrics to Instagram metrics, and more. You'll want to manage each of your client accounts from one streamlined platform.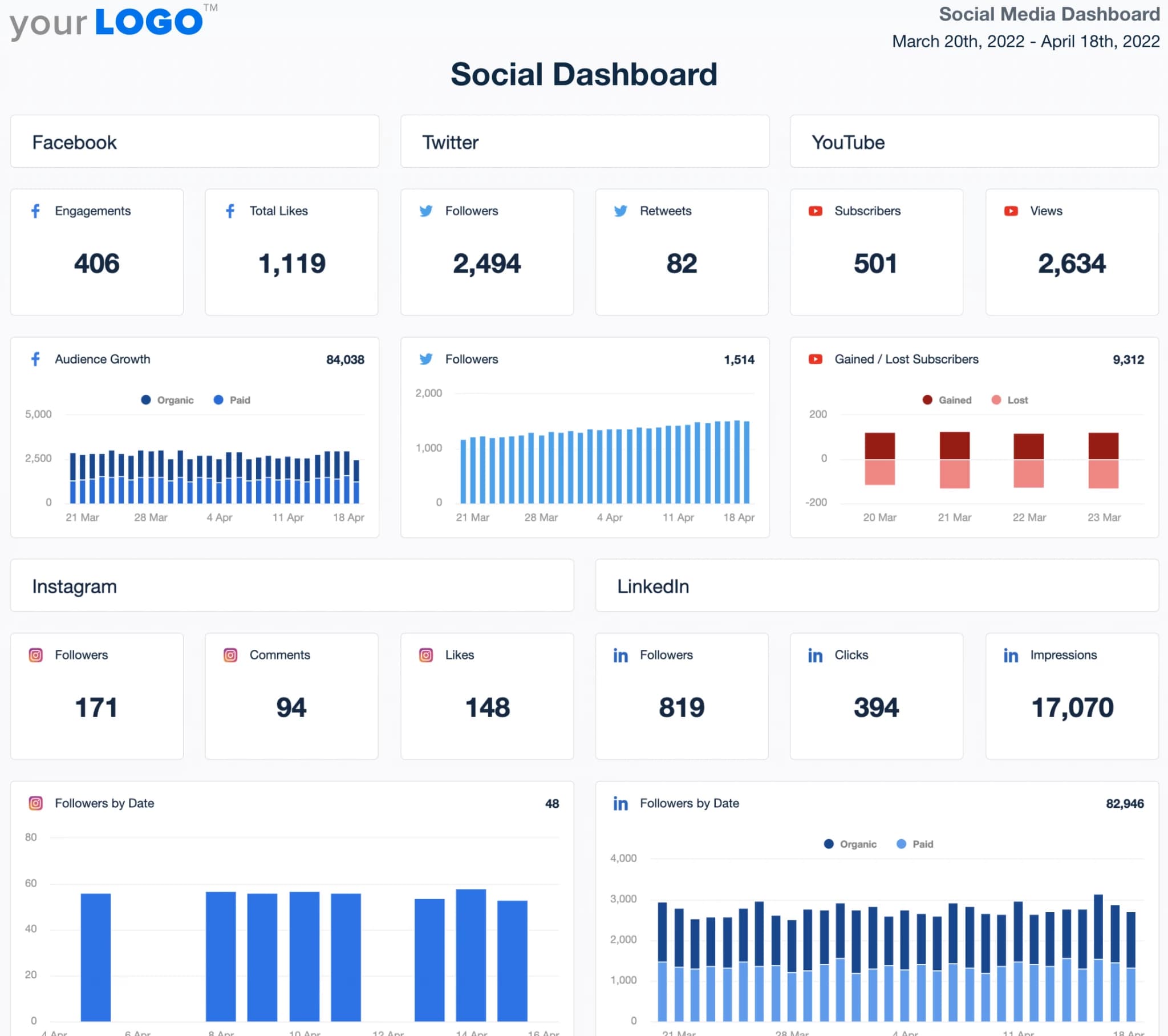 Use our social media analytics dashboard to house each of your clients' social media campaign results in one place. Try this exact template free for 14 days! 
3. Email Marketing Checklist
Email marketing campaigns have some of the highest engagement rates out there. Launching your first email marketing campaign for a client needs to have the right design, copy, and CTAs–sent to the right recipients. 
Our email marketing checklist includes: 
Use the Email Marketing Checklist Template 📩
Use this template to kickstart your new campaigns!
4. Search Engine Optimization Checklist
SEO marketing is a longterm project that needs planning, reassessing, and consistency in order to improve your client's organic search results and rank higher in search. Tracking SEO metrics regularly is key to staying on top of search–and if you're optimizing for large websites, you'll need to track specifically for enterprise SEO metrics.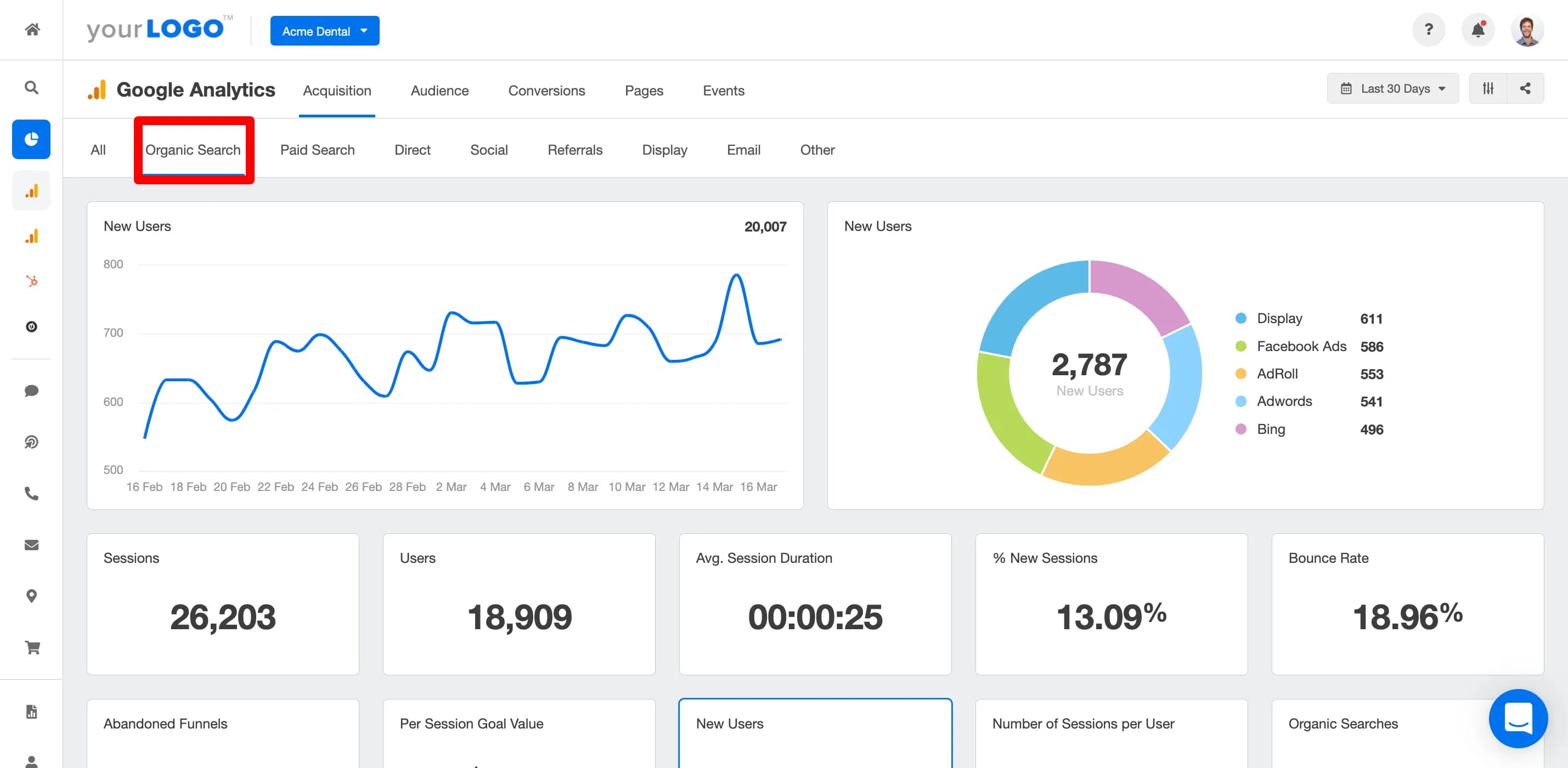 Track your search performance with a customized Google Analytics Dashboard and  use our SEO report template to present organic traffic and other top metrics in your reports! Try AgencyAnalytics free for 14 days.
Our SEO optimization checklist helps you plan and execute your tasks and avoid a poor SEO strategy from the get-go, including:
Keyword research tools to identify priority keywords based on search intent

Optimizing on-site SEO for conversions

Tracking your metrics with an SEO content checklist 

And more. 
Get the SEO Optimization Checklist 🖥️
Use this template to kickstart your new campaigns!
5. Influencer Marketing Checklist
Influencer marketing is all the rage these days. Especially for eCommerce brands–half of which work with influencers already. 61% of consumers trust influencer recommendations–even more than a branded Instagram post or a reco from a friend. 
It doesn't need to get too expensive, either. Nano and micro-influencer marketing is on the rise, and for a reason: higher engagement rates.
So if your clients aren't doing it already, this is a chance to upsell your services and convince them to get on board. And you even have a checklist ready for you to get started, which includes key steps such as:
Get the Influencer Marketing Launch Checklist ✈️
Use this template to kickstart your new campaigns!
6. Video Marketing Checklist
Video marketing is only getting more popular. As the preferred content for consumers, you should be tapping into the power of video for your clients.
But video marketing is more time-consuming to create, and needs its own SOPs in place. Our video marketing launch checklist ensures you're covering all your bases, including:
Content planning for each stage of the customer journey

Production considerations

Optimization

And more.
Use the Video Marketing Launch Checklist 🎬
Use this template to kickstart your new campaigns!
Not sure how to track your video metrics? AgencyAnalytics integrates with YouTube and Vimeo to capture all your key metrics in live marketing dashboards, such as  if your client's YouTube videos are gaining organic views through expert video SEO.
AgencyAnalytics' YouTube analytics reporting tool tracks your most important YouTube metrics in a way that's easy to understand. Try it free for 14 days! 
Growth Marketing Checklists
Apart from creating launch campaigns, you'll also want to consider growth marketing campaigns for yourself–and your clients. Here are two additional checklists for you to try: one for your agency's growth (lead generation), and one for yourself and your clients (advertising). 
7.  Client Onboarding Questionnaire
A client onboarding checklist streamlines the process of bringing a new client to your agency. It's that key step that ensures you understand your client's needs and expectations and prevents future disagreements by keeping communication clear, and proves your agency's abilities. 
The client onboarding questionnaire below ensures that it's fast and efficient for you each time. 
Download Your Client Onboarding Questionnaire Template
Streamline your workflows and grow your agency.
8. Google Ads Optimization Checklist
With Google, Meta, and Amazon on track to account for over 50% of all ad spending, Google Ads is an essential aspect of any PPC campaign. Google Ads is especially effective at bringing in lots of leads for your clients' businesses in a short period of time. Use our Google Ads optimization checklist to ensure you're getting the most out of the platform. 
Download the Google Ads Optimization Checklist
Keep these useful tips, insights, and ideas handy whenever you need them.
Track all your clients' key metrics in a live Google Ads dashboard–the latest stats updated for you, so you won't need to log in and out of multiple client platforms, manually sifting through their data. (This article highlights 11 Google Ads metrics you won't want to miss.)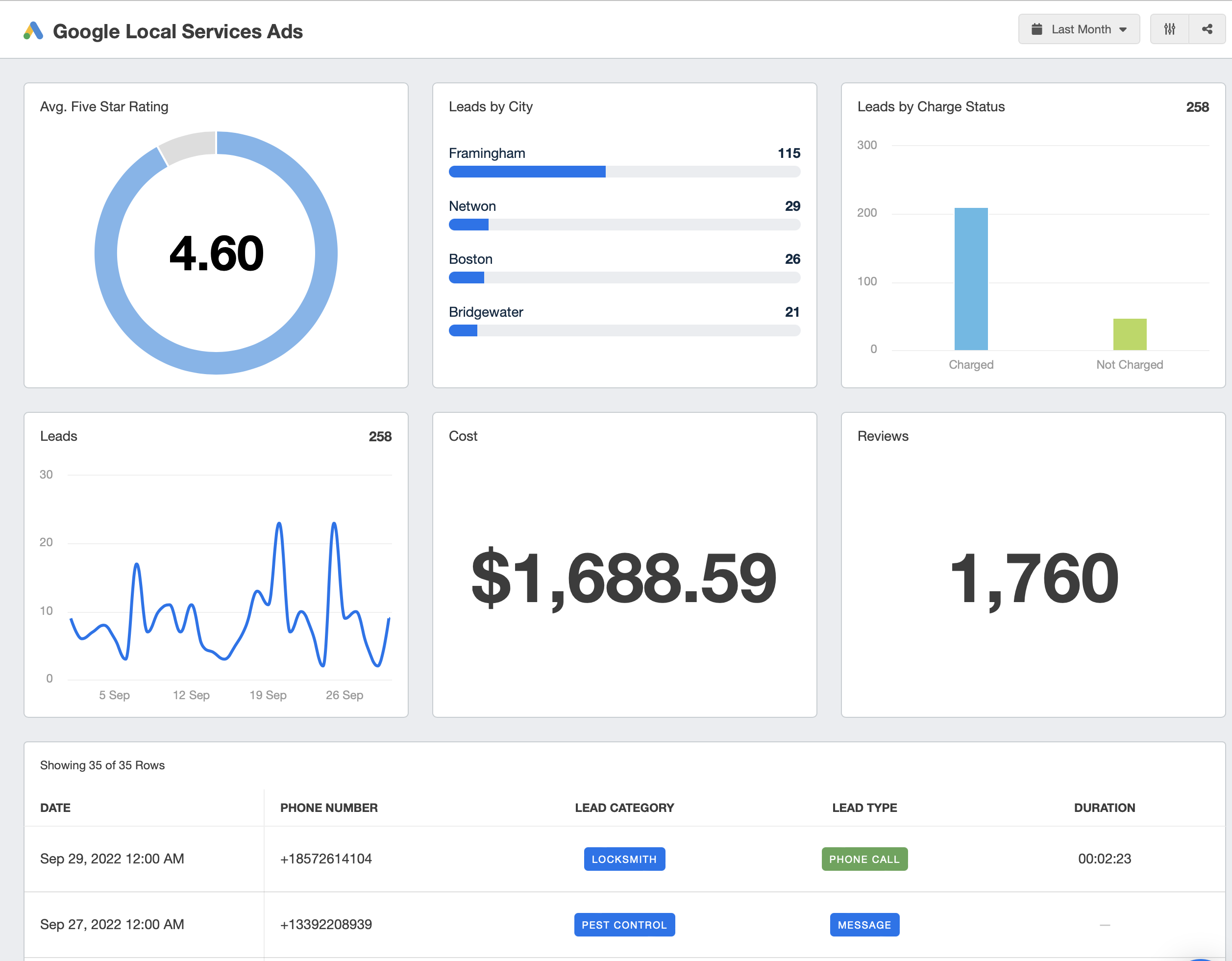 And let's not forget local advertising to bring high-intent customers right to your client's local business. Track GLSA metrics like the number of bookings, ROAS, and response rates to show your clients the impact your agency is having on their bottom line. 
Keeping Track of All Your Marketing Metrics
We've covered a lot of KPIs and metrics in this article, as determining success metrics are typically one of the earlier steps in any campaign launch. Each channel has its own success metrics that need to be tracked in order for your campaigns to work–from conversion metrics to eCommerce metrics specific to each platform (like Shopify analytics)–and every content type has its own KPIs to track success. 
With all this and more, how do you keep track of your marketing efforts?
For one, you can stop logging in and out of multiple platforms for each of your clients–and house all of that data in one place. 
AgencyAnalytics' marketing dashboards combine data from over 75 integrations to create custom marketing dashboards and reports that are ready in minutes. Use custom metrics to combine data from multiple platforms into one widget that tracks your clients' KPIs that are unique to their business objectives.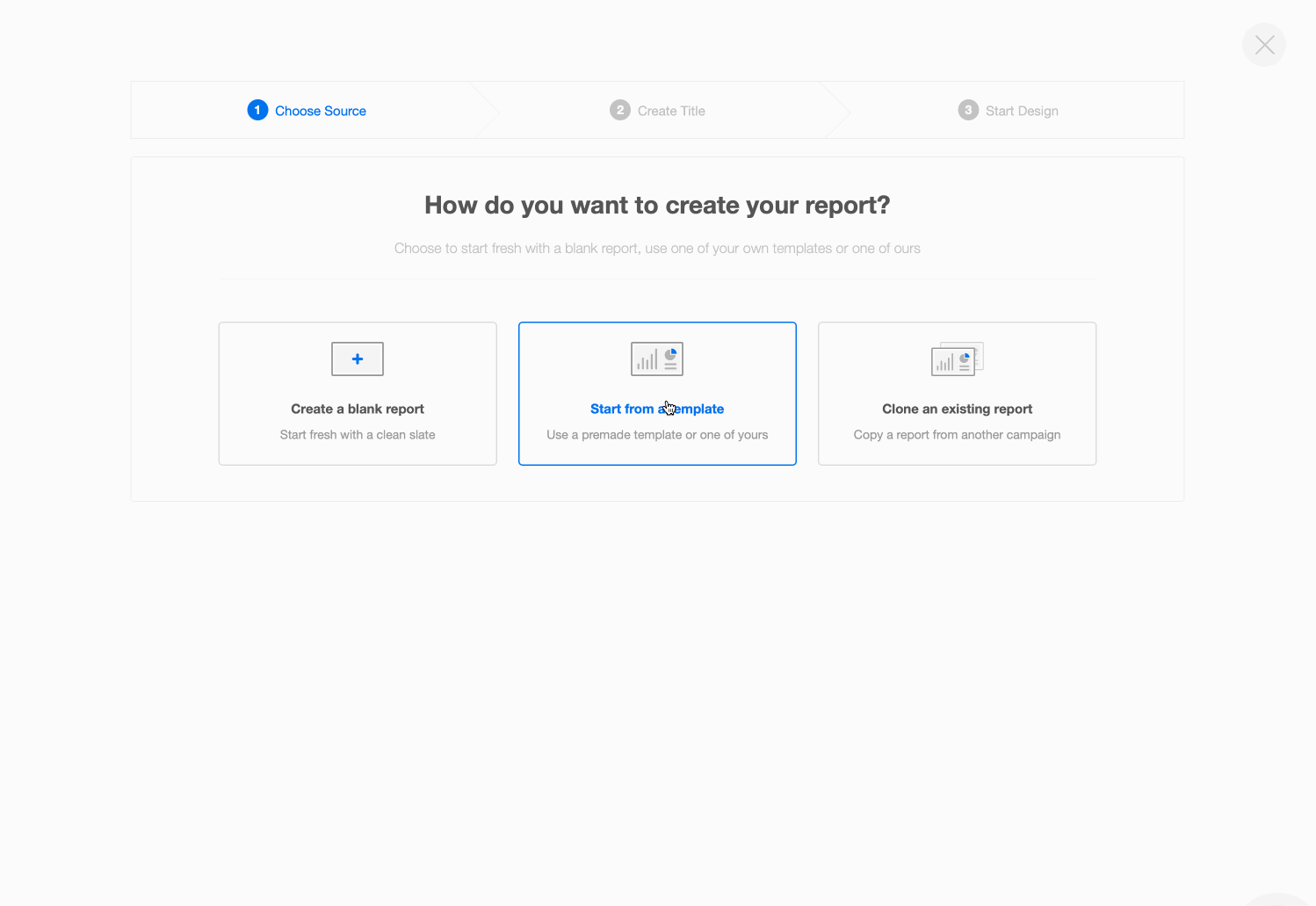 By integrating multiple platforms into one, you save your marketing team countless hours every month and free up your time to do more billable tasks that actually impact your clients' campaigns.
Simplify data presentation, align your metrics with your clients' interests, and impress them with your successes. With professional marketing report templates, turn data into narratives that consistently resonate.
Start your free 14-day trial today and never look back.
Written by
Melody Sinclair-Brooks
Melody is a SaaS marketer and startup consultant with a background in brain science. With nearly a decade of experience working in rapidly scaling online businesses, she is passionate about transforming data into actionable marketing strategies.
Read more posts by Melody Sinclair-Brooks ›
Try AgencyAnalytics risk-free for 14 days. No credit card required.