Landing an enterprise-level client can oftentimes mark a new beginning for your agency's growth and success. But staying on top of SEO metrics for your enterprise-level clients can leave your agency scrambling for resources if you don't have the right SEO strategy.
Enterprise SEO metrics involve a slightly broader approach than regular SEO metric tracking. Knowing which enterprise SEO metrics to track, and how to present them to busy execs is what'll make or break your success and keep them coming back in the long run. 
Since the pressure is on, this article will help you explore enterprise SEO metrics and best practices for tracking them to glean insights from a mountain of data.
What Is Enterprise SEO?
Enterprise SEO typically refers to optimizing a website with some prominence and often involves dealing with websites with thousands, or in some cases millions, of pages.
A large part of enterprise SEO is spent focusing on bot performance and page rendering solutions. Getting millions upon millions of pages served to the search engines quickly and crawled and indexed, is crucial to maximizing organic traffic.

Noah Turner, Senior SEO Manager at Target
Though not every enterprise website is quite so large. For some, their scale may be more visible in the offline world. There are usually numerous stakeholders involved and are operating on a high revenue level. The point is that these clients are not small businesses fighting for the right SEO niche—these are major players in a much bigger game.
The good news is that enterprises typically have an established authority behind their brand and their website, so that piece of the equation is not something your agency has to build from scratch. 
The bad news is that gains can be harder to come by, and ranking drops—even when they might seem inconsequential to a small business—can mean a loss of significant revenue for an enterprise-level website. 
What Metrics To Use When Reporting on Enterprise SEO
When figuring out the specific enterprise SEO metrics you want to use, you first need to know what your client's SEO goals are. Is it to get more traction on web pages? Perhaps it's to increase overall organic search traffic.
Either way, investing dozens of hours creating reports and updates for a variety of stakeholders is a complete waste of time if you aren't putting the numbers they are most interested in seeing. Think about it. A busy executive won't be interested in marginal changes to the number of website impressions if they're more concerned about improving search results.
Adam Dince, Director of SEO at RingCentral and former Director of SEO at Deluxe Corp., explains how typical SEO metrics are scalable up to the enterprise level. It's not about finding whole new metrics and more about learning which of these metrics are most relevant to enterprise-level clients:
Before moving forward, review your client's needs and your agency's responsibilities. Whether it's driving organic search traffic to a website or generating sales, or driving conversions. Whatever the goal, make sure the metrics you use always speak to it.

Adam Dince, Director of SEO at RingCentral
There are several KPIs that are particularly helpful when highlighting an effective enterprise SEO strategy:
Let's move to greater detail on them so you can determine which of these metrics best reflects what success looks like for your enterprise client.
1. Growth of Enterprise-Level Organic Traffic
One of the most basic metrics of enterprise SEO success is measuring how many more people are finding a website (Google Analytics comes in handy here).
The metrics for these SEO efforts are:
The number of visitors

The number of sessions

Average pageviews

Session duration

Bounce rate

Interactions per visit
Use these SEO metrics to understand organic search efforts on a more granular level. That way, it becomes easier to
Consider the Effect of Global Events
At the enterprise level, where organic traffic numbers tend to be larger, world events can have a greater impact than they might on a smaller business. For example, the recent COVID pandemic saw massive changes to search habits on Google.
Although you obviously can't predict a pandemic, your agency needs to be aware of the current global narratives and consider what, if any, impact they might have on SEO efforts and overall search engine rankings.
Evaluate Organic Growth Based on Content Type
One thing that is quite common in the enterprise SEO world is breaking down that growth by profit center or content type.
For example, while a small business client may only be interested in total organic growth, an enterprise client will often want to see how that growth is broken down by page types such as:
Product

Company information

Blog content

Investor relations pages

Profit center (e.g., different product categories and groupings)
2. Multi-Touch Attribution
One of the strengths of operating in this space is the power of the enterprise SEO tools available, including the ability to monitor a customer's journey through the many touchpoints of your marketing strategy.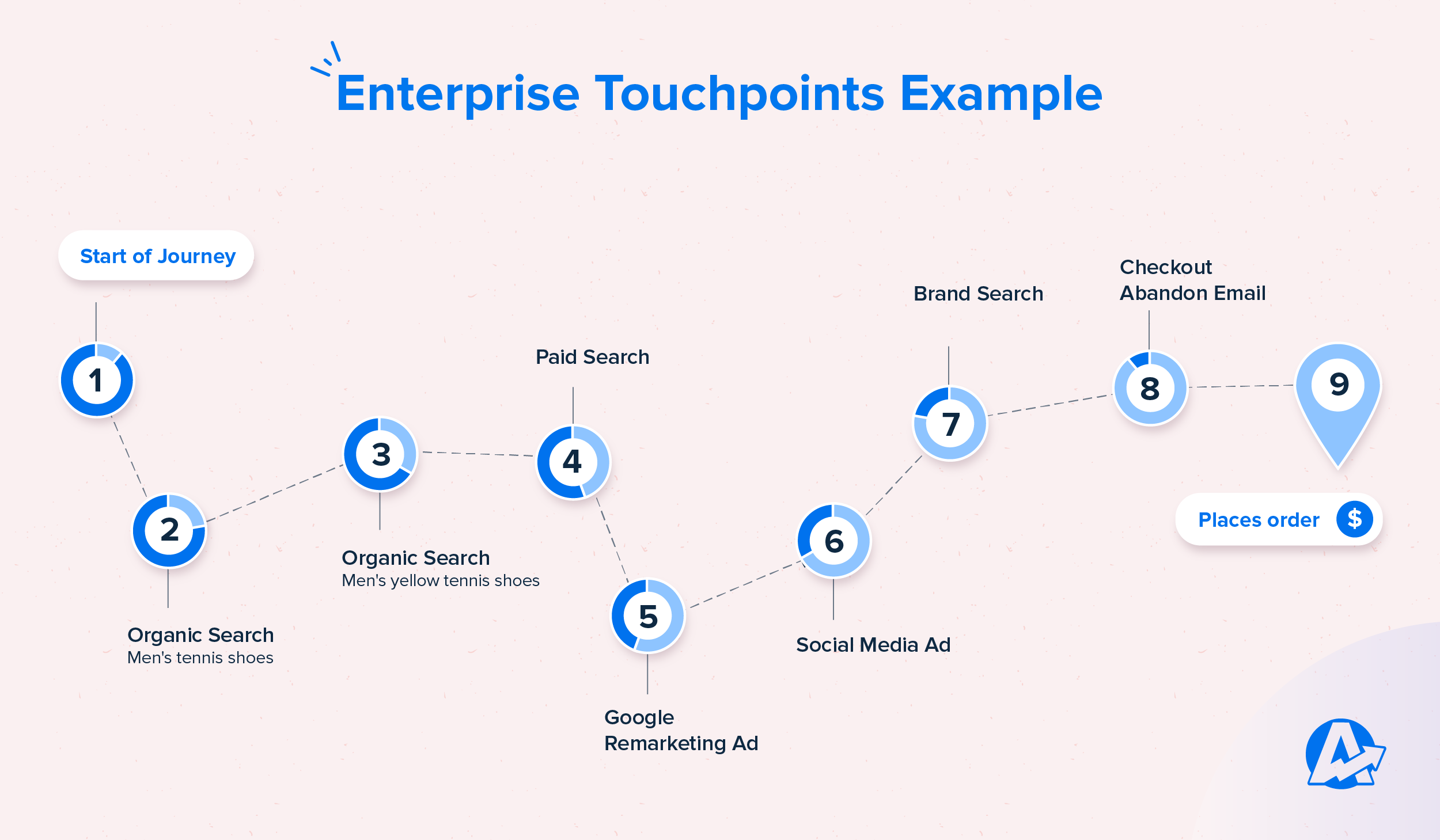 Industry experts have estimated that a customer can go through anywhere from 28 to 62 touchpoints between their first interaction with a brand and an eventual purchase. Somewhere along that chain, SEO efforts are bound to play a role.
But even at the enterprise level, trying to model every single one of those touchpoints for thousands upon thousands of transactions becomes a daunting task. The trick is to focus on the key decision points along that journey using the right attribution model, SEO tactics, and overall SEO strategy.
3. Keyword Grouping
Take a look at Wayfair: they sell more than 14 million products across the 5 branded websites they operate.
That is far too many keyword combinations to attempt to measure at a granular level. Even on a smaller scale (if you can consider Target "smaller"), with over 250,000 SKUs, there is no realistic way to track every keyword variation for every product. 
When we're playing in the larger ballpark, enterprise SEO marketing involves:
Splitting these keywords into different categories instead of the keywords themselves

Dividing keywords based on keyword search intent based on where the user is in their funnel and the type of result they are looking for (e.g. informational vs. transactional).
Let's take another example.
While a small business might want to rank on search engines for a more specific set of keywords like "Men's Yellow Tennis Shoes" (with a volume estimate at around 750 searches per month), an enterprise client would more likely target "Men's Tennis Shoes" (at 393k) or "Men's Shoes" (at 14.5 million searches per month).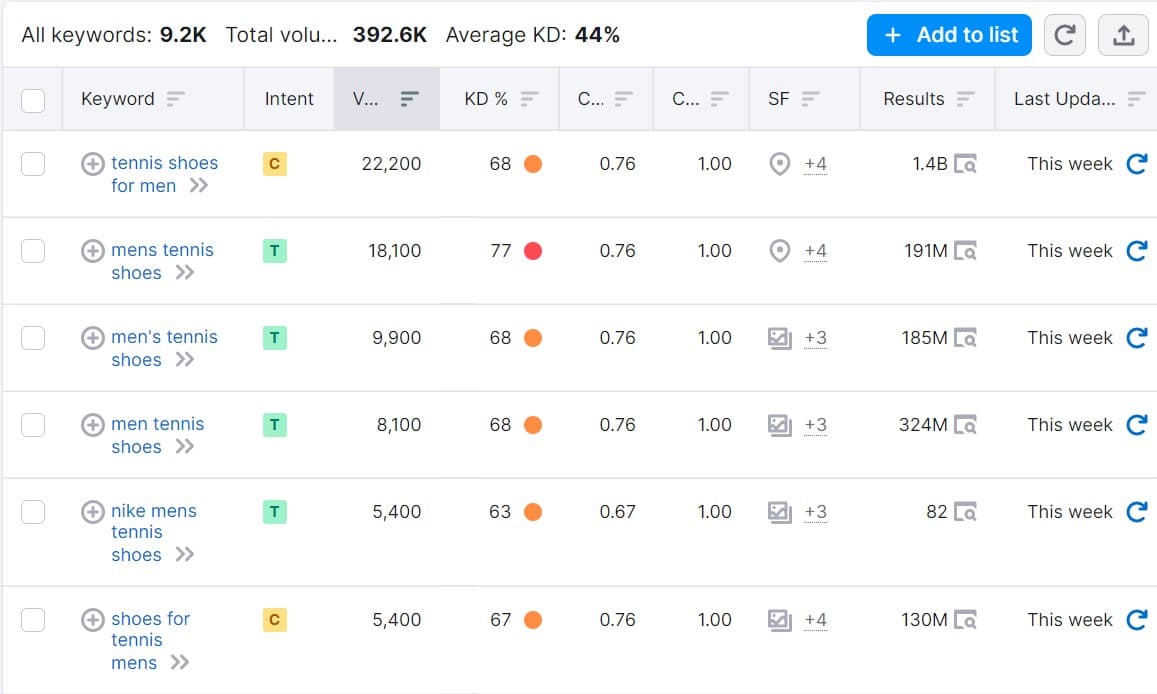 While product pages are important, at the enterprise level, if you ensure the categories are ranking, the product pages will take care of themselves. It's all about working smart and choosing the best SEO tactics for this clientele.
Breaking out Branded vs Non-Branded traffic is an easy way to measure SEO performance with the goal of protecting brand traffic. 
4. Pages Pulling in Traffic
Knowing which pages bring in the most organic search traffic is a must. But at the enterprise level, that can mean sifting through massive websites with thousands of pages. It's nearly impossible to decide on the best SEO tactics if you're drowning in a mound of data.
Highlighting the top ten might be skewed towards a few strong performers, and no one wants to read a thousand-page report going over every page. 
Instead, here's a better solution:
Take a look at the types of pages that are responsible for the most organic traffic and conversions, as well as the number of them on the website. That way you can focus on which high-value parts of your client's site people are visiting, creating an opportunity to recreate that success.

Be prepared to spend time and attention on pages that may not seem like the right focus area from a purely SEO-driven perspective. While it may may seem counterintuitive, you may uncover previously unchartered SEO efforts and more streamlined ways to improve organic search rankings.
Understand your clients' organic traffic numbers and lead acquisition sources more intricately. Use an automated dashboard to easily report on enterprise SEO metrics–try it on AgencyAnalytics, free for 14 days.
It is not uncommon for enterprise clients to drill into new product launches or line expansions to gain as much insight as they can on new product opportunities, even if the organic traffic volume is relatively small compared to their core business.
This is especially true if the company is going through a brand transformation or is trying to substantially shift its business model.
Case in Point: Deluxe Corp
In 2009, the Digital Services division at Deluxe Corp made up less than 10% of total traffic and revenue, but it was a growth area for the business.
Because of this, there was a laser focus on the growth of Digital Services, which seemed odd to many of the people who worked at a 100 year-old check printer. But that was because it was seen as the future of Deluxe, even though it was a relatively small piece of the current revenue.
Now, Deluxe has completely transformed itself into a leading provider of digital business solutions.
5. Organic Conversion and Revenue
Your client is paying big bucks for your agency's services, so they're looking for a return on their investment. Highlighting how your agency's SEO strategy is driving the metrics that are affecting your client's bottom line is the equivalent of showing off the fruits of your labor.
At the enterprise level, you'll want to revisit the attribution modeling to understand not only the conversions directly associated (or attributed to) organic search but also those where SEO assisted in that conversion journey. 
That's where integrations with CRM tools such as HubSpot or Salesforce come in handy. With more advanced attribution modeling, your agency has a clearer view of the impact SEO is having on the business overall.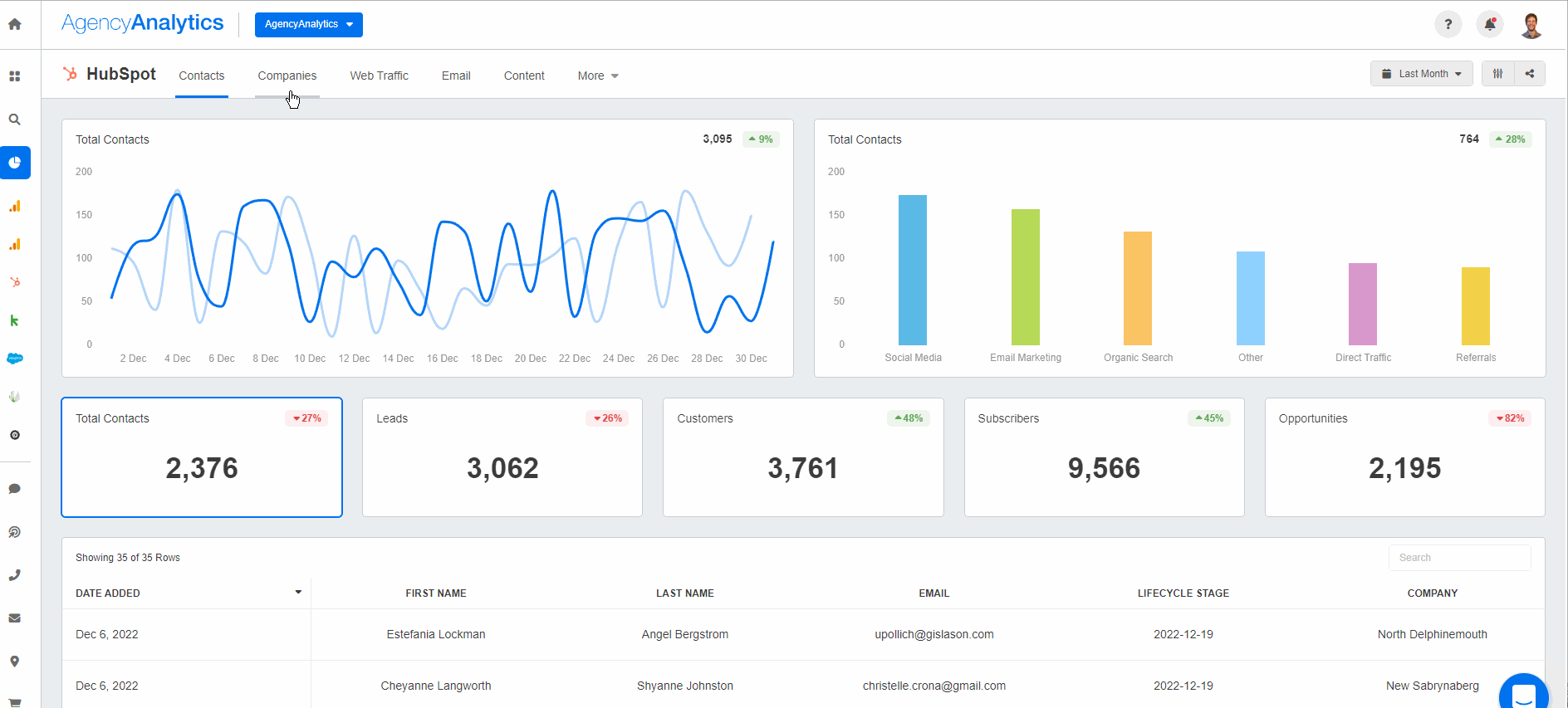 No need to get lost in a sea of enterprise SEO metrics. Use AgencyAnalytics to consolidate insights from your clients' CRM in a visual, easy-to-understand dashboard–sign up for your free 14-day trial today.
Typically, an enterprise client will pick one attribution model for reporting to maintain consistency across all of its channels, but the other models can be used for optimization and planning purposes. 
6. Backlink Profile Growth
A high-profile website should be getting a lot of attention from other sites, and with that should come an increase in the number of links it gets. Tracking the growth in the number of backlinks to your client's site as part of your off-page SEO efforts is a quick way of demonstrating how their profile is growing over time.
Backlinks need to be aligned to the company's goals, so while a particular low-cost gadget may become popular with Mommy Bloggers, your client may want more focus placed on their high-end electronics. 
That's why only a lucky few are able to sit back and just let those organic links roll in on their own. Using an automated tool to track link-building campaigns eases a lot of the burden of figuring out how many of those links have the authority to raise your client's search profile.
Jeremy Moser, CEO of uSERP, a digital marketing agency that has worked with such enterprise brands as Hubspot, Cisco, and Monday mentions two factors that are important for link-building campaigns at the enterprise level:
Number one, what pages drive the most conversions for them, both for their bottom-line and soft conversions like a newsletter sign-up. These should always be the main focus to build digital PR style backlinks that can increase keyword rankings and drive sales. 

Jeremy Moser, CEO of uSERP
3 Enterprise SEO Best Practices
SEO reports at the enterprise level have a lot of eyes on them, which translates to a lot of pressure to get the right things done and do them correctly.
Keep these best practices in mind, and your enterprise SEO will always be on point.
1. Consider Other Marketing Channels
At the enterprise level, marketing initiatives are often far broader than your agency's SEO campaign work. Whenever possible, connect the dots between your agency's actions and the company's bottom line. 
For example, if the enterprise client you are working with has a significant focus on lead gen, it's important to not just report the number of leads that are generated but also tap into their CRM tools to report on the quality of those leads from organic search.
An enterprise client will be far happier with your SEO efforts if you are able to deliver a solid volume of high-quality leads than they would if you deliver a bunch of empty leads that don't fill the funnel. 
2. Visualize First, Then Explain 
Your enterprise clients are going to be busy clients. Nine times out of ten, they'll want your reports to provide insights that can be absorbed quickly and easily. After all, they won't always have the time to delve into the nitty gritty of your SEO efforts.
Data visualizations will help your team showcase your successes quickly with graphs and charts that highlight growth. Below that, you can provide deeper insights into what is working and what isn't, with some of the more granular details to support. 
Data visualization like charts, graphs, and tables to help clients quickly and easily understand the performance of their campaigns and website. It also means providing context and explanations for the data presented, so clients can understand what the data means and how it relates to their business goals.

Daniel Dye, President of Native Rank, Inc.
They say a picture is worth a thousand words. That also means that it's worth an average of 3.3 minutes of your client's time. If you can sum up your search engine optimization work in an image, do so. For your clients who want more detail, you can always provide more context deeper in the report or directly in their SEO dashboard. 
And don't forget an Executive Summary!
From Google Search Console metrics to backlinks and referring domains, it's a breeze to track your clients' SEO metrics. Take your enterprise clients to SEO success by using visual dashboards and reports on AgencyAnalytics, free for 14 days.
3. Know Where to Send Data
Not every department is going to care about every stat.
The key to highlighting the right metrics to represent SEO performance is knowing who the target audience is for each report. Perhaps it's the CEO looking for SEO's impact on the bottom line of revenue generation. On the other hand, a social media manager may want to know which keywords to highlight in their content.
SEO Is useful across many channels, but not every aspect of search engine optimization is need-to-know for every department.
A good rule of thumb when presenting metrics is that the "Why" is often more important than the "What".
A big organic traffic number doesn't mean much without the proper context. For example, consider:
Why did it go up?

Did it go up across the board or only for certain pages?

Did this lead to conversions?
All of these can be explained with more numbers, but it's better to highlight a few KPIs and use them to provide an analysis of what is happening. That way, your clients will be clear about what's actually contributing to their search results.
Use a pre-built report that filters your clients' enterprise SEO performance in a neat, professional format. Access a range of dashboard and report templates on AgencyAnalytics, free for 14 days.
The amount of data you're collecting can be enormous, and even when it is relevant, sometimes it's better to focus on the key insights instead of going into minute detail.
Adding two dozen extra pages of stats on hourly keyword fluctuations during the Labor day weekend makes a report way longer than it needs to be.
Use a client reporting tool like AgencyAnalytics to:
Create unique client accounts and choose exactly what you want to share with each one. That way, your clients have 24/7 real-time access to their data
Larger clients are usually more knowledgeable in accessing digital marketing platforms and they love having access 24/7 to review data. With Agency Analytics, our clients get to do just that in accessing their dashboard at any time.

Brad Fogel, CEO of Operation Technology
Our clients value personalized and branded reports that align with their unique needs and style. Creating this manually was time-consuming and resource-intensive. AgencyAnalytics offered us the flexibility to create custom-branded reports effortlessly, strengthening our agency's professional image and client relationships

Jessica Crist, Production Manager at High Five Media
Consolidate search engine insights across multiple SEO platforms like Google Search Console and Google Analytics
With AgencyAnalytics, we are able to pull data from many sources, which allows us to provide our growing roster of clients with detailed reports that illustrate the bigger picture while spending less time doing it each month. Not only are we delivering better results, but our employees are more productive and satisfied in their jobs.

Adam Binder, Founder + CEO at Creative Click Media
5 Tools for Enterprise SEO
SEO optimization at the enterprise level can be quite complex. That's why most large-scale companies rely on dedicated tools to help drive improvements in content quality, search engine rankings, and improvements to SEO strategies.
The most popular enterprise SEO and keyword ranking tools include:
Moz
One of the most common tools at the enterprise level, Moz provides detailed information on SEO performance over a number of domains.
These insights can be easily viewed on a Moz dashboard, collecting all that precious data in one place.
From backlinks and referring domains to anchor links, tracking Moz insights is easy on AgencyAnalytics. Sign up for your free 14-day trial today.
Semrush
Another favorite among businesses large and small, Semrush is a powerful tool for measuring the SEO performance of your client's website.
AgencyAnalytics' Semrush reports provide these metrics in an easily readable format.
Consolidate complex Semrush insights into a highly visual dashboard on AgencyAnalytics, free for 14 days.
Ahrefs
Ahrefs is another industry leader when tracking SEO performance, tracking everything from backlinks and referring domains to anchor links.
Use pre-built Ahrefs reports, which can be easily automated and save time when reporting on a high volume of important enterprise SEO metrics.
Don't get lost in a sea of metrics. Stream your enterprise clients' large volume of Ahrefs data into a visual dashboard. Try it on AgencyAnalytics with a free 14-day trial.
Google Search Console
A standard for SEO at any level, Google Search Console helps to understand how Google looks at your client's website from the viewpoint of a search engine. This tool is a must, no matter the business size.
Plus, any search insights may help to inform Google Ads down the road.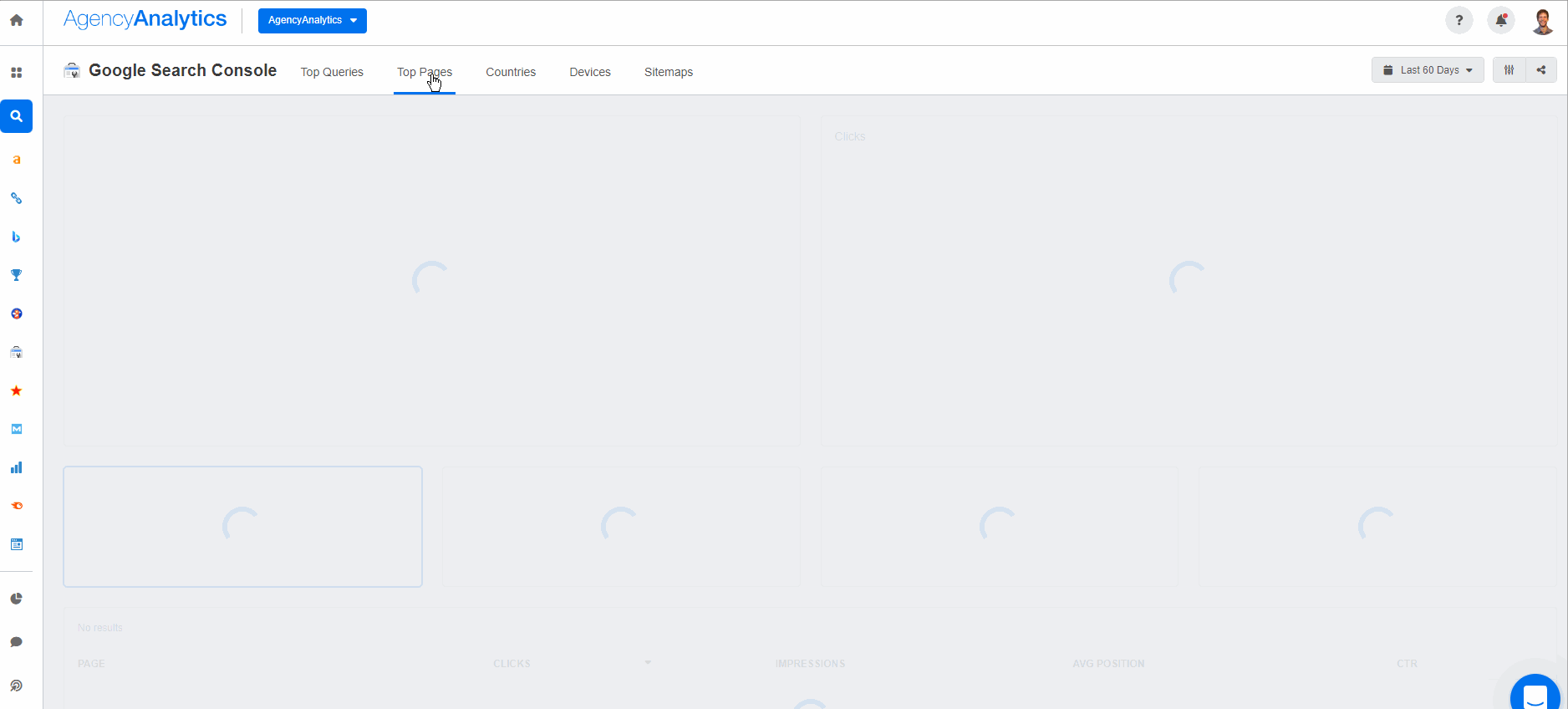 Use a Google Search Console dashboard to gauge search engine ranking performance. Create a marketing dashboard with SEO metrics from Google Search Console, Google Analytics, and more–try it on AgencyAnalytics, free for 14 days.
Of course, as some may remember, Google Search Console was once known as Google Webmaster Tools, a name that has stuck around for some.
Bing Webmaster Tools
While this platform holds 8.2% of the market share for the use of search engines, that translates into a lot of people you can't afford to ignore for enterprise SEO clients.
After all, 7.6% of $14 billion (Wayfair's online revenue in 2021) is still a lot of potential revenue. That's why you should also make sure your agency is paying attention to Bing Webmaster Tools as well.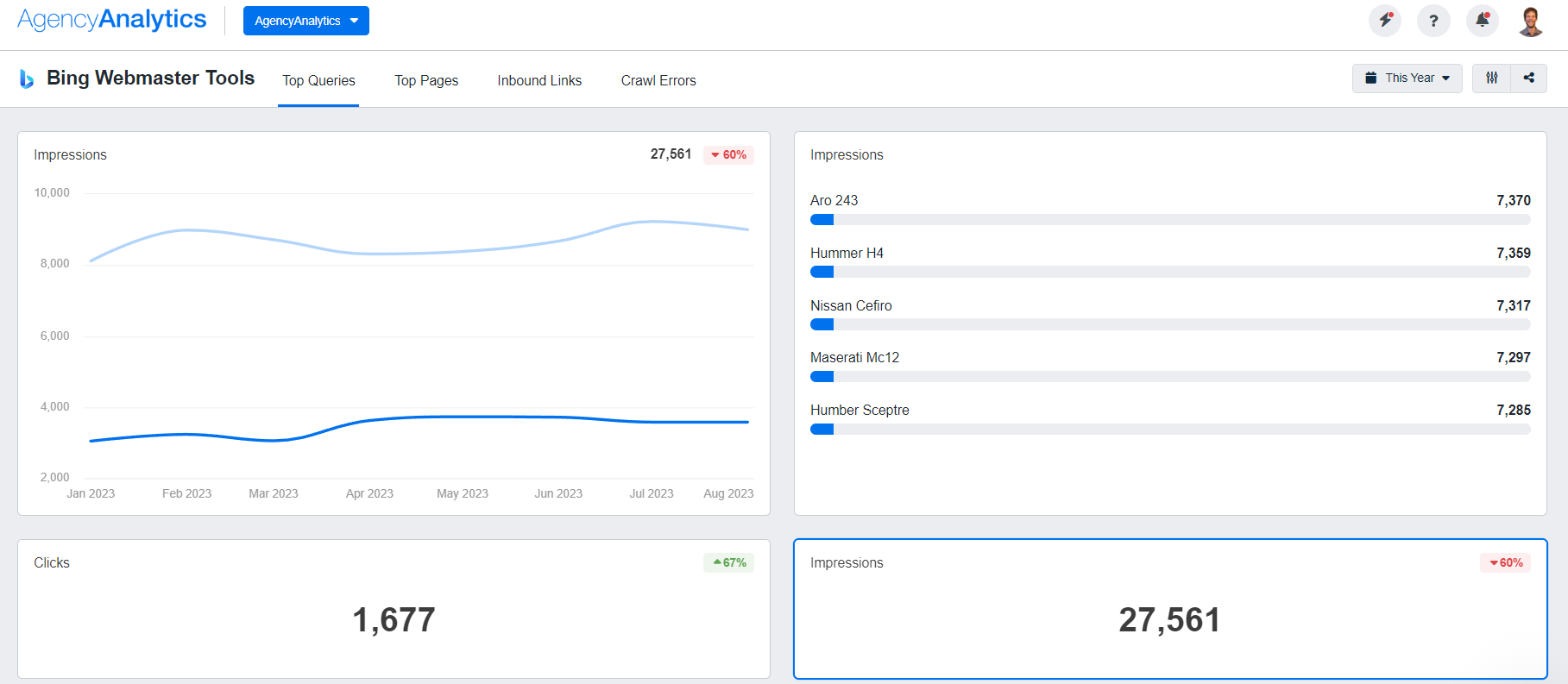 Track your clients' Bing Search analytics with the click of a button. Understand keyword performance, identify crawl errors and more. It's free for 14 days on AgencyAnalytics.
How To Bring These Enterprise SEO Tools Together
However, the major drawback of any standalone SEO platform is that it may lack cross-platform analysis that is important for painting the whole picture. For example:
How does that organic search connect to the CRM data so that your agency can see the close rates of the leads being generated?

Are the company's social followers and engagement growing as part of the content marketing SEO strategy?
These are the kinds of questions that need to be asked, and answered, at the enterprise level to truly understand SEO performance.
That's why gathering data from as many relevant sources and presenting it in an easy-to-understand way is an agency best practice that remains true with enterprise clients.
Taking Enterprise SEO Up a Notch
The principles behind SEO tend to scale dramatically at the enterprise level. And one of those principles is to remember is an SEO strategy must be guided by the needs of the client, and their customers.
At the enterprise level, that might mean dealing with more stakeholders and larger amounts of data, meaning your agency will need to find ways of extracting key insights and delivering them to the right people—whatever their needs might be.
Providing the key SEO analysis at the enterprise level doesn't end with some numbers on paper. An agency demonstrates its value by explaining what those numbers mean to the right people and creating SEO strategies to turn them into success stories.
Investing in a client reporting tool like AgencyAnalytics means having all the right agency-centric features to get the job done well.
From using a pre-built SEO dashboard to creating a custom dashboard for an enterprise SEO campaign, AgencyAnalytics help you to maximize billable hours and streamline your operations.
Generate reports using templates that highlight key enterprise SEO metrics with an Automated SEO Reporting System. Try AgencyAnalytics free for 14 days!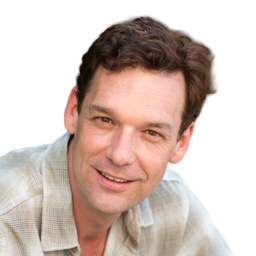 Paul Stainton is a digital marketing leader with extensive experience creating brand value through digital transformation, eCommerce strategies, brand strategy, and go-to-market execution.
Read more posts by Paul Stainton ›
Try AgencyAnalytics risk-free for 14 days. No credit card required.