As an agency owner, you've likely encountered clients who don't understand what SEO or link building really means. While good things take time, your clients often want results and ROI instantaneously. After all, business is business, right?
While it may be exhausting to explain this repeatedly, think about where your clients are coming from. They may not know the ins and outs of link building, much less its best practices. But as their marketing expert, it's up to you to break it down and show how you follow industry standards.
Plus, there's no shortage of underhanded link building methods out there. From link farms to buying backlinks, these black hat techniques are–unfortunately–still quite prevalent. It's up to you to set the bar higher. 
That's why maintaining transparency in link building is so essential. It sets realistic expectations for your clients and lets them know precisely what they're paying for. If you're not sure how to create a transparent link building process, read on to learn about:
3 Reasons Agencies Need Link-Building Transparency
"We are big believers in transparency, and our clients find this approach very refreshing," says Claire Aldridge, Digital Marketing Specialist, Victory Digital.
Trust is the foundation of all relationships. And agencies who keep transparency on the table retain clients for longer.
We'll never bend the truth or cover up a mistake–we're human, after all–and we'll work twice as hard to get the results we promised. This approach is one of the main reasons many of our clients have increased their retainers and recommended us.

Claire Aldridge, Digital Marketing Specialist, Victory Digital
Reason #1. It Builds Trust and Strengthens Agency-Client Relationships
Transparency reassures your clients that you adhere to industry best practices while strengthening their confidence in your agency's capabilities. Even if results aren't as quick as your clients would like, being upfront creates realistic client expectations. 
Effective link building builds credibility of the website to rank for the industry. As long as backlinks are done carefully, with thought, content, and relevance, then it adds a lot of credibility to rank for competitive keywords in verticles.

Peter Magee, Managing Director of Significant Digital 
Take transparency up a notch and give your clients direct access to their link building results. Create unlimited client and staff profiles with customized user permissions on AgencyAnalytics–it's free for 14 days.
Reason # 2. Your Search Engine Rankings Improve Over Time
Your agency may often wonder: is link building worth the hassle? There's all that content creation, outreach, strategizing… you know the drill. There's a lot of follow-up involved.
But unsurprisingly, the answer to that question is yes! 
When link-building campaigns are done right, they:
Boost your clients' organic traffic and overall brand visibility

Build content authority and search relevance. And more relevance = higher search results over time

Increase the chances of user engagement and clickthrough rates. So if your clients have conversion goals (e.g., online sales, app downloads), that jump in organic traffic may give a much-needed boost
These moving parts all work together to push the SEO needle and lead to improved search engine rankings.
Backlinks remain the best indicator to Google and other search engines that a webpage is considered important by internet users. Links can be compared to votes, only when it comes to backlinks votes are not equal. The more relevance and authority a website has, the more weight the vote gets.

Andy Hill, Managing Director of Distribute Digital
Reason #3. Transparent and Honest Practives Opens Doors To Networking and Collaboration Opportunities
Your agency's reputation precedes you, and a trusted brand name isn't just a bargaining chip for getting more clients. It yields a two-fold effect when building connections with collaborators and peers, especially if you haven't interacted with them before.
Word of mouth travels, and you don't want to be known as the agency that follows underhanded practices. And so, following ethical link building practices means demonstrating your agency's dedication to upholding industry standards and doing the right thing. 
Doing so makes it much easier to forge meaningful relationships with like-minded collaborators or businesses. 
Backlinks are tools that not only result in improved search engine rankings but serve as a powerful networking link-building tool to build relationships with other collaborators across the web.

Beau Walsh, Founder & Creative Director of The Cultural North
The Challenges of Transparent Link Building Campaigns
There's no shortage of black hat link building tactics out there–here are the most common ones to avoid below.
In a nutshell, link farms refer to websites designed to list a bunch of backlinks to increase clickthrough rates. Sounds fine and well, right? 
Not quite. The problem with link farms is that these websites are generally low-quality and may be totally unrelated to your clients' content. This means jeopardizing your clients' content credibility, which could negatively impact their overall SEO efforts. 
It makes little sense for a fashion blogger based in the US to link to a UK plumber's website, so this will likely have little to no positive impact and may even have a detrimental effect. On the other hand, a link from a UK business that supplies plumbing tools and machinery linking to the plumber's website is much more relevant.

Andy Hill, Managing Director of Distribute Digital
Private Blog Networks (PBNs)
Think of private blog networks (PBNs) as a falsified ecosystem. It's intentionally set up as a network of websites that link to one another. It's designed to increase the number of backlinks and give the illusion of strong Domain Authority. 
However, remember that search engines like Google are sophisticated and quite difficult to outsmart. Resorting to this manipulative technique also comes with consequences (such as decreased search rankings or being blacklisted). So, in summary–it's not worth it.
Spammy Comments With Backlinks
Your agency has probably had the mundane task of removing spammy links and comments from your clients' content (such as social media or blog posts). 
Not only is it an annoyance to readers, but it also puts a damper on your clients' brand reputations. After all, who wants to click on links that look bot-generated or seem plastered across random blogs for no good reason? 
It's not a good look or an effective link building tactic. 
Clients and Agencies Need to Be on the Same Page
Your clients are busy running their businesses and don't have time to research the ins and outs of link building. And so it's no surprise that they may not always grasp what it means or entails. Here are a few common link building misundersstanding that may pop up. 
"Quantity Matters More Than Quality," Said No SEO Specialist Ever.
Not all backlinks are built equally.  While many backlinks look good on paper, it doesn't mean much if they're not the right backlinks. While acquiring one backlink may seem like a small feat, it can make a world of difference. 
Show your clients the impact of their efforts by using the AgencyAnalytics Backlink Monitor. Keep tabs on domain authority, acquisition source, and more–sign up for a free 14-day trial today.
Think about it–acquiring a single high-quality link from a reputable website will have a much more significant impact than a bunch of low-quality backlinks. So when a new link building client comes along, remember to emphasize this critical point.
It can take only one website to tip the balance of the scales and make Google sit up and pay attention. It has to be a very authoritative site, but nevertheless, it's not always about quantity.

Andy Robson, Agency Director at Squidgy
"Link Building Is a Quick, Easy Process," Said Your Ex-Client
Similarly, your clients may think it's just a matter of bagging some backlinks and racking up organic website views overnight. 
However, the secret sauce of effective link building is strategy. It's all about creating compelling inbound marketing content, reaching out to the right collaborators, and keeping an eye on the competitive landscape. Each of these moving parts takes time to produce, and it's definitely not an overnight process. 
And if you're working on an off-page SEO and large-scale link building campaign for an enterprise-level client, multiple agency resources may be needed to keep the wheels turning. And even then, there's still no guarantee you'll get those highly coveted backlinks.
Link building is resource heavy. You can't guarantee the links, and it's the one part of SEO that clients need the most education on and tend to struggle the most to understand.

Jill Robb, Chief Revenue Officer at Origin 
For example, your SEO specialist may scour online publications and other reputable websites for link building opportunities. After creating an outreach shortlist, your Account Manager will be responsible for sending correspondence and all other follow-ups.
To avoid any misaligned expectations, outline a clear link building proposal from the beginning. Got other SEO suggestions to share? Save time by packaging them in a professional SEO proposal template. 
Don't reinvent the wheel each time you pitch link building services. Use a proposal template to capture those compelling recommendations–try it on AgencyAnalytics, free for 14 days.
How to Craft Compelling and Honest Link Building Campaigns
The first step of any successful link building campaign is building a solid list of link targets (i.e., credible websites with potential for promising link building opportunities).
But not all link opportunities are worth pursuing, and choosing the right ones isn't always straightforward. Here's how your agency should go about it. 
1. Scope Out the Competition
An essential part of effective link building is understanding what your clients' competitors are doing. After all, your agency must know what's happening on the ground and how to adjust your clients' SEO strategies if needed. 
Look at your competitors and base your strategy around what works for them. There's a lot of bad advice out there, but Google is very clear about what it is rewarding, so pay attention.  

Jens Rhoades, Founder of Floodlight SEO
To find competitors ranking for keywords in different locations, simply update your search settings on the the AgencyAnalytics Rank Tracker. You'll also have the option to enter multiple locations.

In the example above, an Atlanta-based business ranks for the keywords "dental care"–but does not rank in other locations (no surprise there). Once you click the targeted keyword, go a step further by analyzing the SERP for that location.

From here, it's easy to export this data into an Excel spreadsheet for further analysis of high-quality websites in your client's industry. 
2. Monitor Backlink Trends Over Time
It's incredibly tedious and time-consuming to monitor competitor backlinks manually. No need–choose the right link building tool to do the work for you.
Take Majestic SEO, for example. It's a popular backlink checker that lets you monitor up to 1M URLs simultaneously and keep an eye on key insights (e.g., Flow Score, referring domains). 
The best part? It integrates seamlessly with AgencyAnalytics, and it's simple to put those insights into a visual, easy-to-understand dashboard. That way, you'll get data insights at the click of a button.
No need to invest in multiple link building tools. Use the Majestic SEO integration to analyze backlink acquisition, domain authority, and competitor activity–try it on AgencyAnalytics with a free 14-day trial. 
After creating a list of your clients' competitor websites, use this powerful combination to:
Analyze which backlinks generate the most traction for your clients' competitors. Use this information to understand which keywords are working for them and whether they're worth pursuing (e.g., high search volume keywords may be more challenging to rank for)

At the same time, it's an opportunity to identify keywords that your clients' competitors haven't yet capitalized on. And if the competition is extremely stiff for certain keywords, perhaps it's a good idea to diversify your link building strategy by adding variations 
Diversity in backlinks is also important. A balanced mix of follow, no-follow, paid, and organic links is a smart practice! Backlinks build value. Value brings higher-ranking keywords. Highly ranking keywords bring traffic.

Christopher Bailey, Website Design and SEO at D2 Branding
Identify any broken link building opportunities and whether they're up for grabs. It's a strategic way to put a dent in their competitors' SEO traction. You snooze, you lose!

If you're working with local SEO clients, analyze local competitors and even out-of-city competitors with different target markets.
This may give you more ideas or inspiration to work with. For example, competitors in different cities may identify link building opportunities that local competitors haven't yet targeted. 
3. Explore Guest Posting Opportunities
Another way to capitalize on link-building is by reaching out to the right collaborators for guest posting opportunities. To get started:
Understand who your clients' target audiences are. Ensure that you have in-depth knowledge about their needs, demographics, and the type of content they're looking for (keyword research is handy here)

Analyze other collaborators that have the same or similar target audiences without necessarily competing. For example, your architect client may have a similar target audience to a real estate agency. In this case, a guest post may be mutually beneficial for both parties.

If you're not sure where to find collaborators, do a search for resource pages (e.g., informative listicle articles with links to credible businesses or collaborators)

Evaluate domain authority and determine whether you'll end up with high-quality links. This should also inform whether those opportunities are worth pursuing

After you've done the groundwork, come up with a shortlist of potential guest posting opportunities and touch base with them. (If you're not sure how to get their contact information, we'll explore it in detail later)
While guest posting is an excellent way to get backlinks, remember to be selective about who you're reaching out to. Ensure that it's relevant to your clients' content and don't just create a blog post for the sake of it. 
When someone asks you to improve their domain authority, don't go out and build links from any blog that welcomes guest blog posts, as this will damage your client's SEO, even if it makes the vanity metric of increased domain authority look good. 

Daniel Noakes, Founder of UClimb
4. Fix Broken Links
While you're on the hunt for link-building opportunities, don't forget to check your clients' existing content. 
Your clients may already have authoritative backlinks but it won't mean anything if they're broken. Avoid anything slipping through the cracks by checking the status of your clients' backlinks at a regular interval (e.g., weekly or monthly). 
Broken or missing internal links or lack of a plan for sharing are some pretty standard issues across all industries. Everything should always be tested, shared, and tracked for traffic, backlinks, social stats and lead conversions. Set dates to review content after a specific amount of time and be ready to make adjustments as needed. 

Kristen Ewen, Director of SEO at Property Manager Websites 
Devising Your Outreach Strategy
A successful link building campaign is as much about organization and relationship management as it is about SEO. And once you've identified link targets, it's time to find contact information and begin outreach.
Tip #1. Use the Right Contact Finder Tool To Help Outreach Efforts
It can be challenging to find contact information for website owners, bloggers, or influencers. However, it doesn't have to take all day–here are some top tools that simplify the process.
A useful link building tool is Hunter.io, which identifies names and email addresses for specific websites in bulk. This will maximize your staff's time and help them quickly get the information they need.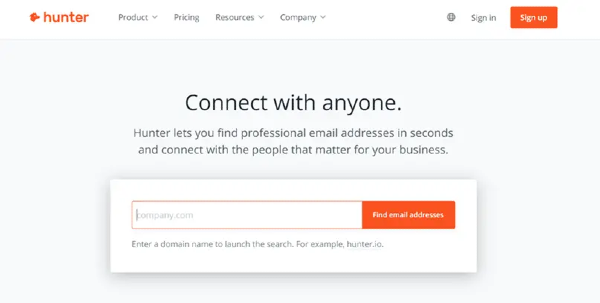 This tool helps you find email addresses by simply adding the name and domain of the person you'd like to contact. Voila Norbert also verifies email addresses for accuracy and gives a confidence score. 
If you're a fan of Chrome extensions, then check out Clearbit. It helps you to find email addresses associated with a domain or company. Additionally, it directly integrates with Gmail and allows you to search for contact information directly from your email inbox.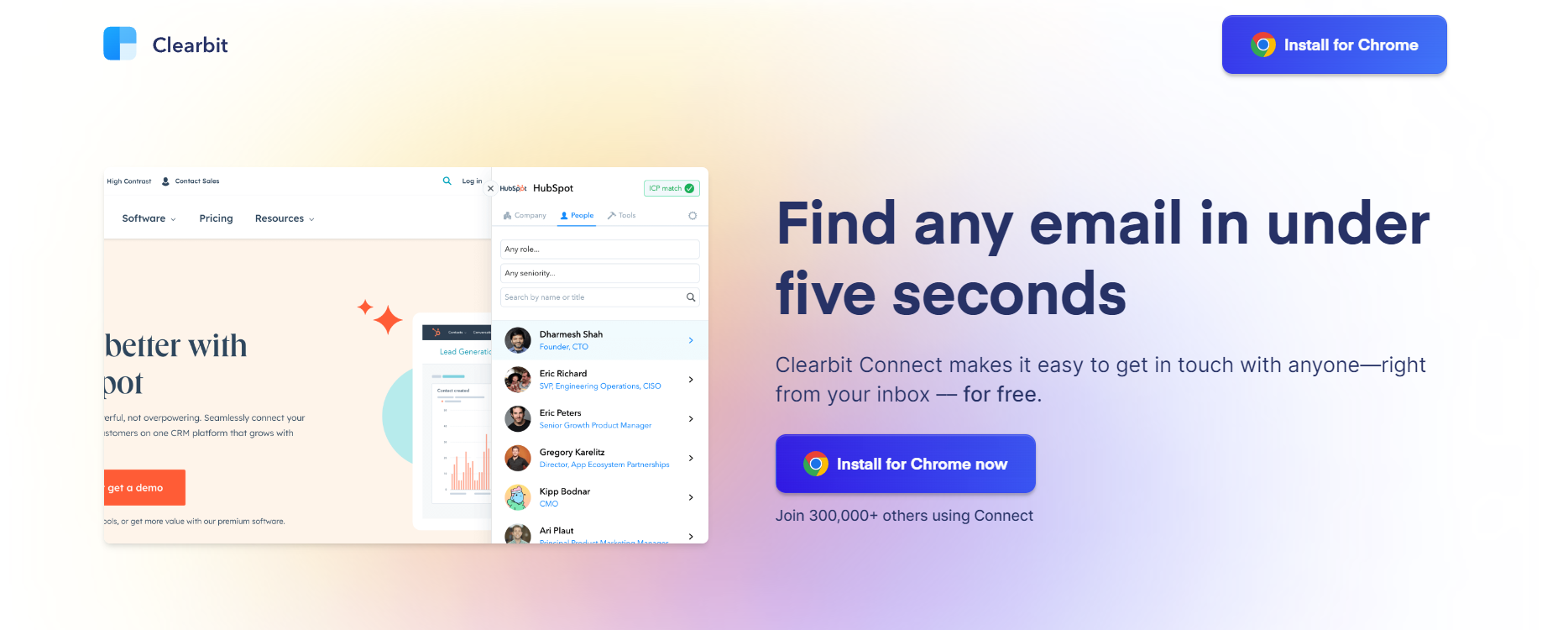 Finally, RocketReach is another tool that specializes in finding contact information and email addresses. Search by job title, company name, or location to find the details you're looking for. 
Once you've found the right people to contact, you'll need a compelling approach to seal the deal. 
Tip #2. Drive Your Message Home With a Compelling Link Pitch
Even if your clients have the most compelling content, it won't mean much if your link pitches aren't solid or convincing. Quality over quantity not only applies to link acquisition but also to outreach efforts. 
Never rush something just to get it out the door. Focus on high-quality links over quantity, both in terms of links and the output to get those. Publishers see thousands of requests a week–you need to stand out, a rushed email or message will either be overlooked or disregarded.

Andy Robson, Agency Director at Squidgy 
To get the most from your link outreach strategies, here are a few actionable tips to follow.
Keep pitches short and simple (a couple of concise sentences where possible). A quick phone call may also do the trick for a more personalized approach.

Show that you've done your research by referencing why this link partnership benefits both parties.

Outline precisely what you're proposing (e.g., acquiring a backlink on your prospect's website or a blog post).

In the cases where you're pitching content creation, suggest a topic idea and share previous portfolio examples of successful link building partnerships. This will reiterate your value proposition and prove your worth

Remember your ABCs (Always Be Closing), a common tip in the sales industry (we're talking about a sales pitch, after all). Ask the right closing questions like, "What are the requirements for guest posts?" or "What topics are you currently seeking for your blog?"

Have a replicable and customizable sales pitch template. That way, you won't have to recreate the wheel whenever a new link building opportunity arises. 
Tip #3. Create a Transparent Reporting System 
When all is said and done, you'll need an effective way to report on those link building insights and your clients' overall SEO efforts. After all, they'll need to know the work you did and whether you've achieved any results.
No need to worry–use an armor of SEO tools to show that you got the job done. Neatly tie everything together with an armor of SEO tools. A few handy options include: 
Use A Backlink Monitor Tool
Haven't yet jumped on the Backlink Monitor train? Use it to:
Monitor insights on published and unpublished links. This helps you keep the pulse of what's happening (e.g., potential link building opportunities or competitor activity). Track insights like:

Link type (e.g., partnership, blog, social media, directory)

Page Authority and Domain Authority to assess credibility

Historical trends to understand any link acquisition changes over time

Quantify your clients' link building efforts. It's as easy as collating the number of "Unpublished Links" that were moved to "Published Links" 
Don't get lost in a sea of backlinks. Automate backlink tracking and put billable hours back in your day! Try the AgencyAnalytics Backlink Monitor tool with your free 14-day trial!
Use A General SEO Dashboard
Streamline your clients' SEO insights with ease with an SEO dashboard to track:
Changes to keyword rankings (or use the AgencyAnalytics Rank Tracker for more detailed insights)

New or lost backlinks

Website traffic metrics from Google Analytics (e.g., number of page sessions, website users by source)

SEO Site audit findings (e.g., crawl errors, Google Lighthouse SEO score)
Got clients that prefer a downloadable format? No problem–package those insights into a customizable SEO report instead. 
Best Practices for Transparent Link Building Campaigns
Now that we know the ins and outs of transparent link building, keep these closing tips in mind.
An Effective Link Building Strategy Needs a Solid Foundation
Before mashing the gas on link acquisition, understand what your clients are trying to achieve. Do they want to improve organic SEO traffic? Perhaps they want a boost in referral traffic to increase their conversion rates over time. 
Whatever the case, have a clear focus and tailor their link building strategies accordingly. And remember to analyze their existing efforts–there may be untapped link building opportunities right under your nose. 
The number of clients we inherit who have had agencies spending so much time and resources on building backlinks but not monitoring broken links or unlinked brand mentions. We recently recovered links from The Guardian, The Huffington Post & The Times. 

Andy Robson, Agency Director at Squidgy 
Top-Notch Content Means That It's Worth Linking To
Compelling content increases the likelihood of attracting natural backlinks. 
So before reaching out to possible collaborators or other websites, ensure that your clients' content is up to par, authoritative, and relevant. This will also lead to improved search rankings over time.
When in doubt, remember that search engines like Google prioritizes E-E-A-T: Experience, Expertise, Authoritativeness, and Trustworthiness. 
Research, Research, Research
Not all backlinks are created equally. Don't waste time getting a bunch of random backlinks just to look good on paper–come up with a targeted list of link opportunities that most align with your clients' content goals. 
Before starting any link-building exercises, be sure to: 
Research your clients' target audiences and understand what type of keywords they're using

Identify direct and indirect competitors. See what's working for them and whether there are opportunities to capitalize untapped keywords or broken links

Audit your clients' content and see if there are any existing linkable assets

Check out industry trends–there may be easy but relevant link-building opportunities to take advantage of
Quick Fixes Lead to Long-term Problems
At all times, stick to white-hat SEO tactics–it's non-negotiable. Shortcuts will only hurt their long-term progress, even if your clients are eager to achieve their goals quickly.
That's why you must always remain transparent and upfront with your clients. If their link building expectations are unrealistic, tell them from the get-go. That way, they won't be caught off-guard when you share their link building results. 
SEO is long-term, and for good reason. That also means that any poorly executed strategy can have long-term ill effects and can take twice as much work to overcome.

Andy Robson, Agency Director at Squidgy
The Takeaway: Propel Your Clients To Link Building Success
The best link building strategy in the world won't mean much if you don't have a reliable way to track insights and monitor potential opportunities. You don't want anything to slip through the cracks when managing multiple clients with intricate link building campaigns. 
And which agency has time to monitor a million backlinks or track keyword rankings manually? There's no need to, especially if you're serious about scalable link building. 
No more manual link checking or wasting billable time–let AgencyAnalytics do the heavy lifting for you.
Stay one step ahead of the game and easily monitor link building campaigns. Access a range of time-saving SEO features on AgencyAnalytics–sign up for a free 14-day trial today.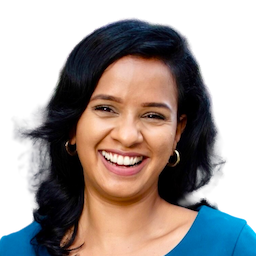 Faryal Khan is an experienced marketer and brand photographer with a passion for content creation. She creates value for brands through storytelling and captivating visuals.
Read more posts by Faryal Khan ›
Try AgencyAnalytics risk-free for 14 days. No credit card required.