Another year, another set of new SEO trends favored by the algorithms. There's no time to waste on outdated tactics, passing trends, and rumors. To ensure your agency is delivering the best possible SEO strategy to clients and planning ahead, here are the Top 10 SEO trends to put on your agency's radar this year.
In this article, we'll cover: 
Why SEO Is Still Important in 2023
Technologies are rapidly changing, impacting digital marketing strategies, SEO, and users' search behaviors. Search engines are keeping up with–and often leading–the changing behaviors driving Search–and algorithm updates are continually changing the rules of the game. 
It's a bit of a chicken-and-egg situation.
But if your agency doesn't keep up with the rapidly-evolving SEO landscape, your clients will be left behind and not know what hit them. 
To stay ahead of the growing competition, you'll need to start thinking outside the box and apply more strategic thinking to better plan your clients' SEO campaigns for the year. 
Starting with a professional SEO proposal template, include these tactics to create a winning SEO proposal and get more SEO clients, and your agency will stand out from the rest as the leading agency for SEO services in your area.  
Today's Clients Expect More From Your Agency's SEO Services
As a recession approaches, many agencies are seeing clients cut back on paid advertising efforts. Google has recently reported that Search ad revenue decreased by 4.25% in 2022; however, some industries are seeing CPC inflation, which we'll touch upon later. 
If your clients are cutting back on ad spend, your agency has no choice but to focus more on organic strategies. 
But keeping up with SEO trends and algorithm updates can feel like you're putting your SEO strategy on an endless refresh. 
Clients expect your agency to: 
Outperform their competitors' pages

Drive quality organic website traffic that translates to a strong ROI. 
Your clients may already know that SEO is a long-term investment that can be slow to pay off–they're still looking for tangible results. And it's up to you to show the value your agency is bringing to their business' online growth and the long-term benefits of SEO. 
Retain clients with clear and easy-to-understand reports, built in minutes. Try this exact SEO Report template in AgencyAnalytics, one of the many pre-built client report templates available. 
Did Last Year's Predictions Hold True?
Last year, we predicted that the Metaverse would push more brands to invest in visual search for SEO. While there seems to be slower Metaverse adoption, there's an increasing demand for visual search. 
After Pinterest launched its "search and see" tool, Google and Microsoft's Bing followed suit with their own visual search tools. 
In fact, visual search is exceedingly important in eCommerce, where most users prefer visual search to the classic typing into a search bar. After all, it's far easier to take a picture of an item that you want to find than it is to try to describe it in a way that the algorithms will understand. In fact:
80% of Pinterest users start with visual search when online shopping

72% of U.S. consumers search for visual content before making a purchase
Of course, the rise of visual search will spill over to how you create a website for clients and optimize them on mobile, so plan ahead. 
The State of AI in Search
Let's now take a look at AI-generated content: last year, we predicted that people would be using more AI writing tools such as Jasper.ai, Copy.ai, and You Write to create content. 
With the recent explosion of OpenAI's ChatGPT for text and Dall-E for images, AI-generated content is now becoming a common thing–so expect to see changing patterns in Search to favor unique and helpful content. 
But AI goes beyond creating content and is increasingly being used to display that content to the end user based on predictive indicators. Let's look at an example of how AI and visual search work together. 
You.com was created to put the user front and center in the search experience. It focuses on displaying search results in a user-centric way. Try searching for a recipe. 
What comes up isn't a list of web pages to click on but the most relevant "featured snippets" of each website on the results page itself. 
AI tools such as these are changing the way we discover new things and search–human behavior is influencing platforms, and vice-versa. 
And there's a ton of AI-generated content out there already–and it's catching fire, with many businesses already using AI-generated content for "non-important content," like eCommerce product descriptions and guest posts.
The debate is still raging regarding the value of AI content, especially as it relates to SEO. Some are wary that an AI tool will never be able to generate the unique, relevant content that a human could produce. Others are embracing it, using the tool to streamline topic generation. 
The Future of Search is AI-powered 
Whether AI is something you agree with or not, AI content generation is quickly becoming standard practice, and it's something your agency should be aware of–especially if your clients' competitors are testing it out.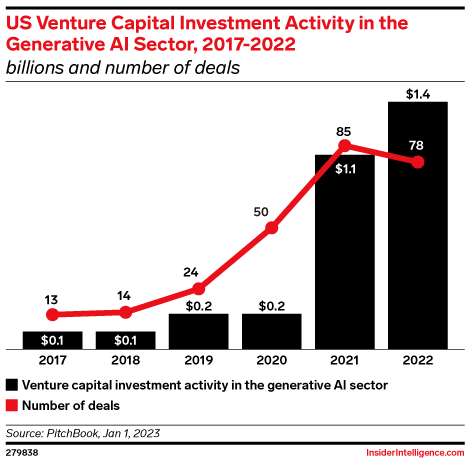 Before, some agencies were using AI to build smaller pieces of content like guest posts and eCommerce product descriptions, but with OpenaAI's ChatGPT recently taking off, it's clear that anyone, SEO specialists or not, can generate larger pieces of content using AI. 
What does this mean for your agency? If AI sticks around for the long run, it becomes even more critical for your agency to showcase its value. Communicate with clients the pros and cons of ChatGPT:
Pros: 
Great for drafts or brainstorming ideas

Can be used to increase customer engagement 

Streamlining and enhancing processes (potentially aftercare services for customers, sales processes, etc.) 
Cons: 
Potential to create inaccurate or biased content

Require a lot of training and fine-tuning and use of well-crafted ChatGPT prompts to reach ideal performance levels 

Because it is still new, there are potential privacy concerns, inputted information could be used for phishing attacks, and AI might have limited or outdated knowledge of events 
Building an AI Content Process Helps Build Topical Authority
If AI is speeding up the process of writing content, it's certainly only doing so about content that's already out there. And oftentimes, AI will spit out two contradicting answers to the same (or similar) question. 
Exhibit A: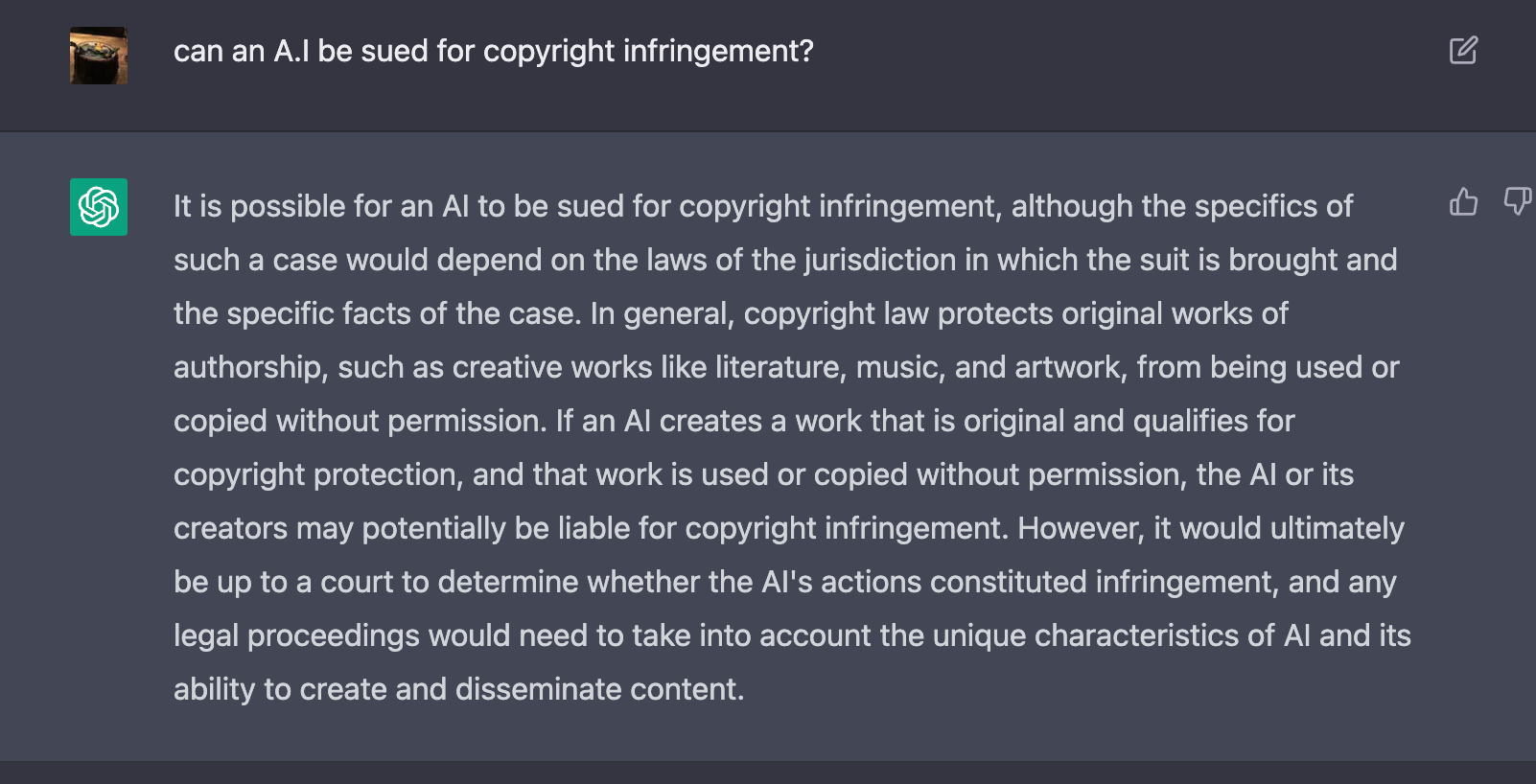 You still need to add the human element of authoritativeness to be able to correct AI when it's wrong and add the expert insights (often in the form of quotes) that AI simply cannot generate for you. 
That's truly how you differentiate your clients from anyone else. 
However, here's how you can effectively use AI to assist in your content creation process: 
1. Create a Topical Roadmap
Help your clients become a topical authority in their niche with a content roadmap. It should clearly outline the types of content needed to achieve this and help Google understand where to direct organic traffic. 
2. Create a Content Outline
Write an outline for each piece of content by Googling your topic keyword. Click on the top result and take note of the H2 headlines to see what questions people are asking–and want to be answered. Your content should cover important topics but still be unique.
3. Use AI to Break Through Writer's Block 
Putting your content structure into the AI software of your choice helps guide it to fill out each section. Although the end result is rarely–if ever–ready to cut and paste into a finished document, it can help spark your creative writing juices and get the words flowing again.
4. Human Revision Process
Be sure to check over the content it generates. AI content tends to make mistakes when it comes to grammar and factual information. Clean up the content by checking for repeated words or incorrect information. 
Topical authority used to be a strategy that marketing agencies were using to help their clients rank higher in the SERPs. However, due to the larger amounts of content that is constantly being put online, some SEO specialists predict that Google will make topical authority a "requirement" to compete on Google. 
AI certainly has many trickle-down effects, impacting the best SEO strategies to follow in 2023. 
Let's dive in. 
SEO Trends To Put Your Agency's Radar in 2023
Here's what's new and expected in the world of SEO in 2023.
1. AI Is Blowing Up–But It Won't Set You Apart from the Competition 
There are even entire websites built on AI content alone, pumping out five articles per day like it's nothing–which is concerning for competition.
While there may have been some fluke successes with websites generating tons of traffic from AI content, it's risky, and their traffic can often die overnight once Google notices.
But with the right topical roadmaps, your agency can utilize–and outsource–some of its content creation to AI. Or at least its ideation–as long as it infuses expertise into it. 
Depth of content really matters. Be sure to have topic and section headings that match user searches and contain keywords. 

- Kristen Ewen, Director of SEO at Property Manager Websites
Whether your agency embraces AI content creation or not, be prepared for its impact on your team. This could come in a variety of forms, including: 
The competition using AI to outpace your team's content marketing plan

Your original insights being repurposed by an AI tool for other content without credit

Clients demanding reduced fees for content creation because of the availability of AI 
2. Countering AI With Google's Additional 'E' 
You already know that Google's EAT (Expertise, Authoritativeness, and Trust) principle should never be overlooked when creating web content. It rewards content that can answer "yes" to questions about the content, such as:
Is it insightful or interesting, providing information beyond the obvious?

Is the site well-trusted or widely recognized as an authority on the topic?

Does it serve the genuine interests of visitors to the site instead of existing just to rank well in search engines?
Now, Google added an additional 'E' to the E-A-T acronym, and it's applied to every single search query in 2023. 
Quality content is now also evaluated based on the content creators' first-hand experience on the topic: aka, their Experience.
Before even creating a new piece of content, I'd say it's important to think about originality. When people are so driven by SEO and only want to write content that they can pack a great number of keywords into, they sometimes forget about the importance of creating content that is original. Think about whether people will actually find value in what you're writing. Will they have heard the same information before, or will what you're writing provide unique value to them? - Jessica Tappana, Founder of Simplified SEO Consulting
However, these signals can be subjective. For example, your dental client may be an expert in root canals and fillings but have no first-hand experience with Invisalign–even though they offer that service in their office. 
So while each type of content requires different levels of E-E-A-T, trust is the most important signal. And it applies to all types of content–from blogs to online stores. 
What does this mean for your agency? 
Various SEO strategies will be necessary to help your clients rank higher, including backlinks from niche experts and authors' expertise. This shows that the price of SEO services is likely to rise as content quality and expertise become increasingly important in 2023. 
Agency Tip: Help your clients build their brand–on and off the internet. Advise them to participate in conferences, webinars, or podcasts whenever possible. This helps you position them as the experts in their niche and helps build their credibility, showcase their services or products, and more. 
3. Optimizing for 'Search What You See'
Visual search is one of the many growing use cases of AI. And with the rise of AI comes more possibilities for recognition technology supported by machine learning. 
Users can now point their phones at real-world objects and texts to find information online. You've seen those apps that diagnose your plants and tell you whether they just need water or identify the names of works of art–and even translate whole sentences from other languages for you. 
People pointing their phones at things means less talking and typing–and will change the world of SEO. 
This makes the use of visuals online not just a superficial brand aesthetic but an actionable tool for improving search results. Your clients can attract higher-quality traffic to their sites by adding compelling illustrations and images.
Optimizing images is often an underutilized practice. Ensure image sizes aren't too large to affect loading speeds and bounce rates. Use relevant keywords when naming each image, keeping in mind that the names are for both search engines and users. And don't forget about alt text or tags that help search engines crawl and rank your client's site easier. 
4. Backlinks for Street Cred
To some extent, backlinks will always be something that we care about because we have to find pages somehow. After all, how else would you find a page on the web without some reference to it?
But with the sudden rise in AI-generated content, your clients' sites will need greater authority to outperform competitor sites. After all, they may produce similar content, but which site has the street cred? That's right, the one with more (and better) backlinks. 
Sure, at some point, the importance of backlinks will drop as search engines get better at figuring out how all this content fits together. And over time, backlinks won't be as big a factor as they are today. It's something that's already changing, so keep an eye out for that in the future. 
Getting backlinks from credible sites and guest posting is often a worthwhile SEO strategy and can help with that E in the E-E-A-T mentioned above. As long as you link out to high-authority sites and clean up your spammy backlinks. 
There are a few methods to implement to get your client's website back on the right track to avoid the time-consuming process of removing spammy links: 
Temporarily remove pages containing bad links (consider starting with the pages that are link-heavy like directories, for example) 

Generate new, healthy links 

Connect Google Search Console
And don't forget about internal linking! Link to pages with a higher traffic priority, and make sure they're relevant. 
Easily monitor your clients' backlink health with a full suite of SEO tools that give you detailed reports in minutes. Try it free for 14 days with AgencyAnalytics. 
5. A Mobile-first Experience for an Ever-connected World
We've said it before, and we'll say it again: you need to optimize for mobile. 
People spend about five hours daily–roughly a third of our waking hours–on their mobile devices, and that's not changing anytime soon. If anything, it's increasing. With greater demand for remote working and studying, people need to be connected to mobile-friendly sites and apps to attend calls, lectures, and documents–even when not on a physical computer.  
Since 2019, Google has opted for mobile-first indexing, where Googlebot primarily crawls and indexes pages with the smartphone agent. The rule of thumb is that if it doesn't look good or load quickly on your phone, it doesn't bode well for your web rankings. 
And agencies need to ensure their clients' mobile sites are optimized to match changes in mobile search behavior: voice search and visual search. 
That means:
Showing rather than telling–this means putting information in a visual way–this might involve a redesign for mobile. 

Updating keywords, titles, and meta descriptions, so they are the ideal lengths–for instance, Title length on mobile is 78 characters (more than on desktop!)  

Optimizing mobile sites to match accessibility standards.

Ensuring quick load times on mobile–especially with all those visuals.

Using the right long-tail keywords to match the searcher's semantics, so your local clients are found even on a Google voice search–which brings us to our next trend: voice search. 
6. Voice is Changing Search Semantics 
From Google to Alexa and Siri, voice assistants have quickly become part of routine daily life: they're in your living room, pocket, and desk. According to Oberlo, 40.2% of the US population uses voice search features, and 71% percent of consumers prefer voice to typing when conducting search queries by voice instead of typing. 
Statista forecasts that the number of digital voice assistants in individual devices will reach8.4 billion units by 2024–a number higher than the world's population. 
And DBS research shows that "Roughly 75% of voice search results will rank in the top 3 positions for a particular question on a desktop search."
What does this mean for SEO? Higher SERP rankings will be determined by how relevant your content is to what users type and how relevant it is to what users say. And search words and phrases are significantly different compared to text search, becoming more conversational. 
What looks like "easy vegetarian recipes" on screen could be: "Hey Google, what can I make for dinner today that is easy and vegetarian?" This means that your clients' online content needs to be optimized for semantics, context, and conversations.
Agency Tip: Be succinct as possible in your client's answers. Google wants its users to find answers as quickly as possible. Focus on delivering concise answers with keywords or briefly highlighting top brand names and expanding later in the content. 
7. The Road to SEO Is Paved With Good Intentions
The growth of visual and voice search is changing our semantics for finding information. And search engines have significantly evolved to sift through the data and consider the 'Why' behind content. Aka, the search intent. 
You already know that search intent is key for your clients' keyword strategy to create content that actually targets the right people and converts. Agencies need to bucket the types of keywords into unique strategies by considering the four types of intent:
Informational

Navigational

Transactional 

Commercial
Intent Type

Description

Qualifiers

Examples

Strategy 

Informational Intent

Users who are looking for helpful information but are not currently in the market to purchase a particular good or service. 

"What is"

"How to"

"Best way"

Recipes, home decor tips, or even advice on SEO. 

Provide relevant advice to help solve these users' basic problems will make it far more likely that they will turn to you when they need to solve their more advanced problems. 

Navigational Intent

Users who want to visit a particular brand or website and just aren't sure what the URL (or address) is for that business.

"Website" or "Online", location-based keywords, top-level domains (.com, .ca, etc.)

Searching for unique and distinct company names. 

Make sure that they find your client's site and not your competition. "Joe's Plumbing" or "Deluxe Dental" could send the user down a rabbit hole of similarly named businesses. 

Transactional Intent

A user is actively searching for a product or service offered by your client–This is the gold mine for eCommerce sites, as these are the users looking to solve a particular problem by purchasing a product or service. 

"Order", "Buy", "Coupon". 

Searching for something by name. 

Make sure that your client is included within that consideration set. 

Commercial Intent 

These users will likely purchase in the near future but are in the early research and consideration phase. 

"Best", "Affordable, or "Near me" 

Browsing a particular item from various brands to compare prices and ratings. 

Make sure that your client is included within that consideration set with enough content using those keywords. 
This changes your clients' current keyword strategy to include more long-tail and context-rich keywords.
Although it's important to keep these keyword variations in mind, one thing that hasn't changed in 2023 is the need to write for the end user. 
It needs to feel natural, like you're explaining to a friend or family member, but it also needs to have keywords woven throughout it. 

- Rachel Jackson, Lead SEO Specialist at Wit Digital
Creating up-to-date content and staying true to the ultimate guideline–writing for people, not for search engines–is a good way to nail this.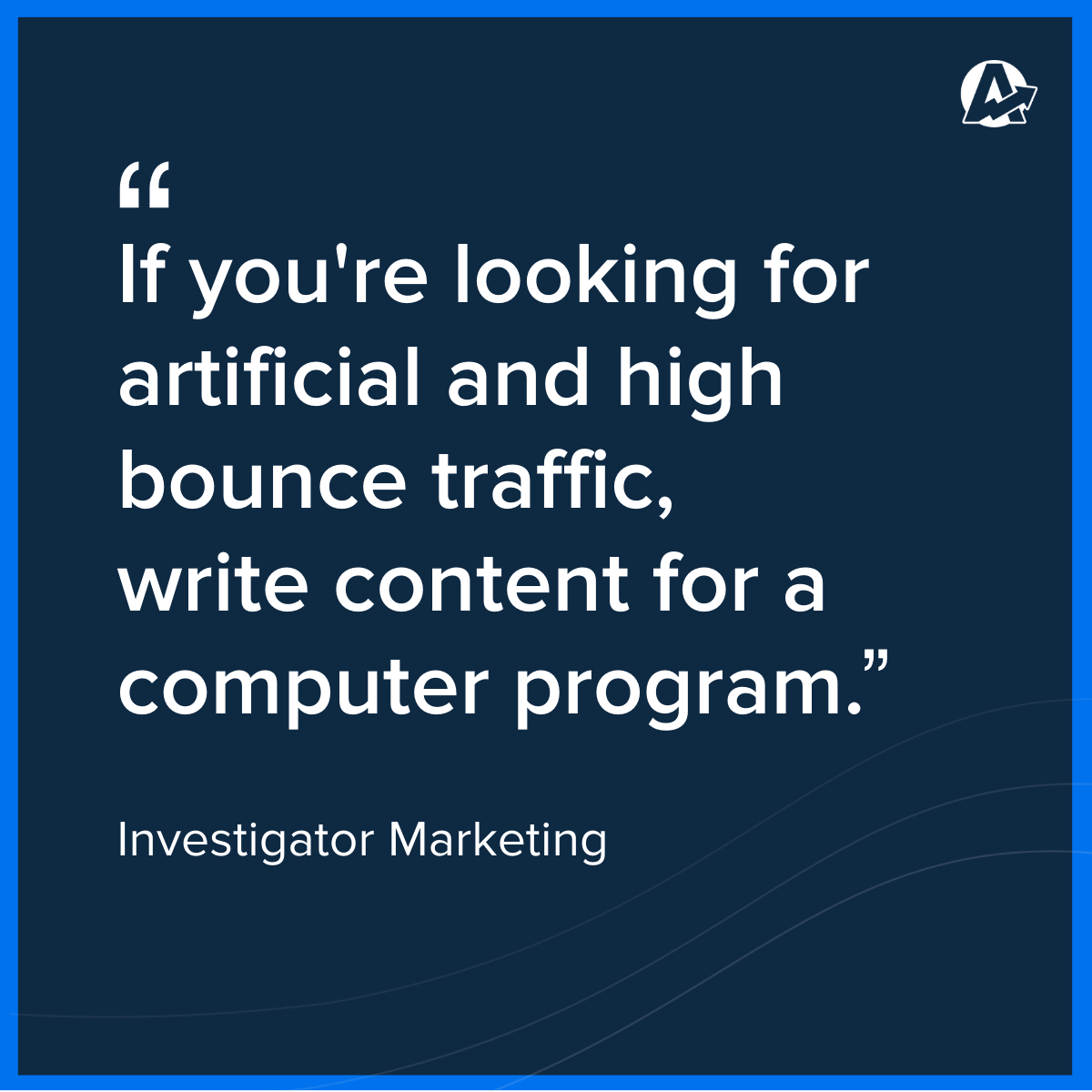 8. Blending Web Content With Social Content
The lines continue to blur between social and search. For example, YouTube, often considered a social video platform, is also the second-largest search engine in the world. Similarly, Pinterest, which is seen as a visual idea board, also acts like an image-based search engine as people can–and do–look for ideas that can inspire them in all aspects of their life. 
Complementing your clients' website content via social media is a great way to use keywords and visuals optimally. By using high-quality images on social media platforms, your clients will benefit from visual search results, and using SEO-keyword-aligned hashtags on social media will further boost their organic search results. 
Although claims that social media content directly boosts SEO remain unverified, there is increasing evidence pointing towards a correlation between the two. Having a strong social media presence will ensure better inbound links for your clients and using retargeting features will help them guide customers through the sales funnel. 
And as social search grows, your clients can use it to leverage the power of brand loyalty, social proof, and the growing social commerce market. Social media certainly has many applications for increasing brand awareness, and as such, authority. 
9. Optimizing for Google's Featured Snippets
"One of the best ways to get your name out there is to get yourself a Featured Snippet for a popular search term," says Rachel Jackson, Lead SEO Specialist at Wit Digital. "A Featured Snippet or Rich Result can get thousands upon thousands of eyes on your content!"
Cracking the code of the search engine results page has become more user-centric than ever. 
Don't go chasing waterfalls; it can be difficult to obtain them, and if you solely write content around JUST trying to appease Google, you'll be less likely to hold onto that Featured Snippet for long. It's best to write for the topic and THEN optimize it for a Featured Snippet, rather than trying to get a Featured Snippet for a specific phrase.

- Rachel Jackson, Lead SEO Specialist at Wit Digital
The faster and easier it is for users to find what they are looking for, the better your chances are of making it to the top of the SERPs. 
On average, featured snippets get 35.1% of the total click share, making Featured snippets a clear win for SEO. They are the listed items you see describing a page–and come before a link to a page and not after, as with the standard format. 
It's in your client's best interest to have their websites optimized to gain valuable real-estate on the SERPs. Not only does it answer users' questions as succinctly as possible, it makes the page look like a thought leader in the field and as such, gives authority to your client's brand. 
Agency Tip: Implement strategies that include schema markup on a client's FAQ page, for example. After all, the faster and easier it is for users to find what they're looking for, the better your client's chances are of making it to the top of the SERPs. 
Here are five tips from Kristen Ewen, Director of SEO at Property Manager Websites:
1. Build schema in focusing on the 'How To', FAQs, and other answers. 

2. Look at the people also asked questions and results to make sure that your content depth is full and complete. 

3. Be localized if possible. 

4. Make sure content flows correctly through a topic and is easy to consume. Users scan more than they read but google also needs enough meat in the content to make it relevant for the keywords and topic. 

5. Focus on the user first and search engines second.
10. CPC Inflation in Certain Industries Puts More Pressure on SEO
Some industries are seeing CPC inflation–especially in industries that are now back in demand after a pandemic slowdown.
To make up for this, a lot of companies are being forced to dial up their SEO strategy and fill the gap. So while comparing PPC and SEO is a bit like comparing apples and oranges, there are many synergies between the two that agencies can tap into, such as:
High-value but expensive keywords can be approached through an SEO lens

Localized SEO can help get your agency's clients in front of users searching for competitive keywords where larger and national players own the PPC landscape

Search ad text performance can help inform metadata to improve CTRs

Having both an organic and paid result on the same SERP not only doubles your client's real estate on that page but helps reinforce a sense of credibility behind your client's brand
Outdated SEO Practices To Leave Behind
Now that we've looked at the trends to watch for, here's what to leave behind. 
If you haven't already, toss out tactics such as:
❌Writing solely for SEO and keyword stuffing. Take a leaf out of the search engines' book and put users first.
❌Relying solely on backlinks and buying links, for that matter. Remember that relevant content will be more of a decisive factor in rankings.
❌Using keyword-stuffed domain names and buying exact-match domain names. Google declared that simply having a target keyword in your domain name won't bring you SEO wins, so feel free to drop this tactic. 
❌Foregoing internal links. Some are afraid that Google might punish pages with too many internal links, but don't fret, this is a practice that is still worth doing.
❌Creating long content just to beat competitors. Adding fluff to a page just to increase the word count will not have a long-term benefit as your bounce rate will offset the word count very quickly. Come back to the evergreen rule of putting users first and always catering to user search intent. 
❌Giving up on Core Web Vitals. It's not heavily weighted just yet, but it's always prudent to keep the three principles of visual stability, loading performance, and interactivity on your radar. Especially watch out for slow load times when creating content-rich websites with high-quality visuals.
Broken or missing internal links or lack of a plan for sharing are some pretty standard issues across all industries. Everything should always be tested, shared and tracked for traffic, backlinks, social stats and lead conversions. 

- Kristen Ewen, Director of SEO at Property Manager Websites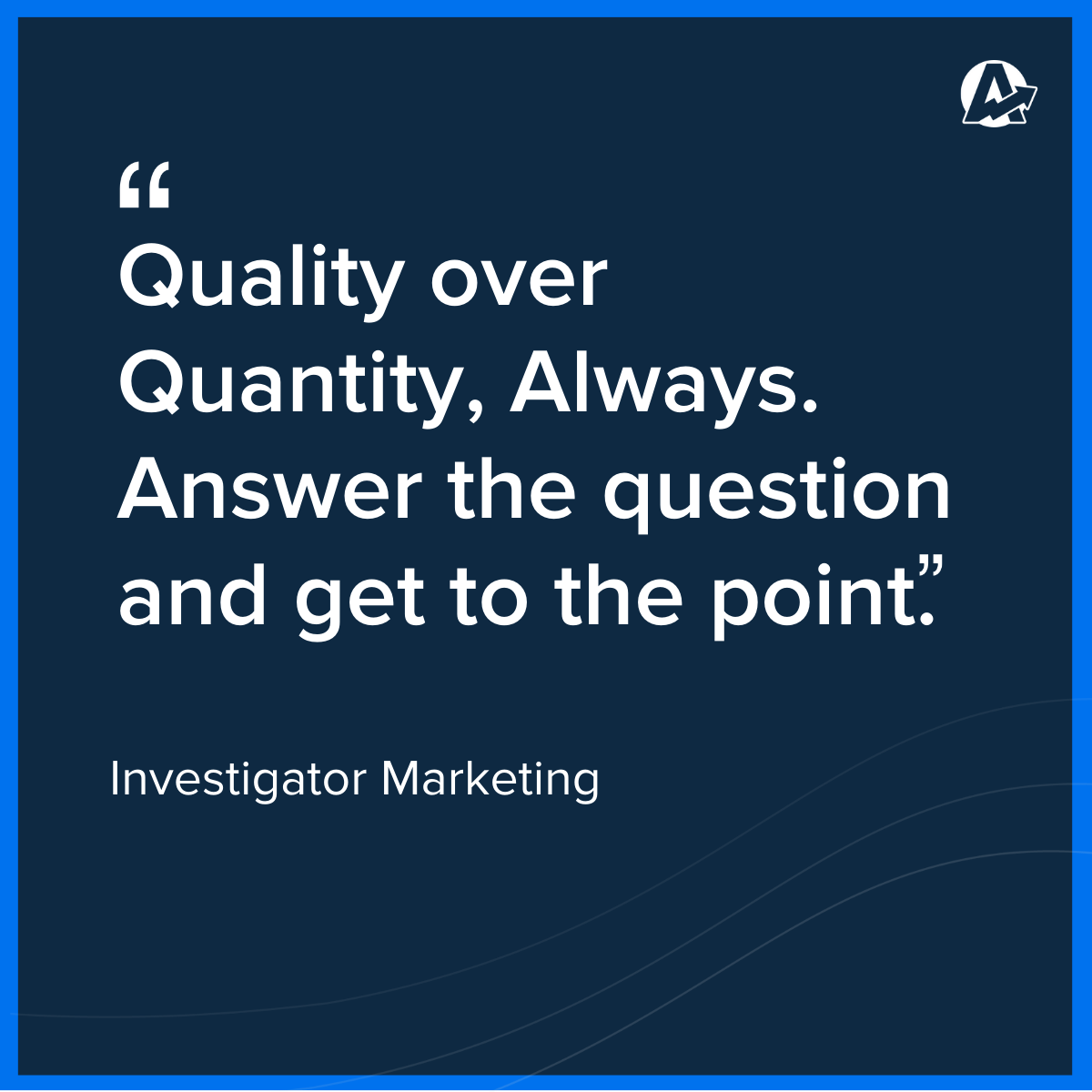 Preparing for the Great Tech Revolution 
At the end of the day, AI is not capable of many skills or tasks that human beings perform. However, it's an opportunity for your agency to test it out and show your client how your agency is taking it to the next level for them. Saving them costs and making processes more efficient is a win-win for everyone.
Despite their growing prevalence, quality over quantity will help marketing agencies compete with AI-powered rivals. Although AI and technological advances will dramatically transform content creation and writing for different media, there is no technology (as of yet) that can beat quality content fueled by human creativity. 
If you can offer your clients an innovative content strategy in tune with current trends and one that resonates with people in a changing world, you are still the real MVP!
The future of search in an AI-powered world is constantly evolving. What do you think? Tweet us your thoughts on the future of search and SEO analytics @AgencyAnalytics.
---
Marketing agencies need to stay tuned and advise clients on the best course of action. Tracking key SEO metrics in live dashboards like this one help you make data-backed decisions and tweak your SEO strategies:
Give your clients a bird's eye view of their marketing activities while promoting transparency and trust with your agency. Start your free 14-day trial today. 
Written by
Melody Sinclair-Brooks
Melody Sinclair-Brooks brings nearly a decade of experience in marketing in the tech industry. Specializing in B2B messaging for startups and SaaS, she crafts campaigns that cut through the noise, leveraging customer insights and multichannel strategies for tangible growth.
Read more posts by Melody Sinclair-Brooks ›
Try AgencyAnalytics risk-free for 14 days. No credit card required.