Campaign Language Settings
Choose a different language for each campaign and personalize your agency services. Simplify communication and break down language barriers.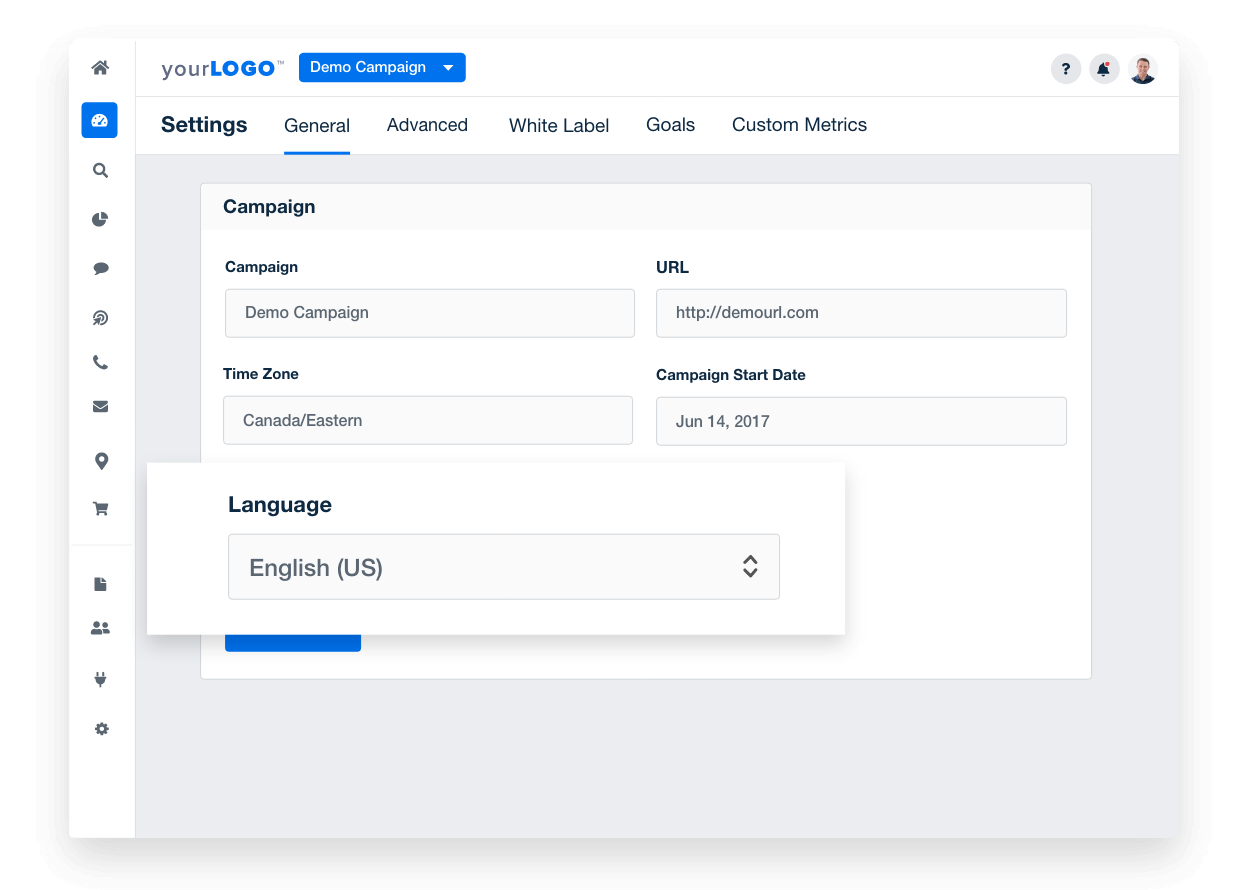 7 Languages
Choose from English, Danish, Dutch, French, German, Spanish, and Swedish
Personalized Campaigns
Set your chosen language for each of your clients at the campaign-level
Custom Dashboards
Create client-facing dashboards with 24/7 access
In-app Chat
Integrate with your favorite messaging tools to chat in-app with your clients
Set Languages At the Campaign Level
Customize Your Campaign Language
Override your account-wide language settings and change the language at the individual campaign level. Personalize your client services in multiple languages to make it easier for agency staff & clients to understand the data. Available on the Agency and Enterprise plans, these settings apply to everything inside the campaign and to all users who view the campaign, its dashboards, and its reports.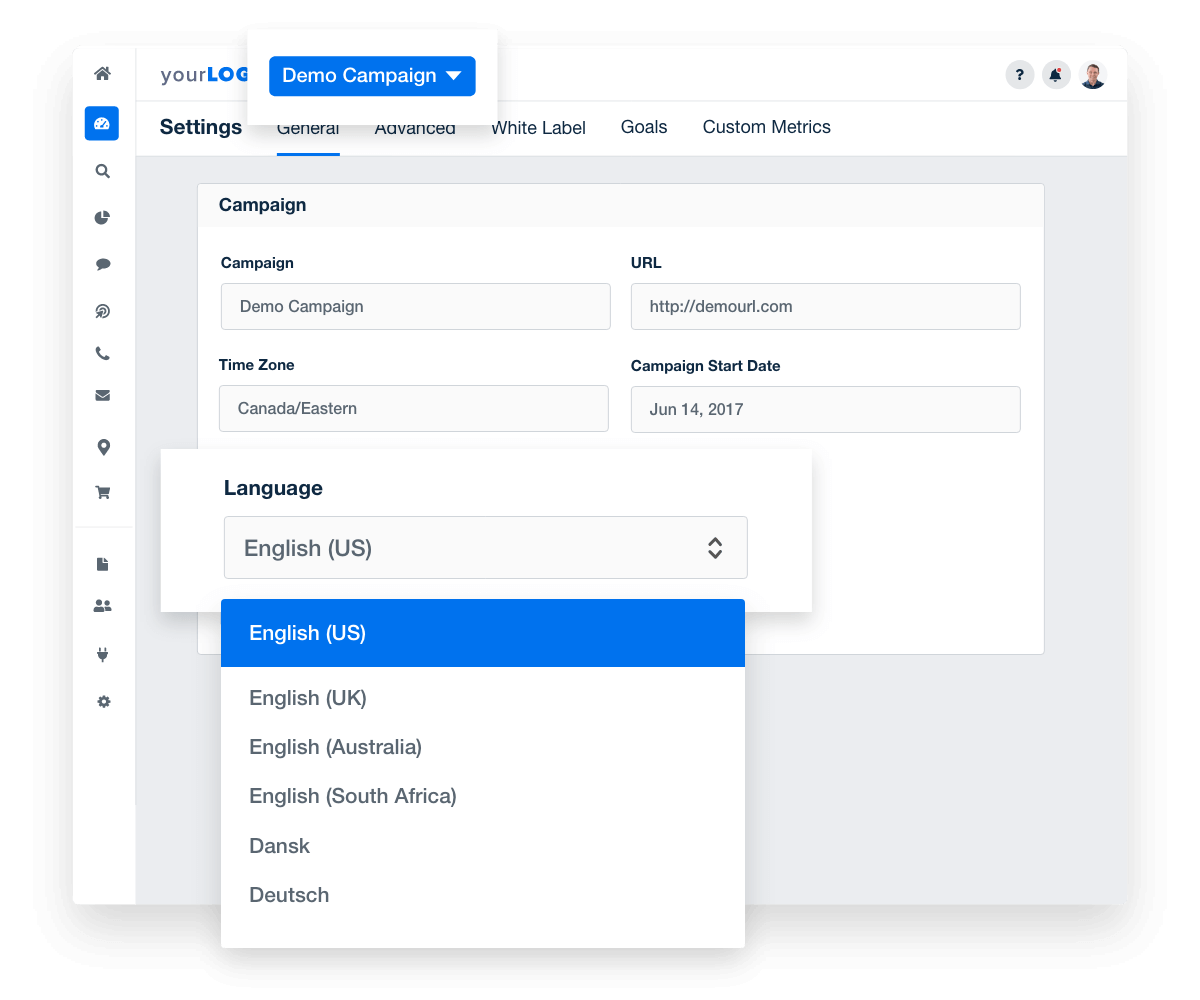 Personalized & Scalable Client Services
Provide a truly customized experience. Combine the language feature with other customization features such as custom metrics or annotations and goals to improve client communication and retention.
100% White Label Reporting
Create white label analytics dashboards and custom reports in minutes that are fully customized to your clients' unique needs. Set it up once, and watch as you scale your agency's services.
Try AgencyAnalytics risk-free for 14 days. No credit card required.