You asked and we delivered. We've just rolled out what might be the biggest update to our platform in years: An all new, 100% redesigned client marketing dashboard.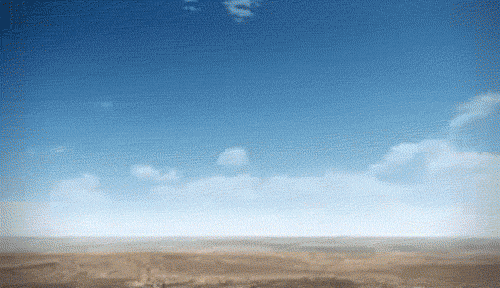 Here's a sample screenshot: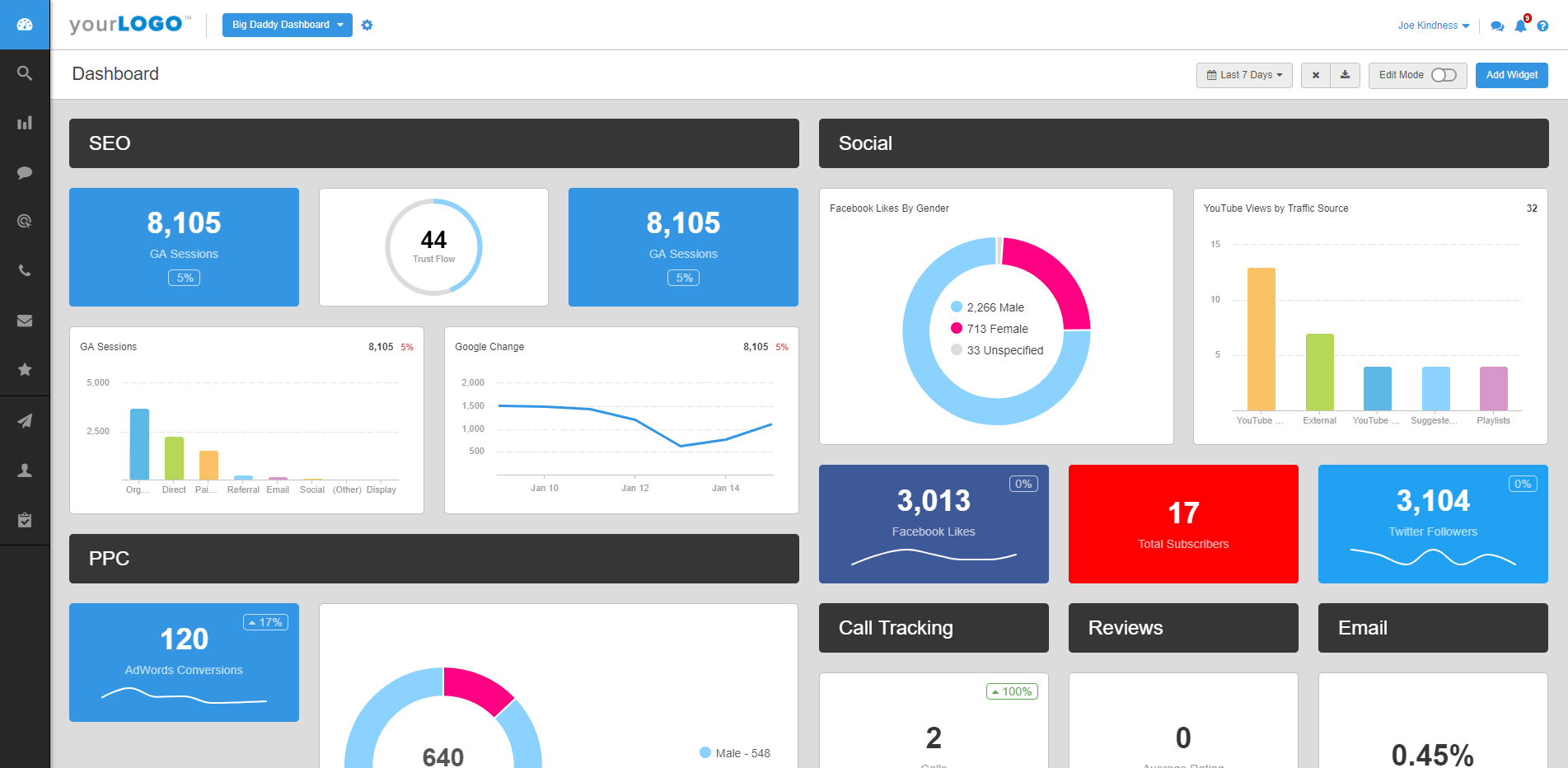 Remember the old client dashboards?
Yep. Not even in the same league.
And if that's not enough, we're also releasing a new "Feature Suggestions Portal" today. We base 100% of our decisions about new features to add on customer feedback. And we want to hear even MORE input from you guys.
So let's talk more about the new client marketing dashboard. First, check out this video for a fun demo and walk through of the new feature:
So most of your customers are busy entrepreneurs and small business owners, right? And when they need live, up to the minute data for a business report or investor pitch, they need it now. But sometimes "Now" means 3am, and if you're like most agencies, you just don't have the staff available to be on call for those requests 24/7.
And then what's the right amount of data to show to each customer? Some customers might be tech savvy marketing wizards who need access to every available data point in order to run their business effectively. Meanwhile, other customers might be small business owners – a neighborhood florist, an auto mechanic, or a "mom & pop" deli for example. And too much data access for these customers can lead to information overload, misunderstandings, and endless emails with questions about metrics that don't really impact their bottom line.
This is where our updated client marketing dashboards come in.
Choose from top marketing dashboards including:
Clients can login to review up to the minute data on their own schedule. And you can set granular permissions, giving each client the exact amount of data that's right for them.
Let's take a quick tour:
In a fresh dashboard, click "Setup Dashboard" to get started.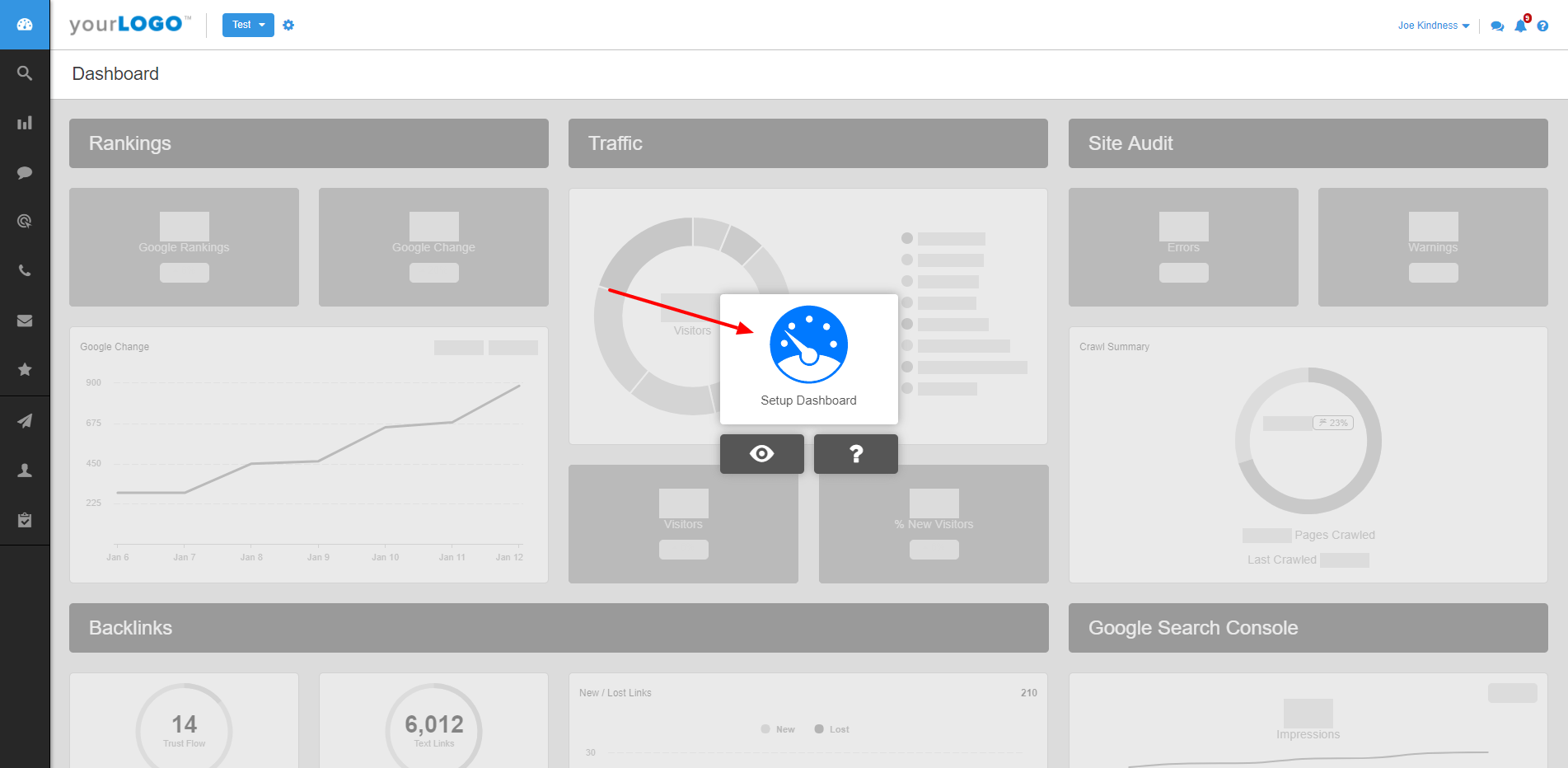 You can choose to clone an existing dashboard, apply a dashboard template, or start from scratch.
Just as in the old client dashboards, the entire layout is based around the concept of Widgets. To start adding widgets, either click that "Blank Dashboard" option that we just talked about above, or click the "Add Widgets" button.
There are now over 400 available widgets, spanning 60+ integrations. First choose the integration and sub-module for which you'd like to add a widget... then select the widget type... and finally select the exact widget metric.
Available widget styles include:
Stat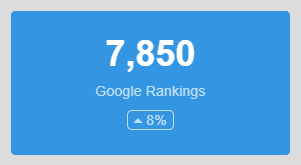 Sparkline Chart
Line Chart
Stacked Column Chart

Bar Chart

Gauge Chart
Pie Chart
Horizontal Bar Chart
Table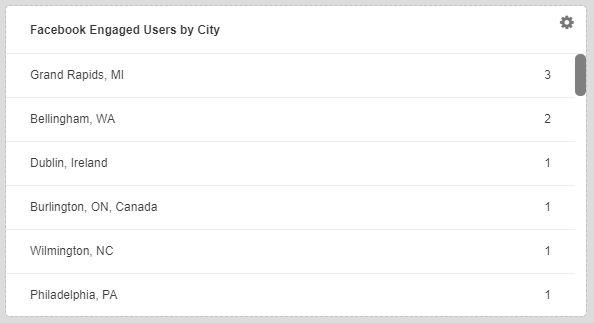 In addition, you also now have the ability to add title headers to help you keep your client dashboards tidy and well-organized.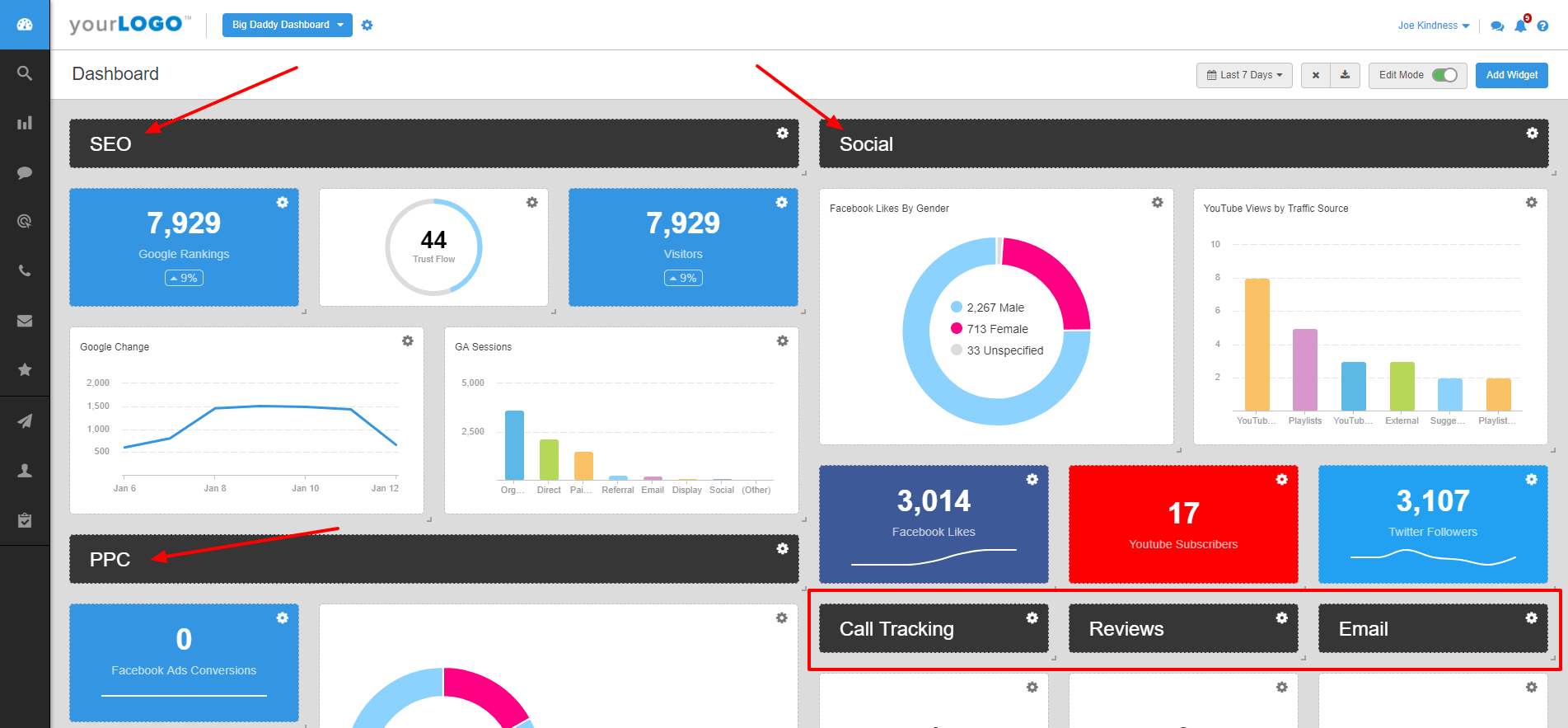 Widgets are also highly customizable!
Just unlock the dashboard for editing, then click the "gear" icon on any widget to access the available options. You can apply filters, modify the widget title, change the theme, and adjust the color.
Drag and drop widgets to adjust their location.
The possibilities are endless! Craft cross channel client dashboards that showcase crucial metrics across multiple marketing channels... Put together marketing dashboards on a particular theme, such as Site Traffic... Or assemble a dashboard that highlights a particular integration.
So what are you waiting for? Click here to login to your AgencyAnalytics account and start configuring those all new client marketing dashboards!
Additional Resources:
Training articles on the New Client Dashboards
How to Create Client Dashboard Templates
How to Clone a Client Dashboard
As always, if you have any questions, concerns, or feedback, don't hesitate to reach out to our support team.
Don't have an account yet? Click here to start your free trial (no credit card required).
Trever Clark is a Digital and Social Media Strategist. Passionate about: SaaS onboarding, customer success, and home-distilling artisanal whiskies like a true Grand Rapids hipster.
Read more posts by Trever Clark ›
Try AgencyAnalytics risk-free for 14 days. No credit card required.