Customers on our Agency plan and higher have the ability to create as many custom dashboards as they need, in any campaign.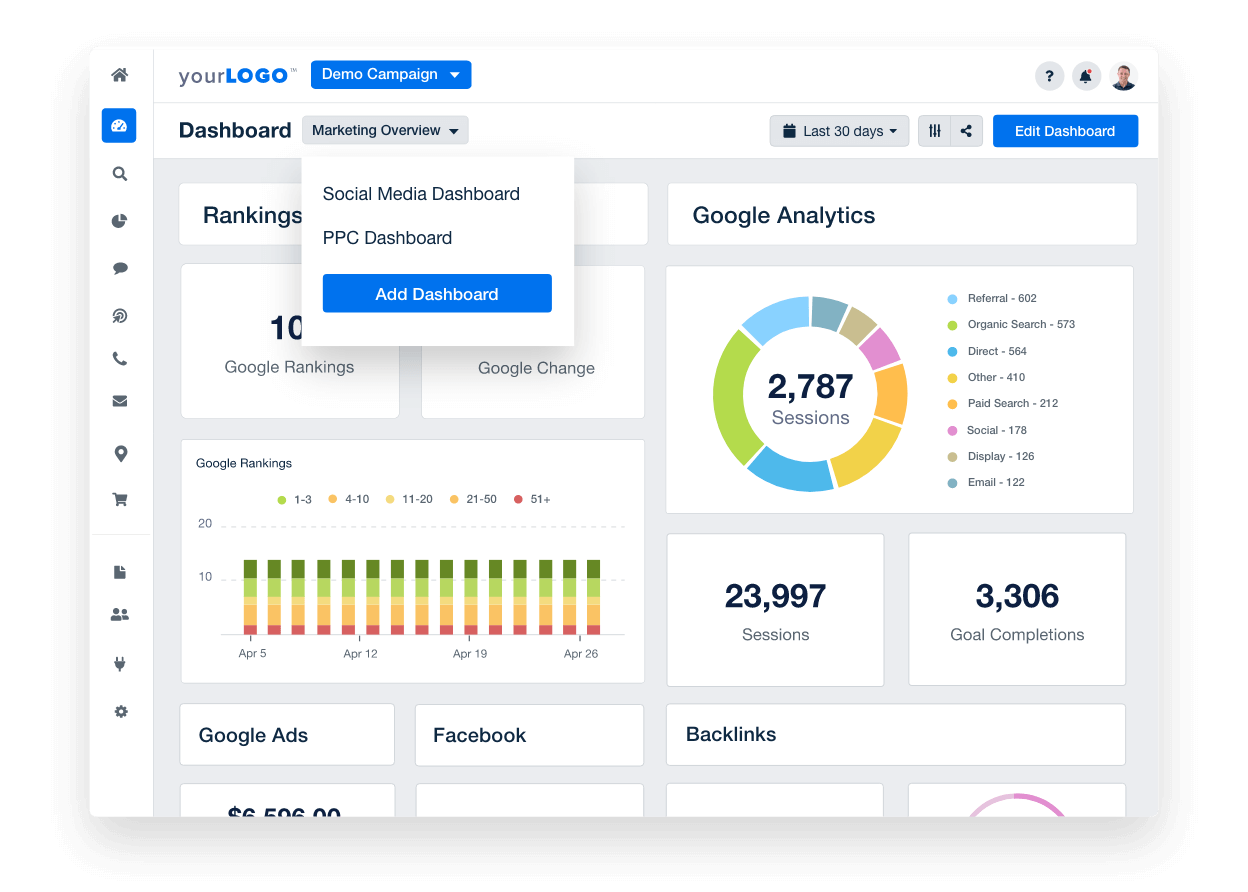 Streamline Your Marketing Agency
Add Multiple Custom Dashboards
By adding multiple custom dashboards you get access to an endless combination of setups depending on your agency's needs. A few use cases include creating a "highlights" dashboard to track your must-see daily metrics, building a custom social media dashboard for your social efforts, or creating a "current PPC work" dashboard for your ads that are live.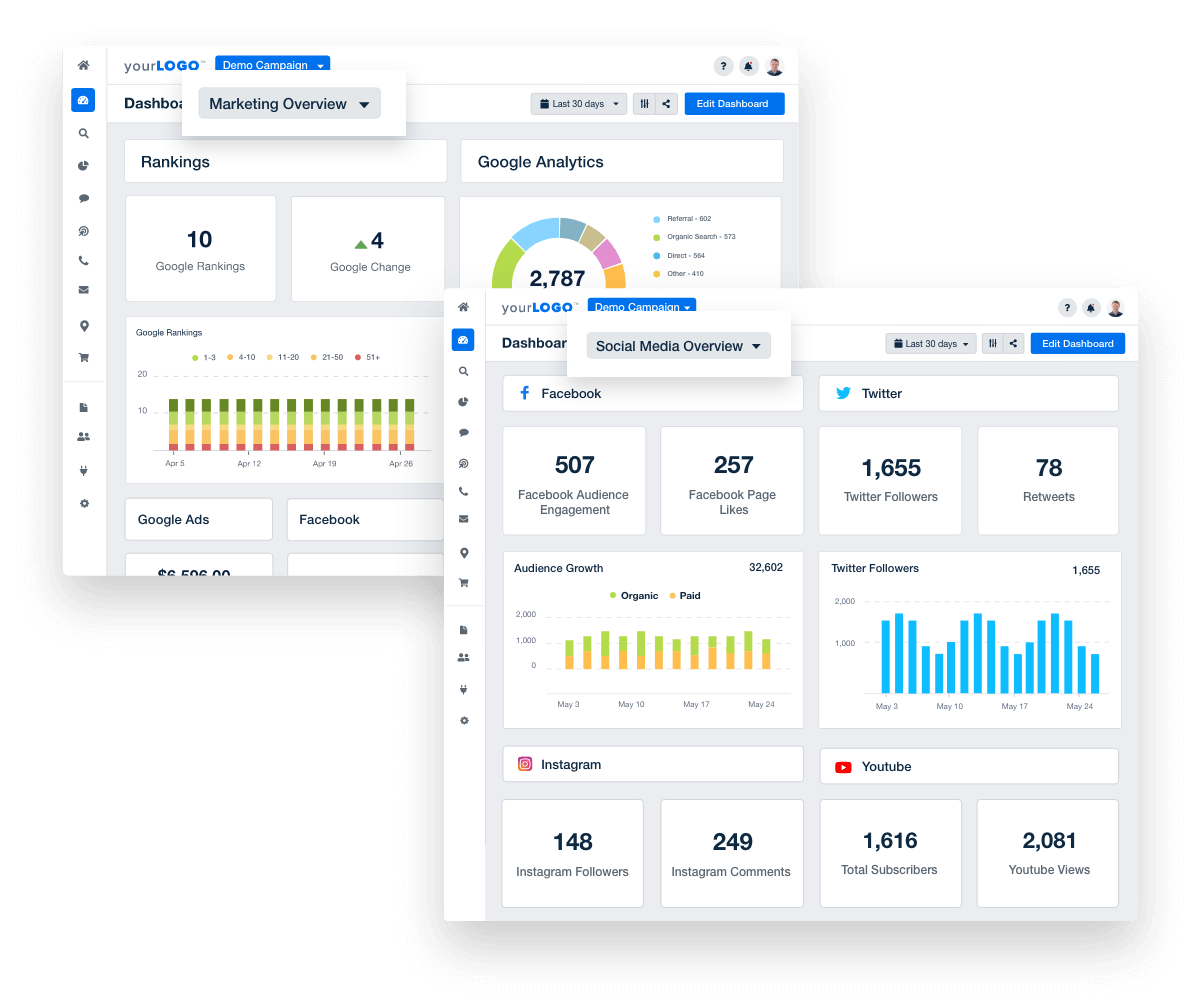 Fully Customizable Dashboards & Reports
Custom Dashboards Are Just the Beginning
Multiple custom dashboards are just the beginning of what you can do with our fully customizable, automated reporting platform. Create custom metrics, add personalized comments, change languages at the campaign level—AgencyAnalytics is designed to give you everything you need to call the platform your own.
Try AgencyAnalytics risk-free for 14 days. No credit card required.