AgencyAnalytics Introduces Yelp Ads Integration to Drive More Local Business Leads & Revenue
AgencyAnalytics, the automated client reporting platform for marketing agencies, has teamed up with Yelp, the premier place to advertise local businesses, in order to deliver an in-depth analysis of your client's advertising campaigns. Along with our existing Yelp Ads integration, the partnership will include collaborative content, webinars, and resources to educate users on how to get the most from their Yelp Ads.
AgencyAnalytics & Yelp Ads Integration
Yelp is an advertising platform designed to connect people with great local businesses. Since Yelp Ads are geo-targeted, it makes them ideal for local businesses who want to connect with purchase-ready customers at scale.
AgencyAnalytics and Yelp Ads partnership allows for a seamless data-based reporting integration. Yelp Ads' campaign data flows into AgencyAnalytics' powerful reporting engine, where you can instantly customize the data and reformat it into intuitive graphs. 
The visual dashboard exposes key advertising metrics so agency clients don't feel lost in the data. Track clients' campaign metrics with automated reporting or with self-directed client logins. Add your brand and key metrics you wish to present. This integration empowers agencies to deliver data-driven transparency and high ROI by tying together the client's marketing data to analyze ad spend, results, and individual campaign revenue in easy-to-understand dashboards and reports.
AgencyAnalytics & Yelp Partnership Details
Both AgencyAnalytics and Yelp, via the Yelp Advertising Partner Program, aim to provide agencies with more ways to help their clients acquire local customers and drive revenue. Just as AgencyAnalytics' mission is to scale agencies through automated reporting, the Yelp Advertising Partner Program seeks to do the same with its clients by providing dedicated, agency-specific support and expertise on Yelp Ads that provide results. AgencyAnalytics and Yelp will be collaborating and providing educational content in the form of blogs and webinars in the coming months, with a shared goal to provide users with all the information and resources they need to get the most of both platforms—both individually and collectively.
About Yelp Ads
Yelp connects people with great local businesses. With unmatched local business information, photos and review content, Yelp provides a one-stop local platform for consumers to discover, connect, and transact with local businesses of all sizes by making it easy to request a quote, join a waitlist, and make a reservation, appointment, or purchase.
Yelp Ads are designed to connect businesses with high-intent consumers who are ready to spend. Through helping marketers drive more leads to local business, this results in more revenue for clients, and ultimately higher client retention for agencies. Yelp Ads are well suited for local businesses in various industries including restaurants, home services, retail, national and regional brands, and more. In summary, Yelp Ads put businesses in a number of key places on the site, including above organic search results and on competitors' Yelp pages, resulting in more leads and customers for your clients.
Create your 14-Day Trial and get started with our Yelp Ads integration. Terms apply.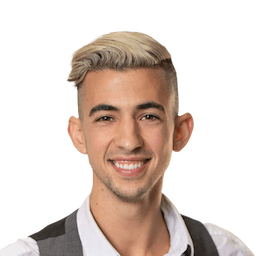 Jordan Snider is a Product Manager with a focus on the partnerships & integration space. Based in Toronto, an agency owner, and big believer in making data-backed product decisions.
Try AgencyAnalytics risk-free for 14 days. No credit card required.