Pop quiz!
Let's say you've been running a well thought out PPC campaign for clients in the past quarter.
You've done an excellent job managing your campaign costs and the client is going to be pleased to see how much traffic you're producing.
Your client is one of the best clinicians in town and all he asks of you is to bring more customers through his door.
And, as I mentioned, you're producing tons of traffic… well, online traffic that is.
As we all know, if you're running a local business, website visitors don't always mean real-world foot traffic. You can count clicks until the cows come home, but it doesn't mean the people behind those clicks are actually getting up off their couches.
Now, for my first question, what are you doing to track your offline conversions?
Google Analytics is probably the best web analytics tool on the market, but it won't necessarily tell you what your target customer does offline (unless you're uploading offline conversions to Google Ads, for example.)
Now, for my second question, what do people do before they go to the doctor's office?
Exactly! They call and schedule an appointment.
For local businesses, appointments are one of the most important marketing metrics to track.
Scheduling an appointment is the last step before the customer shows up and pays for their services.
Getting back to your quarterly meeting with the client, how happy was he when you showed him all those clicks you got?
He may have been mildly impressed, but the conversation always comes back to one critical question.
The client wants to know, 'how many of these people came into my clinic?'
It's estimated that 162 billion calls will be placed from digital ads directly to client businesses.
If you aren't tracking customer calls, then you're not getting a clear picture of your client's sales and marketing funnel.
Whether it's a chiropractor scheduling appointment or a tow-truck company responding to an emergency, inbound calls are crucial to the growth of their business. Yet, far too many digital marketing agencies are overlooking the importance of the phone.
Why You Need Call Tracking
If you're investing in PPC advertising, you want to know what's working! For local businesses, however, conversions occur offline and can be a lot more difficult to track attribution.
That's where call tracking comes in. You can track your offline calls and tie them to your online advertising.
Through call tracking, you can connect the dots between your marketing efforts and your client's appointment calls, quotations, information calls, and service inquiries.
You should be tracking calls in all marketing channels. That goes beyond PPC and includes email marketing, SEO, review sites, and social.
For example, some marketers choose to include their client's phone number in email marketing campaigns, and it's important to know whether that number is getting new leads and conversions.
Tracking the contact numbers on your client's home page and social accounts is just as important.
By identifying the source of these calls, you can better allocate your client's PPC and marketing budget—not only saving your client money, but proving the value of your services.
When your client sees the positive connection between your work and their results, your relationship will continue to prosper.
Call tracking not only helps you determine the source of your client leads, but allows you to filter for quality.
Some marketing activities and PPC channels will always produce higher quality leads than others. By analyzing call times and listening to call recordings, you can see where your client's ideal customers are coming from.
Knowing which metrics to analyze ahead of time will make it easier to attribute conversions to the correct source.
5 Key Call Tracking Metrics to Monitor
One major element that all call tracking solutions share is the ability to analyze various metrics and identify which marketing campaigns are working, and which need further optimization.
Metrics can provide valuable data such as where your leads are coming from, the quality of leads, and which are converting.
Below are the top 5 call tracking metrics we recommend monitoring and reporting to your clients.
1) Source
This one should be a no-brainer. Every decent call tracking service will allow you to segment your calls by source.
Sources will include Facebook, Google, Bing, Direct, Twitter, and so on. Some call tracking tools will even allow you to drill down to the specific keywords used.
By tracking this data, you can get a complete picture of your client's customer journey from start to finish. You'll know which marketing channels lead to more offline phone calls and determine which of your advertising and marketing efforts are most effective. And you can use data visualization best practices to highlight this data in an easy-to-digest manner.
Example of our CallRail Integration
2) Missed vs. Answered
By analyzing missed versus answered calls you can keep your client informed about missed opportunities that can easily be followed up with.
You should calculate an estimated ROI value for each inbound phone call before starting your campaign. The opportunity cost will drive home the importance of minimizing missed calls.
When comparing your client's missed calls with the time and date, you can identify hours that should have phone support and currently don't.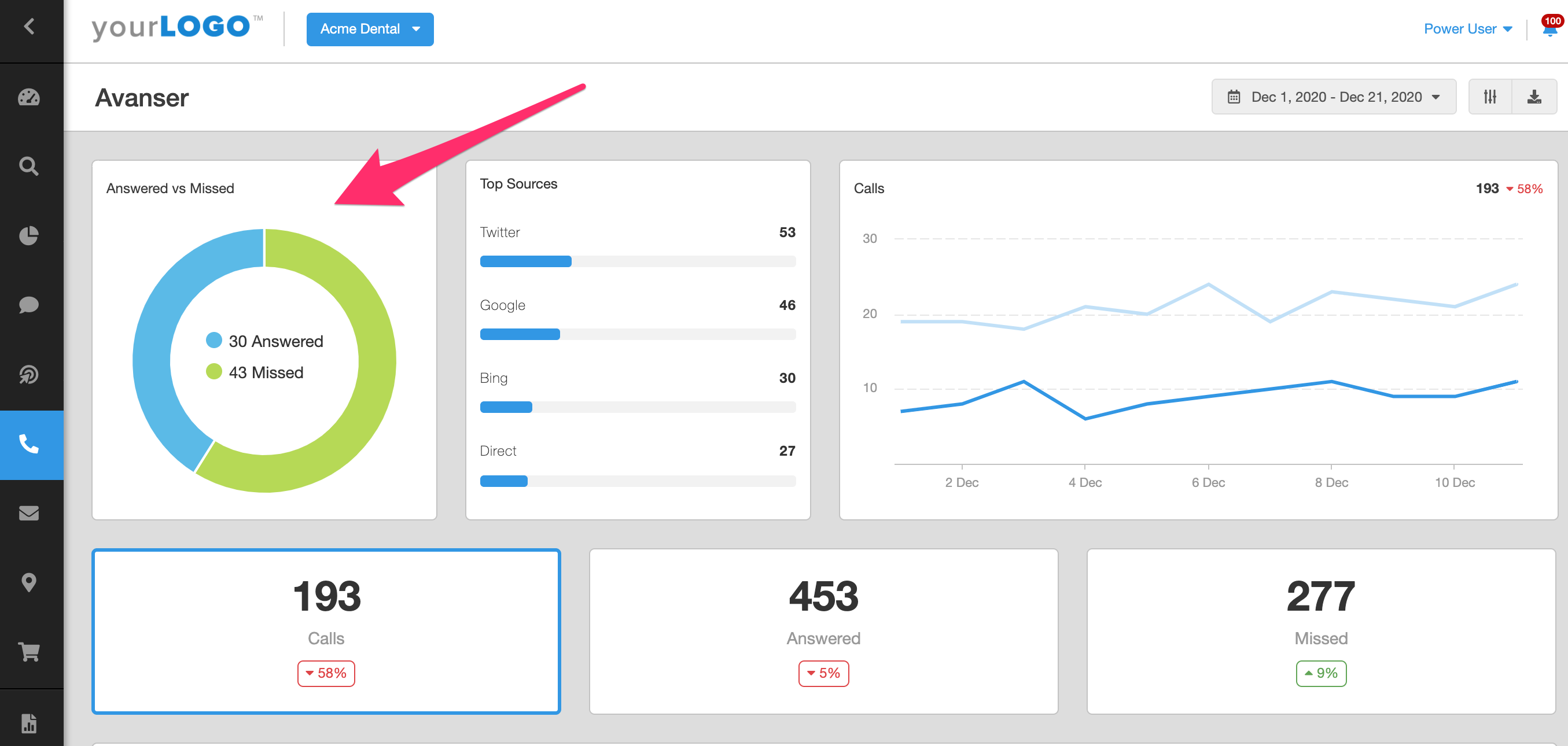 Example of our Avanser Integration
3) Call Time and Date
Reviewing call times and dates will help you identify the times of peak interest in your client's business.
Knowing this will allow you to allocate more ad spend to specific times and days of the week to maximize call volume and minimize cost.
Example of our CallSource Integration
4) Call Duration
Call duration is an excellent metric to gauge customer engagement. If calls are too short, it may indicate that the caller is asking a simple question such as the office hours. Meanwhile, calls that are excessively long may indicate that there's a larger issue and that the staff may require additional training.
If you take the added step of having your staff manually review the calls, you can better assess how long it takes to make an appointment.
Example of our Delacon Integration
5) Call Volume
Total call volume is a simple metric to track, but also incredibly useful. You want to know exactly how many people are calling your client based on your marketing efforts to ensure the volume is producing an adequate level of appointments and ROI for the client.
Example of our Marchex Integration
Choosing a Call Tracking App
Now that you know which metrics to track, it's time to choose the right call tracking app.
If you're already using reporting software such as AgencyAnalytics, you will want to make sure the call tracking app can integrate with it.
This will make it much easier to showcase your results by tying customer calls together with Google Analytics, PPC, SEO, social, and email marketing.
Thus, painting a clear picture of their customer's journey through your marketing strategy.
Here are the call tracking apps that we're currently integrated with:
Reporting Your Call Tracking Results
It's important to include call tracking analytics in digital marketing reports so you and your clients can use that data to make better marketing decisions and grow their business.
You can integrate your call tracking software with AgencyAnalytics by simply navigating to 'Integrations' on the left-hand side and filtering by 'Phone'. From there, you can follow the simple integration steps for each platform:
Once you are set up, your call tracking data will automatically get pulled from the integration and you can then produce fully customizable reports every month.
Your client's dedicated call tracking dashboard allows you to display the most important metrics in a simple, yet aesthetically pleasing interface.
Scroll down the page to see the names, phone numbers, locations, and download links to review your client's calls:
Don't spend time creating reports. AgencyAnalytics is the call tracking for agencies that can automate your reporting. If you're ready to get started reporting on these key call tracking metrics, start your 14-day free trial here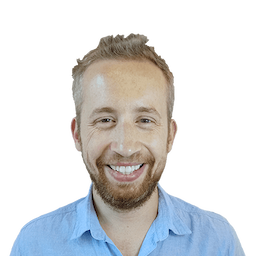 Try AgencyAnalytics risk-free for 14 days. No credit card required.