Does your agency offer content creation services for clients? Almost every type of business needs some kind of writing, and providing that content is a great way to make your agency stand out from the pack.
But actually producing articles and blog posts in-house takes a lot of time and energy. One solution? Outsource your content writing.
There are two main ways you can obtain white label content writing.
The first is to purchase content through a third-party service that finds writers for you. The second is to build and manage your own team of freelance writers. Here's what you should know about each option.
First, let's start with a quick overview of the basics.
What is a white label content writing service?
White label services, such as, content is simply when an agency hires writers or purchases content to resell to clients as their own service.
The content could be blog posts, social media, web copy, lead magents or any other type of content you provide for clients. In this post, we're focusing on blog content. But you aren't limited to reselling blog posts with white labeled content services.
Why Use a Third-Party Writing Service?
There's no shortage of pre-written and custom-written content on the internet. Some agencies create content for other agencies. Other platforms let you create a client account and purchase content that fits your needs. If you need a lot of content written, a monthly service can be a reliable way to ensure you get it.
A monthly content service might be right for your agency if...
You need quick, reliable turnaround.

You prefer to manage your writing projects from a single, streamlined dashboard.

You don't need to maintain a consistent writing voice from one article to the next.

You need an especially large volume of content.

You're looking for a quick, no-fuss way to get started with white label content.
5 of the Best White Label Content Services for Agencies
If a third-party writing service sounds like a good fit for you, here are five platforms you may want to check out.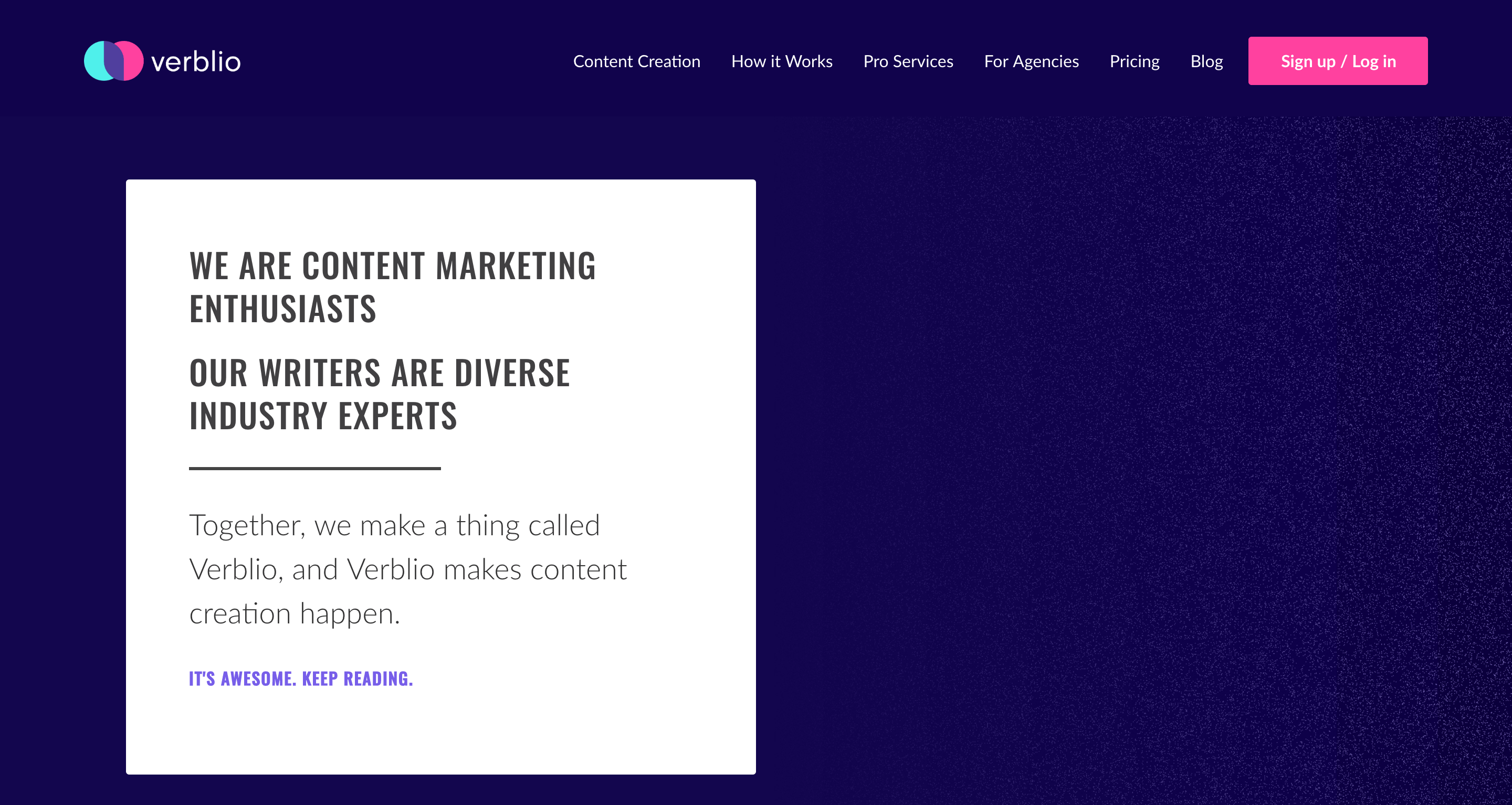 1. Verblio
Verblio is a popular platform of sourcing original content developed by a network of 3,000+ freelancers that allows you to flexibly get various client content needs written through monthly subscriptions without contracts. The platform lets you connect with and designate writers you prefer working with to build your own pool of trusted freelancers, and the ability to review all work and request unlimited revisions before you buy a piece is a base functionality of their offering.
Verblio's agency-focused platform keeps your content organized by client and offers free white-label services to loop your clients in on content co-creation.
2. Constant Content
At Constant Content, you can purchase pre-written articles or order custom content. You can also put together teams of your favorite writers to complete your orders.
Constant Content gives you the option to purchase ready-made content in addition to placing custom orders.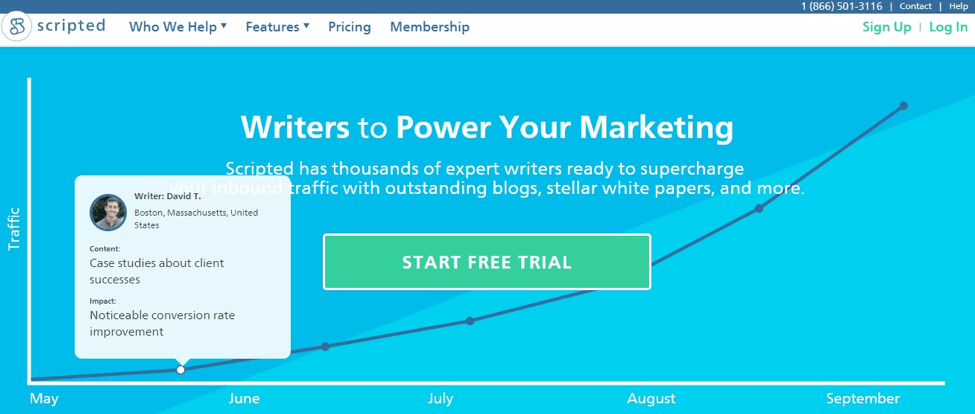 3. Scripted
Scripted reviews your agency's needs and matches you with writers who are a good fit, making it one of the easiest white label content platforms to use. They also let you test-drive the platform free of charge for a month.
Scripted is a high-quality source for white label content.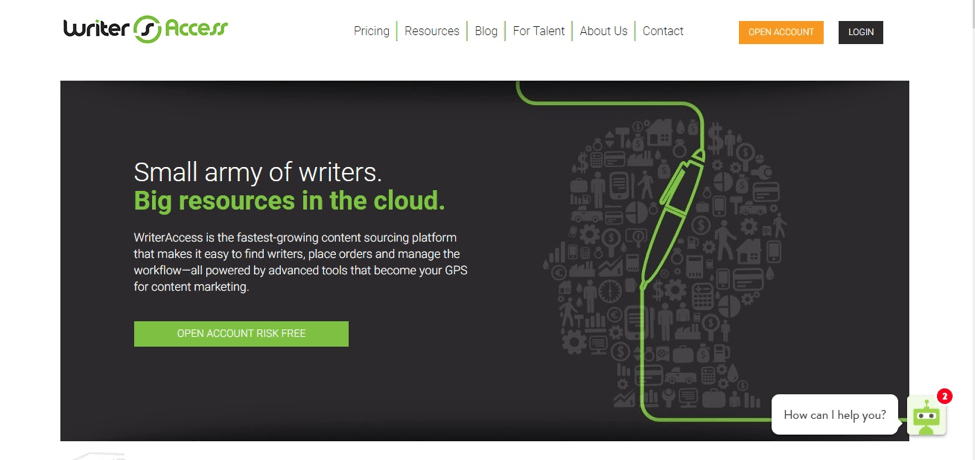 4. WriterAccess
You aren't limited to ordering articles and blog posts on WriterAccess -- their writers can also produce content like technical papers, white papers, and case studies.
WriterAccess gives you the flexibility to order many different types of content.
5. ClearVoice
ClearVoice is designed to help you scale your agency. In addition to articles and blog posts, you can also order more in-depth content like ebooks, case studies, and even infographics.
ClearVoice lets you order and manage all of your white label content in one place.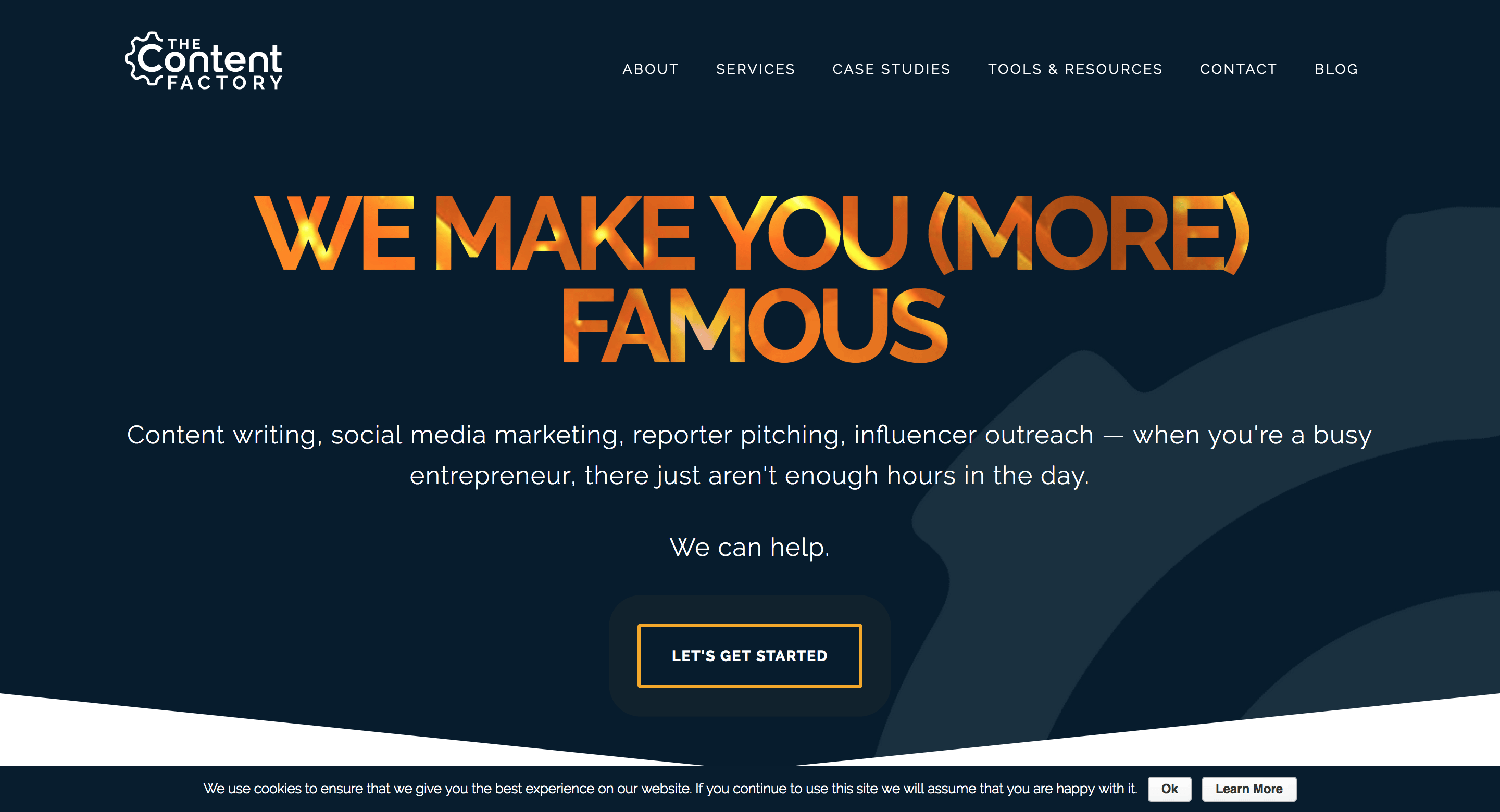 6. The Content Factory
Want more than a monthly writing service? The Content Factory does it all in the content space. They offer online copywriting, SEO, and social media services - all of which you can white label and resell to your own clients.
Their writers have a list of impressive publications on their resumes, so you can rest assured that your content will be great.
The Pros and Cons of Building Your Own Freelance Team
Not a fan of third-party content writing services? If you'd prefer, you can skip the middleman entirely and find your own writers. This option can be more challenging. However, it also offers some unique rewards.
Working with freelancers might be the best option for your agency if...
You want to handpick your writers based on specific criteria, such as education or experience.

You need work that's consistent in writing style and tone.

You need content that is extremely niche or requires specialized expertise.

You have the time and resources to put together your own team.

You want to retain control over how you structure projects and communicate with your team.
5 Places to Find Freelance Content Writers**
If you want to build your own content writing team from scratch, here are five places you can start your search for talent.
1. Problogger
For a fee of $70, you can post an ad on the ProBlogger job board for 30 days.
The Problogger job board is a good place to start your search for freelance writers.
2. Upwork
Upwork is one of the largest and best-known freelance marketplaces on the internet. No matter what kind of work you need done, you'll most likely be able to hire someone to do it here.
Upwork is a large and diverse freelance marketplace.
3. BloggingPro
BloggingPro is a job board very similar to Problogger.
Like Problogger, BloggingPro lets you post job ads that freelancers can answer.
4. Hubstaff Talent
Hubstaff Talentis a freelancer network that is free. Post your job description and find great freelance talent. It's ideal for long-term contractors, while a site like Upwork is best for one-off project.
5. Indeed
Indeed isn't specifically for finding freelancers -- it's a general job board. But if you want to cast a wide net for writers, it's not a bad idea to post a job here.
The Takeaway
Outsourcing content creation can be a smart move for agencies, and there are plenty of ways you can find excellent white-label content that your clients will love. Ultimately, it's up to you whether you'd prefer to use a monthly content writing service or manage a team of writers yourself. Ask yourself how comfortable you feel working with freelancers, what kind of other demands you have on your time, and what type of content you need -- these questions will help you make the right decision for your agency.
Joe started his career as a developer and since has created many internet businesses. He has now moved on to the position of CEO and has enjoyed all the challenges it has brought.
Read more posts by Joe Kindness ›
Try AgencyAnalytics risk-free for 14 days. No credit card required.