Few people turn their passion into a profession. Tim Akers happens to be one of them. 
Akers Digital has been operating since 2016 in a mountain town–Park City, Utah, to be exact–and their team of five works with 50 direct-to-consumer clients in the outdoor and tourism industries. They face challenges that are unique to their small community. 
But Akers found a successful 3-part solution that keeps his agency thriving: strong client communication, prioritizing the agency as a business, and internal collaboration that keep everyone aligned. 
Public Relations vs. Digital Advertising
You wouldn't think that a digital agency would be competing with PR firms, but in a small community, that's just what Akers is up against. 
The small community where Akers Digital is located in presents a unique set of challenges and competition like public relations agencies, for example.
"A lot of people think, 'I have a brand, and I need to get the word out,'" explains Askers. "So they immediately jump to agencies that specialize in public relations." 
He admits that some businesses may do the same with digital advertising and take that route instead, but recognizes they both add different value–depending on the client's budget and marketing goals.
For example, B2B-style companies that work through retailers tend to lean on the PR side and top-of-funnel awareness advertising, in Akers' opinion. 
"They try to balance out their own direct-to-consumer channels, if they even have one, or sometimes with their retail or wholesale channels," says Akers. "So it's an interesting challenge that some business owners have."
But Akers finds the data indispensable when it comes to digital advertising, specifically programmatic advertising.
"There are different data points available that you could connect to," explains Akers. "For example, if you're running ads on Hulu, you know they're targeting people's geo location of a major sporting event right down to the foot." 
Adapt Marketing Channels to Customer Needs 
It was important for Akers to base his agency's niche on a particular industry and not a single type of digital marketing service. And this has helped his agency approach their client's needs holistically. 
"It helps with the advice we can offer in terms of execution strategies, specifically," says Akers. "It gives us the ability to see how each service impacts one another and offer that well-rounded expertise." 
Although their team offers a variety of services, Akers says it's important to do your research when it comes to emerging platforms. 
"I was sitting on a marketing panel a few months ago, and one of the other marketers said every single brand needs to be on TikTok and that it's going to double your brand success," says Akers. "And I don't know about that." 
Akers Digital relies on their survey strategy to determine the best platform their clients' audiences are using. 
"Some people say email marketing is dead," Akers laughs. "And for our clients, it's their highest-grade sales channel. Sure, the strategies could change, but it'll never be dead." 
Although platforms will always be evolving and new ones emerging, it's all about determining what advertising medium will work best for a particular client and how it will get their messaging in front of their audience. 
"I think print can be really valuable, too," says Akers. "Although there were a ton of layoffs in that industry, there are still outdoor publications like Mountain Gazette that can be great for a brand to advertise to a very niche, targeted, engaged, and passionate audience.
Photo: The Mountain Gazette is a large format bi-annual outdoor culture magazine.
At the end of the day, Akers says one form of advertising is not likely to double the business of the clients in his industry. All of the platforms have their place in the marketing world, and it's up to the agency to find the right balance to bring their clients results. 
Believing in the Product Before Marketing It 
Akers was always interested in the athletic industry. Before starting his own digital marketing agency, he was a collegiate coach for swimming teams and clubs across the northeast and opened his own coaching company. He also worked with the athletic department through the admissions department at the St. Lawrence University in Canton, NY. 
Akers' background in collegiate athletics eventually lead him to jobs at outdoor recreation companies–Backcountry and Competitive Cyclist. 
"Once I started working at those companies, I gained an interest in the outdoor marketing niche," Akers shares. "Because after those positions, I started working for marketing agencies in Salt Lake City and worked with a lot of outdoor clients." 
While learning his marketing chops and maintaining an interest in outdoor activities, Akers eventually made the decision to branch out on his own with a specific niche for his marketing agency–focusing solely on the outdoor industry client. 
"I noticed that other agencies, or at least the ones I was working with at the time, always had a variety of clients," Akers explains. "You can learn a lot of lessons by working with a variety of clients, but I ultimately just saw an opportunity in the market to work with the outdoor industry." 
Akers says working with these clients is like a collection of small to medium-sized businesses compared to working with larger billion-dollar companies that have different marketing needs and goals. 
"I just really like working with smaller brands," Akers says. "They tend to move a little bit quicker when it comes time to making business decisions. I have the ability to make a quick phone call to their CEO and ask what they think about an idea." 
Akers says he also loves the personal connection he has with his clients. He not only owns a lot of his client's products but also uses them frequently. 
"They're good products, I believe in them, and I feel that even the general knowledge of the outdoors helps informs the advertising we do for our clients," says Akers.  
And their team goes beyond just product knowledge. 
Pitching Ideas and Creating Cross-promotion Opportunities 
Because of the unique industry Akers and his team work in, it's imperative for them to understand the product their clients are selling in a hyper-specific context. 
"Knowing about the state, in general, is really important, too," says Akers.
For example, Akers recently purchased a small teardrop trailer, and it got him thinking about one of his current clients who manufacture first aid kits.
"I was camping at a national park in southern Utah called Dead Horse Point," Akers shares. "And I started contemplating emergency preparedness." 
He says it's a solid one-hour drive to the nearest small hospital and roughly a 2-hour flight to the nearest large hospital that can handle more serious injuries. Understanding the geographical location of where his client's customers are enjoying outdoor activities helps him make informed recommendations and come up with better strategies for marketing campaigns.
"When you see yourself as a potential customer, you can say things like, 'Okay, I get it. This is why I need this product,'" says Akers. 
And his idea paid off. 
"The client started making these car kits that are essentially a few different products bundled together as a vehicle travel-related safety kit. And they became their better sellers during this Black Friday period." 
Photo: An example of the safety kit campaign Akers Digital ran for their client Uncharted.
Akers says some of his best ideas come from outside of his work environment. 
"Whether I'm camping, hiking, skiing, or something else, when you step away from work, sometimes that's where the best work ideas happen," Akers smiles. 
Before approaching a client with an idea, Akers recommends: 
1. Doing Your Research 
"It needs to be really well hashed out and have research behind it otherwise, it wouldn't go over very well with the client." 
2. Understanding the Target Audience 
"Take yourself out of the equation. Although you might personally use this product, you should consider who else would be using it and the size of the audience." 
3. Identifying Any Competitors 
"Ask yourself if there are any other competitors in this space and if it makes sense to move forward with the idea or not." 
Akers has also had the unique opportunity to cross-promote some of his client's products. For example, if he works with a ski brand, a ski apparel brand, and a hat company, the chance to make suggestions for a cross-promotional item is difficult to ignore. 
"We're not always able to do it, but when we can start piecing together different elements from each client's business, it's really cool," Akers smiles. "And it would be a lot harder to do if I had brands that only sold skis because they're actually direct competitors." 
Matching Varying Marketing Budgets to Strategy 
The outdoor industry clients that Akers Digital mostly works with are small to medium-sized businesses that serve customers with different seasonal interests. 
"If we focused exclusively on skiing clients, our summers would be pretty quiet," Akers laughs.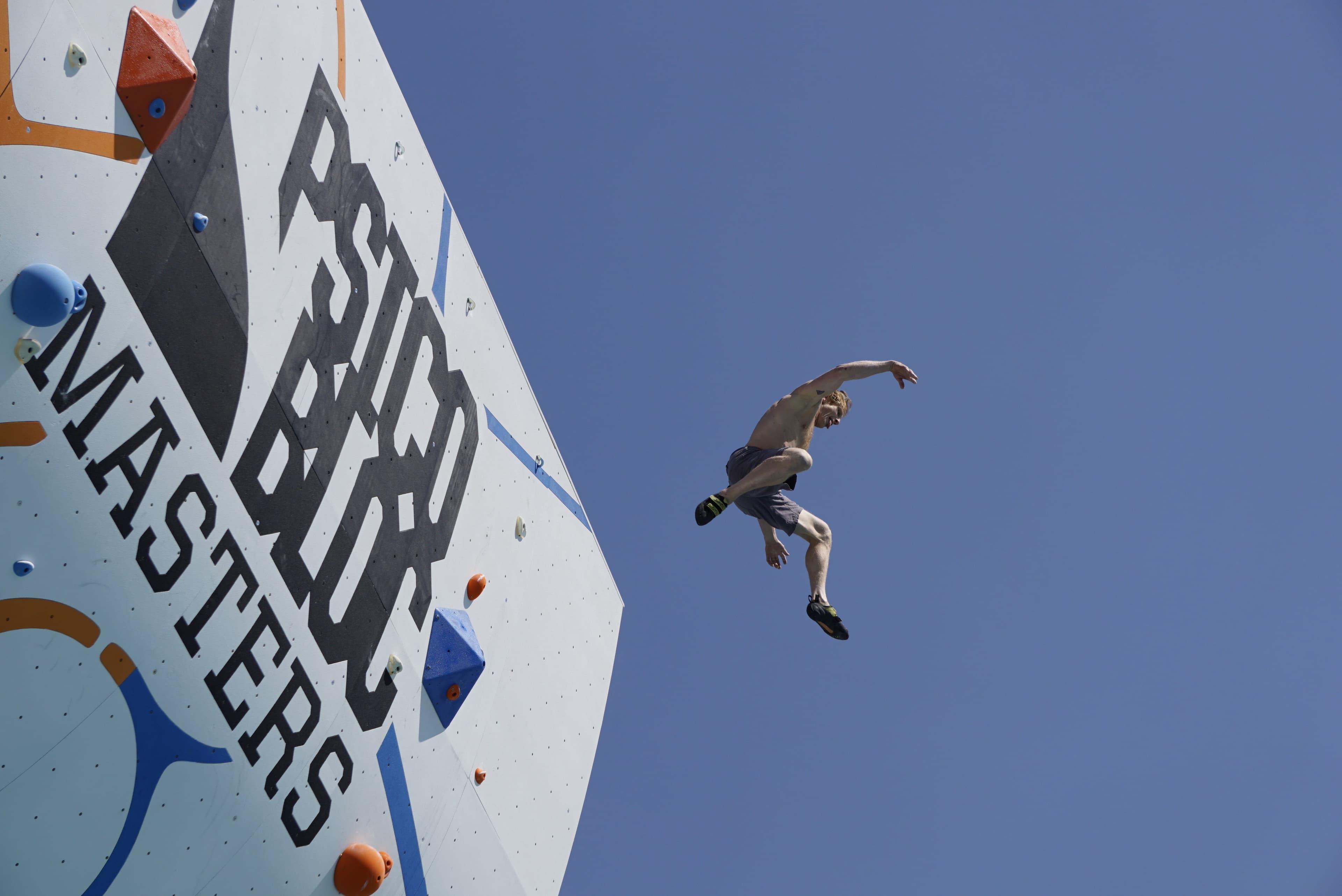 Photo: A climbing competition that Akers Digital helped organize called the Psicobloc Masters Series.
Depending on the specific outdoor activity, clients of Akers Digital have products that differ in price points, which helps inform their marketing strategies. 
"You have to consider whether they have a five thousand dollar product or a thirty dollar hat," explains Akers. "You have to find a strategy that works for the client that has high volume products and the client with a premium product. 
Aside from product price points, their clients also have differing marketing budgets–something that Akers says will always have pros and cons. 
"We work with some larger global brands that have a little bit more of an ad budget that allows us to do some fun things, especially on the programmatic side," says Akers. 
On the other hand, working with smaller businesses and watching them scale over the years is a rewarding feeling.
"To watch the evolution of that really scrappy start-up and see them building up their tech stack, increasing revenue, and ultimately seeing them grow their business is really fun. - Tim Akers, Founder, Akers Digital
However, Akers says it's all about understanding your client's marketing KPIs and budget and then communicating transparently about what your agency can realistically deliver. 
"Larger brands tend to have the budget to focus really heavily on branding advertising where it's just a pure awareness game," Akers explains. "Whereas smaller brands only have a couple of thousand dollars to spend, and if they put that into awareness campaigns, they're not going to see a return."
Communicating clearly with your clients, small or large, means highlighting how they benefit from the money invested in your services. 
"When you have a small, self-funded client who spent two thousand dollars on awareness and your agency can't say it made them six thousand dollars in return, for example, you're probably not going to be advertising for them much longer," Akers says. 
One way that Akers communicates his clients' ROI is through monthly client reports and live marketing dashboards. 
"Our clients can better monitor their ad spends, results, and other marketing efforts. This means they're informed on what's working and what isn't, all within a dashboard that they can access at any time." - Tim Akers, Founder, Akers Digital
Using Surveys To Drive Results 
Beyond communicating with clients through reports and dashboards, Akers Digital is a huge fan of surveys. And they've tested this strategy with their own clients as well as their client's customers to market specifically for a certain type of customer. 
"We can gain important customer insights through web analytics for our clients, like why they have a high shopping cart abandonment rate," explains Akers. "But through surveys, we can help our clients get really valuable feedback." 
He says it's also been crucial in creating audience segmentation–especially when they're differentiating seasonal customers. 
"If we have a client with a skiing segment in the winter and a running segment in summer, the surveys help us identify who's who," says Akers. 
Once they create defined audiences, they're able to more easily target their client's ICP with relative marketing material. 
"Sometimes we'll start with something small like 'What's your favorite activity?' with a checkbox. Or 'What product do you use the most?' or 'What product do you wish we carried?' and then we're able to give that information to our clients," Akers states. 
Although there can always be some overlap between audience segments, Akers says their client's customers are typically higher-income individuals who either visit or reside in a mountain town and have interests in summer and winter activities. 
"The skiers are going to do something in the warmer months," Akers laughs. 
He says it's a tried and true strategy that they've adjusted over time to figure out what yields the best results. 
Aker's tips for creating marketing surveys: 
1. Keep Question Length and Overall Survey Short 
"You tend to get more responses if the questions are kept short. We won't send a survey that has 40 long-answer questions. They're just not going to answer it." 
2. Incentivize When Possible 
"If you're asking a lot of your client's customers, offer a discount or an incentive to entice them to fill out the survey and offer them a thank you."  
3. Personalize the Questions 
"If you can send a hunting-specific survey to your hunter segment, that gives you a lot of opportunities like 'What are your favorite brands,' 'Where do you consume your media? 'Where do you go shopping,' and so on. Because that's going to bring very different answers than your runner segment, for example." 
4. Consistency is Key
"Beyond surveys, you should keep your marketing messaging consistent to those consumers. For example, targeting the running audience with a running an ad or email and then landing them on a running section of your client's website." 
Internal Processes That Streamline Agency Growth
Whether your agency is just starting out or almost seven years in the making, like Akers Digital, having internal processes in place is key to employee retention and, ultimately, agency growth.
"When you first start your agency, there's usually only one other person you need to communicate with," Akers laughs. "But as you grow, it's helpful to hold weekly meetings to make sure everyone is on the same page." 
To ensure his team stays aligned, they prioritize different types of meetings that foster communication: 
Internal Client Meetings
At Akers Digital, the team holds Monday morning meetings called an 'Agency Sync Call.' This process wasn't always in place, but as his agency grew and took on more clients, it was imperative for Akers to ensure everyone on the team understood each client campaign.  
They use a project management software that houses all of their tasks, and every week, each account manager will do a quick run-through of their client's campaigns. Akers says these meetings serve as problem-solving opportunities as well.
"Someone can raise their hand and say, 'I have this one client, and I'm stuck,' or 'I'm absolutely slammed, can someone help me out with this campaign?' So it really helps us to run through the tasks and see where we can jump in and help each other out," says Akers. 
OKR Meetings
Another way that Akers ensures his team is on track for growth is through Object Key Results (OKRs) meetings. 
"It doesn't sound very mindblowing," Akers laughs. "You set a goal in your KPIs, you set up the tasks, and then you do it. But even though the framework is simple and really effective, it's actually hard to do." 
After one of his clients told him he credits his business success to OKRs and attending some of their meetings, Akers was convinced this was something he wanted to try for his own agency. 
"We use our Monday Morning Sync Call to talk about clients and our OKR meeting to talk about us," Akers explains. 
Since carrying out 30-minute OKR meetings for over a year, Akers says they've been able to bring focus to agency growth. 
During their OKR meetings, they discuss topics such as:
Client acquisition efforts 

PPC or SEO audits 

Updating onboarding processes 
"Early on, we would just focus on the clients 24/7. But being able to talk about the business has been super helpful and has helped us grow for sure," says Akers. 
Photo: The Akers Digital website speaks to how they position themselves in their niche.
1:1 Employee Meetings
Having weekly meetings with his employees has helped to maintain employee retention at Akers Digital. 
"Again, it sounds simple, but it's complex at the same time," says Akers. "Having these meetings makes a difference in the bigger picture." 
The employees set the meeting themselves and create the agenda they would like to discuss during the meeting. If they feel like they don't need a meeting that week, there is no pressure from Akers to schedule one.
"It's another opportunity to have that dialogue about a certain client they may be struggling with, a certain campaign that just isn't coming together, or even if an internal process isn't working," explains Akers.  
Hiring With a View to the Future 
When it was time for Akers to start building his team, he knew he needed help to complete the large workload he was managing by himself. 
He went down the path of hiring contractors that worked well for a few years but weren't very scalable.
"We were like a team of contractors," Akers laughs. "But I eventually knew I wanted to hire full-time employees." 
In order to make that transition, Akers sought out business advice from a program he was in called the Goldman Sachs 10,000 Small Businesses. 
Akers recommends the free program to any business owner that is just starting out and looking for direction for the future. 
"The program helped me take a step back and consider things like 'If you want your agency to be at that revenue, how many clients are you going to need? And if you want to have that many clients, how much staff are you going to need? And what staff? Account managers, designers, or copywriters?'" says Akers. 
Having a five-year plan in place that he reference keeps his team on track for their own agency growth, not just for the current year but also for where they want to be in the future.  
Once he had a team in place, Akers knew he wanted to prioritize a flexible work schedule that allowed his staff to enjoy the industry they also work in. 
Photo: Akers Digital gear at the Alta Ski Area.
"We've always been fully remote and we're lucky to work in an industry that has that option," says Akers. "It's helped us find a lot of talent.
Aside from finding talent, remote work life has other perks in their unique location.
"It's nice to have the ability to take off one morning to ski a powder day," says Akers. "We celebrate the fact that we can end our work day at 3 pm, so we can pick our kids up from school pickup or cook family dinner, and then get another chunk of work in after." 
The Future of Advertising at Akers Digital
To summarize, Akers used this framework to scale his agency:
Client Communication 
Having clear communication with clients keeps everyone aligned on the services being delivered. Their client understands how they benefit from the marketing budget being invested and is more likely to be a long-term client. 
Prioritizing OKRs 
Making time to focus on the business and not just the clients' businesses has made a huge impact on Akers' scalability. Holding 30-minute OKR meetings keep everyone aligned on what is working and what needs additional focus. 
1:1 Employee Engagement
Akers promotes open dialogue with weekly 1:1 meetings that create another touch point to discuss what is working well and what isn't–whether it involves a client's campaign or something else. 
Don't get too caught up in what is happening today that you lose sight of where you want to go.  Creating a 5-year roadmap helps the team assess internal processes that might have otherwise been put on the back burner. 
When Akers was deciding on his agency niche, he followed some great advice: "Find a good product, with good people, in a good market." 
"We're always looking for that trifecta," Akers smiles. 
The team at Akers Digital continues to build on their successful track record and help their client's businesses grow while maintaining their weekly internal meetings to accelerate their own agency growth well into the future.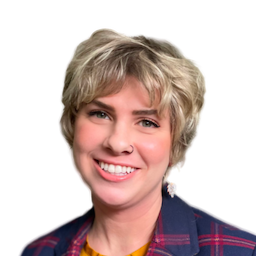 Richelle Peace is a joyful writer with a degree in Journalism. She loves writing web content, blogs, and social media posts. Whatever the topic, she's fascinated by learning and sharing.
Read more posts by Richelle Peace ›
Try AgencyAnalytics risk-free for 14 days. No credit card required.