Ah, churn–it happens to the best of agencies. Whether you're a well-established marketing agency or you've just begun scaling operations, it's all part of the journey. 
But even if it's expected, your agency must have measures in place to reduce it (if you're serious about sustainability and client retention, that is). While churn isn't always in your control (e.g., a client's marketing budget was significantly cut), there are a few contributing factors that actually are in your agency's control.
Do you really want a high churn rate because of poor communication or missed deadlines? What about losing clients because you've suddenly raised your prices with no forewarning? While things happen from time to time, you don't want these internal mishaps to result in a loss of business.
And aside from sustainability, reducing churn is an overlooked strategy to cut down on client acquisition costs. Think about it–oftentimes, it's way easier to retain clients than to find new ones. Keep your clients happy, and they'll keep your agency running. 
If you're not sure where to begin with reducing churn, read this guide to learn about: 
Let's get started. 
How To Calculate Agency Churn
Wondering how to calculate agency churn rate (e.g., client retention rate)? 
Here's a quick reference below: 
Client Churn Rate = (# of Clients at the Beginning of the Period - # of Clients at the End of the Period) / # Clients at the Beginning of the Period x 100
Aside from client churn rate, use the following formula to calculate your agency's revenue churn: 
Revenue Churn Rate = (Starting MRR or ARR - Ending ARR or MRR) / # Clients at the Beginning of the Period x 100
4 Strategies to Drastically Reduce Churn and Boost Loyalty
Now that we know how to track churn, here are a few strategies to reduce it over time. 
1. Start With Your Client Onboarding Process
First impressions matter, and a repeatable client onboarding process is essential to avoid issues with clients down the line. 
At this initial stage, you'll need to gather a few key insights using a client onboarding form or questionnaire, such as:
Your clients' names, contact information, and preferred methods of communication

Their company's visions, goals, and locations

Expectations for their projects, including timelines and metrics  
Download Your Client Onboarding Questionnaire Template
Streamline your workflows and grow your agency.
Do the essential data-gathering and be sure to understand your clients' goals from the get-go. That way, you'll be attuned to their specific needs and reduce the chances of churn later down the road.
Additionally, be sure to have a structured approach to client onboarding that's easily repeatable and straightforward. For example, invest in a tool like AgencyAnalytics to streamline reporting and cut down on onboarding time whenever a new client comes along. 
When we're onboarding new clients, there's a huge checklist of tasks to go through: getting access to or creating ad accounts, formulating a strategy, setting up conversion, and so on. You know the drill. It's a tedious and lengthy process. With AgencyAnalytics, the step for implementing reporting is a snap. Because you can create reports with just a few clicks, that whole process is effortless, and anyone on the team can do it.

–Graham Lumley, Director of Growth Marketing at Blackhawk 
2. Focus on the First 90 Days
As the often-cited author and marketing consultant John Jantsch says:
If you hold a customer's hand for 90 days, they'll be loyal for life.
Even after a smooth onboarding process, the first 90 days are key to long-term customer retention and reducing churn. In addition to establishing your framework for automated client reporting, look for as many "quick wins" that you can get for the client in the first 90 days.
For example, say you're managing SEO for clients. To fix any onsite issues, run an SEO site audit to identify any quick fixes and areas for improvement. Use these insights to prioritize the severity of SEO issues and knock off the easiest fixes first (e.g., reducing the resolution of large, clipped images).
Automatically detect technical SEO issues and show clients what you're capable of. Run SEO site audits at the click of a button–try it on AgencyAnalytics, free for 14 days. 
3. Use Net Promoter Score (NPS) Surveys
Another strategy to reduce churn is by periodically sending Net Promoter Score (NPS) surveys. Graded between 1 and 10, NPS measures how likely clients will recommend your agency's products or services to others. 
Essentially, this metric provides an overall gauge of client satisfaction and loyalty to your agency. Remember–happy clients are advocates for your agency's services and also keep the wheels turning.
We always send out post-project feedback forms, which include the opportunity for clients to say what they think of our service. We include client comments in our online case studies. Customer reviews are one of the few things that readers are likely to trust–they have to be earned.

–Richard Jaggs, Director of Resolution Design
4. Create a Framework for Regular Communication
Finally, one of the most important parts of retaining clients over the long run is maintaining regular client communication.
Communication keeps clients. By providing a regular report via email and easy access to talk to us, we can highlight our success while addressing any concerns before they become problems.

–Michael Smith, Senior Digital Manager at EOS Healthcare Marketing
Keep your clients in the loop by:
Establishing regular check-in points (e.g., weekly or monthly 1:1 meetings). For extra transparency, consider mentioning this cadence in their agency contract 

Providing data-driven feedback (e.g., where to reallocate ad spend, top-performing inbound topics) to drive future marketing strategies 

Coming up with solutions that best meet their needs (even if it means reducing the scope of work). That way, you'll maintain transparency and build brand trust over time
When you take the time to communicate with clients about their business, they're much more likely to view you as a partner instead of simply an expense. 
As Rachel Jackson, Lead SEO at Wit Digital, reflects, "We give a damn. We are the agency that is following up with you, we are there when you need us. We get results, but we are also just as focused on making sure that our clients feel like they are seen, heard, and respected. Our clients are our partners, and there's no such thing as too much communication."
Agency Tip: Streamline the entire communication process through a central platform like AgencyAnalytics. That way, you'll house your agency's operations under one roof and won't get lost in never-ending e-mail threads. 
No need to invest in multiple platforms–integrate your preferred messaging tool with AgencyAnalytics to communicate with clients. Sign up for a free 14-day trial today! 
How to Harness the Power of Reporting and Reduce Churn
Reporting is an essential part of running an agency, and automated reporting goes beyond just sending metrics—it's a tool for building trust and retaining clients. Here are a few practical ways to utilize reporting and reduce churn.
1. Elevate Your Reporting Game Through Personalization
While automated reporting saves your agency countless hours each month, don't underestimate the power of personalization. 
Since many clients may not understand technicalities, include an executive summary with each report or dashboard. This snapshot should outline the main takeaways for the reporting period and your recommendations moving forward. 
Here's an example from the AgencyAnalytics SEO report template.
2. Captivate Your Clients Through Data Storytelling
No client wants to stare at numbers on a screen, which is why you must incorporate data storytelling into their reports and dashboards. After all, there are golden data nuggets if your agency takes the time to understand (and explain) what it all means. 
For example, was there a spike in the number of acquired backlinks for a particular month? Add an annotation to highlight this achievement and explain it further.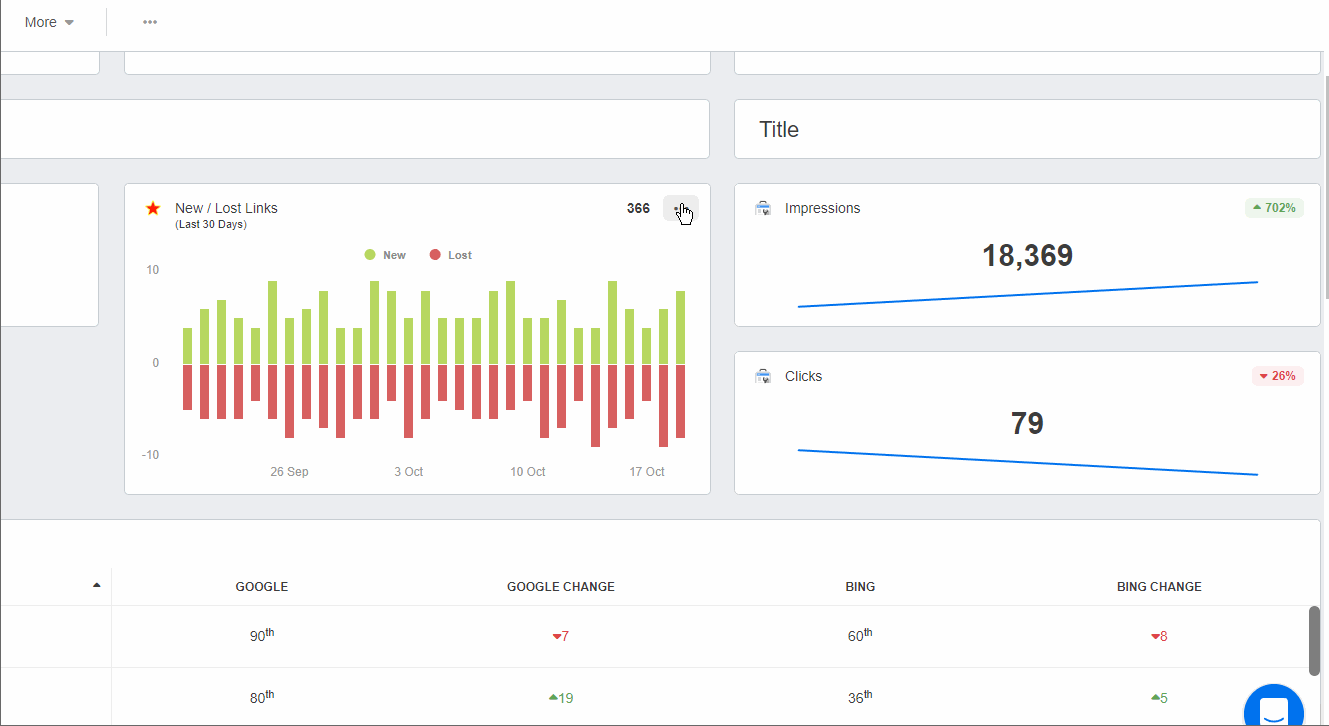 Liven up your clients' reports by adding annotations for more context. Access a range of useful reporting features on AgencyAnalytics–it's free for 14 days. 
Not only does this provide more clarity to your clients, but it also saves your agency time from too many follow-ups (which is a win-win).
3. Enhance Agency-client Relationships Through Upselling
Forming a solid, long-standing agency-client relationship means it's much harder to find a better alternative or part ways. 
Why not continue to build on that foundation? Use data-driven insights to identify upselling opportunities that your clients haven't yet capitalized on or additional services they'll benefit from. Not only will you distinguish your agency as a one-stop solution, but you'll also show that you're considering their holistic marketing goals. 
Proceed with caution, though! Only upsell services that make sense for your clients and have their best interests in mind. After all, you don't want to come across as too 'salesy' or erode trust in the process. 
Clients are ready to hire you for more services once you've proven you can deliver results. If you're looking for a good time to recommend something new, it's best to do it when you have meaningful data in hand.

–Zach Boyette, Co-Founder & Managing Partner of Galactic Fed
Let's continue with our previous example. Say you've got an SEO client primarily interested in acquiring backlinks. While it's definitely something your agency is excellent at, they're also in dire need of a keyword strategy update (which will help their overall SEO efforts). 
To get your point across, let the data speak for itself. Use applicable insights from a Rank Tracker Tool to show precisely why they should consider this service. 
No need to track keyword rankings manually when you've got a Rank Tracker Tool. Shrink your reporting time with AgencyAnalytics–it's free for 14 days.
Wrap-Up: Use Client Reporting to Your Advantage
While consistent reporting is the only way to monitor your clients' monthly metrics, it's also a tool to reduce churn and increase agency revenue. 
To maximize your reporting potential and reduce churn, remember to: 
Reinforce the value your agency brings to the table at every possible opportunity

Communicate with your clients regularly and remain transparent to build trust over time

Add a touch of personalization and context so your clients are in the loop

Create visual reports that easily explain what's happening at a moment's glance

Upsell services (where applicable) by using data-driven insights
Whether it's creating white-labeled reports or granting your clients login access for added transparency, use AgencyAnalytics to streamline reporting and retain more clients.
Clients use reports to confirm our expertise and assurance that their investment is valuable. By creating reports through AgencyAnalytics, we're able to focus on longer-term goals rather than a monthly comparison of a few metrics. This increases the length of time clients want to work with us and has reduced churn significantly.

–Michael Wisby, CEO of Two Trees PPC
Ready to revolutionize your client retention strategy? Provide top-tier reporting and drastically reduce churn with AgencyAnalytics. Sign up for a free 14-day trial today!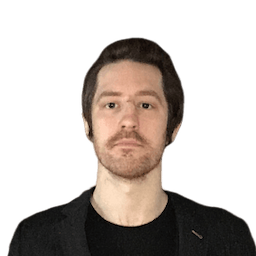 Peter Foy is a content marketer with a focus on SaaS companies. Based in Toronto, when he's not writing he's usually studying data science and machine learning.
Read more posts by Peter Foy ›
Try AgencyAnalytics risk-free for 14 days. No credit card required.