Long-term contracts come with many benefits, but they aren't always the easiest to sell to your clients. While they provide security and consistency, understandably, clients want to know whether it's worth the investment. 
On the other hand, short-term contracts (while riskier for an agency's payroll) put more power into the hands of the client and allow greater flexibility.
Although it may feel counterintuitive, short-term contracts can be a way to prove the ROI of your agency's services instead of giving clients the dreadful feeling of being ''locked in''. 
And some agencies may use no contract at all. 
Having been in the industry for over 10 years, Deniz Doganay, the Managing Director at Digital Debut had seen "just about every agency over promise and under deliver while customers are locked in contracts."
Instead, they do the opposite (much like other agencies).
We don't have contracts, so we must ensure our results are dropping to the bottom line. We reverse engineer everything based on business growth. If it isn't growing the business, we cease to be relevant in the market. 

–Bodie Czeladka, Creative & Managing Director, Dilate Digital
So what's the best choice? And are long-term contracts worth it?
To help you decide, we find out what 12 top marketing agencies had to say on the topic:
The Differences Between Long-Term and Short-term Contracts
All agency-client contracts consist of a few core elements. We'll explore each of these and how they vary for long-term and short-term contracts. 
1. Contract Duration
The most obvious difference between long-term and short-term contracts is the duration of the agreement. 
Relatively speaking:
A short-term contract may run for a few days, weeks, or months 

A long-term contract may last for a more extended period (typically at least six months)
Contract duration depends on:
Your client's long-term goals, immediate needs, or priorities

How much time your agency needs to fulfill their requests

Your client's budget

The availability of your agency's resources 
2. Scope of Work
Long-term and short-term contracts vary in scope of work and project timelines. 
In some cases, your agency may opt for a short-term contract when there are relatively smaller or one-off project scopes. Let's take a few examples below. 
Short-Term Project Scopes 

Examples

Short-Term Project Scopes 

A pre-defined number of content-related posts

10 social media graphics for a month

6 blogs for 2 months

Short-Term Project Scopes 

Branded collateral

Logo design

Development of a brand guidebook

Short-Term Project Scopes 

Significant website updates

Choosing a new WordPress theme

Migrating content to another CMS (e.g., moving to a Shopify or WooCommerce website to meet e-commerce needs)

Short-Term Project Scopes 

Time-sensitive events

Executing a book launch

Writing a media release 
On the other hand, long-term contracts may work better when project scopes need lengthier timelines to achieve desired results. Let's consider building a brand presence, for example. It isn't just a matter of posting one graphic on your client's social media feed and calling it a day. It requires continuous work, creating a brand aesthetic, and posting consistent content over time. 
"Developing a long-term marketing strategy allows businesses to build relationships with their customers and gain their loyalty, providing them with a competitive edge in the marketplace," explains Scott Wilson, Founder of Digital Influence. "By having a consistent, ongoing presence in the market, businesses can reach a larger audience and create a more effective message."
Consistency of message and frequency of reach = relevancy. When a brand consistently sends the same message, it becomes more recognizable and memorable to customers. A high frequency of reach ensures that customers see the message regularly, making it more likely that they will remember and respond to it.

– Scott Wilson, Founder of Digital Influence
To give you more references, consider these common long-term project scopes below.
Long-term Project Scopes 

Examples

SEO-related goals

Improving your client's Google organic search ranking

Creating an ongoing bank of authoritative blog posts

Increasing organic website traffic

Building brand awareness

Creating a consistent, recognizable social media brand presence

Running Google display ads (which takes time to optimize fully)

Meeting long-term conversion goals

100 online sales/month to meet an annual revenue target
With ambitious targets, you need long-term consistency. And a lengthier contract term is often the only way to see the bigger picture and meet those goals:
After all, "When you're able to see the whole picture, then you're able to find where the holes are," says Lane Anderson, Founder of London Road Marketing.
3. Cancellation Policy
A staple of any agency-client contract is a clearly-outlined cancellation policy. This includes details such as: 
A penalty fee, if applicable (e.g., a fixed amount or a percentage of the total cost of services)

How much advance notice is required for cancellation

Whether a refund will be issued (if advance payment was made)
Having a clearly documented cancellation policy can also help protect an agency from having to deal with toxic clients. 
We don't have contracts as we retain clients with good results instead, which makes it easy to terminate a client relationship if needed.

– Daniel Noakes, Founder, UClimb Ltd
Here are some key differences between long-term and short-term contracts when it comes to cancellation policies:
Because long-term contracts may affect your agency's forecasting and business outlook, you may require more advance notice than a short-term contract

A long-term contract may have stiffer penalties than a short-term contract (especially if the contract is broken before the advance notice period). This is usually because of more impactful consequences to your agency (e.g., loss of sustained income)
Whatever contract type you decide, be sure to vet clients before onboarding and understand their unique circumstances to decrease the likelihood of cancellation later down the road: 
We aren't in the business of "locking people in," and if people want to cancel for legitimate purposes, we don't want to box them in. That said, we are upfront and walk people through the long-term thought process of working with us. If you aren't entering the relationship with a long-term vision, it isn't a fit.

 – Joshua Kimmes, Owner of Bear North Digital
As Robert Messinger, President of Let It Be Local, notes, flexible cancellation policies improve client relationships: "I don't want clients locked into our services. I want them engaged and proactive." 
4. Invoicing and Payment Schedule
Your clients' invoicing and payment schedules will vary depending on their project scopes. 
For short-term contracts, your agency may require full upfront payment or a downpayment (e.g., 50% payment before services are rendered and the remainder upon completion). 
On the other hand, a client with a long-term contract may be required to pay a monthly retainer fee. Regardless of the case, set these terms early to avoid any payment hiccups or delays. Where applicable, require an upfront payment to avoid delays or dents to cash flow. 
As Dominick Montgomery, Owner of The Montgomery Group, shares, "Get paid upfront for services. Some clients misuse the long-term agreement by thinking they can pay you late for services."
Read More: How To Trick Clients into Always Paying on Time
Agency Tip: Don't be afraid to explore different agency pricing models. For example, project-based pricing may work well for a short-term contract, whereas a retainer fee could be your best bet for a long-term contract. Whatever the case, evaluate each project on a case-by-case basis to make the best decision.
5. Scheduled Meetings or Touchpoints
Your agency-client contract should outline the frequency of 1:1 meetings or touchpoints to provide project updates. 
In this case, a short-term contract may have more frequent touchpoints (depending on the scope of work and agreement length). 
For example, a client may sign a two-month contract for your agency to execute a Facebook Ads campaign to increase sign-ups for an upcoming seminar. In this case, weekly touchpoints may work to keep tabs on CTA form submissions and to forecast event attendance. 
On the other hand, clients on a long-term contract may prefer meetings at regular intervals, especially if they're on a more predictable schedule (e.g., end-of-month overviews of client reports). 
Agency Tip: Even with scheduled meetings, your clients may still have inquiries in between. Consider granting login access to your client's marketing dashboard to reduce back-and-forth email threads or follow-up calls.
Keep your clients in the loop and give them access to their marketing insights in real-time. Create custom login profiles on AgencyAnalytics–it's free for 14 days.
The Pros and Cons of Long-term Contracts
Generally, long-term contracts almost always benefit the agency–it gives them financial security. However, clients often have objections or concerns about being 'locked in' or putting out a significant investment over time.
And, of course, agencies want to keep clients happy without severely compromising operations or cash flow. So, what's the best way forward? To help you weigh the pros and cons of long-term contracts, here's a quick summary below. 
| Pros | Cons  |
| --- | --- |
| Financial security for agencies for budget planning and scaling | May prolong unhealthy agency-client relationships |
| Allows advance planning of resources for tailoring client campaigns | Skepticism from clients, which can reduce acquisition rates |
| Demonstrates the ROI of long-term projects to clients | Evolving market conditions may cause changes to project scopes  |
| Offers cost benefits to clients to increase acquisition rates | Inflexibility increases churn risk |
| Fosters relationship-building and trust | High investment may lower acquisition rates |
Advantages of Long-term Contracts
Wondering how a long-term contract works in your agency's favor? Let's explore the benefits in more detail. 
1. Provides Security for Clients and Agencies
Long-term contracts provide both parties with a sense of security. Businesses can rest assured that their customers will remain loyal and their cash flow will remain consistent. Likewise, customers can be sure that their needs will be met and that they will get the marketing services they need when they need them. 

– Scott Wilson, Founder of Digital Influence
A key advantage of a long-term contract is that it guarantees a steady cash flow for your agency while assuring clients that their marketing goals will be met. In turn, both agencies and clients will be in a better position to forecast projections and make solid business decisions. 
For example, your client may sign a 1-year contract with a goal of getting 1,200 conversions at the end of those 12 months. As such, you may decide on a monthly target of 100 conversions. Once your agency meets this requirement, it lets your client plan ahead and make more accurate projections. 
In turn, it also provides financial stability for your agency, especially if your client is satisfied with their services thus far. 
2. Allows Advance Planning 
The advantages of a long-term contract are planning and stability. You have really good insight into what your bandwidth is going to be and what resources will be required.

–Joshua Kimmes, Owner of Bear North Digital
For more complex, long-term projects, your agency will need to plan in advance to meet client demands. Take this scenario. A client with a brand awareness goal may sign a long-term contract for social media services. At the mid-year mark, they've decided to run an in-person trade show to market their products and boost brand visibility. 
However, it's a peak period, and your full-time staff will be tied up with other client projects. To meet these demands, you'll have the foresight to explore a few options, such as an agency partnership or hiring additional resources.
"We intentionally don't hire contractors, freelancers, or outsource our work," says Lane Anderson, Founder of London Road Marketing. "Our team is built with real people in our communities who get salaries, benefits, and all of that. It's really important to us." 
And so, a long-term contract with a pre-defined scope of work is useful to see the overall picture, outline future tasks, and adjust your agency's sails accordingly. 
"We have enough contracts to cover the costs of that employee's salary," Anderson explains. "It's definitely the more costly way of doing things that could be solved by using contractors or freelancers but having more staff than we need to ensure we've got the capacity is what we've done." 
Agency Tip: As a best practice, create custom tasks for each client on your agency's roster (no matter the contract length). That way, you'll have a rolling to-do list that your staff and clients can easily refer to. 
Don't get lost in a sea of Post-It notes–invest in task management tools that help your agency organize its to-dos in a streamlined platform. Try it free for 14 days.
3. Demonstrates the ROI of Long-term Projects
Long-term contracts are useful for projects that take a longer time to generate results. 
For example, having a favorable search ranking isn't an overnight process. It may take months of SEO tweaks, consistent inbound marketing efforts, and monitoring SEO KPIs closely for any notable progress.
Long-term SEO takes time to get decent results, and if clients do SEO for a short-term period, they will ultimately lose money because they won't get the results they're looking for within a short time period. Most web users don't click past the top three results of Google. Therefore, if a client does SEO for the short term and we get them from page 5 to page 1, they won't truly benefit from SEO because they won't have made it to the coveted top three where the majority of traffic lies.

– Joe Gilbert, Managing Director of Red Giraffe 
In these cases, a long-term contract is your best bet at bringing clients results.
Rocky Pedden, President of RevenueZen, also shares a similar sentiment about the long-term gains of SEO. "Guaranteed work for a year is a great thing to have. Also, being able to have the time to show the impact of SEO is really important. Depending on the client, that can take anywhere from 6-12 months, so having the time to build that allows the agency to show ROI."  
And so, agencies can propose a long-term contract as a steady investment that relies on sustainable, accumulated efforts over time. 
4. Offers Cost Benefits to Clients 
When clients opt for long-term contracts, show your appreciation by providing discount incentives that don't severely impact agency margins (e.g., a 10% discount off your usual monthly rate).
Long-term contracts can bring about significant cost savings for both parties. This is because businesses can secure a consistent price for their marketing services for the duration of the contract. This eliminates the need to renegotiate prices and helps to ensure that budgets are not overspent. 

– Scott Wilson, Founder of Digital Influence
Not only does it offer cost benefits to your clients, but it also shows that you're willing to reward your clients for their long-term commitment. 
5. Fosters Relationship-building
It's often said that teamwork makes the dream work. And agency-client relationships are no different. It's much easier to achieve success when both parties have established a sense of trust through building rapport and achieving results. 
Long-term contracts help to build strong relationships between both parties. This is because both parties are investing in each other, and their commitment to the contract shows their dedication to the relationship. 

– Scott Wilson, Founder of Digital Influence
A long-term contract will allow your agency and client to foster trust and develop a good business relationship over time. In turn, this may result in your client adding new services or even referring your agency to their peers. 
Disadvantages of Long-term Contracts
While there are obvious advantages to long-term contracts, your agency must also understand the drawbacks. Here's what you should know to make an informed decision. 
1. May Prolong Unhealthy Agency-client Relationships
Having a steady cash flow is the dream of all agencies. But the downside of a long-term contract is the potential to prolong a relationship with a toxic client.  
As Calum Maxwell, Managing Director of Optimise Online, points out, "Firing a client that is toxic saves the team from unnecessary stress and anxiety. It also saves the company from over-investing in one client because they are demanding, whilst potentially losing time managing a good client."
Sure–guaranteed income is certainly a plus. But over time, this situation could have an impact on your staff's well-being and even your overall agency culture.
I think long-term contracts mostly serve the agency as they can lock down reoccurring revenue for a set period, but the client is stuck regardless of the outcome, which puts them at a clear disadvantage. If a partnership is not going so well, it ultimately becomes a disadvantage for both parties. 

– Luke Dane, Founder & Director of Sprocket Digital
To buffer against these types of scenarios, have a procedure in place to fire a client (nicely, of course). That way, you won't feel obligated to continue an unhealthy agency-client relationship.
2. Skepticism From Clients
Proposing a long-term contract may often be met with concerns or skepticism from clients, especially if they're risk-averse or new to the game. And it's understandable–clients don't want to end up in an unfavorable situation with dire financial consequences. 
You may often receive questions like: 
'What if I'm locked into an agreement, and I don't get results?'

'What'll happen if my business projections change and I can't afford these services?'

'What if I want to explore other options?'
They're all viable concerns, and your agency should actually expect these types of sales objections. To offset these inquiries, focus on the benefits we've outlined and make tailored recommendations where necessary.
Many clients may be hesitant to commit to a long-term contract, as they may be unsure of what the future holds and uncertain of the benefits they will receive. To address this issue, focus on the advantages rather than the potential risks. Explain how long-term contracts bring about cost savings, provide them with security, and help to build strong relationships with their suppliers. By highlighting the potential benefits, it's easier to convince clients to sign on the dotted line. 

– Scott Wilson, Founder of Digital Influence
However, if a long-term contract isn't in your client's best interest, keep transparency on the table and be upfront. After all, it won't make sense to lock a client into a long-term agreement and end up with a compromised agency-client relationship. 
3. Changing Market Conditions
The marketing world is dynamic, and things are constantly evolving. From Google G4 updates to the Facebook ODAX rollout, agencies must stay on top of the game. But what happens when your client enters a long-term agreement, and their scope of work significantly changes as time progresses?
Long-term contracts can be inflexible and difficult to alter once they have been signed. This can be problematic if either party's needs or circumstances change. 

– Scott Wilson, Founder of Digital Influence
For example, a client may initially hire your agency to run Google Ads. Down the road, let's say there was a significant development affecting ads' delivery (e.g., Google's privacy changes in 2022). As a result, your agency now has to spend more billable hours optimizing ads, which exceeds the time outlined in the long-term contract.
It may be a touchy situation, especially if your client is pressed for an additional budget or you're strapped for resources. While it's a bit of a drawback, discuss the possibility of amendments before a client enters a long-term contract. And if changes come up, give advance notice and use data-driven insights to support your decisions. 
That way, they won't be caught off-guard if your agency needs to make reasonable adjustments to pricing structures or project scopes in the future. 
4. Inflexibility Increases Churn Risk
When clients enter a long-term contract, a lack of flexibility may lead to eventual churn.
Say a client is interested in social media management services. After six months, they've decided that it may be best to focus on video marketing  (since it's easier to capture on-demand content and more cost-effective, even though it is not their agency's niche). 
And it happens–clients' needs may evolve, and some level of agency churn is expected. 
This scenario may come as surprise to your agency and will have an effect on your projected cash flow for the year. It's especially concerning if you've turned work away, thinking that your agency's resources are fully occupied or at capacity.
And so, a long-term contract may put more demands on your staff, leaving them with less time to take on new projects. There's also the possibility that things won't go as planned (as was the case here).
To buffer against this, have regular check-ins with your clients and see if there are any significant changes to their goals or priorities. Keep the feedback loop open, and be sure to look out for any signs of potential churn in the immediate future.
5. High Investment May Lower Acquisition Rates
Even with cost savings, a client's overall financial investment may be significantly higher when they've signed a long-term contract. It's just the nature of a long-term agreement, and there isn't necessarily a way around it. 
Suppose a prospective client expresses concern over your agency's cost. You may wonder if your agency's rates are competitive, and it may even cast doubt on your pricing structure. But part of running a successful agency is knowing your worth and not being afraid to charge it. In these situations, it may be an opportunity to negotiate within reason (assuming that you've got some buffer room). Conversely, you may decide that this client is not the best fit (which is okay, too).
When Should Your Agency Use a Short-term Contract Over a Long-term Contract?
There are a couple of scenarios where a short-term contract is more favorable than a long-term one. Let's explore them below. 
1. Testing Agency-client Fit
If your clients are skeptical about signing a long-term contract, consider starting with a short-term contract to see how things go. That way, it ensures that both parties are comfortable with the agency-client relationship before committing to a long-term contract. 
We sometimes use a short-term contract when we're unsure if we're the right agency for the job. In these cases, we do a "pilot program," which is a 3-month agreement, and if we succeed, we present them with a 12-month contract. 

– Dominick Montgomery, Owner of The Montgomery Group
As Scott Wilson, Founder of Digital Influence, adds, "If the client is a new customer or is unsure of the services they require, then a short-term contract can be a good way to test the waters. This ensures that both parties are comfortable with the agreement before committing to a long-term contract."
2. For One-off Projects
As we've outlined, a long-term contract may not be the best option for one-off projects. In these scenarios, opt for a short-term contract that gets the job done and satisfies client needs.
If we are working with a client on a one-off project, then it makes more sense to use a short-term contract so that the client is not locked into a long-term agreement. 

– Scott Wilson, Founder of Digital Influence 
Take this relatable example from Joe Gilbert, Managing Director of Red Giraffe. "A short-term contract works if a client has a very specific requirement, i.e., their website has not been indexed at all, and they just need a one-time SEO fix to get the site onto Google." 
Adopting this approach will ensure your agency delivers precisely what's required. And who knows–maybe you'll have the opportunity to upsell clients and sign them on for long-term services in the future. 
3.  Meeting Clients Where They're At
Sometimes, there isn't a middle ground when convincing a client to sign a long-term contract. The cons may outweigh the benefits, and your client just isn't comfortable with committing for a prolonged period. 
Offering short-term contracts will allow you to lower any barriers to secure more business. It will also remove any friction from dissatisfied clients that pull attention away from growing your business. This may seem counterintuitive to some, but once you remove these, you will see growth in your business and more enjoyment across your team by working with clients that actually want to be partnered with your agency. 

– Luke Dane, Founder & Director of Sprocket Digital
Instead of forcing a long-term contract, take a flexible approach by offering a short-term contract, assuming that it makes sense for the project scope and your agency. That way, you'll meet clients where they're at while helping them accomplish their goals. 
The reason we use month-to-month agreements is simple. The client tends to feel skeptical, as though they are taking all the risk in a long-term contract. They have to pay whether they get results or not. With month-to-month, the agency is motivated to deliver results, and clients feel more like a partner. We have very little churn because we remain engaged. I tell potential clients: if we don't do a good job, you should be able to fire us. 

– Jim Norton, Owner of Indigo Boost
As Nick Farnborough, Co-Founder of Clavis Social, also reflects, "We use short-term contracts so that we're incentivized to do great work. If we're not performing, then clients can leave. Our average LTV is 18 months, but we don't force clients to sign yearly deals." 
If your agency adopts this approach, share the benefits of a long-term contract while remaining flexible to meet your client's needs. Take this example as described by Molly Lopez, Owner & Partner at HITE Digital-Miami. 
"We don't require our clients to commit to long-term contracts; however, we make it abundantly clear how long SEO results can accumulate, and our clients typically stay for an average of nine-plus months for our SEO products." 
Show Why Your Agency Is Worth a Long-term Contract
Getting your clients to sign a long-term contract isn't always easy. You'll likely be met with concerns, questions, and even objections. To show clients that your agency is worth a long-term commitment, you must have a system in place to show solid results. 
And the only way to do that is by tracking their marketing performance, reporting on the most critical insights, and making data-informed recommendations.
Agency Analytics has allowed us to save time and money in addition to wowing our clients with easy, professional reports.

– Colin Lewis, Director of Content, SEO Design Chicago
From data storytelling to white-label reporting, AgencyAnalytics is the tool you need to stay one step ahead. Use our free proposal template to send your prospective clients an SEO proposal or do a presentation of a live dashboard. That way, they'll see what you're capable of and sign on with your agency with more peace of mind. 
Visually showcase your client's marketing results and demonstrate your agency's ROI month after month. Try our range of report templates on AgencyAnalytics, free for 14 days.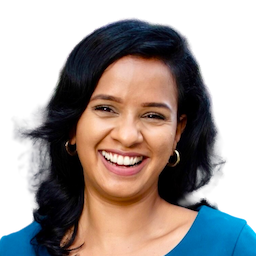 Faryal Khan is an experienced marketer and brand photographer with a passion for content creation. She creates value for brands through storytelling and captivating visuals.
Read more posts by Faryal Khan ›
Try AgencyAnalytics risk-free for 14 days. No credit card required.