Every day, billions of eyes come across some form of video marketing and often willingly dive into the endless sea of digital content. The mighty video marketers steer this ship, each holding a piece of the storytelling map. Their compass? 
An effective video marketing strategy, which helps them navigate through the whirlpools of video editing and script writing. After all, creating online video content isn't a simple case of pointing a camera and yelling, "Action!" 
With the right plan in place, videos go beyond just bytes of data; they morph into magnetic messaging that draws in audiences. 
This medium has the potential to uncover shared experiences, foster connections, and start conversations. So it's no surprise that it continues to be a powerful tool in every agency's arsenal.
Beyond video production itself, you have the additional challenge of selecting video marketing platforms, maximizing budgets, and reporting on campaign results. With so many cards on the table, how do you make the best decisions and drive your clients to video marketing success?
Today, we've got you covered. Read on to learn more about:
Why Is Video Marketing Important?
In 2022 alone, there were 3.37B digital video viewers who streamed or downloaded online videos. 
And according to a recent study:
79% of consumers purchased software from looking at a video 

90% of marketers attributed video marketing to significant lead generation 

96% of marketers agree that video marketing has led to better-informed customers 
Video marketing campaigns introduce brands to a broader audience, open up a space to inform consumers of the unique selling proposition (USP), and even present opportunities to make a sale directly. 
From an agency perspective, video is the perfect medium to experiment with creative storytelling, emotionally connecting with viewers and compelling them to take action. 
Video is a big part of our strategy–it's the most informative and interesting way to get your message out. From dynamic animated logos to how-to videos and short format social media videos, it hits all the marks for introducing our clients to solutions, putting our brand out there, and catching your eye in a high-value way!

Michelle van Blerck, Communications Manager at Digital Freak
The key to leveraging this tool lies in understanding the different types of video formats and where they work best within the customer lifecycle. 
9 Unmistakable Benefits of Video Marketing
Video marketing isn't just a trend; it's a powerful tool that holds the potential to redefine the dynamics of your client's digital marketing landscape. Its benefits go beyond the mere aesthetic appeal, reaching into the very core of successful communication and customer engagement.
Here are a few top benefits of video marketing. 
Increased Reach: The power of video content to attract and engage a wide range of audiences is unparalleled. Videos are shared more often and are more likely to go viral compared to other forms of content.

Boosted Engagement: Video content encourages viewers to interact, share, and comment more than other types of content. It provides a platform for a more immersive and interactive experience.

Enhanced Search Engine Optimization: Google loves video. Including videos on your website increases the chance of a front-page Google result.

Higher Conversion Rates: Videos can help increase conversion rates. A compelling video on your landing page or in your email marketing campaign can significantly improve click-through rates.

Better Retention Rates: People remember what they watch. Videos help in increasing brand recall, improving the retention of your brand message compared to text-based content.

Greater Trust: Videos are a powerful way to foster trust and establish an emotional connection with viewers. Authentic, personal videos resonate with audiences and can help humanize your brand.

Detailed Product Overviews: Videos can provide a comprehensive view of your product or service, which is particularly useful for complex solutions or detailed products.

Improved Social Media Presence: Social media platforms prioritize video content, providing you with the opportunity to reach your target audience more effectively.

Superior Storytelling: Video content allows for richer, more emotive storytelling, making it easier to create a meaningful connection with your audience and convey complex ideas in a digestible format.
In the upcoming sections, we'll delve deeper into how to achieve these benefits and how they can be harnessed to drive your clients' video marketing strategies.
6 Different Types of Video Marketing
There are many formats that fall under the video marketing umbrella. As you begin creating video content for clients, it's essential first to understand the types of videos at your disposal.
What's the best video type to communicate your message? Let's take a look at the most common video types below.
1. Explainer Videos
As the name suggests, explainer videos are designed to provide clear and visually engaging context. While they often describe your clients' products or services in granular detail, it isn't all about hard selling or racking up conversions. 
Longer-form explainer videos are a great way to create content around pain points or even invite your clients' followers to engage further (e.g., leaving comments or questions). Use an explainer video to:
Share educational content (e.g., an ongoing series on a complex or intricate topic) 

Showcase products and services (e.g., key features, benefits)

Address FAQs and show your clients' expertise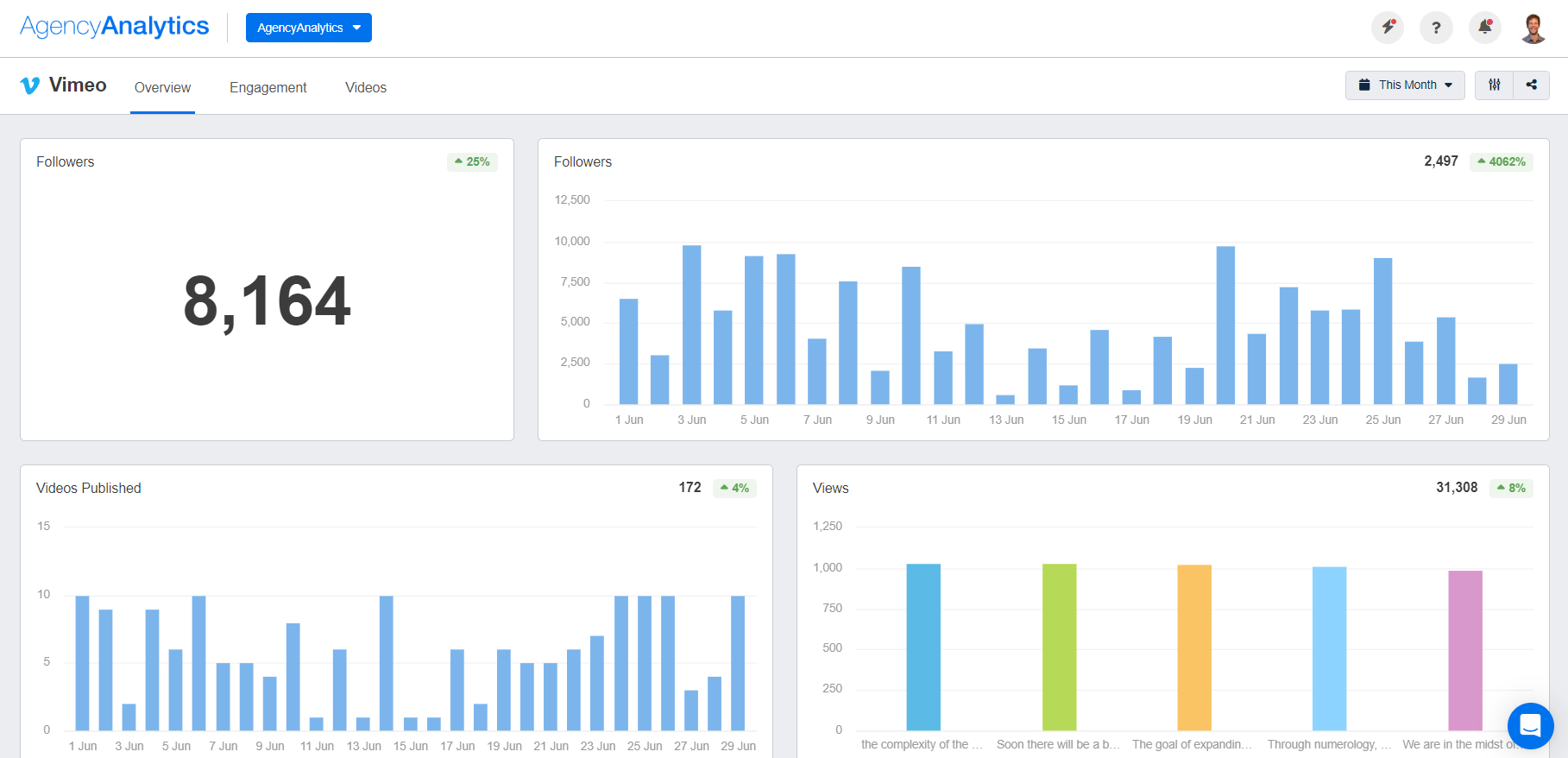 Keep on the pulse of your clients' video marketing efforts and see what type of content resonates most. Access a range of platform-specific marketing dashboards on AgencyAnalytics–start your free 14-day trial today.
2. Testimonial and Case Study Videos
What better way to build brand trust than through case studies and customer testimonial videos? 
Video marketing helps us reach new clients, showcase our work and demonstrate expertise. Clients are so inundated with calls and emails that it's hard to know who they can trust. We build authority through video testimonials, case studies, and content. It helps to differentiate us from the thousands of digital marketing firms out there, many of which are just a guy with a laptop. 

Lane Rizzardini, Co-Owner of Marion Relationship Marketing 
Videos featuring customer stories are an effective way to get endorsements and real-life feedback (not to mention it also diversifies content).
Use video testimonials and case studies to:
Describe how your clients' products or services solved specific problems

Show quantifiable before and after measures of progress 

Repurpose content across multiple platforms (remember to use the correct social media sizes, of course). There's also an opportunity to extract content such as:

Key takeaways (e.g., the initial problem and end result)

Catchy direct quotes or endorsements

Transcripts to create longer-form content (e.g., blogs)
For example, take this case study video of Squeeze Marketing.
Aside from this engaging format, there's also a supplementary blog on "How This Digital Agency Scaled On Their Reporting Prowess". This approach empowers video viewers with the choice to delve deeper into the content and determine their preferred method of consumption.
3. Educational Videos
Viewers crave more than just passively receiving information. They seek to gain deeper insights or clarity about complex topics.
Customers who have already purchased your clients' products or services might require extra support. Potential customers might be compelled to convert after watching an in-depth video demonstrating a brand's authority on a specific topic.
In both cases, video marketing is a powerful tool to deliver valuable information, enhance understanding, and provide support. 
Educational videos are helpful for:
Establishing brand expertise by breaking down common industry issues

Responding to FAQs and providing solutions for consumer pain points

Encouraging engagement (e.g., prompting viewers to leave comments and questions)

Providing an alternative way to consume the content of a blog post
What does an educational video look like in action? Check out this AgencyAnalytics walkthrough video below. It gives a comprehensive overview of the onboarding process and a breakdown of key features.
After watching, viewers know the ins and outs of our client reporting platform, leading to better product usage and greater efficiency. 
4. Product Demo Videos
Instead of relying solely on text or static images, demo videos allow potential customers to see the product in action, providing a much more immersive and engaging experience. This is especially helpful with business video marketing.
Demo videos effectively communicate the value proposition by visually demonstrating how the product works and highlighting its key selling points. In turn, this help viewers understand how your clients' products meet their specific needs.
A few demo video ideas include:
Unboxing a product and showing what's included in the package

Product testing and step-by-step tutorials

Showcasing the functionalities of an online software product
5. Brand Videos
Effective marketing relies on the power of emotional connection, and brand videos are a compelling medium to showcase the core essence of your clients' businesses. 
By addressing the fundamental questions of "Who," "What," and "Why," these videos share your clients' journeys and foster a deeper connection with their audiences. 
To get the most from brand videos, be sure to:
Add personalization by including the faces behind the business (i.e., founders, team members)

Share interesting historical fun facts (e.g., first office location)

Create a timeline of events for sequential storytelling

Share your client's mission statement or overall vision

Focus on why the business was created. Be sure to keep a solution-oriented focus and clearly define who the product or service is created for
6. Augmented Reality Videos
Looking for an innovative way to stay one step ahead? Consider augmented reality videos to incorporate a more interactive marketing approach. 
Generally, augmented reality integrates computer-generated visual elements to create a superimposed, real-life experience. Some industry use-case examples include: 
Retail: Enable virtual product try-ons to enhance the online shopping experience (useful for meeting conversion goals)

Real estate: Give virtual property tours (a handy feature for prospects that are out of town or unable to do an in-person visit)

Tourism: Share virtual tours of popular travel destinations or resorts
How to Create a Video Marketing Strategy
Now that you understand the main types of marketing videos, here's how to start creating video marketing strategies. 
1. Define Your Clients' Goals & Targets
What are your clients trying to achieve? 
Are they focused on increasing brand visibility and awareness? Or is their primary goal to drive website clicks and conversions to meet revenue targets?
Whatever the case, do the groundwork and establish the intent of your video marketing efforts beforehand. Not sure what that looks like? Here are some popular video marketing use cases below.
2. Understand Your Client's Target Audience
Video content creation isn't a one-size-fits-all process. It's about recognizing the unique needs of your client's target audience and tailoring the videos to resonate with them. 
Importance of Audience Analysis in Video Marketing
The process of understanding who your viewers are, their interests, their needs, and their behaviors is known as audience analysis. It's like putting on a pair of specially designed glasses that allow you to view the world from your audience's perspective.
In the context of video marketing, audience analysis is vital for several reasons:
Relevance: It ensures that the content you create resonates with viewers, offering them value and satisfying their needs or interests.

Engagement: When your audience finds your clients' videos interesting, they're more likely to engage with them (i.e., liking, commenting, and sharing). This is especially important with social media video marketing, where engagement is King. 

Customer Journey: By understanding your clients' audiences, you'll create videos that cater to different stages of the customer journey (more on this later)

Personalization: With greater insights about your clients' audiences, you'll create personalized videos that lead to stronger connections and better audience retention

ROI: Ultimately, all the above points contribute to maximizing the return on your clients' video marketing investments. Improved ROI almost always leads to improved client retention, so it's a win-win. 
Tools and Techniques for Audience Analysis
Several tools and techniques aid your creative team in understanding target audiences better:
Demographic Analysis: Tools like Google Analytics provide detailed demographic information about your client's audience, including age, gender, location, and more.

Psychographic Analysis: Surveys and interviews uncover the attitudes, interests, and opinions of the audience.

Social Media Insights: Platforms like Facebook and Instagram offer insightful analytics about your client's followers, their interests, video consumption, and how they interact with the content.

Competitor Analysis: Look at what your clients' competitors are doing. What kind of video content are they creating, and how is their audience reacting to it?

Audience Feedback: Pay attention to the comments and feedback on the videos. This direct communication from the audience provides invaluable insights.

A/B Testing: Test different types of video content to see what resonates best with the audience.

SEO Tools: Tools like AgencyAnalytics or Google Trends help you understand what keywords the audience is using, so you work to claim that video spot on the search engine results pages. 
Understanding the intended audience is just as important as the videos you create. After all, the best video is the one that leaves a lasting impression, and to make that impression, you need to understand who's watching.
3. Create Video Content Strategies Based on the Buyer's Journey
After you've decided on a goal, consider where your clients' target audiences are in the buyer's journey. By creating video marketing content for each stage, you'll provide consumers with the support they need to progress to the next step, guiding them along to an eventual sale. Let's explore this in more detail. 
Brand Awareness
Videos at the top of your marketing funnel should be focused on awareness and can include things like brand videos and explainer videos. 
Remember that the goal isn't necessarily conversions at this stage, it is about introducing your clients' brands and identifying the problem they solve. Be sure to:
Focus on providing an overview of your client's business (especially since many viewers may not be familiar with their brands)

Start videos with a strong emotional lead (e.g., an ICP-focused question, relatable imagery) to encourage viewing 

Finish videos with a memorable end to build brand recognition over time (e.g., a punchy tagline) 
Consideration 
After successfully building awareness, the next stage is nurturing and deepening the brand relationship with prospects. 
During the consideration stage, potential customers actively engage with other brands and form opinions. This presents a prime opportunity to strategically position your client's business in a positive light, increasing the likelihood of future conversions. 
To reach prospects in the consideration stage, create video marketing content that:
Highlights your clients' capabilities (e.g., reiterating their years of industry experience)

Addresses any questions, doubts, or concerns about their products or services

Focuses on unique selling propositions, which will be a point of differentiation from competitor brands
Conversions
At this stage, it is crucial for your clients' video marketing to focus on driving user actions, such as completing an online transaction or downloading an app. 
Testimonials, case studies, and demos are particularly effective here as they address doubts or concerns and provide tangible evidence of value. 
Videos in the conversion stage play a pivotal role in instilling confidence, overcoming sales objections, and guiding prospects toward taking the desired actions. Keep these tips in mind:
Include a call to action (e.g., a "Buy Now" button)

Create a sense of urgency and consider a time-sensitive incentive (e.g., offering a seasonal discount)

Reiterate why your clients' products or services are solutions to particular challenges
Agency Tip: Use high-quality videos to get the best results (at every phase of the customer journey). Even if your clients are on a tight budget, reiterate the importance of top-notch quality and why they should make this sound investment. 
As Will Mullins, SEO Specialist at Will Mullins Search Engine Optimisation Services, shares, "High-quality audio and video go a long way to keeping a viewer watching."
"If you have cheap microphones and cameras and generally poor production, your viewing metrics, such as time spent watching, click-through rates, and views of your other videos will be poor, hurting your channel's visibility." 
4. Decide on a Video Marketing Platform
After you've decided on your clients' goals, it's time to choose where to post their video marketing content, including which social media marketing platforms best suit the marketing strategy . 
To get started, let's look at the top 4 video marketing platforms and some practical content ideas for each.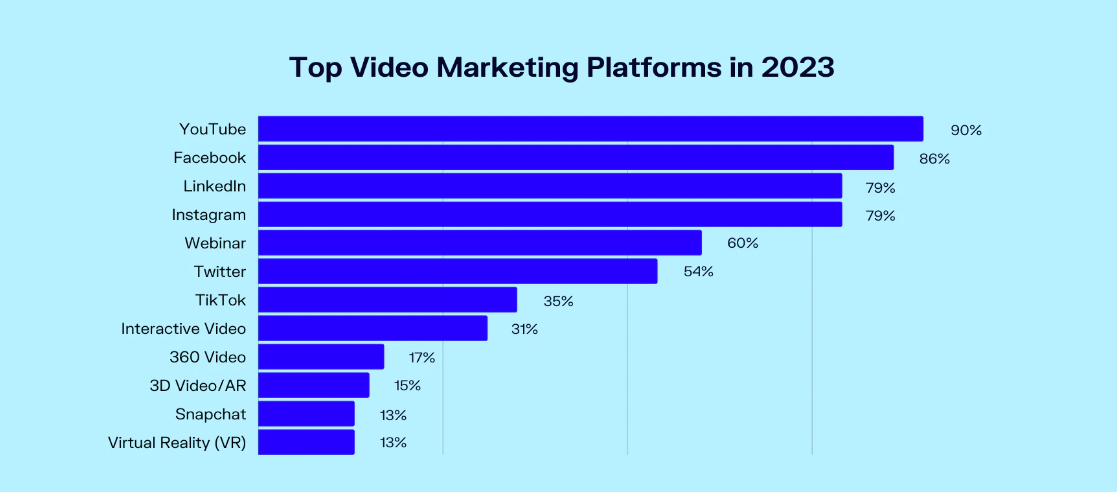 YouTube
YouTube is the world's largest video search engine, which means that it serves an important purpose: discovery. To maximize the potential of this vast video marketing platform, create content such as:
Product demonstrations that highlight unique features and step-by-step tutorials

Vlogs that give viewers personalized insight into your clients' day-to-day activities 

Longer-form educational videos that break down complex ideas or concepts

YouTube Shorts to share short tidbits and in-the-moment videos
YouTube is one part of the marketing puzzle that will help your business stand out from your competitors. Most businesses know that running video ads on Google or Facebook is a necessity these days. But a lot of competition can make it hard to stand out with a smaller budget. YouTube is great for getting your brand out in front of your consumers when you have a smaller marketing budget!

Christina Cypher, Director of Marketing at Click Control Marketing 
Facebook
Facebook video marketing should be fun, emotionally engaging, and highly shareable. Some effective marketing tactics to consider when creating video-based social media posts include: 
Creating explainer videos that infuse storytelling and strengthen brand credibility

Reposting user-generated content to drive organic engagement and foster brand loyalty

Sharing how-to guides and tutorials to showcase products in a visually appealing way

Doing Facebook Live videos for engaging Q&A sessions and group discussions

Creating Facebook Stories to showcase daily activities, reminders (e.g., upcoming events), and promotions
Monitor your clients' video marketing platforms side by side using a customized social media dashboard. Create compelling video strategies based on tangible results–track insights on AgencyAnalytics, free for 14 days. 
LinkedIn
Because LinkedIn is a professional social networking platform, it's ideal for sharing video marketing content centered around: 
Thought leadership (e.g., industry insights, expert advice)

Company culture (e.g., employee stories, coverage of team meetups)

Industry-related events (e.g., presenting at conferences or webinars)

Interviews (e.g., 1:1s with CEOs or other renowned industry experts) 
Agency Tip: Storytelling is crucial for your clients' video marketing success, so remember to create a captivating storyboard in advance. That way, you'll have a strategic plan of action to evoke emotions and create memorable videos that resonate with viewers on any platform.
Instagram
Instagram's algorithm prioritizes video content, increasing the visibility and reach of your clients' marketing efforts. 
Video marketing on this platform enables businesses to create an immersive and visually captivating brand experience. Some Instagram video marketing examples include:
Instagram Stories to repost existing content, share on-the-go tidbits, and create a brand persona

Instagram Live videos to collaborate with influencers, do product overviews or have dynamic discussions

Instagram Reels, which help create visually aesthetic compilations with catchy text and music 
5. Infuse Video SEO for Greater Search Visibility
All the amazing video content in the world won't mean much if consumers can't find it. While it may seem like an added step, take the time to ensure your clients' videos are SEO optimized. That means you should include the following:
An informative video title that accurately reflects what your client's video is all about (after all, no one likes clickbait)

A visually engaging thumbnail that drives clickthrough rates. In fact, the video thumbnail is often as important as the actual video.
The video thumbnail should be appealing enough for the user to want to click through to a video–every play of the video helps the video rank higher. 

Will Mullins, SEO Specialist at Will Mullins Search Engine Optimisation Services
A comprehensive video description to ensure viewers know what to expect. It's also a must-have for greater brand visibility and appearing on search results
There are more than 800 million videos on YouTube. If you don't optimize your video to be found on YouTube and in search engines, you'll most likely have little success with video marketing. As they say, there's no point in buying an expensive car if you just keep it locked up in the garage.

Will Mullins, SEO Specialist at Will Mullins Search Engine Optimisation Services
A video transcript that enables viewers to read and follow along while also improving search crawlability and overall rankings
Video transcripts are important to video SEO as they allow Google to understand the content you're trying to convey.

Brian Zippin, Owner of Digital Marketing Service Pro
6. Measure Your Clients' Video Marketing Results
After creating those amazing video marketing campaigns, you need a system in place to track results and make improvements. Running video campaigns for multiple clients is nearly impossible if you're relying on outdated reporting methods.
No need to resort to tedious manual work–use pre-built marketing dashboards and report templates to do the work for you!
Whether it's a YouTube dashboard or a customizable digital marketing report template, automated data retrieval saves valuable time and effort. Report on key insights such as:
Views

Subscribers

Likes

Comments

Videos Published

Estimated Minutes Watched

Shares
Keep track of your clients' YouTube metrics and enhance the client reporting experience with real-time marketing dashboards on AgencyAnalytics. Sign up for your free 14-day trial today. 
Overcoming Common Video Marketing Challenges
Video marketing is a potent tool in the digital agency's toolkit, but it's not without its hurdles. Whether it's budget constraints, technological issues, or the ongoing quest for viewer engagement, challenges do arise. 
But fear not–the answers to these common problems are within reach.
Challenge 1: Budget Constraints
One of the most prevalent challenges in video marketing is working within a budget. High-quality video production can be expensive, but there are ways to keep costs under control. 
Consider using in-house resources to create videos. Smartphones, for instance, are capable of shooting high-quality video footage. For editing, a multitude of cost-effective software options exist.
As Tony Gnau shared with us for our recent blog post on crazy client requests, clients don't always understand how work is required to create quality videos that perform on video and social media channels. 
"We're a video production company, and we occasionally receive video requests with unrealistic budgets," Gnau, the Founder & Chief Storytelling Officer of T60 Productions, explains.
"One time, a prospect asked for a cost estimate and sent along a link to an example video from a big brand." Based on the level of work that would be required to create something like the example, Gnau's team estimated that the project would cost around $30,000, only to discover that the client's budget was under $3,000.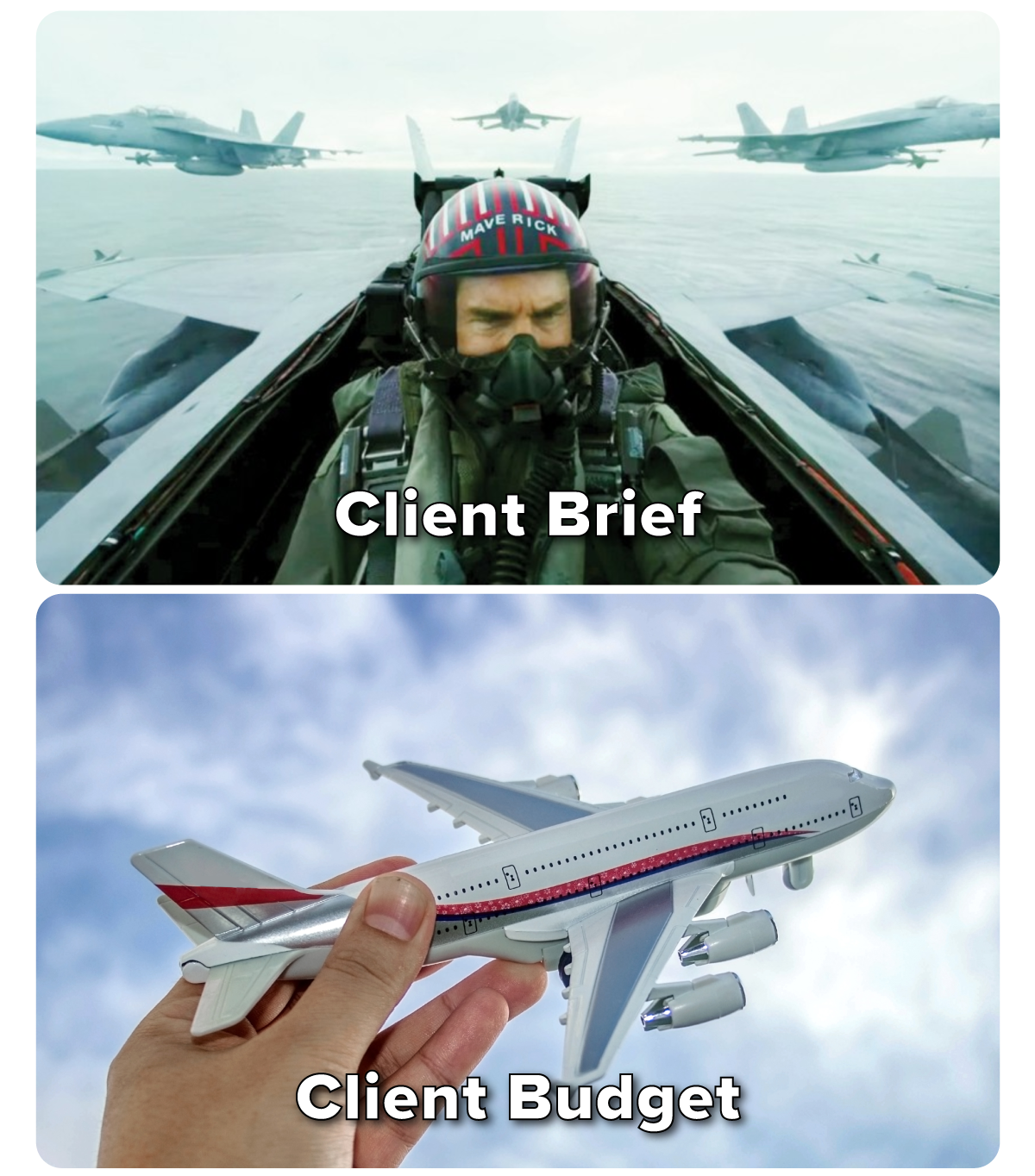 Challenge 2: Limited Technical Expertise
Video creation involves some technical expertise, and not every agency might be comfortable with the nuances of video editing or special effects. Fortunately, there are tons of online resources and tutorials to assist with this.
Additionally, video editing software often includes templates and user-friendly interfaces that make the editing process simpler.  Plus–if all else fails–animated videos are a great way to get the message across without the need for fancy cameras and sound equipment. 
Challenge 3: Lack of Creative Ideas
Creating unique, compelling video content consistently is challenging. To overcome this, look for inspiration in your brand's identity, customer stories, competitors, and even industry trends. Keep the lines of communication open with your team and encourage brainstorming sessions.
Challenge 4: Ensuring Audience Engagement and Marketing Success
Audience engagement is often elusive or hard to predict. It's not just about creating quality videos, but about making sure those videos resonate with your audience.
The key is to understand your clients' target audiences and what they want. Use analytics to uncover viewer preferences and refine the video strategy accordingly.
Also, be sure to set clear, measurable goals from the beginning and then tracking the right metrics, such as views, shares, and engagement rates.
Challenge 5: Time-Consuming Video Production
Streamline the video production process by having a clear video planning process in place before shooting begins. Having a well-defined video script, a storyboard, and a shooting schedule helps make the production process more efficient.
Overcoming these challenges often feels like a daunting task. However, with the right approach and the right resources, these obstacles are turned into opportunities for growth and learning in the complex yet rewarding world of video marketing.
After all, if video marketing was easy–everyone would do it. 
Take Your Clients' Brands to the Next Level Through Video Marketing
Video marketing is an incredibly powerful tool to reach new audience members and communicate brand value. 
Whether it's explainer videos or testimonials, each piece of content should be carefully crafted to align with the buyer's journey, guiding potential customers from awareness to conversions. 
Once video content is published, monitoring, measuring, and optimizing video marketing campaign performance is essential to enhance results continually. 
By harnessing the power of video and implementing a data-driven approach, you'll maximize the impact of your clients' marketing efforts, increase engagement, and drive meaningful business outcomes.
No need to rely on surface-level video insights or second guesses. Track your clients' metrics with the click of a button–it's free for 14 days on AgencyAnalytics.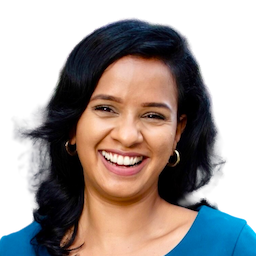 Faryal Khan is an experienced marketer and brand photographer with a passion for content creation. She creates value for brands through storytelling and captivating visuals.
Read more posts by Faryal Khan ›
Try AgencyAnalytics risk-free for 14 days. No credit card required.