Gaining a competitive edge in the marketing industry can feel overwhelming at times. The good news is many others are navigating the same journey. Collective success becomes attainable by seeking support from peers in the industry and leveraging their skills and expertise. 
Enter strategic partnerships. 
Instead of looking at other agencies as direct competitors, there may be ways they can help you get to the finish line twice as fast. 
Among the innovative strategies that industry leaders are leveraging, building strategic partnerships is a serious game-changer that shouldn't be overlooked. These alliances foster collaboration and synergy and open the doors to remarkable growth opportunities. 
In this guide, we'll cover how to build strategic partnerships and share valuable insights on how to make the most of your partnership-based collaborations from experienced agency owners themselves. 
What Are Strategic Partnerships?
Strategic partnerships are two (or more) agencies teaming up together to achieve bigger and better results than they could on their own. From childhood, we've always been told that great things are accomplished when people work together. 
For example, we all know and love some of the iconic duos from childhood television: Scooby-Doo and Shaggy, Buzz Lightyear and Woody, and Batman and Robin. They've all teamed up for the greater good and wouldn't be the same without their counterparts. 
Two companies working together are better than one company. A successful agency partnership is all about tapping into each other's strengths. Picture this scenario:
You're a branding agency, and your client needs a website. You partner with a web development firm and an SEO expert to provide the client with a full range of services. Each agency benefits from the partnership, and the client gets an all-in-one package to run a successful website. 
Strategic partnerships should have complementary capabilities that also offer a fresh perspective. Working together leads to smoother processe
Receive Agency Growth Tips, Delivered to Your Inbox
s, sharing costs, and discovering new ways to do things. Partnering with trusted allies shows clients that you're serious about delivering top-notch results with a solid team behind you. 
Why Agencies Should Consider Partnerships
Before we share tips from agency owners, let's first expand on why strategic partnerships are valuable and when agencies should consider pursuing this avenue.
Service Expansion
The main reason that clients hire agencies is for their expertise in a particular growth strategy, technical capabilities, or industry knowledge. 
One of the most important aspects of scaling an agency is becoming known as a leader in the space, and to accomplish that, you typically need to be specialized. Strategic partnerships help you maintain your agency's specialty while also being able to offer skills from another agency. 
With that in mind, you can successfully offer a wider range of services. 
For example, if a software development agency knows their client needs a new website, branding, marketing services, and a complete package to launch their marketing campaign, joint ventures are an ideal solution. Instead of trying to do everything yourself or simply telling the client you can't help them with that particular task, a successful strategic partnership helps you to stay focused while providing additional value and, ideally, bringing in additional revenue.
Bringing strategic partners onboard allows us to offer a wider selection of services to our clients, and frees us up to focus on our core business.

Kaena Miller, Partner at Red Blind Media
The goal is to collaborate with a partner agency that already excels in an area where your agency is in need and partner with them to offer services that aren't currently in your wheelhouse. 
With strategic partnerships, you can focus on your core specialties while still giving clients a holistic approach to their marketing efforts - which makes your job easier and the client happier.

Greg O'Rourke, Founder of Dojo Web Group
Lead Generation
Another important reason to consider building strategic partnerships is the potential for lead generation. 
Instead of hitting a growth plateau, stay proactive and focus on partnering strategies that propel your agency forward. 
By partnering with another agency, you not only benefit from the addition of their services, but you'll potentially introduce your services to their clients, a win-win scenario for both parties to stay on a successful growth trajectory.  
We started receiving business from some of our partnerships and due to this, it has increased our revenue and business growth. Our agency always considers this criteria for strategic partnerships: can we help each other out? And, is there a financial benefit for both of us? 

Blake Baxendell, CEO at Wahha Design
Savings on Overhead Costs
Aside from the financial benefits of generating leads from your strategic partnerships, you can save on overhead costs. This means your team increases turnaround times while focusing on innovation and service quality. 
Not only does your agency save by not hiring in-house experts to satisfy client needs, but you and your partner agency save on shared resources. 
By pooling together your expertise, tools, and technology, you avoid duplicate expenses and streamline your operations. Consider this cost-savings scenario:
You teamed up with another agency and are working together on a project to design and launch a new website, including a big splash in paid and social media. Rather than both agencies paying for their own licenses for key design and new technologies, the agency that specializes in a specific deliverable owns that software (such as Photoshop for social media image designs). Each agency has the tech stack that's appropriate for what they do, reducing the need for individual subscription costs for each agency involved in the project. This is just one example of many overhead costs your agency has the opportunity to cut back on, especially when budgets are tight. 
Strategic partnerships help our agency stay lean, be nimble in growth, and keep pace with bigger agencies that have more financial resources and team members. In a fast and competitive industry, this matters to our small marketing agency and has been a key to our success.

Vincent Iachetta Jr., President at Peppermonkey Media
Access to Technical Talent
Finally, one of the biggest advantages of building strategic partnerships is access to technical talent. 
Let's say you're a branding agency and your client wants to build an app. Rather than hiring your own team of tech geniuses to whip up the interface, creating a mutually beneficial partnership with a dev agency will help you fill in the gaps without having to spend time on recruitment marketing, vetting candidates, or going through the hiring process yourself. 
Strategic alliances empower you to bypass the highly competitive process of hiring technical talent, allowing you to focus on agency profitability.
Aligning our business with reliable providers of services that complement the websites we build and host gives us an opportunity to introduce clients to trustworthy experts. For example, these partnerships ensure our clients get a good return on investment from their website (SEM services from us) and have secure reliable computers (IT services from partners).

Jeremy Dawes, CEO at Jezweb
4 Types of Strategic Partnerships for Agencies
While partnerships with other agencies are often the most common, it's important to note that there are several different types of strategic partnerships for agencies to consider. Some benefit the agency directly, while some are leveraged to benefit client campaigns. Here are the top four:
1. Agency Partnerships
The most common type of strategic partnership is with other agencies within the industry that offer complementary and not competitive services.
The key for an agency to build successful partnerships is to ensure the potential partner understands your niche and has proven experience speaking to your target demographics. Look for case studies, testimonials, and client reviews. Conducting detailed research to vet your partnership sets you both up for long-term success. 
Agency Tip: Hire an agency you're considering partnering with to do a paid test project before having them do work for a client. This gives you a chance to do a trial run and see how the partnership will work.
Ensuring that a partner has the capacity to grow and cope with future challenges is super critical otherwise it's hard to stay invested in the relationship. Trialing small joint projects or testing their services on ourselves is a good first step to building confidence.

Jeremy Dawes, CEO at Jezweb
2. Channel Partnerships With Software Vendors
Channel partnerships are a great way to connect with other companies serving the same target market, such as software vendors. 
For example, this B2B podcast agency highlighted how Dobbin Buck of GetUWired grew his agency rapidly as a result of a direct partnership with Infusionsoft when they were just starting out. GetUWired became an advocate for Infusionsoft, they built a strong, trusting relationship, and it wasn't long before both companies started sending customers to each other. This a great example of how a partnership helped both parties experience rapid growth and new business opportunities in new markets.  
Marketing agencies also build strategic partnerships with AgencyAnalytics by providing thorough, insightful, and original content for our blog. Agency leaders have knowledge of various industries and great tips and advice that we share daily with our readers. If you're excited about a topic that you know other agencies would be too, consider writing for us.  
3. Industry Influencer Partnerships
Other types of strategic partnerships to consider are with influencers in the industry. For example, for agencies looking to boost a client's online presence, partnering with influencers helps to expose their client's products or services to a wider audience.
Because social media influencers often have a significant following in a specific niche or demographic, you tap into a pool of potential customers who are already interested in that person's content, recommendations, and credibility.
However, this kind of collaboration often transcends mere promotion, aiming for a long-term relationship that can include joint ventures, co-created content, or a consistent and continuous endorsement. These agency-level partnerships also have the potential to span multiple client programs. For example, a partnership with a well-known home and garden influencer could run a different campaign for a different home decor client each month. 
Partnerships thrive when everyone wins. In this case, the influencer also benefits from the partnership in terms of monetary compensation and working with brands they may not have had access to before your agency's outreach.
Track the success of your clients' influencer partnerships in a dedicated social media marketing dashboard. Start your 14-day free trial.
4. Sponsorship Opportunities 
Sponsorship opportunities are another way for marketing agencies to build strategic partnerships. Many agency leaders leverage in-person sponsorship opportunities as a way to strengthen their industry presence and showcase their expertise to an informed audience. 
For example, attending an industry-specific conference to promote your agency's services. Partnering directly with an event like this associates your agency with a reputable organization. 
Participating as a keynote speaker, setting up an exhibition booth, or networking during the event are all great opportunities to build personal relationships and showcase your agency's expertise. The goal of these events is to give away free tips as a way to gain potential clients.   
The best way to build trust and brand awareness was to reach out to other vendors currently serving the industry that complimented or benefited from our work. We asked if we could partner with or sponsor their events, webinars, etc. By having our names and logos and even our teams seen together, we could piggyback on the trust they've already built: if you can trust that company, you can trust us too.

Lane Rizzardini, Co-owner of Sleep Apnea Leads
7 Tips for Successful Partnerships From Agency Owners
We reached out to agency owners and asked them to provide insight into their experience managing strategic partnerships. Below you'll find their tips for nurturing long-term relationships.
1. Look for Synergies
The most consistent tip from agency owners when it comes to building strategic partnerships is to look for synergy in your service offerings.
If your services complement other agencies and you have a similar agency pricing model, it's a great reason to work together. 
For example, a software development company working with a UX and acceptance testing firm gains better control over their work quality, identifying bugs early and giving your agency the opportunity to address them before a project launches. Plus, there's a chance for referrals from the partner company to get more clients for your agency.
We look for strategic partners who bring complementary expertise and capabilities to the table. This could be in the form of specialized skills, industry knowledge, or unique resources. By combining our strengths, we offer comprehensive solutions that go beyond what either party could achieve individually. 

Gia Ching, Managing Director at GCC Consulting
2. Define Roles and Responsibilities
After finding the right agency partner, it's key to clearly define the roles and responsibilities of each stakeholder before starting any client work. 
Aim for clarity on roles, tasks, and duties to be fulfilled on all future projects so everyone knows exactly what they're expected to deliver. This is a great reminder of why building successful partnerships around a common goal is crucial. 
If possible, structure out every role, responsibility, chain of command, mode of communication, and crisis management for your strategic partnerships. Delegating a well-thought-out place for every team member equips your partnership for success and mutual gain in the long run. 
Regular partnership meetings and open discussions can help align goals and find common ground. In some partnerships, there may be a significant power imbalance, with one party having more resources, influence, or control. This can lead to an unfair distribution of benefits and strained relationships. To address this, it is important to establish clear roles, responsibilities, and expectations from the beginning.

Anatoly  Zadorozhnyy, CEO at Marketing 1on1
Be crystal clear on what the goal of the strategic partnership is, what deliverables you're expecting, and when you're expecting them. Having a detailed outline helps both parties manage client expectations and ensures everyone holds up their end of the deal. 
Keep track of all client deliverables in a single marketing dashboard that both agencies and clients have access to. Managing strategic partnerships is easy with custom user permissions in AgencyAnalytics. Start your 14-day free trial.
3. Put the Partnership in Writing
One of the easiest ways to set clear expectations and clearly define roles and responsibilities is to put everything in a strategic partnership contract. This might sound obvious, but it's often overlooked and assumed that a handshake deal will suffice.
Make sure your agreement is in writing and has been reviewed by a legal professional. According to upcounsel, your contract should spell out exactly how the relationship will work and include a non-solicitation clause to prevent your potential partner from going after your customers or employees.
It gets tricky when a strategic partnership has an overlap of services between them. There can be the risk of losing a potential client to your strategic partner if they offer additional services similar to what you offer. To resolve this, establish expectations and norms right from the beginning and acknowledge any overlaps that may exist. Good communication and clear boundaries are critical.

Greg O'Rourke, Founder of Dojo Web Group
4. Go Above and Beyond
Remember, you're building your agency's reputation when you're working with someone, whether with clients or other agencies. Going above and beyond for your strategic partners builds trust, resulting in a stronger, long-term relationship.
While it's important to stick to the contract terms and not overstep boundaries, exceeding your partner's expectations is rarely a bad thing. For example, rather than simply sharing logo options with your partner (per the contract), take the time to share your thought process and research to back up what you've produced. This arms your partner with extra data to lean on when pitching your logo to the client.
Earning that trust and credibility with your strategic partners also leads to more word-of-mouth referrals. If you have great leadership skills and your team delivers exceptional work that clients love, why wouldn't another agency leader want to recommend your business and services if they've had a great experience with you?
Help your partners with the big things but also little things like replying quickly to emails. Don't be afraid to help out with things that aren't "in the contract" because it's the little things that matter. Be there when they need you.

Cynthia Johnson, Owner of Golden Tide Consulting
If your collaboration is working well and both parties are holding up their ends of the deal, sending a thoughtful gift is another way to prove you value the partnership.
I keep in continuous touch via email and in-person networking, and we also send out Christmas gifts to all our partners too.

Blake Baxendell, CEO at Wahha Design
5. Be Patient 
As the saying goes, "Good things come to those who wait." The same can be said for successful strategic partnerships. It will take some time for both parties to see the benefits of the partnership, but if you're willing to wait, the long-term gain is often worth it. 
Be prepared to pay to play to get started. Rarely are you going to just get a lot of free value right off the bat. 

Lane Rizzardini, Co-owner of Sleep Apnea Leads
An excellent way to approach an agency you'd like to partner with is by providing a pro bono service or offering a service at a discounted rate as a "test" project. This gives you the chance to showcase your agency's value and expertise in hopes of building a mutually beneficial partnership. Although discounting your services usually won't show immediate results, patience is a worthwhile strategy to create mutually beneficial partnerships and win long-term business.
Focus on mutual value and long-term relationship building. Consider how collaborating with another agency can bring value to both parties in the long run. Look for strategic partners whose expertise, resources, or client base complement your own, and aim to create a mutually beneficial arrangement that goes beyond a single project or exchange.

Anatoly Zadorozhnyy, CEO at Marketing 1on1
6. Measure Your Success
Measuring the effectiveness of your marketing partnership is essential to understand if the benefits are indeed worth it. If the agency you've partnered with is missing client deadlines and your reputation is on the line, you'll need to assess why this is happening and if there is a solution. 
On the other hand, if the strategic partnership appears beneficial, but you start noticing clients canceling their services, you'll need to judge if the issue arises from the service delivered by the partner or something else. 
And last but certainly not least, a cost/benefit analysis helps determine if the strategic partnership is driving more or less value to the agency's bottom line versus creating the in-house capabilities. 
Without measuring the effectiveness of the relationship, it will be difficult to make informed decisions to ensure the partner agency's efforts and resources are aligned with your agency's long-term vision. 
Agencies will need to use different metrics depending on their specific strategic partnership KPIs. For example, some may look at customer satisfaction through surveys, testimonials, or reviews. 
Customer satisfaction is ultimately the goal of a successful partnership. Do clients love you even more because of a new service/product offered via a strategic partnership? Hopefully, the answer is yes! All other metrics are secondary.

James Shaw, Creative Director & Founding Partner of Twin Creek Media
Alternatively, others may look at the monetary value of their financial partnerships and monitor the number of referrals or leads, time and cost savings, and client churn.
We track revenue and customer acquisition through partnerships, goal achievements, brand awareness, and referral traffic.

Anatoly Zadorozhnyy, CEO at Marketing 1on1
7. Have an Exit Plan
Finally, in developing strategic partnerships, it's important to have a clear exit plan for both parties. If the partnership doesn't work out as expected or the contract has been fulfilled, an exit plan makes the transition much smoother.
The plan should be fair and just for both parties that outline what circumstances will occur at the end of your agency partnership. Having this in writing makes it easier to define your specific parameters.
We've had a number of partnerships fail to do what they say, have a lack of communication, miss deadlines, etc. The best way to resolve these issues is to seek resolution through communication. As a last resort, seek legal advice.

Vincent Iachetta Jr., President at Peppermonkey Media
The Takeaway
Strategic partnerships offer many benefits, including the ability to specialize while offering clients a full-service experience. Similarly, finding the right potential partners is a great way to increase the number of leads to your marketing agency and provide access to technical talent that may have otherwise been difficult to hire.
In developing a successful strategic partnership strategy, keep in mind that interesting opportunities may come from outside of the agency world, for example, with influencers or software vendors. When you're ready to form a new partnership, use the tips from the agency owners mentioned above to ensure it's a success for both parties and, most importantly, the client.
Scale your business with client reports and marketing dashboards that keep everyone in your strategic partnerships on the same page. Monitor critical agency growth KPIs by starting your 14-day free trial.
The only regret we have about switching to AgencyAnalytics is not doing it sooner. It has saved us an incredible amount of time and makes us look polished and professional.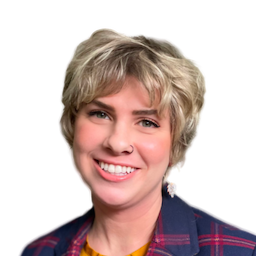 Richelle Peace is a joyful writer with a degree in Journalism. She loves writing web content, blogs, and social media posts. Whatever the topic, she's fascinated by learning and sharing.
Read more posts by Richelle Peace ›
Try AgencyAnalytics risk-free for 14 days. No credit card required.