With so many new marketing channels and platforms available to grow a business, it can be challenging for agencies to keep up with each innovation while still remaining specialized.
From new social media platforms to new fields of software development, the days of "full-service agencies" almost seem infeasible these days. That said, there is another viable option to meet client requests while remaining specialized in a specific niche: agency partnerships.
In this guide, we'll discuss how agency partnerships can provide clients a full-service experience while not spreading yourself too thin across multiple service offerings. To gain insight into this topic, we've reached out to several agency owners who shared their expertise in forming a successful agency partnership. In particular, we'll discuss:
Why Agencies Should Consider Partnerships

3 Types of Strategic Partnerships for Agencies

5 Tips for Successful Partnerships from Agency Owners
Let's get started.
Why Agencies Should Consider Partnerships
Before we get to the tips from agency owners, let's first expand on when and why a partnership might be valuable in the first place.
Focus & Specialization
The main reason that businesses hire agencies is for their expertise in a particular growth strategy or technical capabilities. One of the most important aspects of scaling an agency is becoming known as a leader in the space, and to accomplish that you typically need to be specialized. 
With that in mind, there are often significant overlaps between agencies in terms of clients and services. For example, if a software development agency is building a completely new website for a client, they may also need branding and marketing services to go with the launch. Instead of trying to do everything yourself, or simply telling the client you can't help them with that, a partnership allows you to stay focused while providing additional value, and ideally bringing in additional revenue.
Lead Generation
Another important reason to consider partnerships is the potential for lead generation. Since each agency will have already put in the work to acquire existing clients and likely can't provide services for everything that comes their way, it can be a win-win for both parties. As Alex Berman from Experiment 27 highlights:
Strategic agency partnerships are one of the top lead generation methods. If you're an agency owner then it is easier to get into partnerships with other agencies than it is to acquire new clients.
Access to Technical Talent
Finally, in the case of creative agencies partnering with software development agencies, one of the biggest advantages is the access to technical talent. Even if you're providing a simple technical consultation to clients, having access to another talent pool without having to vet and hire them yourself can be incredibly valuable. Essentially, partnering with a development agency allows you to bypass the highly competitive process of hiring technical talent.
3 Types of Strategic Partnerships for Agencies
While partnerships with other agencies are often the most common, it's important to note that there are other options. In particular, there are several different types of strategic partnerships for agencies to consider:
Channel partnerships with software vendors: Channel partnerships can be with other agencies or from other companies serving the same target market, such as with software vendors. For example, this B2B podcast agency highlighted how Dobbin Buck of GetUWired grew his agency rapidly as a result of a direct partnership with Infusionsoft when they were just starting out. With both companies sending customers to each other, it makes sense that both parties saw rapid growth as a result of the partnership.

Influencer partnerships: Another type of partnership to consider is with influencers in the industry. For example, social media agencies partnering with influencers can be beneficial for both the agency acquiring new clients and the influencer getting more exposure to brands.  

Agency partnerships: Finally, one of the most common types of partnerships is with other agencies within the industry, assuming they offer complementary and not competitive services. As the CEO of SingleGrain highlights:
The key to successfully building channel partners is to make sure that they are serving your target market (same industry, company size, etc.) and that they have proven case studies. Consider hiring them to do a paid test project for your agency before having them do work for a client.
5 Tips for Successful Partnerships from Agency Owners
Now that we've discussed various types of partnerships, in this section, we reached out to agency owners and asked them to provide insight into their experience with successful partnerships. 
Look for Synergies
The most consistent tip from agency owners is to look for synergy in your service offerings. Michael Sena, founder of spreadsheet consultancy Senacea had this to say about partnering with agencies that provide complementary services:
If your services are complementary with those of other agencies and you are in the same pricing league, that's a solid basis for cooperation. Although the initial effort put into discussing and planning it may seem discouraging, it pays off over time and comes with an array of additional benefits. For instance, a software development company collaborating with UX & acceptance testing firm improves its control over their work outcome. That makes their services more appreciated by the customers and shields the agency from potentially insufficient testing performed by the client. Not to mention the chances for referrals from the partnering company. 
Define Roles and Responsibilities
After finding the right agency partner, it's key to clearly define the roles and responsibilities of each stakeholder before starting any client work. As Kevin Miller, the CEO and co-founder of the SEO agency GR0 suggests:
For any successful agency partnership, you need clearly dignified roles, tasks, and duties to be fulfilled in the future. This is why it is necessary to build partnerships around strategic alliances that increase efficiency and effectiveness. Structure out every role, responsibility, chain of command, modes of communication and crisis management. Delegating a well thought out place for every team member equips your partnership for success and mutual gain. 
Set Clear Expectations
In line with the suggestion to clearly define roles is the suggestion to set clear expectations for each partner. This concept is just as important in managing client expectations as it is for managing partnerships. Taylor Ryan, the CEO and founder of Klint Marketing had this to say about setting expectations:
I've come to realize that the most important part of forming an agency partnership is setting clear expectations right from the start. There's no point going into a partnership if a few months in you realize it's not working out for you. So, make sure you know what the goal of the partnership is, what deliverables you're expecting and most importantly when you are expecting them. Outline all of those things and make sure both parties hold up their end of the deal.
Put the Partnership in Writing
One of the easiest ways to set clear expectations and clearly define roles and responsibilities is to put everything in a contract. This might sound obvious, but it can often be overlooked and assumed that a hand-shake deal will suffice. Eric Clay, the CEO and owner of the B2B digital marketing agency Vale Creative suggests the following:
This applies to everything in business, but particularly to partnering with an agency. Make sure your agreement is in writing and has been reviewed by a legal professional. Your contract should spell out exactly how the relationship will work, and include a nonsolicitation clause to prevent your potential partner from going after your customers or employees. 
Have an Exit Plan
Finally, in developing an agency partnership it's important to have a clear exit plan for both parties. If the partnership doesn't work out as expected, this will make that transition much smoother. As Michael Hammelburger, the CEO of The Bottom Line Group highlights:
Create an exit plan that is fair and just for both parties. In this way, you outline what circumstances will necessitate the end of your agency partnership in writing and it will be easier to define your parameters. In any case, another party may decide to buy out the other so it's necessary that proper planning is carried out to smoothen transitions.
Summary: Agency Partnerships
In summary, agency partnerships offer a number of benefits including the ability to specialize while still offering a full-service experience to clients. Similarly, finding the right partner can be a great way to increase the number of leads to the agency and provide access to technical talent that may have otherwise been difficult to hire.
In developing a partnership strategy, keep in mind that interesting opportunities may come from outside of the agency world, for example with influencers or software vendors. When you're ready to form a new partnership, use the tips from the agency owners mentioned above to ensure it's is a success for both parties, and most importantly, the client.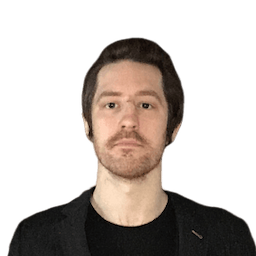 Peter Foy is a content marketer with a focus on SaaS companies. Based in Toronto, when he's not writing he's usually studying data science and machine learning.
Read more posts by Peter Foy ›
Try AgencyAnalytics risk-free for 14 days. No credit card required.