As a marketing agency owner, you're likely familiar with the feeling of hitting a growth plateau. It's like driving on a straight road with no end in sight. You have a solid team, a good client base, and quality services, but the next level seems out of reach. 
It's a common challenge in the industry–but it's certainly not the end of the road.
In this article, we'll show you how to implement strategies to help you break through a growth plateau and accelerate your agency's growth, along with tips from marketing agency owners themselves:
Is your agency stuck in a growth plateau? What can you do about it? Let's get into it. 
What Is a Business Plateau? 
A business plateau refers to a stage in a company's lifecycle where it experiences a period of little or no growth. Oftentimes, agency owners notice they reach a growth plateau after a period of rapid growth. It is a state where a business's revenue, profits, or market share have reached a point where they have stagnated or are experiencing minimal growth, despite continued efforts to increase them.
Business plateaus can occur due to a variety of factors, such as:
Market saturation,

Increased competition,

Lack of innovation,

Poor management, or

Economic downturns.
It is essential for agency owners and leaders to identify a plateau and take action to overcome it to avoid stagnation or decline in the company's performance. Your leadership team needs to reassess strategies, services, target audience, and your agency's niche (or lack of one). By making any necessary adjustments, you can reignite growth and sustain a competitive advantage.
How Do I Know if My Agency Has Hit a Growth Plateau?
As a business owner, your marketing agency must constantly evolve and grow to meet the demands of your clients and your business. And there are multiple signs that identify if your agency is plateauing:
1. Lack of Innovation
Is your team having difficulty thinking of new and innovative ideas? Your agency may be experiencing a growth plateau if you constantly use the same strategies and tactics for every client. 
2. High Employee Turnover
Are you losing employees? If that's not the case, are they engaged and satisfied with their roles? This could be a sign that they're not inspired by the work they're doing.
3. High Client Turnover
Is your agency regularly not meeting client expectations or noticing stagnant and declining results that need to be improved over time? 
4. Difficulty Acquiring New Clients
If your agency is struggling to attract new clients, you may need to look at your sales strategy, consider your reputation in your local market, and think of ways to market for your own business. 
5. Stagnant Revenue Growth
Has your agency's profitability come to a halt despite your efforts to increase it?   
It's essential to reevaluate your agency's performance regularly. Take note of concrete metrics like revenue and the level of communication and collaboration between your internal team and external clients. 
We have monthly directors' meetings where we look at our finances. We check in with each other and discuss things we're liking or things we're getting tired of. We're very open with each other. 

– Hayley Peters, Co-owner of Oh My Digital
How To Reignite and Sustain Agency Growth (With Steps) 
To improve your agency's bottom line, you must focus on the right strategies and tactics to point you in the right direction. You may not experience rapid growth overnight, but it's all about the small steps you take to ensure long-term success. 
We went for a holistic approach–looking at who was under the most pressure, what clients were asking for, and how we could transform as a team to get it done right. We hired new people to provide new services that were getting traction globally, upskilled people to ensure we had more capacity, implemented more detailed project management, changed our website and brand to make it fit better with the new us, and super-powered our own digital marketing campaigns.

–Michelle van Blerck, Communications Manager at Digital Freak
Here are ten ways to help get your agency back on track from a growth plateau: 
1. Clearly Define Individual Roles and Responsibilities
This step goes both ways–for clients and your team. 
Set boundaries with your clients and communicate where your agency fits their overall business OKRs. You don't want constant client phone calls that potentially threaten your agency's efficiency, time management, or billable hours. 
As for your team, ensure you have a clear structure that helps you delegate tasks and put your agency back on track. A leadership team is crucial to growing your agency for many reasons:
They set goals, allocate resources, identify ways to achieve the agency's objectives and help the team stay focused toward a common goal.

They make informed data-driven decisions, assess risks, evaluate opportunities, and look at your agency's best course of action.

They identify and develop talent within the agency, including training, coaching, and mentorship to help employees grow and excel within their roles. 

And arguably most importantly, they identify and maintain strong client relationships so you can focus on growing the agency.
I spent a couple of years cultivating and building leaders within the company. We made a plan to promote someone to CEO, and now when people look around to make decisions, they say, 'Who's the highest ranking person in the company? Well, it's CEO!' So they start going to her now." 

–Stephan Christopher, Founder of Wit Digital 
2. Raise Your Rates as a Way To Increase Agency Growth
Looking at your agency's pricing model is crucial when assessing your future business growth. Are you charging enough to cover your employees' salaries, maintain future growth goals, and build a profitable agency you might one day sell? 
Evaluating your rates is a great way to productize services that, in turn, help predict revenue. For example, Dan Delmain, Founder of :Delmain said his team experienced an invoicing nightmare when offering a la carte services. They switched to a 'Good,' 'Better,' and 'Best' package model, making forecasting future revenue easier.
The communication alignment among the team and partners works really well for us. And we were definitely late to that party.

–Dan Delmain, Founder of :Delmain
3. Upsell (and Downsell) Your Way to Agency Growth
Packing your services is often an easier entry into upselling clients. It's also a great strategy that offers flexibility to your clients–helping you retain them for longer. 
For example, Denver, Colorado-based agency Terrayn Dispensary Marketing allows their clients to self-select what fits them best at their stage of business. This also helps them maintain clients they may have otherwise lost due to external forces outside of the agency's control.  
We have tiers that allow us to flex clients if they hit economic tough times. We try to be that partner that has your back. We tell them, 'Let's bump you down to this, and that way, you won't lose any of the results, but we can continue to work together and figure this out.'

–Trevor Shirk, CEO & Founder of Terrayn Dispensary Marketing
4. Review Your Project Types
Are the majority of your contracts long-term? Short term? Pay per hour? Maybe you have no contracts altogether. There is no one-solution-fits-all when it comes to project types, but if your agency is hitting a plateau, it may be time to assess if you should try a different approach.  
In a project-based revenue model, the agency's income is generated from delivering successful projects to clients. However, relying solely on project-based revenue has the potential to pose challenges when scaling up the agency due to the unpredictability of the cash flow and the need to acquire new clients to maintain a recurring revenue constantly.
Building long-term client relationships and establishing recurring revenue streams through retainer agreements can address these challenges and enable sustained growth for your agency.
The project-based website method creates unnecessary cash flow constraints on the client's business. It also creates a scenario where updating their website becomes more challenging and more costly, resulting in poorly kept websites over time.

–Adam Allen, Founder of LeaseMyMarketing
5. Make Marketing Your Agency a Priority
Re-evaluate your website and marketing messaging. Is it resonating with your ideal customers? The content on your website should speak directly to the clients you're trying to attract. And immediately tell them why they should choose your agency to solve their marketing problems. 
Many agency owners get caught up in the day-to-day work for clients and often need to pay more attention to promoting their agency. 
Any digital agency knows that having "Home" as the meta title on their website's homepage is a sure sign that the agency has not invested the time and attention on their own website's SEO. Savvy potential clients will know this too. 
But marketing your agency goes well beyond a website. Stephen Christopher of Wit Digital attends marketing events to meet new prospective clients and promote his agency as a leader in their home service-based industry. 
These events grew from 11 people attending to several hundred. The industry that we serve sees that we care, they can put a face to the name, and we're building trust with them.

–Stephen Christopher, Founder of Wit Digital
Attending in-person events is just one advertising strategy many agency owners try. 
Australian-based agency, Distl, underwent rebranding for many reasons–one of them being clarity on who their ideal clients are. 
[After rebranding] the type of client that comes to us now is just a bit different. We now have clear personas for the people we want to speak to, and we're also finding that the inquiries are from clients who want a full suite of deliverables rather than just SEO services.

–David Metcalf, Director of Distl
6. Optimize Talent 
Attracting and retaining the best talent is crucial to your agency's growth. After all, your team has the potential to impact better results for clients, help maintain a positive reputation for your agency, and keep your costs lower.
For example, employee turnover is very time-consuming and expensive. Training new employees requires time and resources, and you're likely to experience decreased productivity from the rest of your team while the new hires get up to speed. 
Keeping your employees happy retains them and fosters a creative environment that promotes productivity and innovation. A talented team makes all the difference, giving your agency a competitive edge. 
Happier people are more productive and more committed to the workplace and the business, and they want to contribute. And then the results come from that, in turn.

– Claire Daniels, CEO of Trio Media
Agency owners like Claire Daniels offers two pieces of advice when it comes to hiring new talent: 
"My view has always been you can teach skills, but you can't teach someone the right attitude." 

"You want to make sure your agency looks attractive but equally as attractive when they get there and not just a facade you put out. So everything you put on social media should make people think, 'Oh that's a place I want to work at,' and equally should attract prospective clients." 
7. Create a Data-driven Culture
Use key performance indicators (KPIs) and OKRs to stay aligned on long-term growth goals. This keeps everyone on your team on track and working towards a common goal. 
Hold regular meetings to share data insights and encourage employees to use the data to inform their decisions and optimize campaigns. 
Agency Tip: Don't forget to celebrate success. You want your employees to recognize that the data helped inform that impactful outcome. 
If you haven't already, it's crucial to invest in data analysis and visualization tools. They help your team become more efficient with client reporting and are a great internal tool for your business.
Create internal dashboards with your analytics software to get a bird's eye view of your agency's goals. 
Moving to AgencyAnalytics was huge. It really was a very large productivity gain for us. And it's a simple tool to use as we bring new employees or clients on board. They don't struggle with learning the tool or anything.

–David Sardinha, Vice President & COO of The Marketing Machine
8. Review Your Management Processes: Discipline, Accountability, and Empowerment of the Agency Culture
Reviewing your agency's internal processes and culture occasionally is beneficial, especially if you plan to stay ahead of the competition. Here are a few other advantages to consider:  
Notice Any Gaps: Is there a gap that's hindering your agency from moving forward? Maybe you need to hire a missing piece of the puzzle that will accelerate your agency's growth. 

Make Improvements to Efficiency: Identify areas where you can streamline processes, reduce costs, and increase productivity. Remember that every hour your agency saves can be transformed into a billable hour, increasing agency revenue. 

Review Marketing Agency Culture: Agency culture is important for attracting and retaining talent, improving performance, enhancing client satisfaction, and fostering innovation. 
So how often should you audit your internal structures? It depends on the size of your agency and overall growth goals. However, a safe answer would be at least every year or when a significant business change occurs, like new leadership or economic shifts. 
Completing this exercise should give you tangible results with actionable findings. For example, sometimes, as a leader, you have to make difficult decisions when it comes to hiring or letting someone go. 
You have to have those hard conversations as a team that is like, "Well, who's not an A or B player?' Because we need to trim the headcount, and it doesn't serve anybody if the ship sinks. It's difficult to do as a business owner because I'm the person who hired these people.

–Trevor Shirk, CEO & Founder of Terrayn Dispensary Marketing
And the same goes for clients. Maybe you'll have to fire a client who just isn't the right fit for your agency and has the potential to bring down morale. 
It's kind of like dating–If you start to see red flags on the first or second date, end it there. Because they're only going to get worse. That's when they should be on their best behavior. I literally tell my staff if they spot a bad apple, don't bring it in and let it poison the rest of the team. 

–Oliver Wood, CEO of PWD
9. Establish Financial Management and Budget Processes
Running into a cash flow crisis in your agency's lifetime is almost inevitable. After all, it's difficult to know when to hire staff and when to invest in software or infrastructure improvements.  
You'll want to establish a budget to get your agency back on track. It should include fixed variable costs and which are mandatory versus optional. Insights into your working capital give a clear understanding of the number of available funds that can be allocated to meet the various needs of your business.
It depends on your business model, but for any money we have coming in, we set aside one-third as a bonus, another third for taxes, and a third for a growth fund. This builds up an account for when cash flow is tight, and you may need to dip into that emergency fund. Even for personal finances, I recommend getting that started early.

–Tim Akers, Founder of Akers Digital
10. Build Key Strategic Partnerships for Growth and Maturity
Strategic partnerships are a low-risk way to gain access to or test new markets you've been considering. Partnering with other agencies also promote shared knowledge and innovation–think of it like brainstorming. 
You never know what you might learn from someone–business owners, marketers, or clients. Any time I see my dad, he always gives me a business lesson whether I ask for one or not! There is always lots of useful information, and I think it comes from all walks of life.

–Claire Daniels, CEO of Trio Media
Even if you don't partner with another marketing company, think of businesses with complementary products or services to expand your reach and attract new clients. 
Final Thoughts: Continuously Test & Monitor Strategies To Remain Successful
A growth plateau doesn't always have to be a bad thing. Take this opportunity to reevaluate your priorities as a business owner. 
To remain successful and grow your business, your agency must stay competitive in the ever-changing digital marketing landscape. From Google Analytics 4 to the explosion of AI tools, your team needs to be prepared for "what's next" in the digital world. 
That's why it's important to accurately track your agency's data at scale to keep your finger on the pulse of your internal KPIs and keep your agency on the path to success. AgencyAnalytics makes it easy to visually assess your data and inform your decisions for necessary improvements.  
Use SEO tools that help you monitor where you stack up against competitors and reveal insights into potential pitfalls that could be costing your agency clients. Build dashboards with custom metrics, annotations, and goals and efficiently track your agency's success over time. 
If you're not monitoring your performance, how will you know where to improve? If you want to continue scaling your agency, you'll have to practice what you preach to your clients for your own business. 
Create a personalized marketing dashboard for your agency that helps your entire team stay focused on achieving your unique growth objectives. Get started with your free 14-day trial today–no credit card required!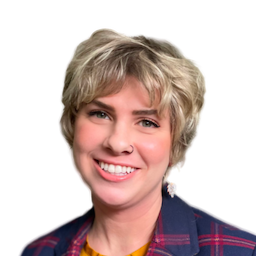 Richelle Peace is a joyful writer with a degree in Journalism. She loves writing web content, blogs, and social media posts. Whatever the topic, she's fascinated by learning and sharing.
Read more posts by Richelle Peace ›
Try AgencyAnalytics risk-free for 14 days. No credit card required.