We've just added the ability to add a markup or margin percentage to PPC reports!

And that's not all; along with this update, we've also updated the look and feel of our campaign settings screen and added the ability to configure rankings settings prior to adding keywords. More about those items later.
First, let's talk more about the PPC Margin feature...
Until now, our reporting pulled in the exact metrics from your PPC accounts, with no option to edit those numbers before they were presented to clients.
This wasn't ideal, because agencies often charge clients a markup on PPC spend. And showing clients the pre-markup numbers just leads to un-necessary questions and misunderstandings.
Over this past quarter, the PPC markup option went from being a feature that we would get an occasional request for, to being one of the most highly requested features across our customer base.
And we listened!
As of today, the agency markup feature is available on all AgencyAnalytics accounts at the Agency ($249/month) plan and above.
If you don't see it in your account yet, please refresh your browser.
To apply the same account-wide markup percentage to all of your client campaigns at once, start in your root campaigns control panel, open the left hand navigation menu, and choose Settings --> General.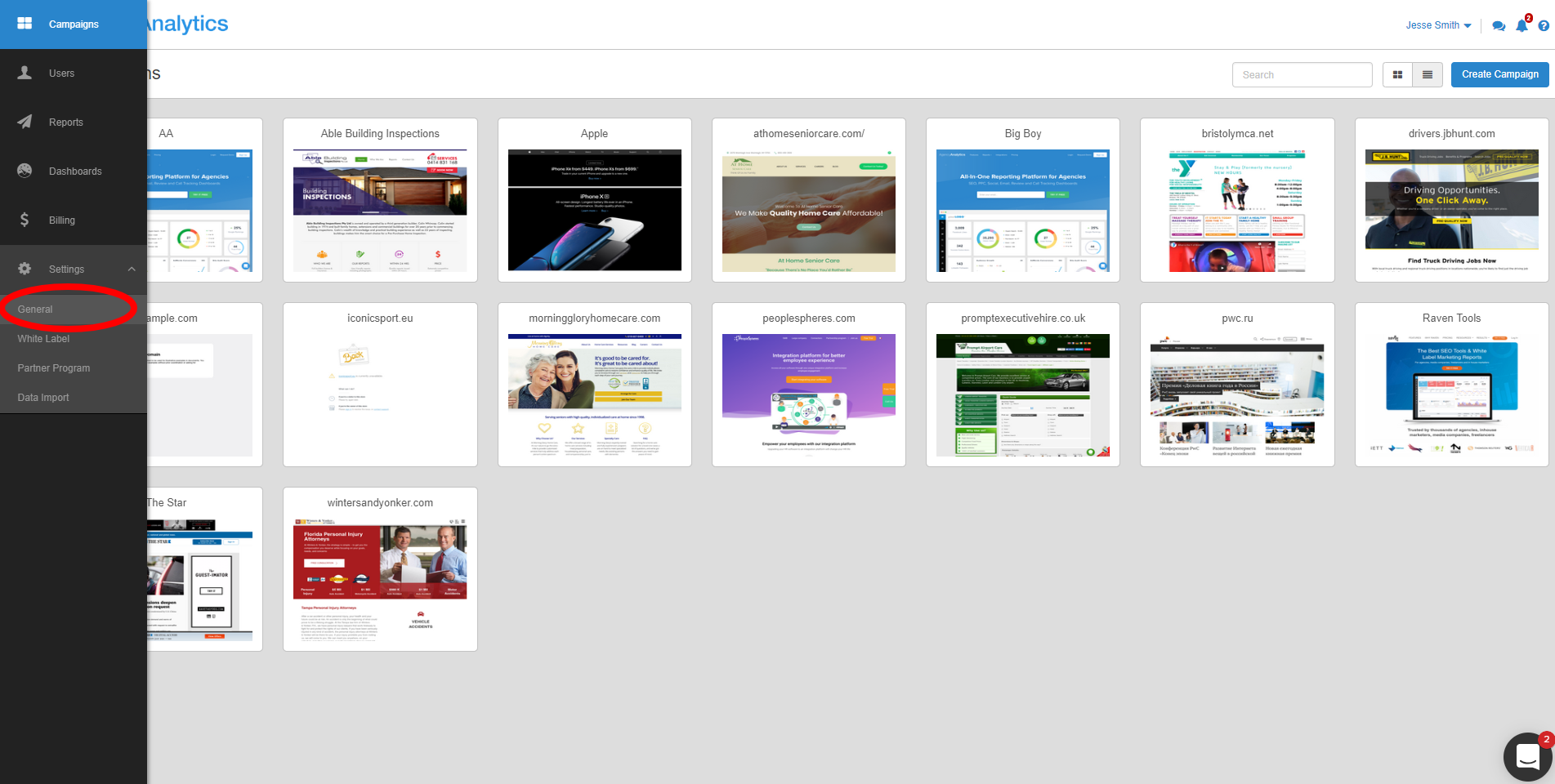 In the General Settings screen, scroll to the bottom, enter your markup percentage and click "Save".
What, you thought it was going to be more complicated? Sorry to disappoint!
But what if you want to configure different margin percentages for each client?
We've got you covered there too...
To configure a customer-specific margin percentage, navigate to the campaign where you want to apply the markup, click the "gear" icon at the top of your screen, and choose "Edit Campaign".
Scroll down to the bottom of the Campaign Settings screen, enter your PPC margin for this customer, and click "Save".
Note that the campaign level margin settings supercede the account level margin settings.
So you can set margin at the account level, which will apply by default to all campaigns. But then if you have an enterprise client, for example, with whom you've negotiated a custom markup rate, you can configure the custom rate at the campaign level for that client.
The account level margin will stay in place for all other campaigns, while the custom campaign level margin is applied to the enterprise client.
Margin amounts will be applied to the PPC cost metrics in reports by default.
But in the individual integrations, the admin and staff users can toggle back and forth to see cost metrics either with or without margin.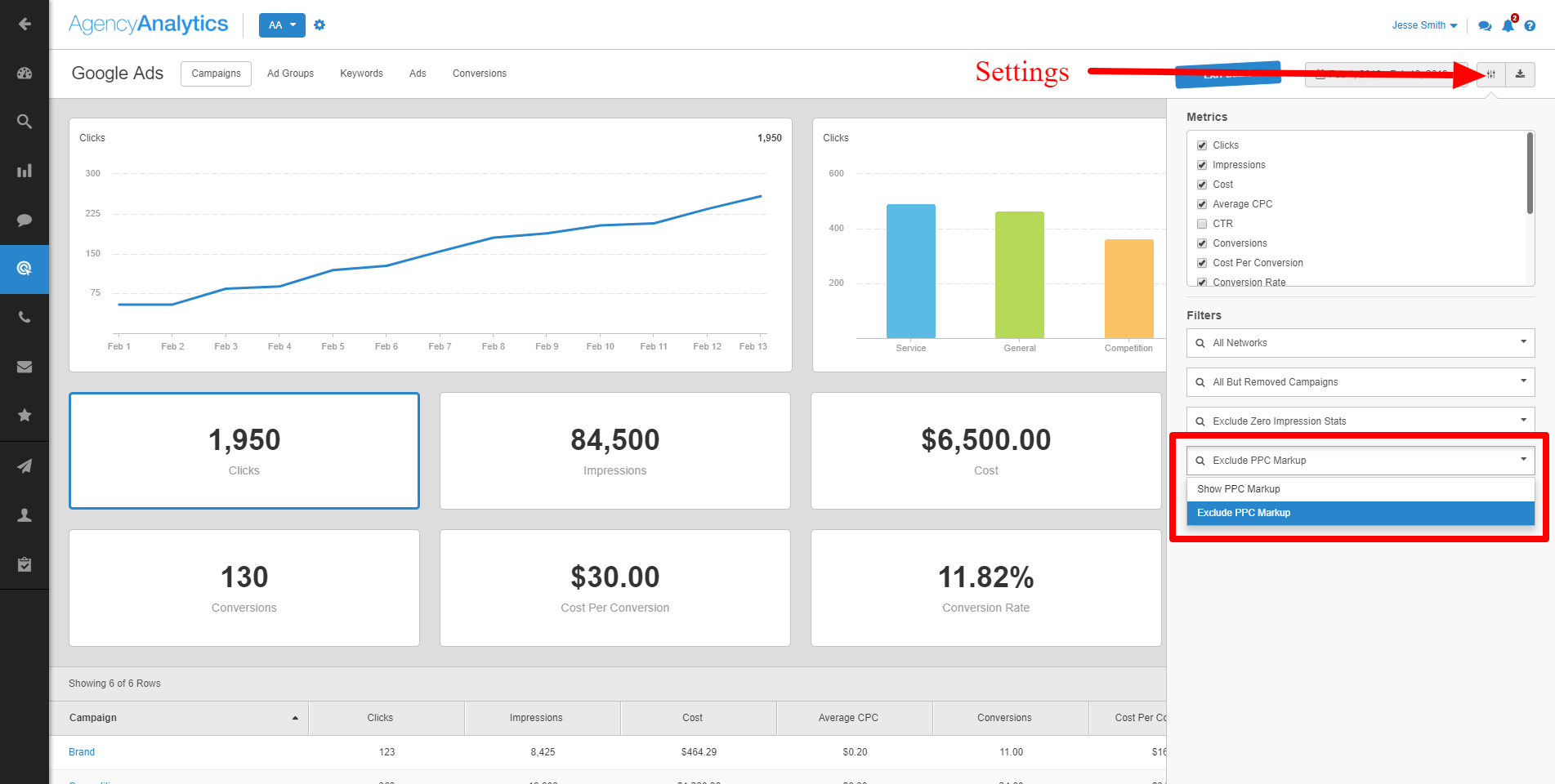 Other Updates
In addition to the PPC Margin feature, we've also made an important adjustment to our keyword ranking settings. Previously, the ranking settings were only accessible AFTER adding keywords.
The issue that this presented was that your first day's worth of rankings were then fetched with the default settings, which could skew the way that looked compared to later rankings fetched with custom settings.
Now, you can access critical rankings settings prior to adding keywords from the "Campaign Settings" area.
So once you've created a campaign, go ahead and enter that campaign, then click the "gear" icon at the top of your screen and choose "Edit Campaign".
Scroll down, and you'll find these crucial SERP tracking settings:
Finally, you may have noticed a brand new look and feel for the "Campaign Settings" section that I mentioned above.
Previously, when you clicked the "Edit Campaign" option within the "gear" icon settings, you'd see this fly out window: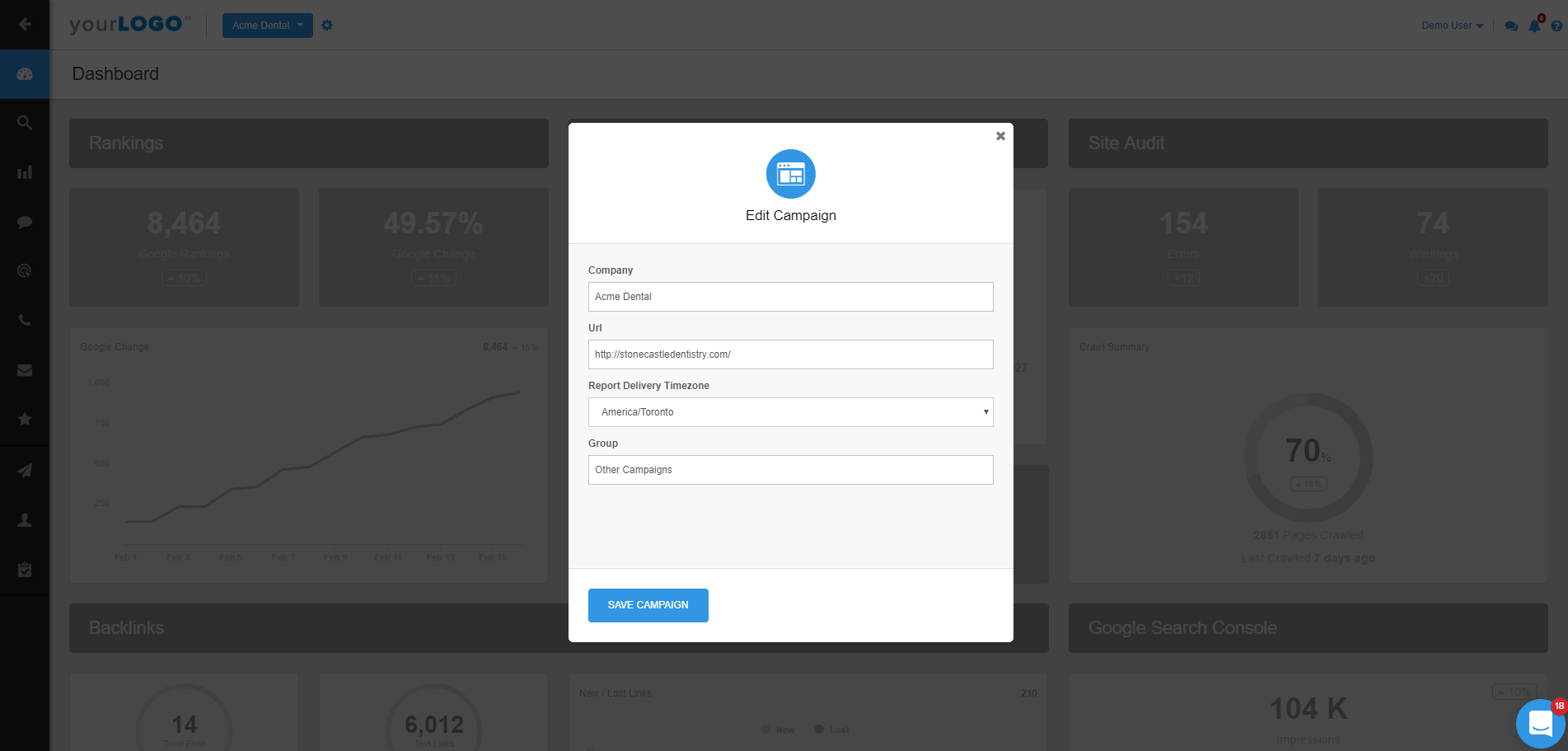 With today's update, we've given the campaign settings section a brand new, full screen, look and feel to match our other newer settings screens:
What do you think of the PPC Margin option and the other new features? Let us know in the comments!
Trever Clark is a Digital and Social Media Strategist. Passionate about: SaaS onboarding, customer success, and home-distilling artisanal whiskies like a true Grand Rapids hipster.
Read more posts by Trever Clark ›
Try AgencyAnalytics risk-free for 14 days. No credit card required.