While many perceive Pinterest as simply a digital idea board, marketing agencies recognize its true value as a powerful visual search engine. 
With a simple scroll, users are transported into a world of captivating Pins that inspire, inform, and entertain. From DIY tutorials to stunningly photographed merchandise, Pinterest offers an abundance of possibilities for clients that want to captivate their audiences and drive brand recognition.
However, success on this platform goes beyond simply uploading a few Pins and hoping for the best. Just like any other social media platform, Pinterest marketing requires a well-crafted strategy to yield optimal results.
Whether you're venturing into Pinterest marketing services for the first time or seeking to enhance your existing processes, we've compiled a comprehensive guide to help you succeed. Read on to learn about:
How Effective Is Pinterest Marketing?
A Pinterest marketing strategy is definitely worth investing in, and the numbers speak for themselves here. According to Pinterest Business:  
There are roughly 463 million monthly users (and 84.6M are US-based, which accounts for almost 20% of all users)

Approximately 60% of users are women, which is especially important for clients that want to target this demographic

45% of users have a household income above $100K (to give you an idea of spending potential) 

Pinterest advertising has 2X higher ROAS compared to other social media platforms 

85% of users have reported using Pinterest for future project planning
A Social Media Platform for Highly Visual Brands
In the end, practically any of your clients' businesses can benefit from a successful Pinterest marketing strategy. But since Pinterest is so visual, the best candidates are businesses that have a strong aesthetic angle to their product or service. 
In particular, a Pinterest business account in the following categories often get great results:
Home and garden

Fashion

Food and drink

Beauty

Photography

Travel

Wedding
In other words, if you have a client who would benefit from showcasing their product or doing more visual branding online, a Pinterest business account could be exactly what they need.
How To Offer Pinterest Marketing for Agencies: The Basics
Adding Pinterest marketing to your agency's social media marketing services is easy with the right strategy in place. 
That said, it's still crucial to optimize your clients' accounts for business use–here are a few steps to get started.
1. Create a Pinterest Business Account
First, you'll need to create a Pinterest business account for your interested clients (if they don't already have one). 
Instead of choosing the "Personal Account" option, click the "Create a Business Account" option at the bottom of the screen. This ensures access to Pinterest Analytics and makes it much easier to integrate your clients' metrics into marketing report templates later on.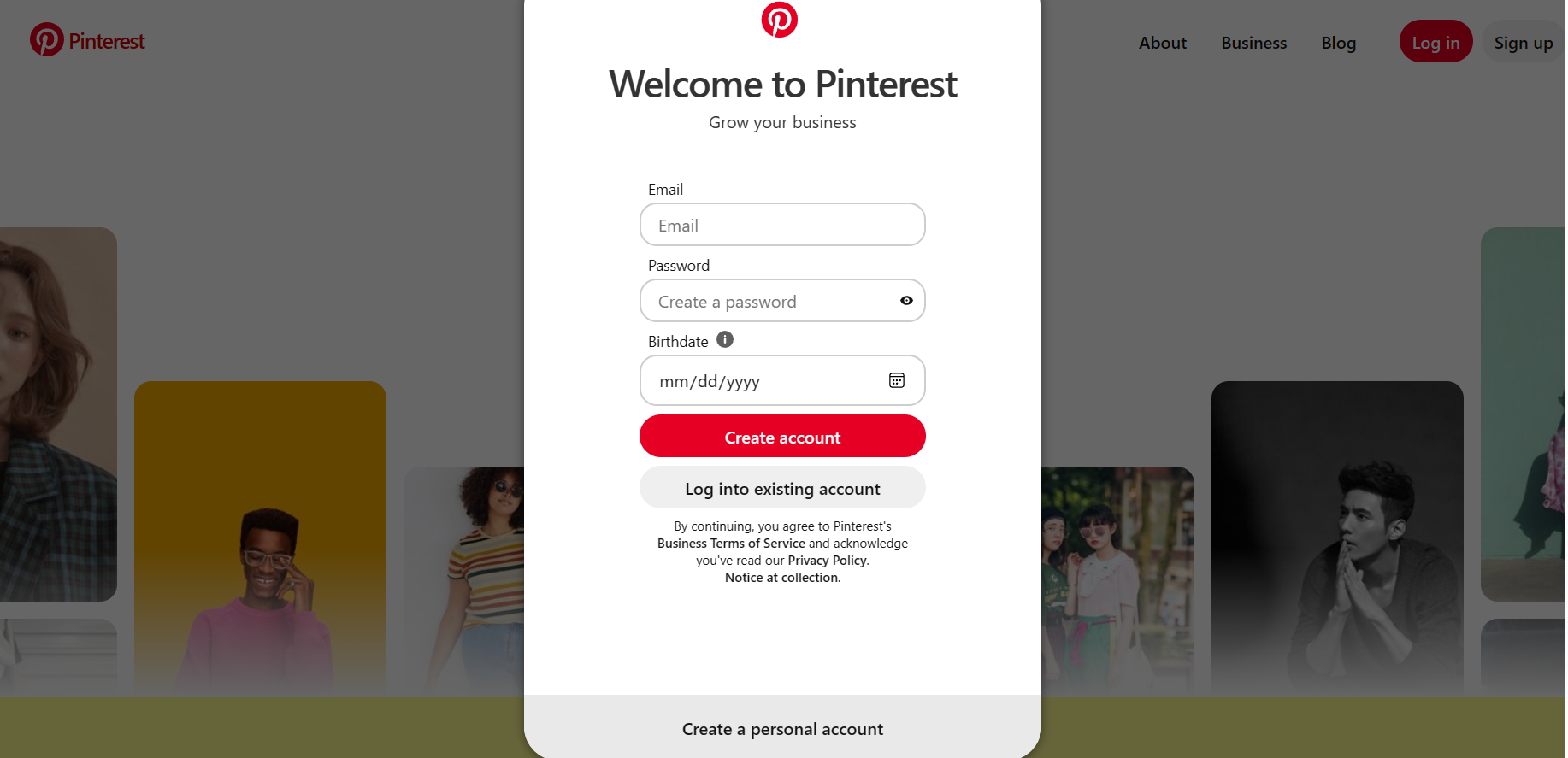 When setting up your clients' Pinterest Business Accounts, include:
Catchy, descriptive bios for their businesses (including relevant keywords to enhance searchability) 

A clear, easily identifiable profile picture (e.g., a logo or headshot) 

Links to their social media accounts for greater brand visibility 

Website links to increase traffic and conversions
2. Add Pinterest Boards for Easy User Reference
Once your clients' Pinterest business accounts are set up, here comes the fun part: creating their boards (i.e., themed collections of Pins that are categorized in one place). 
To get the most from your clients' Pinterest marketing efforts: 
Develop an ideal customer profile (ICP). Use it to create an effective Pinterest marketing strategy and compelling brand positioning. Include details like: 

Target demographics (e.g., age, gender, occupation)

What type of products or services your clients' potential customers are looking for

How your clients' offerings apply to their Pinterest searches

Appealing messaging and imagery ideas 
Evaluate your clients' bank of products or services and come up with board categories. For instance, a large-scale retail client may have boards for "Fall Jackets," "Summer Dresses," and "Winter Boots." Just remember that these board names should be relevant to the target customer, not just to the business owner or product manager. 

Don't be afraid to go beyond the obvious. Not every Pin has to be–or even should be–directly related to your clients' products or services. For example, your retail client with a popular maternity line could include Pins about pregnancy and new motherhood. On the other hand, a beachwear client may infuse inspiring images of tropical locations–you get the picture.
3. Pin Relevant Content to Your Clients' Boards
Next, start pinning content to your clients' boards. Presentation matters a lot on Pinterest, so stick to eye-catching images and videos. After all, you've got limited time to grab user attention.
Take a few minutes to write brief but informative descriptions for each Pin (using related keywords wherever possible). 
There are two ways to get started with pinning: 
First, upload original Pins created by your agency or directly from your clients' websites. Choose from the following:

"Create Pin": Use this option to create and add unique Pins to your clients' Pinterest boards.

"Create Idea Pin": Think of this option like Instagram stories. Idea Pins are images, videos, or carousels that provide quick snapshots. They're designed to drive user engagement and add brand personality.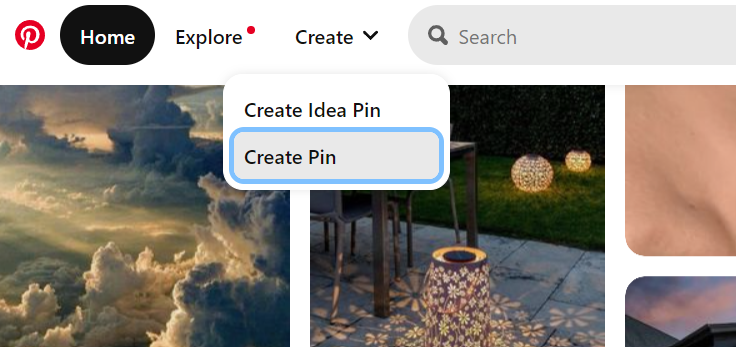 Secondly, repin content to capture the attention of users that are searching for specific products or ideas. This balanced approach ensures your clients' brands are helpful and don't appear excessively self-promotional. It's as simple as clicking 'Save' whenever you encounter Pin-worthy content.
10 Strategies To Get Your Clients' Brands Found on Pinterest
Here are a few actionable strategies to get your clients closer to Pinterest marketing success.
1. Pin Content Regularly 
The more engaging content your clients have, the greater the chances of repinning. 
To create an effective Pinterest marketing strategy, develop a variety of boards and frequently add fresh content. By doing so, you'll:
Give users the option to follow a Pinterest board (if they're only interested in a particular idea or topic) 

Create brand recognition and get more followers over time

Boost the chances of conversions (e.g., website clicks, online purchases)
Use dynamic, interactive dashboards to track Pinterest follower growth rates and other significant trends. Report on Pinterest insights that tie into your clients' long-term goals–try it on AgencyAnalytics by signing up for a free 14-day trial. 
2. Interact With Other Pinterest Users To Drive Engagement
Interacting with other users creates a two-way dialog and lets your clients' Pinterest marketing efforts stand out. 
Not only does it lead to a conversation, but it's also an opportunity to demonstrate expertise or even have lighter, personable interactions. 
The only way to assess how what you are saying is perceived is by studying the reactions. Whether someone clicks, shares, and/or replies are the "facial expressions" and "words" that a person shares back that can tell you how well your conversation is going.

Seth Giammanco, Principal, Strategy and Technology at Minds On Design Lab
Increase user engagement by:
Repinning content (as we've mentioned earlier), especially from accounts with strong credibility

Replying to comments–and not necessarily to promote your clients' products or services. Focus on relationship building, showing personality, and being authentic–it goes a long way
Monitor Pinterest engagement rates and evaluate what type of content performs best. Use visual Pinterest data to adjust marketing strategies and make recommendations–it's free for 14 days on AgencyAnalytics.
3. Optimize Pins To Increase Search Visibility
Imagine putting a ton of effort into creating a Pinterest marketing strategy–only to have zero Pin visibility and no user engagement.
Pin optimization is critical here, and doing the groundwork beforehand is essential. Be sure to: 
Use high-resolution images and videos.; remember Pinterest is a visual search engine. Incorporate creative angles and focus on eye-catching elements
If we're trying to sell a product, a good close-up image performs better. Also, if it's a "Lifestyle" type of ad, showing the use of the product, the more of the image we can show, the better of a story it tells, and the more engagement we get.

Nathan Hawkes, President of Arcane Marketing
Add keyword-rich Pin descriptions to contextualize your clients' content. This is an opportunity to add supplementary information (e.g., product use cases, fun facts, dimensions)

Link each original Pin to your clients' websites for greater traction. A clear call to action will increase the chances of conversion success
4. Use a Variety of Pinterest Content
Knowing the different types of Pins will help to keep things interesting and dynamic–here's a quick table for reference. 
| Type  | Description |
| --- | --- |
| Image Pin | Static, single images that are used to showcase products, infographics, or other visuals  |
| Video Pin | A single video or a compilation of videos that are housed in one Pin. A video Pin automatically plays when a user scrolls through their Pinterest feed  |
| Rich Pin | This type of Pin automatically syncs information from your clients' websites. A rich pin comes in the form of a recipe, article, or product  |
| Collections Pin | These Pins are categorized together in a single collection, which makes it quicker for users to browse based on a specific interest |
| Product | With Product Pins, it's easy to make direct purchases from businesses without having to navigate outside of Pinterest. Make Pins shoppable by adding CTAs and metadata (e.g., pricing, descriptions, and uses)  |
| Try on Product Pins | This Pin uses augmented reality and lets users virtually try on products, which is especially useful for retail clients (it's mobile-only and available in selected regions) |
For best results, use a variety of Pins to keep user attention and get pinned more often. For example, consider:
Pairing Product Pins with an informative blog post

Including more personable Pins (e.g., tutorials, behind-the-scenes footage, fun day-to-day activities) 

Adding a face to your clients' Pinterest brands which creates a more personalized approach and builds brand trust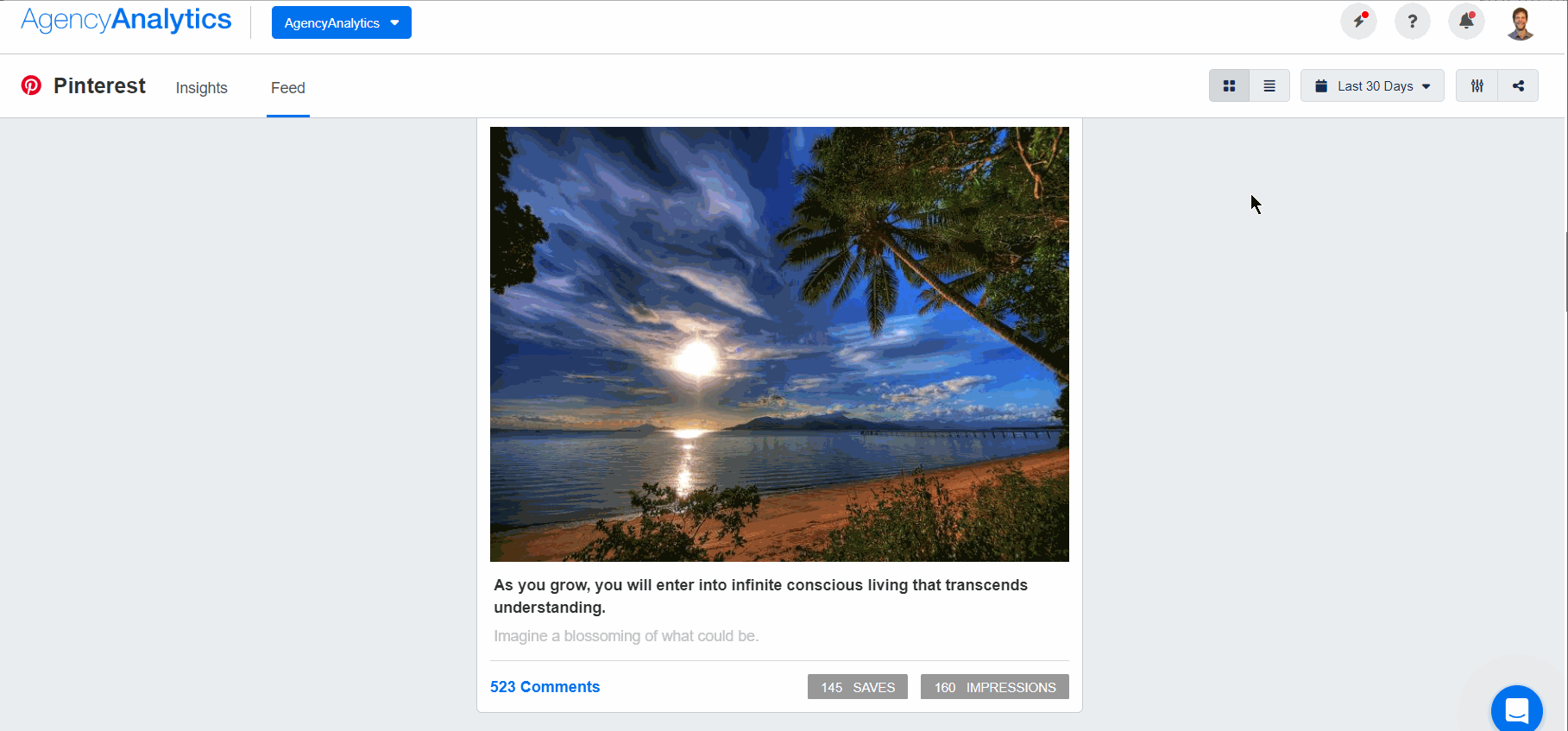 Get a live view of your clients' Pinterest feeds and see how their content is performing at a moment's glance. Streamline Pinterest insights into visually appealing dashboards on AgencyAnalytics–sign up for a free 14-day trial today.
5. Add a Pinterest Save Button To Your Clients' Website Content
Here's a scenario–let's say a Pinterest user is interested in gardening and has created their own dedicated board. After an extensive search, they've come across your clients' website and absolutely love their pot collection; it's the perfect aesthetic for their current backyard project. 
It's tedious to navigate outside their website browser and search for your client's product on Pinterest. And it could also lead to a lost conversion opportunity. So what's the solution here?
Adding a Pinterest 'Save' button to your clients' website content. This makes life much easier for avid Pinterest users who want to save pins quickly across the web. And as a bonus, it also increases brand visibility to other Pinterest users who may not have even visited your clients' websites. 
6. Leverage Upcoming Pinterest Marketing Trends
Check out Pinterest Trends to gauge the pulse of upcoming trends, explore what's popular for a particular season, or brainstorm new content ideas. 
And if you want to take things a step further, you'll also have the option to filter trends by month, keywords, popularity, and user demographics. 
Take things up a notch by checking out Pinterest Predicts to discover emerging, simmering trends before they're mainstream. Pinterest has even had 80% of their predictions come true, so it's definitely worth looking into.  
By aligning your clients' content with emerging industry trends, you'll create relevant Pins that resonate with their target audiences. 
7. Collaborate With Influencers
Consider influencer marketing to bolster brand presence to higher heights and increase your clients' reach.
Onboarding the right influencers has the potential to increase Pinterest followers and revenue for your clients. However, it isn't just about picking any influencer with 1M followers–strategy matters here. 
To get started:
Search for influencer accounts with significant reach and a similar target audience. Also, remember to evaluate their overall engagement, values, and alignment with your clients' brands

Analyze the quality of influencers' followers. It's much more effective to onboard an influencer with 8K engaged followers (and higher conversion potential) than a non-industry-related influencer with 100K followers

Once you've made a decision, send a personalized message to pitch collaboration and explain why your agency partnership is mutually beneficial

Provide a well-defined agency contract which includes:

The length of your agreement

Which Pins should be promoted

Any necessary brand assets (such as high-quality images or videos, product tutorials)
Get the Influencer Marketing Launch Checklist ✈️
Use this template to kickstart your new campaigns!
8. Use the Correct Image Sizes
Here's an often overlooked but crucial step–use the correct Pinterest image dimensions. In fact, using the right social media sizes applies across all platforms.
The last thing you want is the most important parts of your clients' Pins getting cropped, all because of incorrect sizing. 
Images are displayed differently across different devices. For your visuals to render correctly on mobile and desktop devices, it is necessary to stick to the specific size requirements. Sizing that doesn't fit could cut off important messaging on your marketing material, affecting overall campaign performance.

Tyson Downs, Owner of Titan Web Agency
Pinterest Pins tend to be taller than other social media images–here's a handy reference of dimension sizes: 
Profile Photo: 165 x 165 px

Pin Size: 1000 x 1500 px

Board Display Thumbnail: 222 x 150 px

Video: 1200 x 1800 px

Idea Pin (Story): 1600 x 900 px
9. Run Pinterest Ads Campaigns To Boost Brand Visibility
Even with a solid organic Pinterest presence, sometimes an extra push is needed. That's where an advertising boost comes in–here's a quick guide to Pinterest Ads: 
Decide on an ad objective: brand awareness, video views, consideration, conversions, or catalog sales

Fill in all relevant campaign details such as name, budget, and ad schedule

Choose a targeting strategy (e.g., previous website visitors, users that have already interacted with your clients' brands on Pinterest)

Decide on relevant keywords to increase ad traction

Use your clients' ICPs to narrow down demographic details (e.g., age, gender, interests)

Lastly, pick which Pins you want to advertise (perhaps ones that could use more visibility)
After you've put your clients' ads in motion, use a visual Pinterest Ads dashboard to track and monitor their results.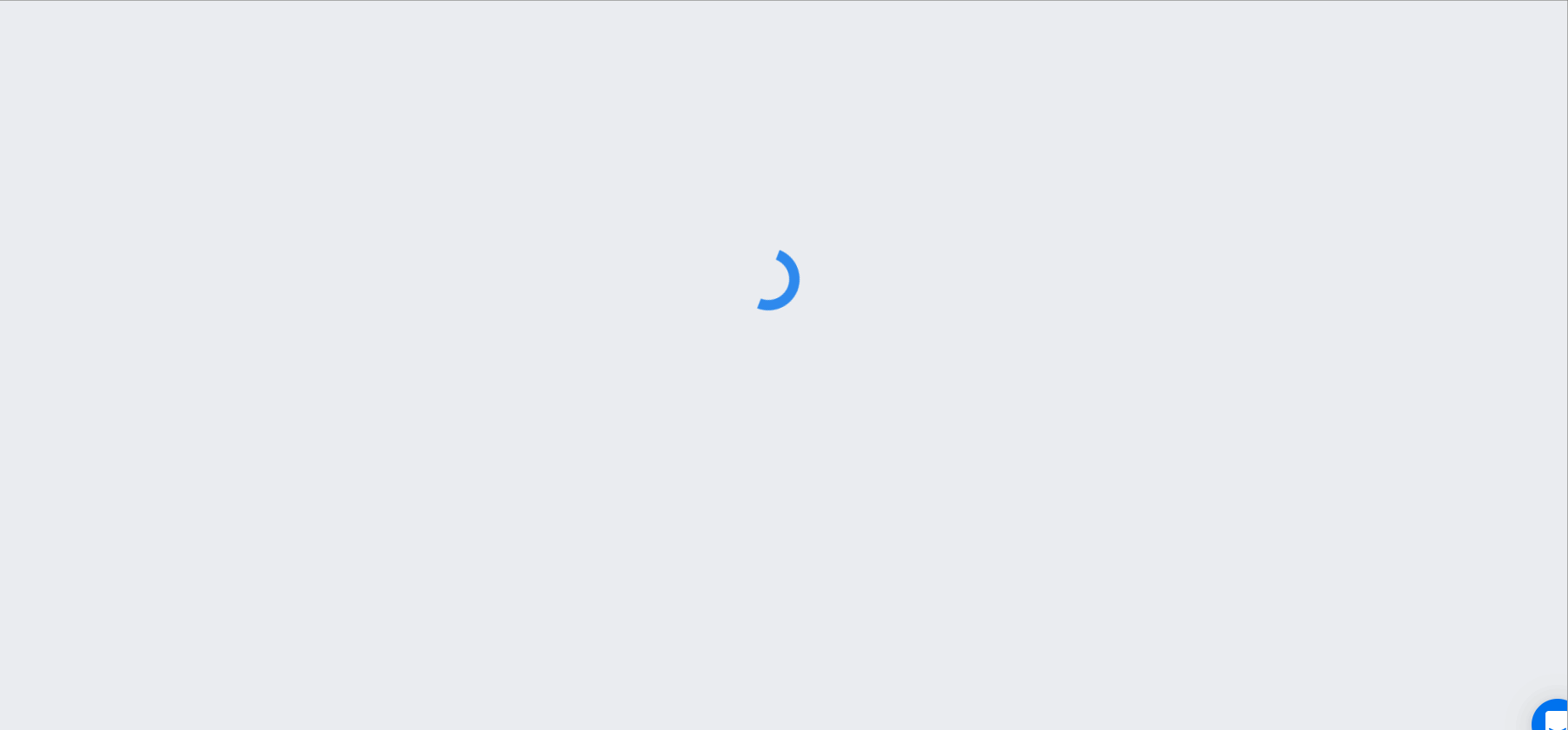 Track your clients' Pinterest Ads metrics and see exactly how they're performing over time–try it on AgencyAnalytics with a free 14-day trial. 
10. Pin More of What Works
Pinterest provides comprehensive analytics tools that allow you to track the performance of your Pins and understand what kind of content attracts your target demographic. 
See What the Numbers Are Saying
Look for pins with high numbers of impressions, saves, and clicks, as these metrics are an indication of a pin's popularity. But don't stop there. Look at the type of content these pins contain. Is it a DIY guide, a product showcase, an infographic, or a motivational quote?
Perhaps your client's audience likes seasonal trends, like Halloween pumpkins or Christmas tree ideas. These details provide insight into what kind of content resonates with your audience.
Focus On What's Working Well
Next up, replicate these successful Pins' elements. If infographics are performing well, create more of them. If your audience is engaging with how-to guides, expand on this content with more step-by-step instructions. If product images are getting the most saves, find new and creative ways to showcase your products.
Remember, the goal here is not to copy and paste the same content repeatedly. Instead, you are aiming to understand what characteristics make certain pins successful and incorporate those elements into new, original content.
How to Bill Your Agency's Pinterest Services
Here's a tricky topic that agencies know all too well–deciding on appropriate pricing. It may seem subjective and variable, which oftentimes leads to indecision or doubt. 
Not to worry, though–pricing Pinterest services doesn't have to be rocket science. To get started:
Determine what type of Pinterest marketing services you're offering. A few examples include:

Monthly Pinterest management (e.g., creating 10 Pins per month) 

Creating a full-suite social media package that also the management of other platforms

One-off projects (e.g., setting up a client's Pinterest business account or optimizing an existing one)

Running ongoing Pinterest advertising

Decide on a pricing strategy. For example, consider:

A standard hourly rate (which is a more straightforward tactic for one-off social media projects)

Project-based pricing (if you already have an idea of how many hours a short-term Pinterest-related task takes) 

A retainer package (for ongoing services)

Scope out the competition and see what their prices are like. Aim for a competitive price but also remember to charge profitably
Research the customers' needs, requirements and expectations. Show them the competition and what they are up against. Pull all this information together to provide a price that is going to work for both the client and the agency. If you do not feel the client has the budget, tell them. It's better to be honest and upfront than to not meet their expectations, and then the agency itself may end up with a poor reputation.

Andrew Thomas, Technical Director at HookedOnMedia
4 Useful Tools To Streamline Pinterest Management
Managing a Pinterest account manually is tedious–much less for multiple client accounts.
Invest in time-saving agency processes to make life easier. Here are a few tools to help you do your job more efficiently. 
1. Buffer
Your marketing agency may already be familiar with Buffer. This app is just as useful for scheduling Pinterest posts as it is for managing other social media platforms. 
Using a tool like Buffer also lets you visually space Pins out to avoid setting off any spam alarm bells.
2. Tailwind 
Another great scheduling tool is Tailwind, which also helps to optimize and automate your clients' Pinterest efforts. 
You'll have the option to schedule Pins in advance, publish at optimal times, and increase the chances of Pinterest marketing success.
3. Canva 
Canva is an excellent tool to help you create Pinterest-ready images, videos, and infographics. 
Choose from a range of customizable, ready-made Pinterest templates that are already visually appealing and optimally sized.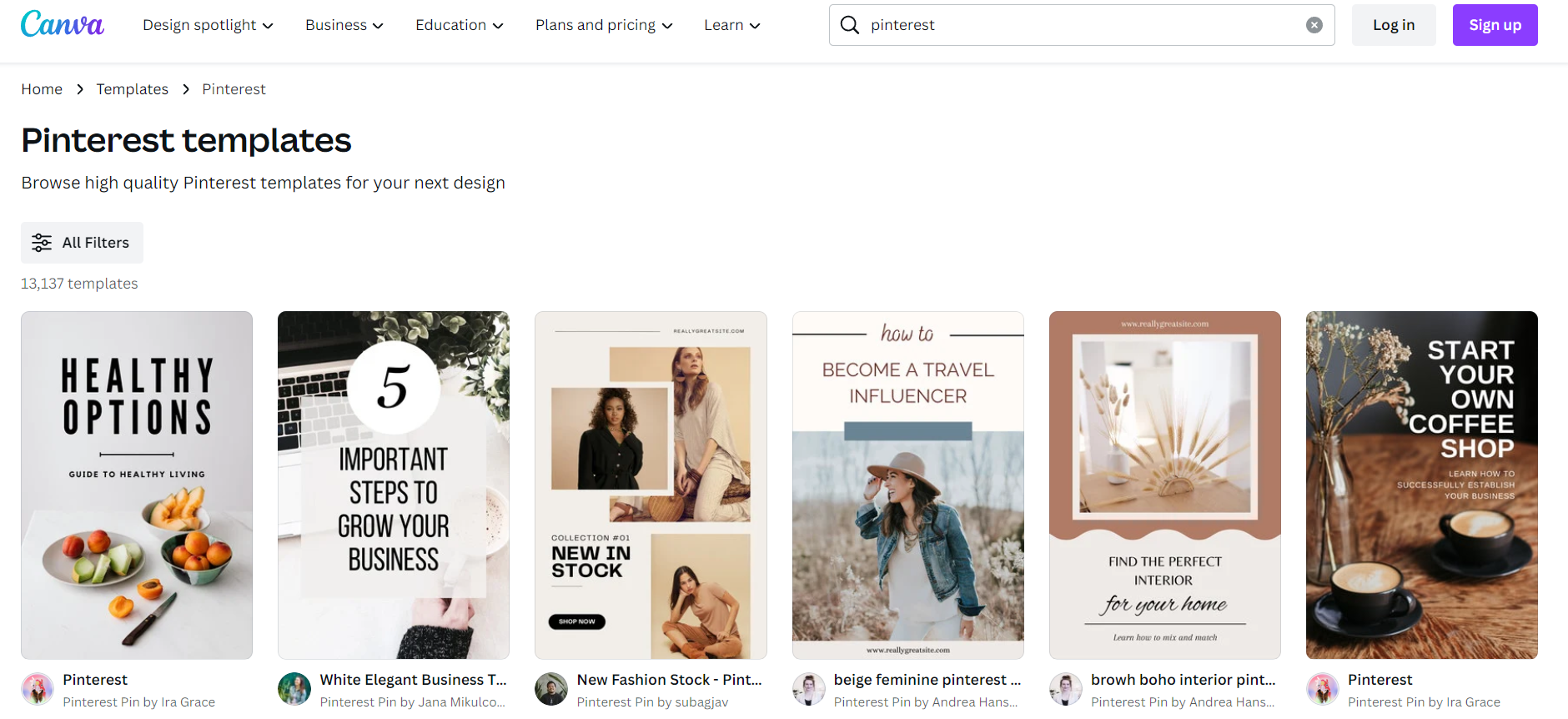 4. Pinterest Analytics 
Creating highly aesthetic Pins is one thing, but tangible results are another. Pinterest Analytics lets you monitor performance and track valuable insights (such as engagement and impressions). 
While Pinterest Analytics is certainly a useful tool, it may not be the best option if you're managing multiple Pinterest clients or trying to scale your agency. 
Do you really want to spend billable time logging into every single client's Pinterest account or creating manual reports? Probably not. 
And what if you want to view your clients' other marketing campaigns side by side? You'll need a comprehensive and automated reporting solution. 
Save Time by Filtering Pinterest Metrics Into a Visual Dashboard
When you've got multiple Pinterest metrics to keep track of, you don't need outdated processes to slow you down. Investing in a tool like AgencyAnalytics means having a suite of time-saving tools at your disposal.
From automated Pinterest data retrieval to creating white-labeled reports, AgencyAnalytics will help your agency to maximize efficiency and cut down on excessive manual work. 
Easily keep tabs on key Pinterest metrics, such as:
Follower growth and historical trends

Number of saves so you'll know exactly which Pinterest content is most popular

Impressions and engagements to gauge individual Pin performance

Clickthrough rates (including outbound and Pin clicks) 

Video watch times 
No more second guesses–rely on data-driven, visual dashboards that do the heavy lifting for you. 
Impress clients by easily showing their progress on Pinterest with visual dashboards and automated reports. Invest in a sustainable reporting solution and save billable time–try AgencyAnalytics; it's free for 14 days. 
Before using AgencyAnalytics, our reporting process was cumbersome and laborious. The more clients we brought on, the more administrative burden we were forced to endure. Now, we automate all our clients' monthly reports within AgencyAnalytics and import data directly from the platform's dashboard integrations. Having those monthly reports automatically send out is an absolute dream!

Jessica Weiss, Director of Marketing & Strategic Partnerships at One Firefly
Joe started his career as a developer and since has created many internet businesses. He has now moved on to the position of CEO and has enjoyed all the challenges it has brought.
Read more posts by Joe Kindness ›
Try AgencyAnalytics risk-free for 14 days. No credit card required.