In today's world, you can learn anything you want from the comfort of your own home. There are hundreds of SEO courses out there, and many provide a certificate of completion that your agency can showcase to clients.
Why wouldn't a client want to work with an agency that has the skills to provide more value and get them the results they want? 
But which course do you start with? Should you even bother with an SEO certification?
In this article, we'll be diving into both those questions, as well as listing the top 9 SEO certificates and courses available.
What is an SEO Certification?
SEO certifications are provided by educational platforms or brands. Typically you take a course, complete an assessment or assignment, and upon successful completion, you'll receive a certification to show for your work.
Does Google Have an SEO Course?
What agency wouldn't want to say they have training from the world's most popular search engine? But let's be clear about one thing–Google does not offer an SEO certification.
However, Google does offer a scholarship program to US businesses that want to train their staff in data analytics, digital marketing, eCommerce, IT support, project management, and user experience (UX) design. 
Digitally advanced businesses report 20 times better customer acquisition rates. Yet almost half (49%) of small businesses still lack the information and skills needed to use digital tools. Filling these skill gaps can help fuel growth for American businesses while creating new opportunities for workers. 

–Lisa Gevelber, Founder, Grow With Google
Although Google has said in the past that they'll likely never provide any SEO certifications, this newly announced scholarship includes courses that cover content specifically related to SEO Specialists. And, after completing the training from subject matter experts at Google, businesses will receive Google Career Certificates.
So, you should still be skeptical of anyone claiming to be a "Google Certified SEO Expert" at their digital marketing agency because there's no such thing. SEO certificates all come from third-party platforms. There should be a clear distinction between "Google Certified SEO Expert" and "Google Career Certificate."
Google also offers certifications for Google Ads, Display, AdSense, Google Analytics, and a list of other courses. Some of these are beneficial differentiators for your agency but they're not to be confused with SEO-related training.'
If your agency is interested in applying for the Google Career Certification scholarship, start the process here.
Should Your Agency Get an SEO Certification?
You can be a successful SEO agency with or without a certification. If your agency is already successfully executing SEO services for a number of clients, an SEO certification isn't necessary. However, there are other ways to boost your credibility.
Results and experience speak much more to a potential client than a certificate badge on your agency's website. As your agency takes on more clients, focus on writing client case studies that highlight your experience and skills.
After all, a client is much more likely to choose an agency that has 10+ years of SEO experience versus a freelancer with multiple certifications. You need to master the skills and tactics to deliver results to your clients and ultimately retain them. 
We're not saying that it isn't a good idea to stay up to date and always improve your knowledge, though. It's just that SEO courses can vary greatly from basic to advanced. For example, 'What Is SEO' versus 'How To Perform a Technical SEO Site Audit.' You'll want to enroll in a course that can keep up with the latest SEO trends and how to tackle them.
We've made a list of 9 courses to help you level up your agency's SEO skills. Plus, a few include a certificate to help boost your agency's credibility. Let's dive in.
9 Best SEO Courses and Certificates
There are a lot of SEO courses and valuable content available online that's available completely free.
On the other hand, some courses cost anywhere from $100 to $1000+, but for the budget conscious, these free or low-cost courses are all you need to master the essentials of SEO.
Moz compiled and uploaded Rand Fishkin's famous whiteboard Fridays into one easy-to-follow course - available for free on Udemy.
The course is a total of 3.5 hours of video content and breaks down the essentials of SEO. He goes into specific tactics, from link building to on-page optimization, as well as what the day-to-day of an SEO looks like.
If you're looking to understand the basics of SEO, this is the place.
Price: Free
Matthew Barby and Rachel Sheldon from Hubspot offer a mini-SEO course. While this one is a lot shorter, you'll still learn the essentials to building your organic traffic.
What's great about this course is it dives into establishing a strategy for your agency's SEO.
In the first module, you'll learn how to find the right SEO strategy for your clients' businesses. SEO isn't a "one-size-fits-all" strategy. You need to figure out what will work best for any particular client's business type.
SEO is more than tactics like link building and keyword research. To get your clients the results they want, you need to define their audience, the stages of their funnel, and their end goals or specific SEO KPIs.
Price: Free
While this isn't necessarily a "course," Brian Dean's YouTube videos are a great knowledge source on all things SEO.
Brian Dean of Backlinko is a well-known SEO expert. His Youtube channel has some of the best video content for learning SEO. He's also pretty darn good at YouTube SEO as well, which is one of the reasons his channel is so popular (even after taking a bit of a hiatus)!
He launches a paid course each year, but his free content is also packed with value bombs for learning SEO.
Specifically, his full playlist on Advanced SEO Strategies and Case Studies walks SEOs through keyword research techniques and backlink building, all while including data from his own SEO campaigns.
Price: SEO That Works Course: $497/month
As mentioned above, Google doesn't provide an SEO certificate, but they do provide a number of other courses.
One certification every SEO should have is the Google Analytics Certification. As an SEO expert, you need to know how to track and measure your results.
Google Analytics is one of the tools you'll use daily to track your website performance, and thus, one your agency should master.
The Google Analytics Academy is a series of videos that end with the Google Analytics IQ exam. Once you pass the exam, you'll receive your Google Analytics Certification, which includes a badge you can place on your website.
If your agency also offers paid advertising services, the ads section of Google's Skillshop is another must. They also offer a Google Ads exam, which is one of the requirements to be a Google Partner, and everything you need to know about Google Analytics 4. 
Price: Free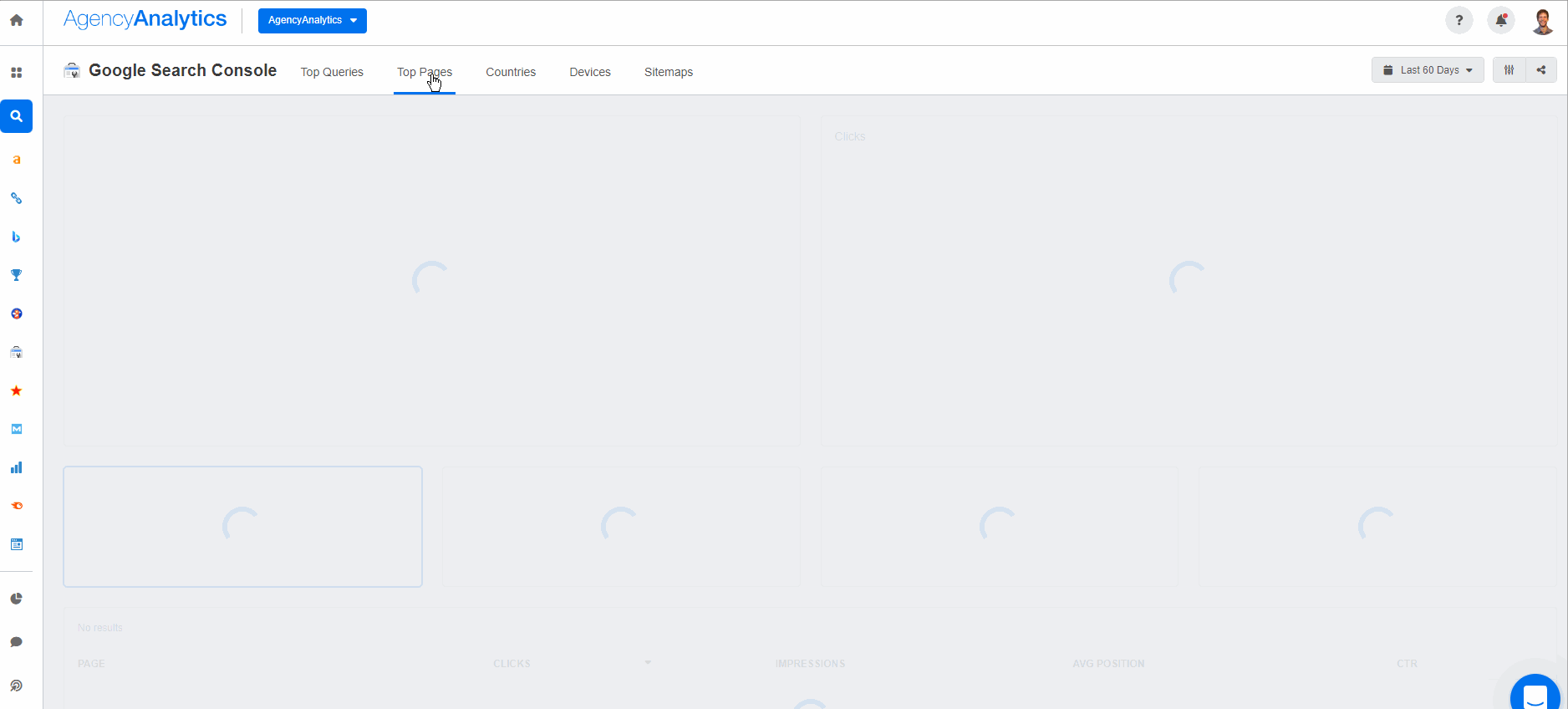 Create a Google Search Console dashboard to monitor keywords, top pages, crawl errors, and more in one easy-to-understand report. Start your free 14-day trial today.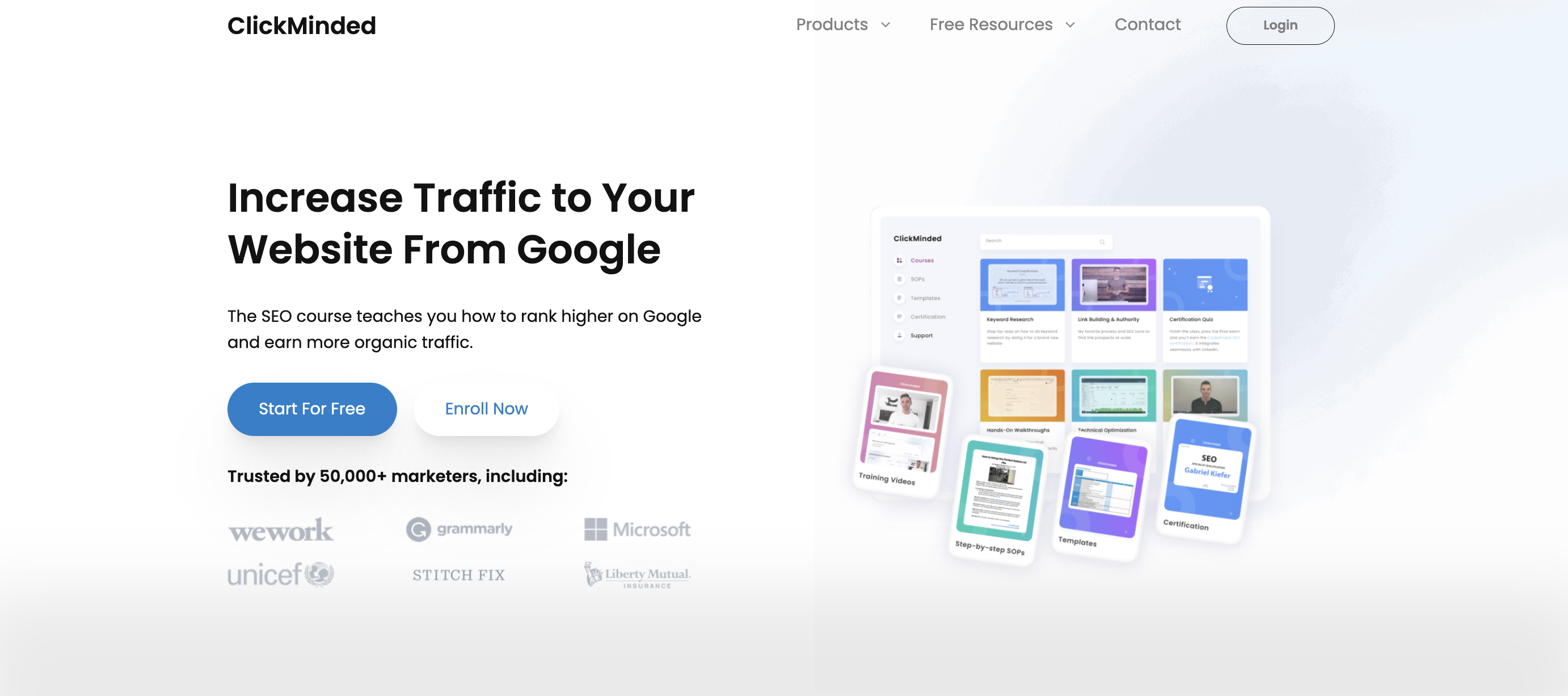 The ClickMinded SEO Course is led by the founder, Tommy Griffith. He's the previous SEO Manager of Airbnb and Paypal, and he knows SEO!
This course is for those agencies looking to take their SEO to the next level, beyond a beginner introduction. ClickMinded offers various courses from $997 to $4,997, depending on the size of your team. 
Get started with a sample of the course by signing up for the free mini-intro course to see if it's the right fit for you.
Price: Free, then starts at $997 
LinkedIn Learning offers a series of SEO courses that help you master everything from the basics to more advanced tactics. 
The courses cover topics such as:
SEO Foundations

SEO Keyword Strategy

eCommerce SEO

SEO Content Writing
At the end of each course is an evaluation to ensure you have fully mastered the material before advancing to the next course. And LinkedIn Learning typically provides a certificate of completion.
If you want to keep your entire team up to speed, LinkedIn learning offers a licensing option for teams, which starts at around $500 per license per year.
Price: Free, and then $500/yr. for team licenses 
Semrush is one of the most popular SEO tools for optimizing websites and content.
They also have an introductory course called SEO Fundamentals that covers all the basics, such as keyword research, on-page optimization, competitive analysis, and more.
This free, video-based course takes about four hours to complete and was crafted by a team of  Semrush professionals.
It is very Semrush-focused, so expect to see a lot of the platform included in the course material. But, many of the tips and case studies can be applied to future projects, even if your agency uses a Semrush alternative.
In all, this course is perfect for those who want a quick overview or refresher on SEO before diving into more detailed courses.
Price: Free
This free course by UC Davis consists of four information-packed modules. The course dives deep into how search engine algorithms shape organic rankings–a fundamental element required for site optimization.
Furthermore, they cover the fundamentals of SEO strategy formation, such as keywords; consumer psychology regarding web searches; and on-page analysis that can maximize your clients' website potential in SERPs.
Each learning module includes a "bite-sized" video tutorial and a quick quiz at the end to test your knowledge.
In all, this course will take approximately 29 hours to complete, but it does come with a well-respected certificate once you pass the final exam.
Price: Free
Simplilearn is one of the leading training providers, with over 400 courses available. Their SkillUp platform, which includes the Advanced Search Engine Optimization Program, offers free courses that are perfect for those looking to gain the skills needed for success in their career. 
No matter where your agency's SEO skills stand, Simplilearn offers a variety of courses to level up your SEO game. 
This 36-hour course offers a series of video lessons covering the basics of SEO, such as technical SEO optimization, SEO analytics, content marketing, and a few HTML basics.
The course is free, and–once you sign up–you have 90 days to complete the full course. And, yes, it does provide a certificate upon completion.
Price: Free
The Takeaway
While an SEO certificate isn't necessary for your agency's success, you do need to master the skills needed to deliver results. These courses give you the fundamentals needed to run a great agency. You'll master everything you need to get results, from strategy to individual tactics to managing clients.
And once you've mastered getting results for your clients, you'll want to show them the value you're bringing to their bottom line. 
Create SEO dashboards that include real-time updates on backlinks, keyword rankings, website analytics, and more. With 75+ marketing integrations to choose from (at no extra cost), it's the ultimate reporting software your agency needs as you scale. 
Get started today with a free 14-day trial and see why 6,000+ agencies use AgencyAnalytics for their client reporting.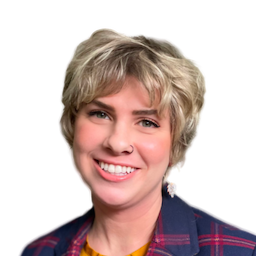 Richelle Peace is a joyful writer with a degree in Journalism. She loves writing web content, blogs, and social media posts. Whatever the topic, she's fascinated by learning and sharing.
Read more posts by Richelle Peace ›
Try AgencyAnalytics risk-free for 14 days. No credit card required.