As a marketing agency, you understand the power of LinkedIn as the premier B2B social media platform. Crafting an effective LinkedIn marketing strategy is essential for your clients' success, but tracking and measuring the right LinkedIn analytics is equally important.
Whether you're promoting awareness of their brand or boosting credibility among peers, tracking LinkedIn Analytics will help your agency identify which parts of your LinkedIn marketing campaigns are working and which aren't. 
In this article, we'll explore the critical LinkedIn analytics every marketing agency should track to maximize their clients' online presence, generate leads, and establish their authority. We'll also reveal the secrets to scaling your LinkedIn dashboard and reports, allowing you to efficiently manage multiple clients without compromising on quality.
Stay ahead of the competition and become an indispensable resource for your clients by harnessing the full potential of LinkedIn analytics tools.
Is LinkedIn Marketing Still Relevant?
Over the last several years, LinkedIn has grown far beyond just being another job site. Just like any other social network, many clients who have business pages expect to know their engagement metrics as part of the social media management services they pay for. 
Nowadays, almost every business professional has a LinkedIn profile. With more than 930 million business professionals in 200 countries and regions, it has evolved into one of the best content marketing platforms for B2B businesses. Professionals are on this powerful social media site for more than networking and job hunting–LinkedIn is an opportunity to get in front of your ideal clients too.
We work with clients to build a social presence on LinkedIn and also help our clients understand their data in their CRM to help make better-informed decisions with their marketing and sales budgets.

Rocky Pedden, President, RevenueZen
Savvy agencies use their LinkedIn Company Page to build trust by producing relevant, high-quality content, thus positioning themselves as authorities in their market. Top agencies also apply the same social media strategy and use LinkedIn to boost their clients' businesses.
But you'll need to measure progress in real-time and demonstrate how effective your LinkedIn marketing is.
What Is LinkedIn Analytics?
LinkedIn Analytics is a selection of detailed metrics that capture the performance of your LinkedIn Company Page. Like other social media platforms, they measure metrics such as followers, clicks, shares, and comments.
KPIs allow us as, the agency, to demonstrate our value to the client. There are basic KPIs such as spend, clicks, impressions, ranking, etc, but the real KPIs every client wants to know is leads and/or sales.Ultimately, what is their ROI from our efforts?

Jacob Hicks, Owner, Magnyfi
The content you publish on the platform, ads that you run, and people who visit your Company Page are all captured by these metrics. Tracking LinkedIn analytics is critical when determining what content resonates with your target audience to help inform your client's LinkedIn content strategy.
Use this LinkedIn Dashboard template to track all your clients' LinkedIn metrics in one place & flip it into a client-ready report in seconds! Try AgencyAnalytics Free for 14 Days.
Where To Find Your LinkedIn Analytics?
To access LinkedIn analytics, you need to make sure your (or your client's) Company Page has been set up. When you log into your Company Page, you will then see the Analytics dropdown on the top menu of the client's LinkedIn account:
Note: Linkedin Analytics is only available to Company Page Admins.
Which Metrics Does LinkedIn Analytics Measure?
As you can see from the screenshot above, LinkedIn Analytics is divided into three main categories to help measure social media performance:
Each section reports on a different aspect of your LinkedIn company page.
Updates:
In this section, you're given metrics to track that help you determine if your company updates (posts) are generating customer engagement. These metrics to track include:
Update Title - The title of the update you posted.

Posted by - Who on your team posted the update.

Created - The date the update was published.

Impressions - The number of times an update was shown to a LinkedIn user.

Video Views - When 3 seconds or more of a video was viewed, or the Call-to-Action (CTA) was clicked.

Clicks - The number of times your update or company branding was clicked.

CTR (Click Through Rate) - Clicks divided by impressions.

Likes - Number of likes on your update.

Comments - Number of comments on your update.

Shares - Number of update shares.

Follows - Number of people who click 'follow' on your sponsored updates.

Engagement Rate - (Clicks + Likes + Comments + Shares + Follows) / Total Impressions
Examples of company updates would include how-to articles, company achievements, advice, and other content that provides value to your target audience.
Make sure you have a well-defined LinkedIn strategy before posting updates. There should be a purpose and direction.
LinkedIn Followers:
In this section, you're given follower metrics about who is following your Company Page. These metrics to track include:
Total Followers - Total followers of your company page.

Organic Followers - Followers acquired without ad spend.

Sponsored Followers - Followers acquired through paid ads.

Follower Demographics - Demographics of your company page followers broken down by location, job function, industry, and company size

Follower Trends - A line chart that shows when followers were added over time.
Visitors:
In this section, you're given visitor metrics about people who have landed on your Company Page. These metrics to track include:
LinkedIn Page Views - Total number of views of your company page, including your career page.

Unique Visitors - Unique LinkedIn page visitors. Excluding multiple visits from the same user.

Visitor Metrics - This is a line chart that allows you to see the number of company Page Views over time.

Visitor Demographics - Similar to Follower Demographics, this section gives the demographics of your LinkedIn page visitors.
Remember, visitor analytics give you data on who has visited your client's company page, but not metrics on content performance. Fill out every section of your company page in order to optimize the visitor experience. You don't want a prospective customer to leave with more questions than they arrived with.
Phew! That's a lot of LinkedIn metrics to track! With all these available metrics, it's easy to get lost in a sea of digital marketing analytics available from LinkedIn. Which brings us to the next question: Which of these LinkedIn metrics should you actually report on?
Top 9 LinkedIn Analytics Metrics to Report
Let's now hone it down to the most important LinkedIn metrics for monitoring the health of your LinkedIn marketing efforts. Although each data point helps add context to the overall performance, like with all social media platforms, there is usually a set of social KPIs that are more important than others.
1) Impressions
Content marketing is all about attracting potential customers by offering value upfront. Impressions are the total number of times your LinkedIn post has been seen. This includes LinkedIn users who see it more than once.
For example: If a user sees your update three times, it counts as three impressions. But it will only count as one unique impression.
When viewing impressions data through the update metrics chart, you can gain additional insights, such as:
Determining the best time to post: You'll be able to identify the days when your LinkedIn posts are seen most often, and then, refine your posting schedule to ensure that your customers are receiving your content when they are most likely to view it.

What posts to sponsor: By comparing organic and sponsored posts, you can quickly determine which organic posts are resonating with your existing followers. Making it easy to determine which posts and topics you should sponsor to broaden your follower base.

Long-term trends: Viewing your impressions over time will help you visualize the trajectory of your marketing campaigns. If you are seeing a downward trend in impressions, this could mean your content is not compelling and LinkedIn is serving it to fewer followers.
Having a high number of impressions doesn't necessarily mean you've got a winning post, but it is a great indicator. You still need to use LinkedIn analytics tools to look at the following two metrics as well to understand how well your posts are resonating with your target audience.
2) CTR (Click-Through-Rate)
How's your performance?
All too often, clients obsess over how many clicks their content, and LinkedIn ads are receiving. But as many seasoned marketers know, it's the click-through rate that gives you real insights regarding how relevant & engaging your posts are.
As mentioned before, CTR is the total number of clicks your post receives divided by the total number of impressions. It measures the percentage of people who see your post and click through to learn more.
Why is this metric important? Because a high CTR means a high percentage of people who saw your post are clicking your content and going to your site. This indicates that your LinkedIn ads–both imagery and copy–are effective and that your audience is willing to take action. The same applies to organic posts. 
Monitoring your click-through rate will make you aware of underperforming content and signal you to act.
3) Engagement Rate
Are people interested in what you have to say?
You need to do more than just reach an audience - you need to know that you're reaching the right audience and reach as many of them as possible. Look at your follower demographics to understand who your content reaches.
Key LinkedIn Engagement Analytics to Measure Include
Clickthrough Rate (CTR): A high CTR suggests that your content is relevant and appealing to your target audience, driving them to take action. By monitoring CTR, you are better equipped to identify the best-performing content types, headlines, and image creatives, enabling you to optimize campaigns for maximum impact.

Engagement Rate: High engagement rates often lead to increased visibility on LinkedIn, as engaged users are more likely to share your content with their network, attracting new followers and potential clients.

Social Actions (Comments, Likes, and Shares): Positive social actions (e.g., likes, comments, and shares) help establish your clients as thought leaders and build their credibility within their industry. Comments and shares can lead to valuable user-generated content, fostering discussions around your clients' brand and topics of interest, further increasing engagement and brand awareness.
These data points, when visualized correctly, will help you determine what resonates with your followers and allow you to create more of what your audience loves. 
Agency Tip: Don't forget to experiment with images and video. Images receive 200% more engagement than a standard text post.
4) Follower Demographics
Who is liking what you're saying? Use LinkedIn analytics tools to find out!
This section lets you connect the dots between the audience your agency is reaching on LinkedIn and your client's target market. Look at your follower demographics to understand who your content reaches. Does it align with the ideal target for your client?
What role does your client play within an organization? Are they decision-makers? You can use a LinkedIn analytics tool to see if your audience comes from small businesses or large corporations, what job function they have within their company, and even their location.
Do you want to target specific verticals? If so, you can target the industry most of your viewers work in. When combined with CTR and Engagement Rate, you can very clearly determine who loves your content and craft your updates just for them.
5) Followers: Total and Organic
Not surprisingly, the probability of your target audience seeing your posts in their feed increases if they follow your LinkedIn page.
This is why follower analytics are so crucial. It's important to know and actively try to increase your client's total followers.
Having a high total number of followers also implies strong brand credibility in the eyes of future customers. In the follower metrics chart within the native LinkedIn analytics tool, you can see both your total followers and the trend in gaining followers.
This creates a visual representation of the followers metric under updates, which shows you which posts generated new page followers. Knowing which posts generated the most followers creates a feedback loop allowing you to improve the effectiveness of your content marketing.
You can also gauge the effectiveness of your sponsored posts by seeing how many new followers they generated compared to your organic posts.
6) Profile Views (AKA Visitors or Page Views)
Profile Views serve as an indicator of a client's brand visibility and reach on the platform. When LinkedIn users visit a profile, it often means that your content, messaging, or branding has piqued their interest, driving them to learn more about the company (or personal brand). 
Visitor metrics provide valuable insights into the traffic directed to your clients' LinkedIn Pages and can be customized to display data based on specific time ranges, Page sections, total Page views, and unique visitor counts (excluding duplicates). Marketing agencies can analyze these metrics both in aggregate and non-aggregate forms, allowing for a comprehensive understanding of their clients' LinkedIn performance.
Increased page views on the client's profile page signal that your marketing efforts, such as posting high-quality content or engaging in relevant discussions, are effectively attracting attention and driving traffic to the profile page.
Moreover, by monitoring profile page visits, you to assess the impact of any optimization efforts, such as updating the profile banner, headline, or summary. By tracking changes in Profile Views over time, you can identify trends and gauge the success of your agency's profile optimization strategies.
It's easy to use the native LinkedIn analytics tool to drill down into the profile page type, including the homepage, about page, insights page, and people page, or combine the data across all pages. 
That being said, it's equally important to exercise caution when relying on Profile Views as a key performance indicator, as it can easily become a vanity metric with limited actionable insights. While a high number of Profile Views may seem impressive, understand that this metric alone doesn't necessarily translate to tangible business outcomes (such as lead generation or conversions). 
To ensure that you're deriving valuable insights from your LinkedIn analytics, consider Profile Views in conjunction with other metrics, such as engagement rate, clickthrough rate, and follower growth. By analyzing a comprehensive set of metrics, you are better equipped to make informed, data-driven decisions to optimize your clients' LinkedIn campaigns and drive meaningful results.
Note: Profile Views are limited for users with a free account. To see the full range of data available, you need to upgrade to a premium account. 
Top LinkedIn Advertising Analytics to Track
Understanding LinkedIn ads metrics empowers agencies to make data-driven decisions, optimize ad campaigns, and ultimately deliver better results for their clients. 
For this reason, it's time to delve into the top LinkedIn advertising analytics to track. Using a LinkedIn analytics tool to keep a finger on the pulse of client LinkedIn ad campaigns helps an agency deliver successful LinkedIn ad strategies, drive success, and foster long-lasting client relationships.
7) Sponsored Content Performance
Sponsored content plays a critical role in promoting your clients' businesses on LinkedIn. To ensure your clients get the most out of a client's LinkedIn advertising efforts, consider tracking the following metrics:
Impressions: This metric helps gauge the reach and visibility of your clients' campaigns.

Clicks: Gain insights into the effectiveness of your content and messaging in driving LinkedIn users to content on the client's website. 

Clickthrough rate: Calculates the clicks divided by impressions to make sure that the ad content, imagery, and targeting are on point.  

Cost: Manage budgets effectively and assess the cost-efficiency of campaigns.

Cost Per Click (CPC): Evaluate the cost-effectiveness of campaigns and identify opportunities for optimization.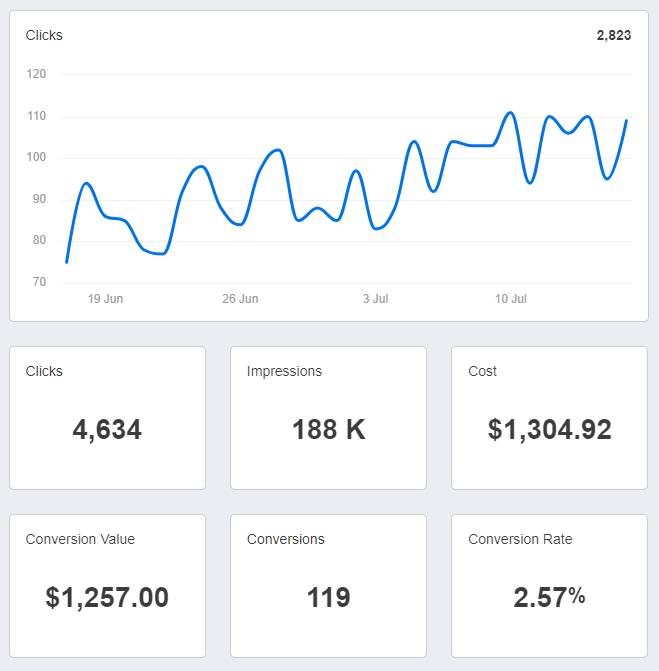 8) Lead Generation Form Analytics
LikedIn's lead generation forms are a powerful tool for capturing high-quality leads on LinkedIn. 
We love hearing feedback from clients that they are getting leads, getting results, and then showing them why with the data.

Valerie Jennings, CEO, Jennings Social Media & MarTech
To make the most of this feature, track the following metrics:
Leads: Measure the total number of leads generated and evaluate the success of your lead generation efforts on LinkedIn.

Cost Per Lead (CPL): Calculate the average cost for each lead acquired through LinkedIn to compare to other channels and campaigns. But remember to compare the lead quality as well. For example, if a Facebook lead closes at 2% but a LinkedIn lead closes at 8%, your LinkedIn CPL target should be around 4x that of your Facebook CPL target. 
9) Conversion Tracking and ROI
Monitor the total number of desired actions (e.g., purchases, sign-ups, downloads) completed by users after engaging with your clients' LinkedIn ads. 
Ultimately, we know our clients hire us to help them close more deals so the most important KPI we can track for them is how many deals we are helping them close. Everything else is secondary to that.

Jacob Hicks, Owner, Magnyfi
These conversion metrics inside the native LinkedIn analytics tool help your team assess the overall success of campaigns in driving meaningful outcomes.
Conversions: The total number of times LinkedIn users took appropriate action, such as signing up for a Webinar, downloading a whitepaper, or purchasing a product or service. 

Conversion Rate: Determine the percentage of users who complete a desired action after clicking on your clients' LinkedIn ads. Basically, your client's LinkedIn ads have led the horse to water, but was it the right horse, and did the website make them drink? 

Cost Per Conversion: This handy metric helps marketing agencies put on their detective hats and evaluate just how cost-efficient and ROI-tastic their clients' campaigns are.

Conversion Value: And, of course, the Cost Per Conversion is more meaningful when measured alongside the Conversion Value, providing a clear view of the return on ad spend. This metric helps marketing agencies quantify the overall financial impact of their clients' campaigns and justify their advertising spend.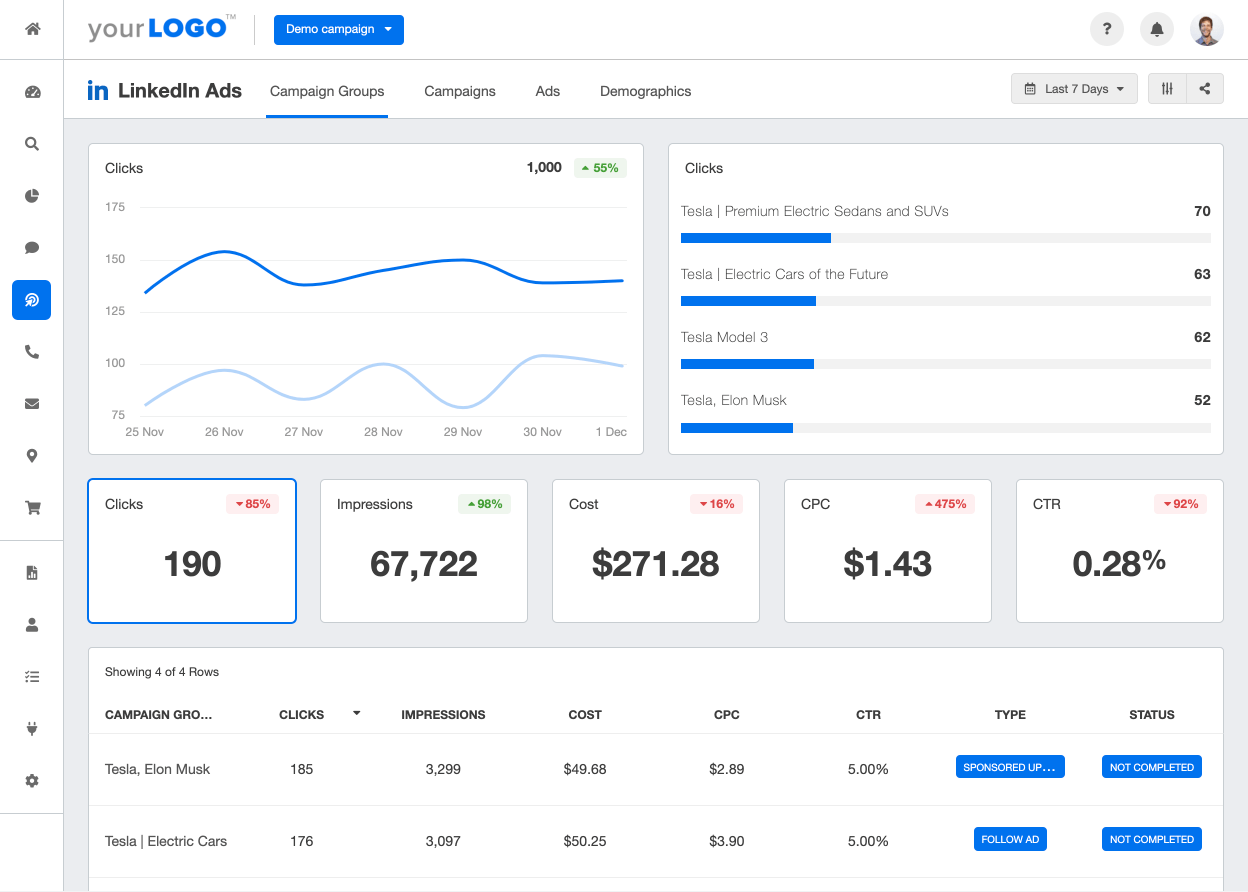 Quickly and easily create client reports that feature the metrics they care about with the LinkedIn Ads reporting dashboard. Try AgencyAnalytics fee for 14 days.
How To Report LinkedIn Analytics
LinkedIn requires a separate content and social media strategy from your clients' other social media channels. As such, it comes with its own metrics to track and benchmark against.
Once you have tailored your client's live LinkedIn dashboard to your specs like the one above, you've got all the data you need to demonstrate the success of your content marketing strategy. Now you just need a clear and concise way of reporting this data direct from your LinkedIn analytics tool.
Establishing KPIs for LinkedIn Campaigns
Let's face it – clients usually don't want to dive deep into every tiny detail of their LinkedIn posts. They've got businesses to run and goals to achieve, so their focus is on the big picture. That's why they hired your team, after all. 
As marketing agencies, it's essential to align client reporting with what truly matters to them. Are you hitting those campaign targets, contributing to their overall ROI, and proving your agency's worth?
The marketing dollars need to translate to top-line revenue, and so it's our job to help our clients connect the dots to that in our reporting.

Lane Rizzardini, Co-Owner, Marion Relationship Marketing 
When crafting reports for your clients, prioritize key performance indicators (KPIs) that directly relate to their objectives. Instead of bombarding them with every imaginable metric, distill the data down to what's most relevant and actionable. 
For instance, highlight how your campaigns have increased website traffic, boosted lead generation, or enhanced brand awareness.
Don't forget to tell a story with your data. Clients love to see a narrative that showcases the progress made, the challenges overcome, and the strategies that led to success. By tying your reporting to tangible results and clear insights, you're making it much, much easier for clients to understand the value you provide.
It's our job to tell a simple story through reporting to our clients.  The report is the client's proof that what we are doing is benefiting their business in a positive way.

Brian Ferritto, Partner, 42connect
So, the next time you're preparing a client report, remember to keep it focused on what really counts. Show them the magic you've worked on their LinkedIn campaigns and how you've earned your agency's keep, all while steering clear of the nitty-gritty that's best left behind the scenes.
Picking the Right LinkedIn Analytics Tool for Your Agency
Alright, folks, we've tackled the 'what' of tracking LinkedIn analytics like champs. Now, let's dive into the how. Picking the perfect analytics and reporting tools so you manage all those LinkedIn client campaigns like a boss!
When you're scouting for the ultimate LinkedIn analytics tools, be on the lookout for features that'll make your agency's day-to-day as smooth as butter. The goal is to find a platform that not only centralizes data in a user-friendly way but also automates routine tasks and generates customized reports for each of your clients.
By simplifying your workflow, supercharging your decision-making, and dishing out actionable insights to your clients, you'll be well on your way to crafting long-lasting partnerships and enjoying some serious agency success. Now, let's get out there and find that perfect tool!
LinkedIn's Native Analytics Dashboard
The native LinkedIn analytics dashboard provides essential metrics and insights for both company and personal profiles, making it a valuable tool for understanding and optimizing LinkedIn campaigns.
While the native LinkedIn analytics dashboard offers a solid foundation for analyzing LinkedIn campaigns, it may not be the best choice for marketing agencies managing multiple clients. Here are some reasons why:
Limited in-depth analysis: The native dashboard provides basic insights but may lack the granularity and advanced features that marketing agencies need for a comprehensive understanding of their clients' campaigns.

No multi-client management: The dashboard is designed for individual users or single company pages, making it challenging to manage multiple clients simultaneously.

Lack of customization and integration: The native dashboard offers limited customization options for reports and visuals and doesn't support integration with other social media platforms or analytics tools.

No automatic report scheduling: Marketing agencies often need to send regular reports to clients, but the native LinkedIn analytics dashboard doesn't provide a built-in feature for automated report scheduling.
For marketing agencies managing multiple clients, third-party LinkedIn analytics tools like AgencyAnalytics may be better suited, as they offer advanced features, customizable reports, multi-client management, and integration with other platforms.
Pros and Cons of the Native LinkedIn Analytics Dashboard: 
Native LinkedIn Analytics Pros

Native LinkedIn Analytics Cons

Native LinkedIn Analytics Pros

Free and easily accessible

Native LinkedIn Analytics Cons

Limited in-depth analysis

Native LinkedIn Analytics Pros

Simple, user-friendly LinkedIn analytics tool

Native LinkedIn Analytics Cons

Lacks some advanced features compared to third-party LinkedIn analytics tools

Native LinkedIn Analytics Pros

Provides an overview of key LinkedIn metrics

Native LinkedIn Analytics Cons

No option to integrate LinkedIn analytics with data from other platforms

Native LinkedIn Analytics Pros

Insights into follower demographics and growth

Native LinkedIn Analytics Cons

Limited customization of reports and visuals

Native LinkedIn Analytics Pros

Real-time monitoring of post engagement and impressions

Native LinkedIn Analytics Cons

No way to aggregate data across multiple client campaigns

Native LinkedIn Analytics Pros

Compatible with both company and personal profiles

Native LinkedIn Analytics Cons

Cannot setup automated reports on a set schedule
LinkedIn Reporting Using AgencyAnalytics
AgencyAnalytics is a comprehensive marketing analytics and reporting platform designed to meet the unique needs of marketing agencies. With its robust LinkedIn reporting capabilities, AgencyAnalytics provides in-depth insights into both organic LinkedIn analytics and LinkedIn ads reporting, making it an excellent choice for agencies managing multiple clients.
Considering these advanced features, AgencyAnalytics is a top choice for marketing agencies managing multiple clients. Its comprehensive LinkedIn reporting capabilities, customization options, and seamless integration with other marketing platforms make it a powerful LinkedIn analytics tool to drive success for both agencies and their clients.
That's just one of the reasons over 6,000 marketing agencies trust AgencyAnalytics to streamline their client reporting. Want to discover all of these benefits for yourself, get started with a 14-day free trial. 
Customizing LinkedIn Reports for Clients
This is where AgencyAnalytics' white label dashboard and reporting software really shines, helping you showcase your agency's results. By including key LinkedIn metrics in your social media reports, like follower growth and post engagement, you'll be able to show how LinkedIn is performing against your other campaigns.
But to take it a step further, customize the report to make it exactly what your client needs to see. Plus, integrate LinkedIn analytics with other social media metrics to create a comprehensive social media dashboard that highlights your agency's performance across all of the socials.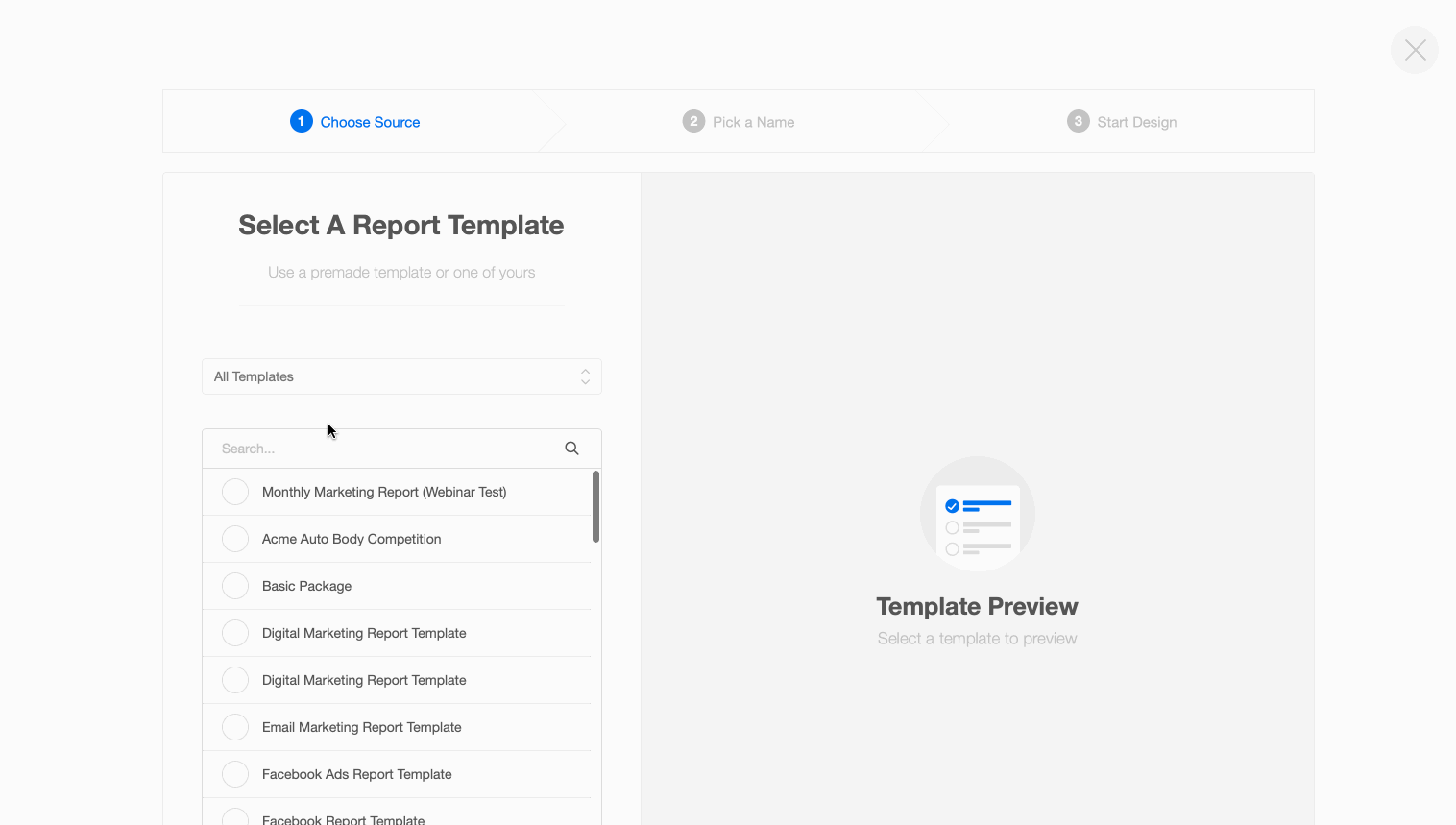 Having those beautiful, reactive widgets has been huge. It's freed up so much time, just being able to have the stats we need at the tips of our fingers. We can share easily with our teammates, clients, and other departments to help paint a clear picture of how a client is performing. We can also spend more time focusing on how to create winning strategies, instead of spending all our time collecting data to show how far we've come. 

Rachel Jackson, Wit Digital
Chances are, you're not just managing your clients' LinkedIn profiles, so you need a LinkedIn analytics tool that can span multiple platforms. Win back countless billable hours every month when you put all your client reporting needs under one roof.
With an easy drag-and-drop report builder and over 75 integrations to choose from–including Google Analytics, Facebook, and Instagram–build white-labeled client reports in minutes.
When we pull up an AgencyAnalytics dashboard during a sales pitch, 100% of our leads immediately see the value that this reporting can bring to their business. It helps us seal the deal several times per month.

Graham Lumley, Director of Marketing, Blackhawk Digital Marketing
LinkedIn Native Analytics Tool

AgencyAnalytics

Direct integration

LinkedIn Native Analytics Tool

Easily access LinkedIn analytics. No extra setup is required.

Connect in seconds using the LinkedIn integration.

Use Cases

LinkedIn Native Analytics Tool

All LinkedIn users with a Company page.

Built specifically for marketing agencies.

Cost

LinkedIn Native Analytics Tool

Included with LinkedIn, no additional charge.

Included with every AgencyAnalytics reporting platform

Multi-platform

LinkedIn Native Analytics Tool

Focused solely on LinkedIn analytics.

Consolidates data from over 75 marketing platforms.

User Interface

LinkedIn Native Analytics Tool

Simplified and specific to LinkedIn data.

More customizable using widgets, custom metrics, and the drag-and-drop editor.

Reporting

LinkedIn Native Analytics Tool

Standard LinkedIn reporting tools, less customization available.

Advanced report customization, including complete white labeling capabilities.

Client management

LinkedIn Native Analytics Tool

No built-in client management or report sharing tools.

Features like client dashboards, report templates, and custom access for staff and clients.
Summary and Key Takeaways
To wrap things up, we've had a close look at the world of LinkedIn analytics and how marketing agencies can use it to help their clients thrive. The main takeaways here include recognizing the limitations of LinkedIn's native analytics dashboard and the benefits of opting for feature-rich third-party LinkedIn analytics tools like AgencyAnalytics for deeper insights, personalization, and handling multiple clients with ease.
We've walked through the must-track LinkedIn metrics for marketing agencies, covering areas like follower growth, post engagement, visitor analytics, and how well ad campaigns are doing. Plus, we've touched on the perks of using third-party tools for scheduling reports automatically, integrating with other platforms, and crafting tailor-made, branded reports for clients.
After reading this article, you should be able to tackle this list of to-do items almost immediately:
Evaluate your current LinkedIn analytics approach: Assess the effectiveness of the LinkedIn analytics tools and metrics you're currently tracking.

Identify key metrics: Ensure you're tracking the most important LinkedIn metrics for your own optimization purposes, as well as the ones your clients care about, such as follower growth, post engagement, and ad campaign performance.

Explore third-party tools: Research options like AgencyAnalytics to find the best fit for your agency's needs.

Analyze competitor performance: Benchmark your clients' LinkedIn performance against their competitors and identify areas for improvement. Use this data to set goals for your own campaigns. 

Customize reports: Tailor your LinkedIn analytics reports to align with each client's unique needs and goals and add your agency's white-label branding.

Set up automated reporting: Configure automated report scheduling to keep your clients informed about their LinkedIn campaigns.
So, let's make the most of LinkedIn analytics, fine-tune those campaigns, and boost your clients' online presence and credibility. Go ahead and put these best practices into action—your clients will thank you, and you'll be the go-to LinkedIn experts in no time!
Subscribe to the AgencyAnalytics Newsletter
Receive Agency Growth Tips, Delivered to Your Inbox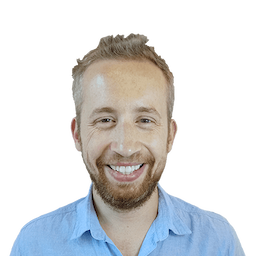 Try AgencyAnalytics risk-free for 14 days. No credit card required.