SharpSpring Reporting Dashboard
Automatically integrate your clients' marketing automation data into AgencyAnalytics. Instantly create a complete view of your client campaign successes.
Simplified Reporting
Turn SharpSpring marketing automation data into easy-to-share dashboards & reports
Track Qualified Leads
Easily monitor lead volume & activity, including where they are in the marketing automation pipeline
Highlight Sales & Revenue
Get a crystal-clear view of accounts including key data points such as industry or country
Monitor Campaign Performance
See how SharpSpring's marketing automation campaigns are achieving their goals
SharpSpring Data, Automated
With the SharpSpring integration, your clients' important SharpSpring analytics are automatically available in white-labeled reports & marketing dashboards. Simply connect a client's SharpSpring account to AgencyAnalytics and watch as their real-time data aggregates into your powerful yet intuitive reporting platform built for marketing agencies.
Explore All The Available SharpSpring Marketing Automation Metrics
Quickly & easily add SharpSpring metrics to your client reports and marketing dashboards.
Count

Date

Leads Active

Leads Contact

Leads Customer

Leads Qualified

Opportunities

Opportunities Amount

Opportunities Lost

Opportunities Lost Amount

Opportunities Won

Opportunities Won Amount

Opportunities Working

Opportunities Working Amount
LEAD GEN CAMPAIGN TRACKING
Streamlined SharpSpring Campaign Analytics
Instantly track detailed SharpSpring campaign metrics straight from your AgencyAnalytics account. This intuitive dashboard provides clarity on your clients' lead gen campaigns and shows how your marketing agency is driving more qualified leads to your client's business.
ACTIVE, QUALIFIED, AND CLOSED LEADS
Track Leads as They Move Through the Pipeline
Automatically summarize your clients' SharpSpring marketing automation performance–including leads, opportunities, and accounts. With this information available any time, you'll make informed decisions that will improve your overall marketing efforts & create beautiful client reports in minutes–instead of hours.
SEE THE OPPORTUNITIES IN THE PIPELINE
Gain More Insights On Revenue Opportunities
View the number of open and closed opportunities to quickly visualize the revenue potential. This makes it easy to track your progress and hit your agency's goals. With the SharpSpring integration, you'll have all the data you need at your fingertips!
The SharpSpring Dashboard Integration offers an in-depth look at your client's accounts, including the revenue, industry, and key firmographics. Use this information to generate better leads, improve conversions to sales, and drive higher returns on marketing investment.
COMBINE DATA POINTS FOR CLEARER INSIGHTS
All Your Marketing Data in One Place
Combine data from over 75 different marketing data sources including Google Analytics, PPC, SEO, and Social Media to create a detailed and complete picture of all your agency's programs.
INSTANT ACCESS TO EASY-TO-SHARE DASHBOARDS & REPORTS
Advanced, Intuitive Dashboard Layouts
Integrate your client's SharpSpring marketing automation data with AgencyAnalytics to easily view and report on all aspects of your marketing campaigns. Quickly see how leads are being generated, what campaigns are performing best, and which efforts are driving the most conversions–all in one place! With just a few clicks, turn these dashboards into stunning reports your clients will look forward to.
YOUR LOGO, YOUR BRAND COLORS
Stunning SharpSpring Reports Featuring Your Branding
Looking to show off your reporting chops to your clients? With SharpSpring's dashboard integration, instantly create beautiful, white labeled reports and dashboards that prominently feature your agency's logo and brand colors. Let your clients think you developed the reports in-house—your secret is safe with us!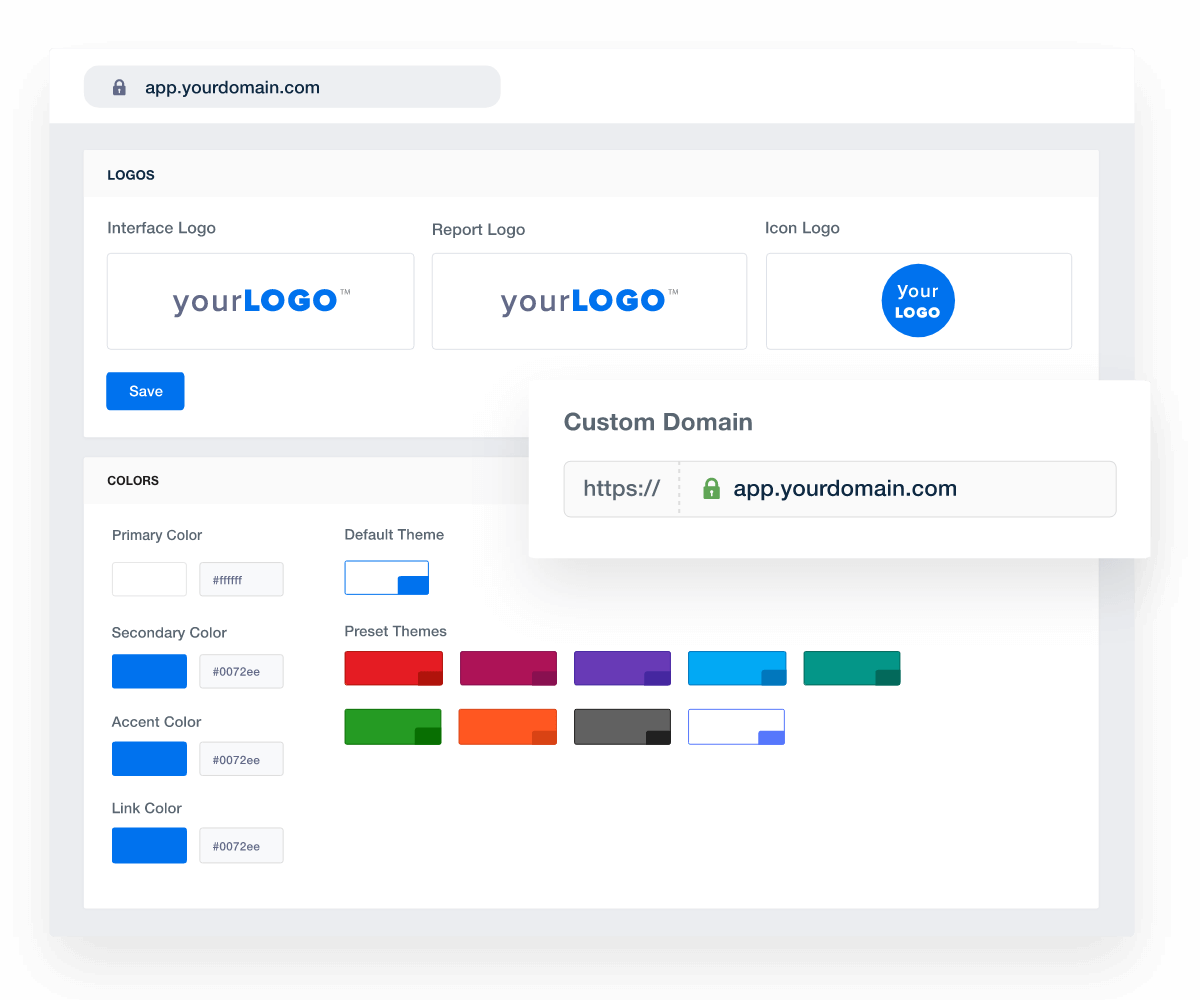 Connect the SharpSpring integration in seconds to streamline your client reporting.
Everything Your Agency Needs
Try AgencyAnalytics risk-free for 14 days. No credit card required.