Campaign Monitor Reporting
Automated Campaign Monitor reports for clients. Robust email analytics in an engaging format.
Campaign Overview
Analyze essential email metrics like opens, clicks and unsubscribes
Engagement Metrics
View a breakdown of opens, bounces, unopens and clicks
Monitor List Growth
Track the total number of new subscribers and unsubscribers for each list
Schedule Reports
Simplify email marketing updates with beautiful, automated reports
Automated Campaign Monitor Reports
Email Marketing Reports, Simplified
Always keep clients up-to-date with beautiful email marketing reports. Start with a free template and add the metrics that matter most from Campaign Monitor, including opens, clicks, unsubscribes, and more.
Identify Your Most Successful Campaigns
Analyze your email engagement metrics for every campaign in a single interface. View opens, unsubscribes, clicks, bounces and email clients for each campaign. Quickly identify emails with the highest open rate, so you can keep fine-tuning your strategy.
Showcase month over month audience growth. Add key metrics for any email list to your monthly email reports to show clients which list had the most growth.
It often doesn't make sense to give clients access to your native Campaign Monitor account. Instead give clients access to a beautiful, intuitive dashboard, where they can view both real-time and historical stats for lists and campaigns.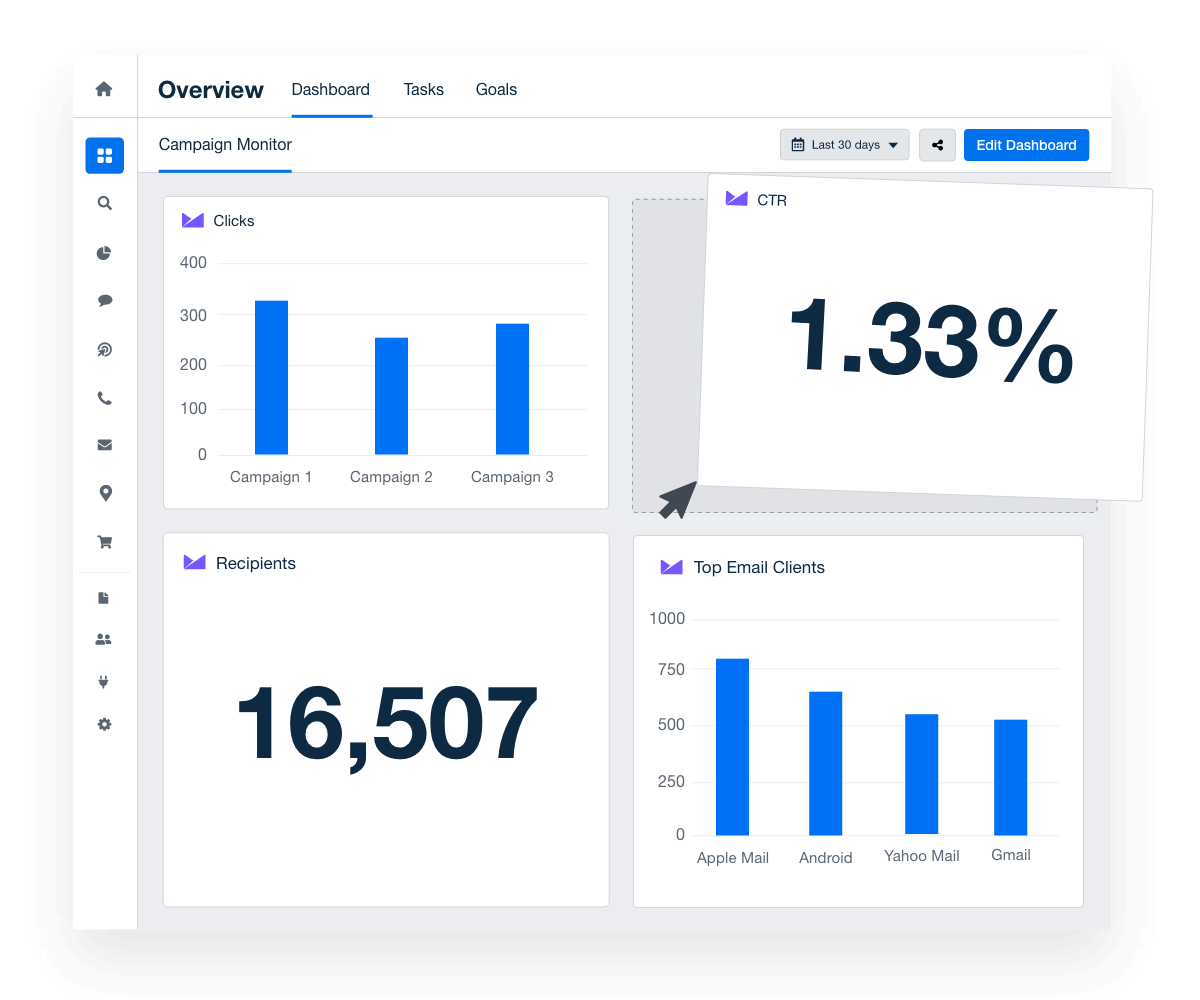 White Labeled Email Marketing Dashboard
Completely white label both your reports and dashboard for clients. Add your own color, logos and branding. Even host the dashboard on your own domain!
Connect the Campaign Monitor integration in seconds to streamline your client reporting.
Everything Your Agency Needs
Try AgencyAnalytics risk-free for 14 days. No credit card required.