From functioning as an ad campaign manager to using machine learning intelligence to automate bidding, Google Display & Video 360 is a feature-rich, all-in-one platform for agencies to manage their online advertising campaigns across display, video, audio, and more.
It's no secret that this platform has various cutting-edge features, but you may wonder how your agency can get the most out of it. Whether you're new to Google Display & Video 360, or your agency is exploring its enhanced capabilities, read on to learn about: 
Let's get started.
What Is Google Display & Video 360?
Google Display & Video 360 is a robust platform consolidating programmatic advertising efforts under one roof. 
While the Google Display Network (GDN) offers an impressive range of targeting options that will suit many agency clients, GDN can be limited in terms of its ability to deliver across the web and app ecosystem.
As such, the Google Display and Video 360 (GDV360) platform may be better suited for clients looking to reach a high volume of consumers using ads format that support larger-scale media buys.
With it, agencies with multi-channel campaigns can manage creative development, inventory, and audience targeting in one place. 
And who isn't a fan of all-in-one tools that make an agency's life better? 
Features and Benefits of Google Display & Video 360
Picture this scenario. A client approaches your agency to execute an intricate, large-scale campaign that requires resources from various subteams. 
Your media buying team is responsible for managing and allocating ad spend. Additionally, they collaborate with the creative team to ensure seamless campaign execution. And after ads are run, the analytics team steps in to provide results, recommendations, and insights. 
While these teams are all responsible for separate arms of your client's ad campaign, they all need to know what's happening. That way, there is coherence, continual communication, and successful results.
Instead of relying on a range of platforms, Google Display & Video 360 houses these moving parts in one place. In essence, it works as a campaign manager for cross-functional agency teams with a common goal. 
Let's explore the key features and benefits of Google Display & Video 360 further. 
1. Five Distinct Modules
The Google Display & Video 360 platform consists of five distinct parts: Campaigns, Insights, Inventory, Creatives, and Audiences.
Here's a more detailed overview of each module: 
Campaigns: Create multi-channel advertising campaigns with the ability to monitor progress, optimize performance, and add additional line items or insertion orders

Insights: Access metrics related to campaign performance to enhance optimization and make adjustments where needed

Inventory: Through the Marketplace feature, browse publishers for a variety of mediums, including digital, TV, and audio

Creatives: Design ads, preview placements, and create tailor-made messaging for each audience subset

Audiences: Build a target audience, analyze behavior through Google and 3rd party data, monitor campaign activity, and set limits on ad spend
2. Machine Learning for Automated Bidding
Instead of relying on trial and error, Google Display & Video 360 does the heavy lifting for your agency when it comes to bidding for competitive ad placements. 
Today's digital marketing landscape is leaning heavily into machine learning and AI, and Google Display & Video 360 captitalizes on these capabilities to help automate the bidding process (based on pre-set parameters).
When used properly, this results in buying digital space with the highest likelihood of an impression or conversion (depending on your client's goals). It also means that your agency won't need to make guesses when maximizing a client's ad spend or choosing digital ad placements.
If your agency prefers more autonomy over the process, there's also a Custom Bidding feature (which is a bit more advanced). Create a custom bidding script and decide precisely how much you'd like to spend on an impression. That way, your agency will have more control over the rate of ad spend while optimizing more granular parts of the campaign. 
3. Built-in Access to Publishers
Another great feature of Google Display & Video 360 is its built-in inventory, allowing seamless access to a range of publishers and ad exchanges. 
This means that your agency won't have to navigate outside of the platform to reach large-scale publishers with a broad reach in the digital, audio, and TV spaces. 
To access a recommended list of publishers, simply input filters based on detailed parameters such as 'Advertiser Time Zone,' 'Sensitive Category,' and 'Day of the Week'.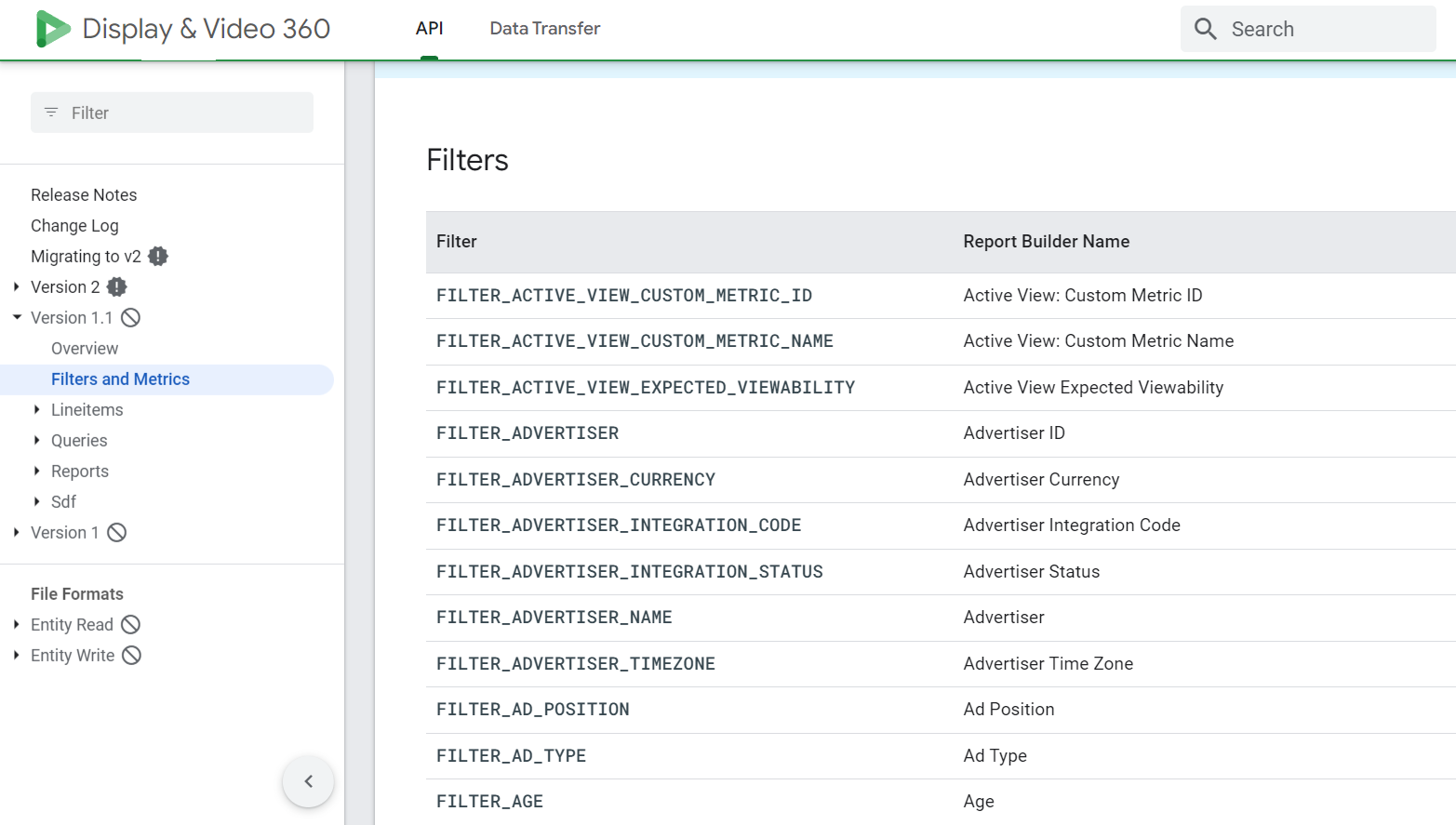 It's also worth mentioning that Google Display & Video 360 recently introduced a filter to support a diverse set of publishers in historically marginalized communities. 
4. Advanced Audience Targeting 
Google Display & Video 360 has an advanced audience targeting capability where advertisers have access to:
First-party audiences (such as users who have previously engaged with your client's website)

Third-party audiences (users with relevant demographics and characteristics based on third-party data)

Google audiences (users with relevant demographics and characteristics based exclusively on Google's database)

Combined audiences (any combination of audiences)

Custom list targeting (creating a customized audience list based on pre-set characteristics and conditions)
For clients with a specific niche (e.g., education, real estate), Google Display & Video 360 also offers in-market targeting (i.e., pre-built audiences for particular sectors).
5. Fully Immersive Ad Creation
Google Display & Video 360 has a creative workspace feature that allows in-platform ad design, ad placement previews, and sequential messaging.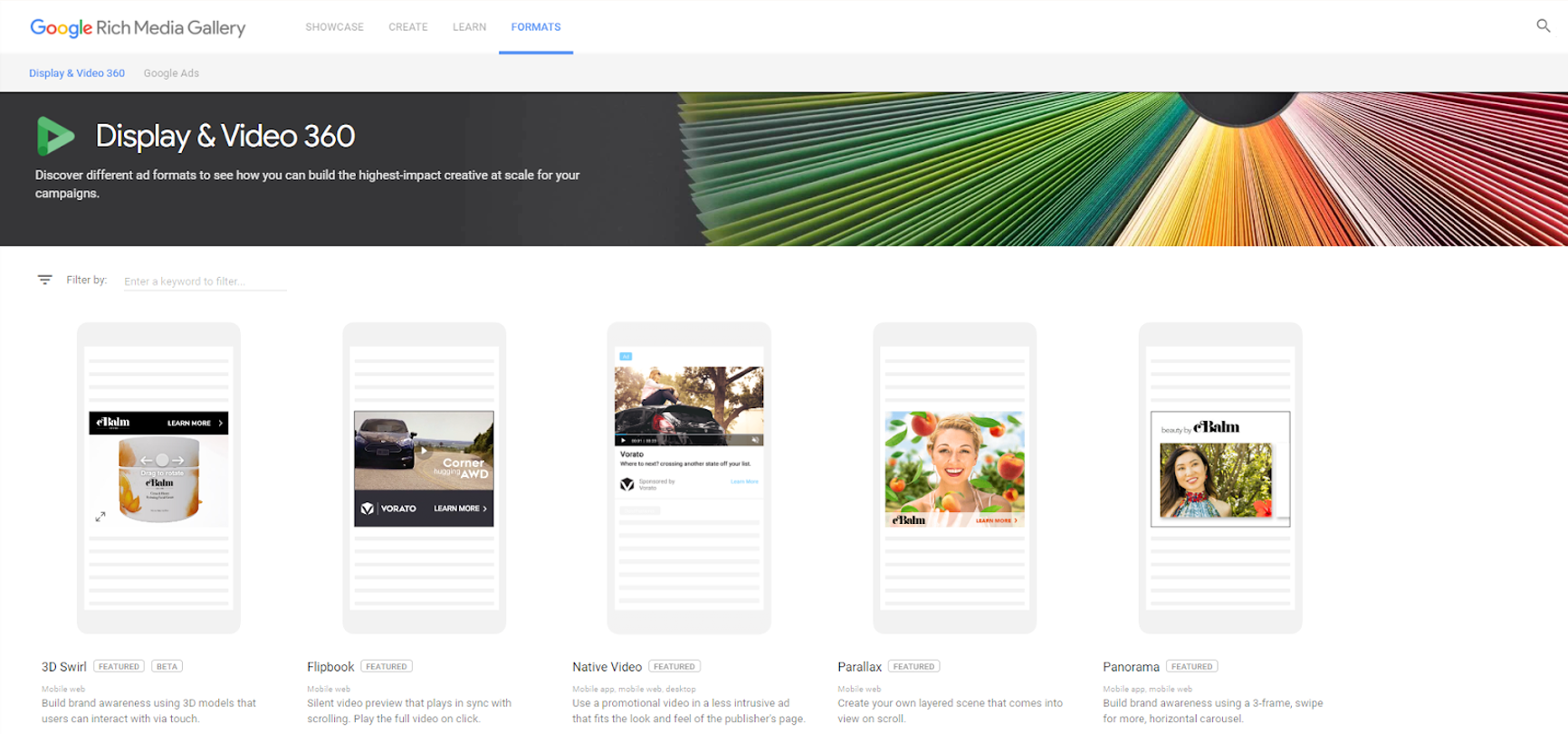 Your agency's creative development team won't have to navigate outside the platform to design ads or communicate. Google Display & Video 360 also has built-in ad fraud protection to help avoid mishaps or hiccups. 
6. Built-in Integrations
Since this platform is part of the overall Google Marketing ecosystem, it has seamless integrations with other Google solutions, including Google Analytics, Google Cloud, and YouTube.
Should Your Agency Use Google Display & Video 360 Instead of Google Display Ads?
An end-to-end campaign manager like Google Display & Video 360 works when there are multiple moving parts to handle. It allows seamless collaboration while ensuring that all teams are on the same page. 
This platform also offers more advanced-level capabilities to hit your clients' aggressive goals and bolster brand awareness to the next level. 
Conversely, Google Ads is an excellent option to meet your client's goals when there aren't as many intricate parts to consider.  And while you should consider client needs on a case-by-case basis–generally speaking–clients with small businesses may not necessarily have the elaborate ad campaigns that require a platform like GDV360. 
And so, consider your client's scope of work, ad spend, and allocated agency resources when deciding which platform to use. 
The good news, no matter which path you choose for your clients, AgencyAnalytics has you covered. 
The Google Display & Video 360 dashboard brings all of your clients' ad metrics together in one streamlined reporting platform. 
If your agency also uses Google Display Ads, use a pre-built Google Ads dashboard to track client progress and stay one step ahead. Try it on AgencyAnalytics with a free 14-day trial.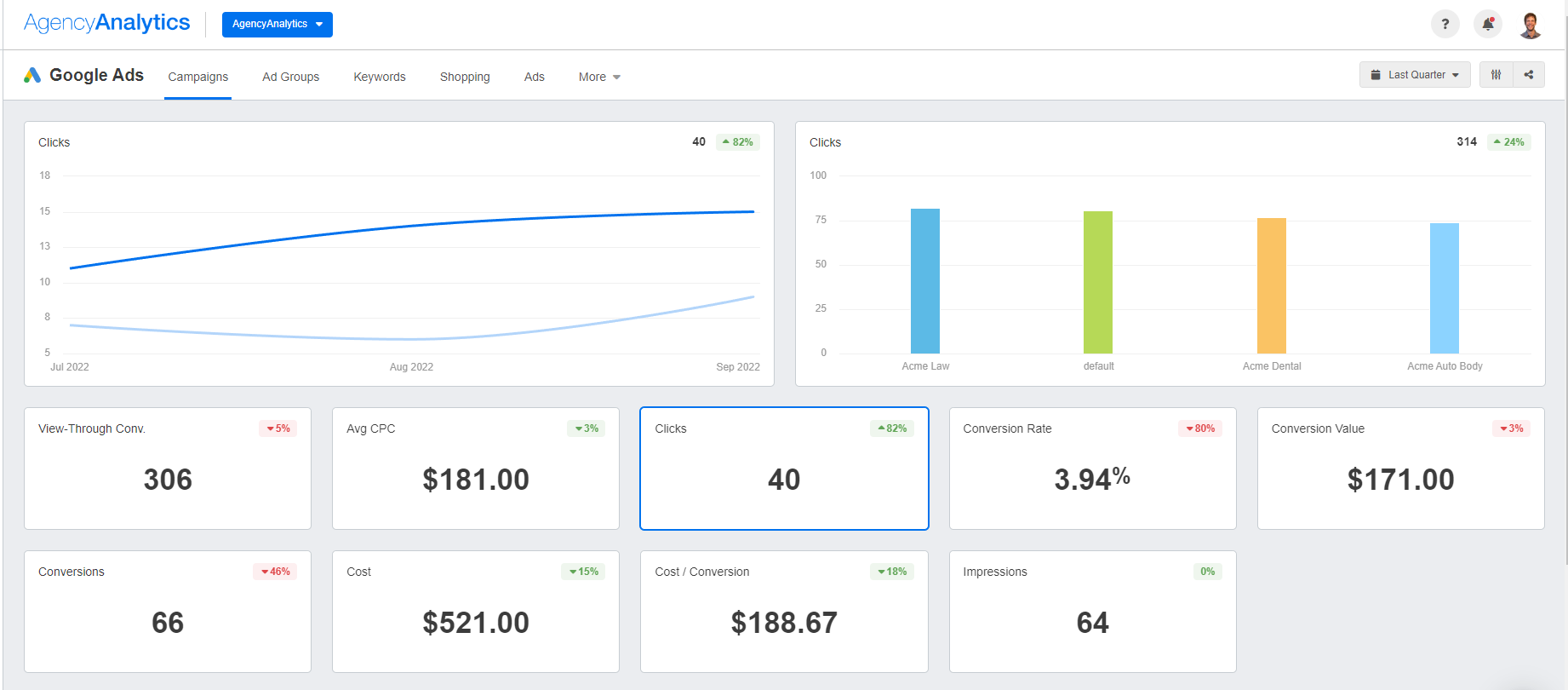 How To Create a Campaign in Google Display & Video 360
If you're ready to create your client's first campaign in Google Display & Video 360, here's a quick overview of how to do so:
Head to the Google Display & Video 360 homepage and log into your account.

Click on 'Campaign' in the left-hand menu.

You'll then be prompted to create a new campaign. After selecting a name, input a goal and Key Performance Indicator (KPI).

Fill in other key details such as the type of ad creative you'd like to use, ad spend, and date range. You'll also be able to specify audience targeting and a preferred publisher (if applicable).

Hit the 'Create' button, and you're good to go!
Even after this process is completed, you'll be able to add additional line items or even duplicate a campaign for easier set-up.
Automate Your Google Display & Video 360 Reports
With so much at stake, you don't want to skim on tracking campaign performance or miss out on any areas for improvement. And while your agency has access to analytics directly through the Google Display & Video 360 platform, it's easy to get lost in a sea of data.
With the AgencyAnalytics automated reporting tool, streamline all Google Display & Video 360 metrics into a visually appealing interface. Create client login profiles, send a shareable report link, or do a live dashboard presentation–the possibilities are endless. 
After you've set up a Google Display & Video 360 account, it's easy to integrate those metrics into your AgencyAnalytics marketing dashboard. Simply:
Navigate to the dashboard you'd like to include Google Display & Video 360 metrics in. 

Go to 'Integrations' on the left-hand sidebar. 

Navigate to 'Paid Ads' (or type 'Google Display & Video 360' in the search bar.)

Click on the 'Google Display & Video 360' option.

You'll then be prompted to 'Connect New Account.' Authenticate with your agency or client's Google account credentials. 
And that's it! Once connected correctly, GDV360 metrics will be imported and shown in your chosen dashboard. 
Use the pre-built GDV360 dashboard, or customize it to meet your clients needs by adding widgets, charts, and other data visualizations. No matter your agency's needs or preferences, AgencyAnalytics offers a full suite of features that will save you billable hours each month. 
Try this exact Google Display & Video 360 dashboard on the AgencyAnalytics platform–it's free for 14 days.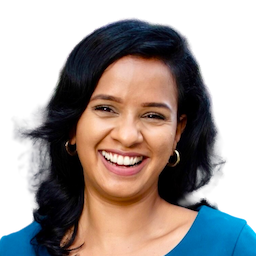 Faryal Khan is an experienced marketer and brand photographer with a passion for content creation. She creates value for brands through storytelling and captivating visuals.
Read more posts by Faryal Khan ›
Try AgencyAnalytics risk-free for 14 days. No credit card required.