Nowadays, marketing agencies and "marketing gurus" are a dime a dozen. The previously defined lines between marketing, sales, social media, and public relations have all become much more blurred. So, business owners are left wondering, "How do I know if a marketing agency is any good?"
To stand out, gain new business, and reduce client churn, marketers must build their company and present themselves in a way that answers that question.
Prospect Future, a Fort Collins-based marketing agency, was founded on the idea that marketing agencies shouldn't be a revolving door. Since the company's inception, our customer churn rate has been well below the industry average because we focus on driving results and maintaining strong relationships with our clients. Many SMB marketing agencies see churn rates of 25% to upwards of 40% year over year. So what are they missing?
What Is a Results-driven Marketing Agency?
A results-driven marketing agency is one that aligns its strategies and communication with the goals of its clients to drive measurable business results. In order to do so, they need to know the answers to some key questions:
What are their clients' goals?

What are the results when a marketing plan is effective?

What will they be responsible for?

If the client has worked with agencies in the past, what were some things they did/didn't like about them?
It's easy to assume that clients want to make more money and grow their business, but that's not always necessarily the case or the only driving factor. Agencies that don't clarify these key concepts can leave out important elements in their business and marketing strategy that will eventually deteriorate their relationship with the client.
Maslow's Hierarchy of Needs is much more complicated than just money. For some clients, having a relationship with a trusted partner, being heard, growing their charity, or working with someone like-minded can all play into their satisfaction and desired "results."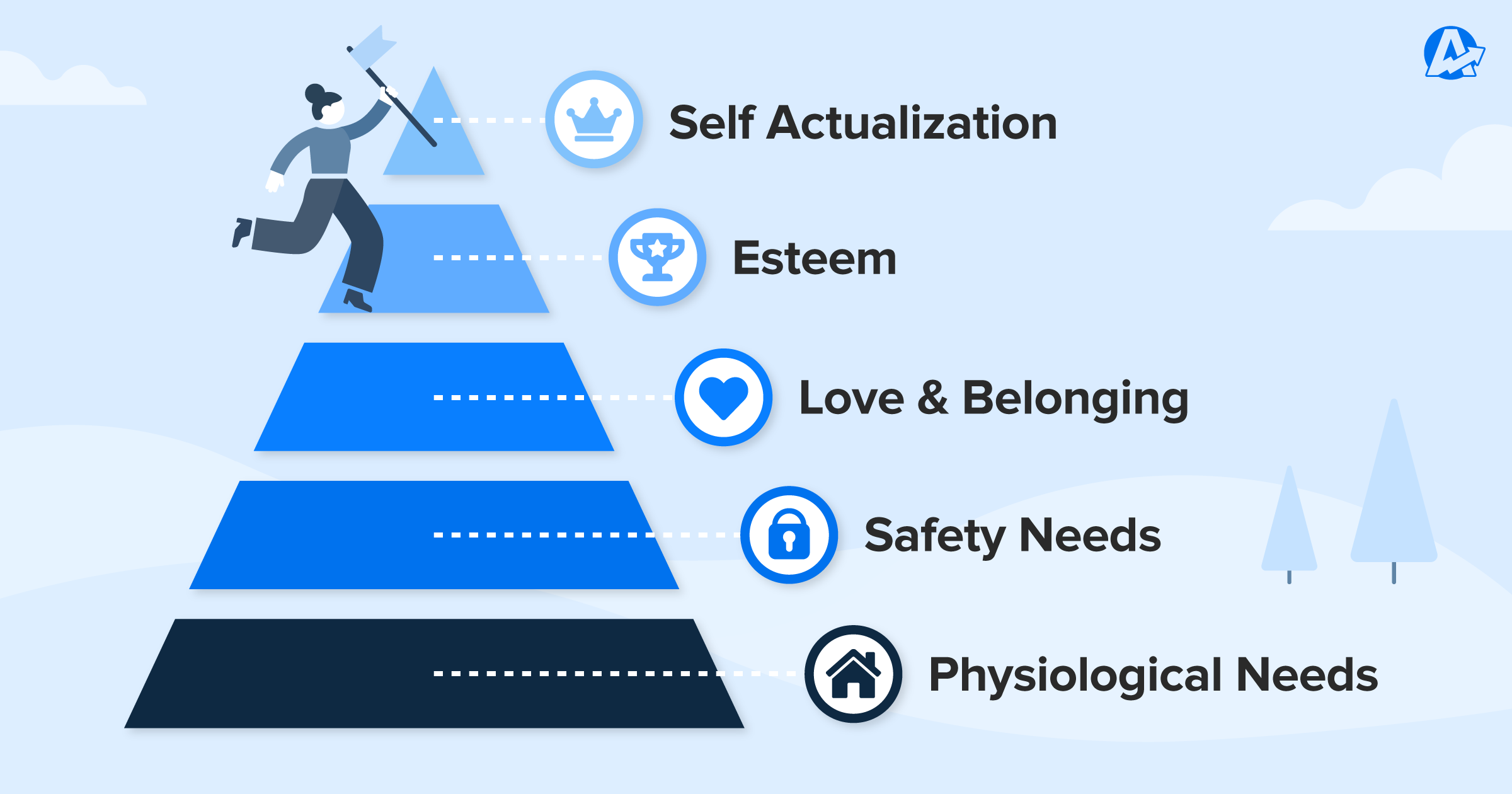 1. Track Everything
It may seem obvious, but you can't know what is or isn't working unless you have data to back it up. Before you can even talk about results with clients, you need to know what you should or shouldn't be focusing on. 
Set up your marketing tracking correctly from the start. Analyzing inaccurate data leads to inconsistent results.
The best marketing agencies are the ones that keep up with the most up-to-date tracking tools from each of the major platforms they're working with. An easy way for the competition to win a client over is by finding a big gap in the marketing setup and tracking. 
Marketing Setup & Tracking Basics
Regardless of the business, there are a few main pillars of marketing setup & tracking that every marketing agency should be familiar with:
Google Analytics (or the equivalent)

Conversion Tracking

Platform linking/integrations: e.g., Google Ads, Google Analytics, Google Search Console, and Facebook 

Remarketing Audiences

Tracking Pixels (Google Tag, Meta Pixel, Pinterest Tag, LinkedIn Tag, Twitter Pixel, TikTok Pixel, Snap Pixel, Microsoft UET Tag, etc.)
2. Create Marketing Reports That Make Sense
While it's ok for marketers to do data analysis directly within the marketing platforms they're utilizing, that's not always easy for their clients to do. Clients won't always have the familiarity with each platform to find the marketing metrics that matter most to them. That's where a marketing reporting platform like AgencyAnalytics comes in handy.
Present Marketing Data In A Clear & Consolidated Fashion
Build a custom dashboard (like a social media dashboard, an SEO dashboard, or a PPC dashboard) for your clients so they have direct access to their marketing data and can quickly reference the metrics that they care about. If your clients have a busy schedule (we all do), consider sending a weekly or monthly report directly to their inbox!
Thank you again for this new dashboard. We are over the moon about this and have already used it on a daily basis. BIG thank you! It is so nice to have everything in one place, and it was a big goal of ours to reach this point. We are very excited about using this!

–K.D., Prospect Future Client 
Don't Obfuscate Performance Data
It's easy to be anxious about clients constantly monitoring their marketing data. They won't always know how to interpret what they're looking at or how different marketing strategies work. That can sometimes lead to panic. 
However, that does mean it's ok to hide the data from them. Clear and effective communication, as outlined lower down in this article, is the number one way to prevent issues! 
Here are some more tips on maintaining the integrity of your marketing reporting:
Give clients direct access to their marketing accounts wherever possible.
The long-term performance of your client's company is directly tied to how much historical data they have access to. Remarketing audiences, website traffic data, and pixel data all play an important role in improving results month-over-month and year-over-year. Leaving a client high and dry were you ever to part ways is a clear indication that you don't take their long-term success seriously.
Don't be sketchy about your markup.
It's ok to get paid for the work you're doing, but hiding spending numbers from your clients is a ticking time bomb. Be honest and upfront with what your costs are and if they're built into the reports that clients are looking at.
Include your agency's markup in your client reports to avoid any added confusion. Try AgencyAnalytics free for 14 days!
Communicate in a way that clients can understand.
Don't bog down email threads or video calls with fancy jargon to make yourself look more intelligent. Use language and present things in a way that the people you are talking to can benefit from.
3. Know What Your Key Performance Indicators (KPIs) Are
Ok, so not every client only wants to increase revenue, but the majority still have that as a primary goal. So, what are the key metrics you and they should be focusing on in order to achieve that goal?
Marketers often talk in terms of return on ad spend (ROAS) or cost per lead, and that's totally fine. But it's also important to keep in mind what your client's profit margins are and their overall return on investment (ROI) so that you aren't misaligned with what is or isn't working.
Every so often, it's also important to reflect on marketing metrics or variables that are no longer representative of true performance or perhaps just overrated. It's up to you to determine what's important on a case-by-case basis, but here are some examples of what might now be commonly considered "vanity metrics":
Traffic/PageViews

Email Open Rate
4. Communicate Proactively
Marketing is an endless cycle of ups and downs, industry & platform changes, economic impacts, seasonality, and much more. The best marketing agencies are the ones that keep their clients in the loop on what the game plan is and try to address problems before they happen (or before the client has to deal with them).
Here are some tips for effective client communication:
Set Expectations From the Get-go
If you have a firm idea of what your KPIs are, it's easy to let clients know what the expected timelines are for hitting them. Many agencies dread the age-old question "do you guarantee results?" So having a game plan prepared in advance helps show clients you know what you're doing.
Marketing oftentimes is about building momentum, and communicating with clients what the different stages of growth look like will help mitigate uncertainty. This easily positions you as a results-driven marketing agency.
Have an Established System for Communicating With Clients
It's all too easy to fall behind on client communication if you don't have a system in place. Here are some solutions to avoid communication overload, dropped balls, or discontent:
1. Set a primary communication channel.
Using a combination of email, Slack/chat, SMS, phone calls, or task management platforms can quickly lead to missed communications. Try to stick with one primary source for the important stuff.
2. Set up scheduled calls.
Whether it's weekly, bi-weekly, monthly, or whatever, having a consistent call with clients can help with holding yourself accountable, keeping your clients informed on progress and results, and answering questions more effectively than typing out that long email.
3. Follow up in a timely manner.
Whether it's responding to emails or discussing the progress of a project, make sure you're consistent in how quickly you follow up. Remember, you don't always have to have the answer right away!
4. Send satisfaction surveys.
People won't always tell you when they're unhappy (or ecstatic for that matter). Send your clients satisfaction surveys every so often to uncover any issues or kudos you weren't already aware of.
5. Pay Attention To The Full Marketing Funnel
Specializing in one area of marketing is absolutely ok. But it's still important to know how all the different marketing channels work together in order to be the most successful with what you are responsible for.
For example: if you've built an incredible ad campaign, but the website isn't optimized, your performance will suffer. 
If it's something you know is an issue, bring it up! All the better if you have suggestions for improvement or a network of referrals to help in areas that aren't your specialty. 
Don't take on work you know you won't do a good job at just to increase your revenue or generate cash flow.
Don't Rest on Your Laurels
In marketing, it can be all too easy to pay less attention to clients who have been with you for a long time or be hands-off with a campaign that is doing well. But an outcome-driven marketing agency never stops!
Test frequently, but make sure you're still prioritizing overall performance.
Be sure to stay on top of important trends, major platform shifts, deprecation dates, algorithm shifts, and new tools and technologies. Plan ahead for how these things can disrupt your or your clients' businesses. (hint: optimize your ChatGPT prompts)
An easy way to stay on top of your game is to:
Maintain a strong network of peers

Read consistently

Reference external sources for any projects you're working on
Focus on the End Customer
It's easy to get caught up in our work and forget that at the end of the day, we're marketing to other living & breathing humans. In everything that you do, focus on the customer's pain points and that will help inform your work and overall strategy.
Work Well With Others
It's impossible to do everything. That means that at some point, you'll be working with others. That could be new people on your own team, people within your client's organization, or other marketing agencies.
Play nice with others: It will make you and them look good. 

Don't sweat the small stuff: we're all human. We all make mistakes. Don't nitpick when it doesn't have a significant impact on the big picture.

With big issues, don't stay silent: if you want your clients to succeed and notice something that could greatly affect that, don't be afraid to speak up! Just be sure to do so professionally. When it makes sense, bring up concerns with the relevant party first to see if they'll take action before escalating directly to the client.
6. Don't Forget About Yourself!
If you've made it this far, you clearly care about doing right by your clients. That's awesome! But something we often forget is that we also need to do right by ourselves.
If you go out of business or don't reflect on your own well-being, your clients will suffer.
Be sure to take time during your business hours to focus on growing and managing your own business. The companies that don't take time to reflect on themselves, take time for continuing education/development, or take time to breathe are the ones who will eventually burn out.
Get Paid for the Work That You're Doing
Offering "free" work is a great way to get started as a new marketing agency or build rapport with clients. However, over time, not getting paid for work that is out of scope can build resentment, push deadlines for other clients, or tax your resources. Maintain a balance so you can consistently deliver results and keep a healthy relationship.
Don't surprise clients later with additional costs for things you previously included. Communicate on price changes or additional value added.
The moral of the story here is to make sure you have a clearly defined scope of work (SOW) whenever possible.
Expand Your Team
Sometimes, in order to grow, you need to add new members to your team. This can be daunting due to additional costs, time spent training, oversight, and management, but more people means:
More ideas

More people to pick up the slack

More areas or services to drive value for your clients

Less organizational clutter with other agencies
Practice What You Preach
One of the best ways to build trust and faith with your clients is to abide by the recommendations you're giving them with your own company.
Showcase your commitment to results by presenting case studies, staying active on social media, and maintaining your own marketing funnel.
Takeaway
For an agency, positioning yourself as being results-driven means tailoring your marketing campaign strategies to your clients' goals. But you can't change what you don't measure, and if you don't track against your goals, you'll be shooting in the dark, hoping your campaigns are a success or changing course at the last minute.
Simplify how your agency tracks all its clients' marketing metrics, and incorporate goal-tracking into your client dashboards to clearly communicate how you're achieving your clients' goals.
Automatically track campaign goals with AgencyAnalytics' robust client reporting platform and stand out from the competition. Start your free 14-day trial today.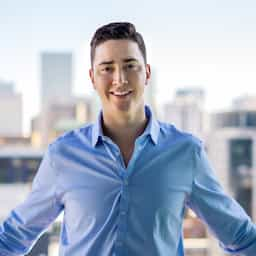 Written by
Matthew Regenie
Matthew Regenie is the founder and CEO at Prospect Future, a digital marketing agency that focuses on an outcome-driven holistic marketing approach. Matthew has been in the thick of digital marketing for 8+ years and has worked with over 300 brands that have spanned diverse industries, continents, and budgets. His priorities are working with integrity, staying creative, and having a healthy work/life balance.
Try AgencyAnalytics risk-free for 14 days. No credit card required.