According to Spotify, we've entered a new golden age of audio. And they're not wrong. We all know that too much screen time can negatively affect us, which has more people tuning in to platforms like Spotify to get their content fix via audio. In fact, over one-third (104 million) of Americans listen to podcasts regularly.
And whether you're a fan of some of the best podcasts or not, Spotify continues to be the world's most popular audio streaming subscription service, with 422 million users. 
If your advertising ears aren't ringing yet, they should be! This audio-first platform offers a huge opportunity for agencies to advertise their client's brands. From data based on consumers' moods to low-cost advertising budgets to start campaigns, Spotify Ads campaigns are something agencies should consider will bring their clients great ROI.
Find out everything you need to know about creating winning Spotify ad campaigns for your clients below.
This article covers:
Spotify Ads: What You Need To Know
Spotify provides marketers and brands with access to nearly 256 million ad-supported listeners around the world. 
With multiple ad formats and vast demographic ranges (age, gender, and location), advertising on Spotify gives agencies a unique way to reach their client's audiences in an engaging, emotional way.
Spotify suggests combining video and audio in your client's ads. Their research shows that when audio and video ads work together, they drive significant brand impact. Their study found that multiformat campaigns on Spotify resulted in a 90% increase in ad recall and 2.2X in brand awareness.
This means that agencies should take advantage of Spotify's uniquely attentive audience and focus on three main aspects when running a successful multiformat campaign:
Quality messaging 

Strong creative

Contextual relevance 
On the topic of videos, Spotify allows marketers to run unmuted video ads. Therefore, unlike other video advertising platforms, such as YouTube, you can be sure that the user will actually hear your client's ads! 
How Do Spotify Ads Work?
First, you'll need an account to use Spotify's new, self-serve ad platform, Ad Studio. This is where you set up your client's campaigns. Over time, as you gather Spotify metrics, you'll be able to experiment with the platform to find the best mix of messages and mediums to drive improved ROI.
Note: Your Spotify account is different from your Ad Studio account. You will need to create an Ad Studio account using your Spotify account to start running ads. 
Get started by following these steps:  
1. Define Your Target Audience
Reach the right listeners based on:
Demographic: age, location, gender, and languages

Behaviours: interests, fan base

Contexts: platforms, music (including genre and real-time contexts)

Custom targeting: Spotfiy currently offers custom target options for advertisers working with their full-service sales team. But your agency can contact them to learn more.
2. Set Your Budget
Ad Studio campaign minimums start at $250. Build a campaign that works best for your client by setting a budget, start, end dates, and frequency caps. You'll only pay when the ad is served and can adjust your budget as needed based on customer demand and targeting criteria.
3. Create Audio Ads for Podcasts (US only) and/or Music
Spotify's self-serve Ad Studio platform is free of charge and allows you to make well-executed ads fast. Their free audio production services include a library of background tracks, access to professional audio mixing, and voice actors. But before doing any of that, you'll need to write a script first. See Spotify's list of tips, tricks, and sample ads to help you get started.
When requesting a voiceover, you can hear a sample from the voice actor. Like you would with any other ad, keep your client's audience in mind and what their ultimate goal is when choosing the type of voice. 
Then, you'll need to add instructions for the voice actor to help them understand things like the emotion, tone, and speed of your ad. Spotify also has a variety of languages available to give an additional personal touch depending on where you choose to run ads.
Of course, you can always upload your own finished audio or video assets if you're working with specific requirements from your clients. 
Agency Tip: A 70-word script should equate to a 30-second audio ad. Be sure to include the length of the ad in your voice actor notes, so they understand how much time they have to play with. Also, you'll want to be super clear in your instructions about the pronunciation of business/people/product names (spell them phonetically when in doubt) to avoid going back and forth with revisions.
4. Measure your success
Get access to real-time reporting on ad performance and budget pacing throughout the duration of your campaign. Ad Studio enables you to track goals and adjust strategies on the go. Plus, quickly and easily connect your client's Spotify Ads account to automatically import and visualize their campaign data along with 75 other marketing platforms. 
What Are the Benefits of Running a Spotify Ad Campaign?
Simply put, Spotify has the data and the reach you need to target relevant customers your clients are looking for. Every agency knows there is no point in investing time and money on a campaign that will fall on deaf ears. And according to new research on the Attention Economy, Spotify ads are more effective at holding people's attention compared to other platforms. 
Here are some other reasons why you should run ad campaigns on Spotify:
Vast Reach: Advertisers can target a variety of audiences, with 236 million users on the free plan.

Emotional Engagement: Music delivers an emotional connection. And Spotify knows this. They collect demographic data based on consumers' moods, locations, and activities. For example, upbeat tracks are preferred for gym workouts, so this could be the perfect placement for a client promoting gym-related products. With this specific data, the platform allows agencies to capture emotional engagement better than competing platforms.  

No Skipping: Users cannot skip or fast-forward ads. And if they choose to watch a video, they're rewarded with 30-minutes of ad-free music.

Leverage Spotify's Large Audience Data: Because users are required to log in, Spotify has extensive data about how and when people listen. Also, real-time info about lifestyle, entertainment preferences, family status, and technology use. 

Increase Purchase Intent: Users can see your client's ad while browsing the internet (on desktop versions), making it more convenient to click on your ad and take an action. 
Why You Should Run a Spotify Ad Campaign For Your Client
Spotify users on the free plan have unlimited access to all kinds of music and podcasts, supported by 15- and 30-second ad breaks. As of 2021, Spotify reported that over 56% of its listeners are using the ad-supported version. 
That being said, not all of your clients will have goals aligning with Spotify advertising. For example, half of their user base is under 35 years old. So if you're trying to reach an older audience for your clients, you may find it more challenging to target those specific users on Spotify's platform.
So, is it worth it to advertise on Spotify? We think so. If you're trying to reach the Spotify vase and your client has a product or service that can be translated into engaging audio ads, then it's definitely worth testing. If you're concerned about Spotify users getting tired of ads and ultimately switching to Premium, don't worry. In fact, Spotify's vice president of product, Jason Richman, confirmed back in 2017 that the company views its free version as a separate service that it wants people to use. 
"It feels like much of the market looks at Spotify as a premium business model and free is a path-to-paid," Richman said. "It's [always] been mission one to keep 'free' free and protect it from existential threats."
Spotify has certainly proven itself as a worthy platform to advertise on, among other advertising platforms from Google, Meta, and the like. And it's on track to stay this way in the near future. 
What Types of Ads Does Spotify Offer?
Classic Spotify ads are audio ads with a maximum length of 30 seconds played between songs. A branded image will appear in place of the usual album cover when users are listening to songs.
But it doesn't end there. Spotify offers a variety of different ad formats to engage listeners rather than interrupt them:
Audio Ads: short audio ads served between songs with clickable display content

Benefits: 

This ad type is best suited for users who are on the go.

The ad includes audio and a clickable photo with a call-to-action (CTA) in place of the album art

Spotify's research shows that the higher the frequency of your audio ad, the higher the conversion rate. 

Platforms: mobile, desktop, tablet devices

Video Takeovers: your client's 30-second video ad is served between songs (only when the user is interacting with their device), including a companion banner with a customizable CTA. 

Benefits: 

When it comes to industry benchmarks, Spotify's video view ads take the lead in viewability scores. 

With the ability to engage users with audio and visuals, agencies aren't limited to audio alone, allowing them to build more brand awareness. This combination has been proven to perform exceptionally well over its audio-only counterpart.

Platforms: mobile and desktop

Sponsored Session Videos: your video unlocks 30 minutes of ad-free listening if a user opts to watch the full video

Benefits: 

Similar to Video Takeovers, these ads are only shown when users are engaging with their devices, giving your clients a higher retention rate. 

You do not have to compete for your client's audience. Your client's brand will be the only one visible for the next 30 minutes.

In our opinion, this ad type is a hard combo to beat: audio, visual, undivided attention, and 30 minutes of brand exclusivity. 

Platforms: mobile and tablet devices

Homepage Takeovers: showcase your client's brand message on the front of Spotify's Desktop Homepage for 24 hours

Benefits: 

This type of ad is clickable and supports rich media (GIFs, YouTube links, hyperlinks, etc.), allowing you to include interactive elements to further capture listeners' attention. 

Platforms: desktop only

Podcasts (currently in the US only): your audio ad is weaved into a specific and targeted podcast for maximum results

Benefits: 

Deliver your client's message with trusted voices or leverage Spotify's audio creative options. 

Voice-talent ads are pre-recorded by an actor and dynamically inserted into podcast audio. This is a great option when driving upper-funnel awareness, extending the reach of a campaign, or targeting a specific genre. 

Host-read ads are voiced by the show's host, creating and voicing your client's ad in the style of the show. This format establishes an emotional connection with listeners as your ad is read by an individual they know and trust.  

We recommend diversifying your client's ad spread with host-read and voice-talent ads across several smaller shows. This tends to be more effective compared to putting all your eggs in one basket with one large podcast show. 

Platforms: mobile and desktop
Spotify Ads Campaign Best Practices & Tips
Build Strong Messaging: It's important to be clear, concise, and conversational during your ads so listeners grasp the point you're making quickly. This is a great place to plug any sale offerings or promo codes. 

Include A Clear Call-To-Action (CTA): You don't have a lot of time with Spotify ads, so be sure to let users know what action you want them to take with a strong, specific CTA like "Find [product] at [website]." Ads with a direct CTA have 3x higher click-through rates.

Put Listeners First: If you're targeting a city like New York, for example, try starting your script with "Hey New York." This personalizes the ad to that specific audience while maintaining a conversational tone. 

Test and Learn: Whatever campaign you're running, it's important to test and learn from the performance of your client's ads. Take a deeper look at ad metrics to ensure you're meeting or exceeding target KPIs (Key Performance Indicators) to see if any adjustments need to be made. Maybe another ad type from Spotify will serve your clients better. 

Try Ad Rotation: customize how multiple ads are served to your client's audience to optimize performance across all platforms. Different types of ad rotations include:

Even rotation: all the creative assets are delivered randomly and evenly. This is where you could test new messaging ideas to see which ones perform best. 

Weighted rotation: prioritize certain ads over others for increased visibility. For example, testing timely promotions to get the word out about seasonal sales and time-sensitive deals. 

Sequential rotation: choose the order in which users hear or see your ads. This is where you could test episodic ads that tell a story or guide users through specific stages of your client's marketing funnel.
Building Spotify Ad Reports In Minutes
Spotify's Ad Studio is a powerful advertising tool that agencies should be taking full advantage of for their clients. And with AgencyAnalytic's Spotify Ads reporting integration, pull all the important metrics your clients are looking for into an intuitive reporting platform. Plus, combine them with other marketing platforms to give a complete picture of your agency's overall marketing efforts. Check out how easy it is to navigate in the video below:
Bring metrics from Spotify Ads to analyze data and build comprehensive client reports in minutes with AgencyAnalyics. Start your free 14-day trial today!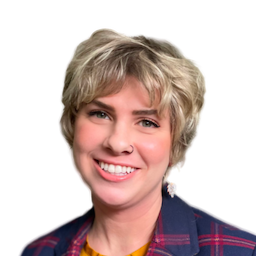 Richelle Peace is a joyful writer with a degree in Journalism. She loves writing web content, blogs, and social media posts. Whatever the topic, she's fascinated by learning and sharing.
Read more posts by Richelle Peace ›
Try AgencyAnalytics risk-free for 14 days. No credit card required.