Marketing reports are the backbone of effective communication with your clients. They're a concise snapshot of campaign performance while providing clients with the actionable marketing insights they need to make informed decisions–all thanks to your team's efforts. 
You don't want your marketing campaign report to be filled with fluff. But you also don't want to overwhelm your clients with a ton of complex metrics that don't connect to their larger marketing goals. It's a tricky balance to achieve, but certainly achievable with the right tools. 
Today, we're sharing strategies to streamline your marketing reports with step-by-step instructions on how to consistently impress clients month over month. 
Let's get started!
What Makes a Great Marketing Report?
First and foremost, a great marketing report should be easy to understand, even for someone who isn't a marketing expert.
You always want to keep your clients' knowledge of digital marketing in mind. A client with little background knowledge will likely prefer a general marketing report with high-level information that tells the big-picture story. On the other hand, clients with in-depth marketing knowledge may want to dig into the granular marketing metrics of a campaign. 
Agencies usually determine the level of complexity during client onboarding meetings or shortly after. A big part of what makes a "great" marketing report is delivering on what the client wants to see–so make sure you understand their expectations early on.
Clients don't just want numbers; they want to know how those numbers affect their success. Show them the value, and your reports will be both powerful and engaging!

Michelle van Blerck, Communications Manager, Digital Freak
No matter how much detail you include in your digital marketing reports, always aim to use clear, concise language and avoid jargon to ensure that your clients quickly grasp the key insights.
Here are three more tips to level up your marketing reports:
Tip #1: Include Actionable Insights
Don't just provide raw data, include actionable insights derived from the data. Explain what the numbers mean and offer recommendations for improvements or changes in strategy based on the findings. 
A great marketing report is straight to the point, highlighting the KPIS for the analysis timeframe and providing actionable insights.

Bryan Lozano, Vice President of Operations, Ad-Apt
For example, instead of telling your clients their click-through rate (CTR) is 5%, explain how the CTR has increased from 4% in the last reporting period based on ad optimization work and the resulting increase in conversions.
Incorporate notes in their monthly report–or schedule a meeting–to communicate how this is a good starting point, but that your agency is making data-driven decisions to optimize the campaigns even further. 
Tip #2: Use Visual Representation 
Your clients are busy and don't have a lot of time to digest a confusing spreadsheet full of numbers. Visual elements help them quickly identify trends and patterns in their monthly marketing report. Incorporate charts and graphs to make data more visually appealing and easier to digest.
Tip #3: Report Consistently and Frequently
Aside from building the report, establish a schedule that aligns with both your internal capabilities and the frequency at which your clients wish to receive updates on their marketing activities.
The 2023 Client Reporting Benchmarks Report sheds light on the client reporting practices of marketing agencies. Monthly reporting dominates the practice, with 58% of agencies reporting monthly. The remainder of agencies utilize a variety of reporting periods, tailoring their approach based on specific client needs and strategies.
Regardless of the schedule, aim to deliver the report consistently, whether it's on a monthly basis or quarterly basis, and ensure it arrives on time. Timely reporting builds trust with clients and helps your team be proactive with any adjustments that need to be made. 
By following these suggestions, your marketing agency will create great marketing reports that not only inform but impress clients with valuable, actionable insights.
Types of Marketing Reports
There are various kinds of marketing reports, and to effectively communicate your agency's message to clients, it's beneficial to narrow your focus. This helps your team present information in a clear and concise manner.
As your marketing agency takes on more clients, using report templates is vital for long-term scalability. Generating reports from a template increases the efficiency of your agency without dedicating tons of time or resources. 
With Agency Analytics, we have access to a wide range of reporting features and templates, which allows us to create custom reports that provide our clients with the insights and information they need to make informed decisions about their digital marketing strategies.

Daniel Dye, President, Native Rank, Inc.
Using different types of report templates highlights your agency's versatility and expertise in various services, proving that your agency is adaptable to their different unique needs and challenges.
Here are 15 marketing report types you can use to communicate your agency's success to clients:
Plus, each of the 75 marketing platform integrations comes with a customizable reporting dashboard to ensure your agency has tools it needs to efficiently create powerful marketing reports.
Common Challenges of Creating Marketing Reports
Every marketing team, no matter how seasoned, faces its share of hurdles when trying to accurately depict their marketing efforts in a concise report. While it's a pivotal part of showcasing success and guiding future strategies, the process isn't always straightforward.
If you've ever felt overwhelmed or puzzled about how to create a marketing report that truly resonates, you're not alone. Keep your team focused on efficiency by avoiding these reporting mistakes:
Building Reports From Scratch 
Starting from square one is always daunting. Without a template or structure, the marketing team might struggle with where to begin, what metrics to include, and how to format the report. This consumes precious time and can lead to inconsistencies in reporting across different campaigns or clients. The lack of a standardized format may confuse clients and even miss capturing some critical data.
One piece of advice I would offer other agency owners is to create a report template that is specific to each type of service offering so you can quickly duplicate it for any other client with that service and have consistent reporting.

Lorianna Sprague, Vice President of Marketing, Trusted Search Marketing
Your agency is constantly meeting tight deadlines for deliverables. Whether your agency sends weekly, monthly, or quarterly marketing reports, executing and reporting on campaigns is a lot to juggle simultaneously. Attempting to manually create marketing reports with spreadsheets that are accurate, in-depth, and visually appealing is enough to give anyone a headache! 
Marketing professionals know the importance of using marketing report templates to highlight marketing results such as advertising campaigns and web analytics. Why spend your agency's billable time on a repeatable task like digital marketing reporting that is easily built and customized in a template? 
Compiling Data From Multiple Sources
At a digital marketing agency, data is pouring in from everywhere–from social media platforms to email campaigns, search engine analytics, and pay-per-click ad results.
Compiling this data into cohesive monthly or weekly marketing reports is no small feat. It requires tools and systems that integrate these disparate sources, ensuring that no piece of valuable information slips through the cracks.
Gathering your clients' raw data from multiple sources and then compiling them in a makeshift report also has the potential for human error, and you run the risk of delivering an inaccurate marketing KPI report. 
AgencyAnalytics has over 75 marketing platform integrations that pull all of your clients' data under one roof. No more switching from platform to platform and compiling their monthly reporting manually. Simply drag and drop the reporting widgets you need and let AgencyAnalytics do the rest for you.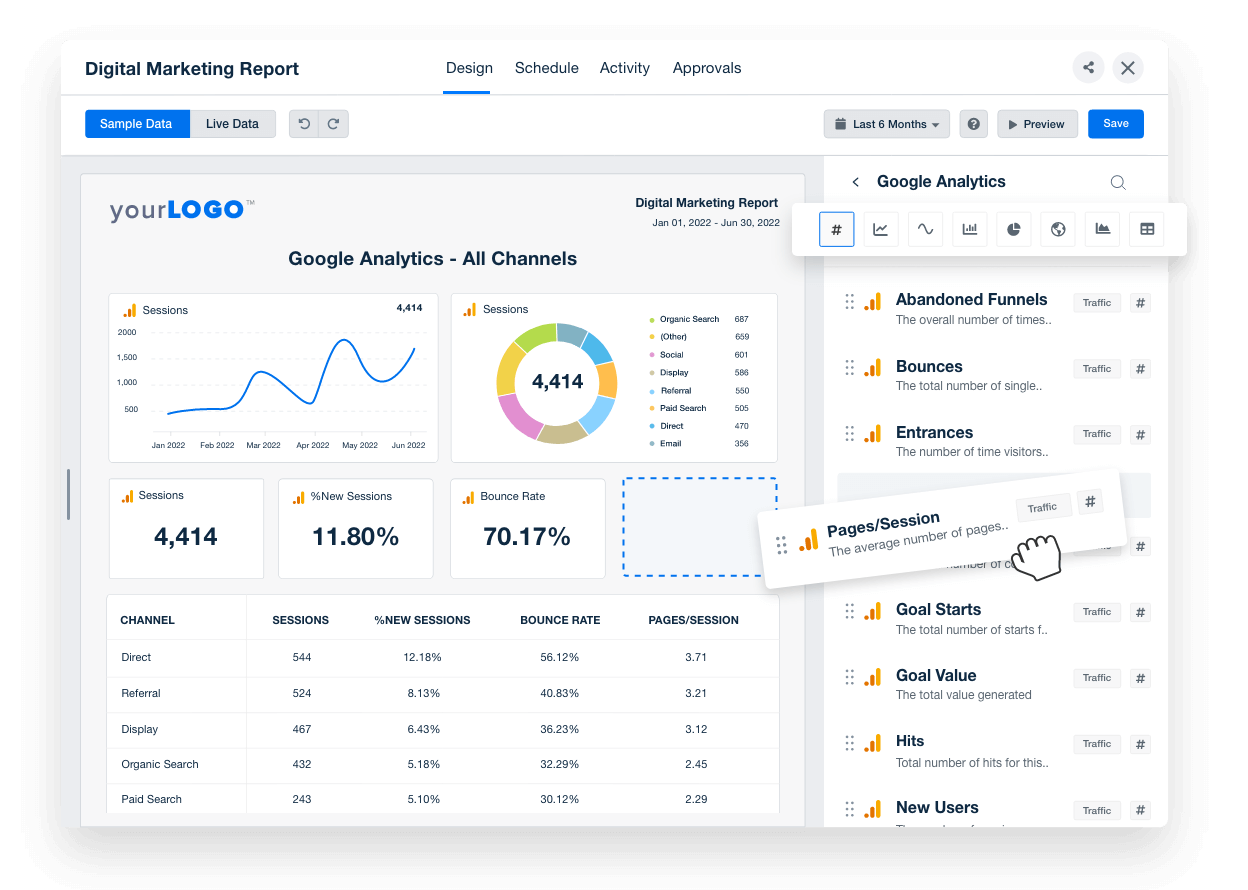 Narrow Vision of Marketing Campaigns
Sometimes, marketing reports tend to focus solely on the metrics–clicks, impressions, conversions. While these numbers are undoubtedly crucial, they offer a narrow vision if not complemented with qualitative insights.
Understanding the 'why' behind the numbers is as important as the numbers themselves. A report that doesn't provide context or delve into the reasons for a campaign's success or failure–and how it impacts the client's bottom line–might leave clients with more questions than answers.
Not being able to connect how your client's PPC ads directly affect their website traffic or how their email open rates affect their conversion rates is a huge missed opportunity for your agency to show its full potential.
AgencyAnalytics helps you tell the big picture of marketing campaign end results and has data visualization tools to explain complexities within your reports. Customizable marketing dashboards help clients quickly understand stats and other key metrics, proving the efficacy of your agency's strategies and demonstrating how every move helped to achieve the desired result.
Overwhelming With Detail
Detail is good, inundation is not. Some reports dive so deep into the minutiae that they drown the client in data, obscuring the core messages. Finding the right balance between comprehensive detail and clarity is essential to keep the report actionable and understandable.
Remember, the primary goal is to give clients a clear view of their marketing efforts and results, not to leave them sifting through data to find the narrative. Striking the right balance between depth and digestibility ensures the report remains a powerful tool for decision-making.
Lack of Data Visualization
Text-heavy reports will tire even the most enthusiastic reader. A report will feel tedious and challenging to comprehend without charts, graphs, or other visuals. Data visualization not only breaks the monotony but also helps convey complex data in an easily digestible manner.
Boost your client communications with custom goals–the smart way to track, measure, and achieve! Try AgencyAnalytics free for 14 days.
Leaves the Client Wondering
A report that presents data without interpretation is like a story without a conclusion. Clients seek insights, not just numbers. If a report fails to analyze the implications of the data and provide actionable recommendations, it might leave clients pondering, "So what do we do next?"
It's our job to tell a simple story through reporting to our clients. The report is the client's proof that what we are doing is benefiting their business in a positive way.

Brian Ferritto, Partner, 42connect
Best Practices for Building Monthly Marketing Reports
We often anticipate that tasks will take longer than they actually do. When we finally start working on them, we're pleasantly surprised to find that they are more manageable than we initially believed.
When we invest a little bit of time up front to prepare, we make our lives a lot easier. The same can be said about client reporting. 
Whether your agency needs to create a PPC marketing report, an email marketing report, or SEO marketing report, using a marketing reporting tool will save your agency tons of time on a monthly basis. By setting up templates and dashboards for each client, your agency will drastically reduce the amount of time spent reporting long-term.
Start with a template. Set it up exactly as you will want it. Then clone it from there. It will save you hours of work if you are fastidious in creating the first one. Spend as long as it takes on the first one. It will pay off in the long run!

CJ Dunbar, Brand Manager, Suite Edge
Here are the top 10 best practices to help you set up great marketing reporting templates: 
1. Start With a Marketing Report Summary and Highlights Page
Begin with the big picture. Whether you're creating a weekly, monthly, or quarterly marketing report, always include a summary section. This section makes a strong first impression, giving your clients a comprehensive view of their marketing performance right from the first page. 
Create a custom Overview Page that includes the top 5 measurables your agency is focused on improving for the client. Then have your report designed to support the data (good or bad) around those measurables. Without this focus, it's too easy to get lost in the weeds.

Rick Warda, President at Suite Edge 
Focus on your overall progress toward your client's goals. This includes highlighting your accomplishments from the past month and outlining your upcoming plans. Mentioning future recommendations and your execution plan at the top is helpful for busy executives or business owners who often skim this section first to get a quick overview.
2. Highlight the Project Scope & Marketing Strategy
It's always nice to remind your clients what your core marketing strategy was during the time frame. Some stakeholders may not be aware of who the target audience is or understand the reasoning behind why you chose these specific strategies. This is your opportunity to remind the client why your agency is the perfect choice for their business goals. 
In this section, include answers to questions such as:
Who is the target market?

What are the primary marketing channels that are driving growth? 

Which growth opportunities are currently being pursued? 

What is the current scope of the project?

What has been achieved since the last marketing report? 
These first two sections in the marketing report are arguably the most important as they set the stage for the rest of the report. Even if the client reads the first page and skips the rest, they should come away with a sense of what has been done and how your agency is contributing to their bottom line.  
3. Cover Their Conversion Metrics
Speaking of their bottom line, the first metrics your clients are going to request are conversion-related metrics. They want to see how their marketing budget translates into orders, revenue, and the overall bottom line of their business. 
Start by pulling their Google Analytics conversion metrics and be cautious not to overwhelm clients with too many data points. 
Less is more. Don't overwhelm a client with tons of widgets and complex reports. Just report on the KPI that you know matters.

David Friedman, Technical SEO Manager, PaperStreet Web Design
Here are the most common conversion metrics: 
Total conversions

Revenue by channel

Conversion rate

Cost per conversion
Be sure to include a comparison from the previous report or a trendline graph so your client understands the progress over time or where improvements need to be made.
4. Include Their Monthly Leads Generated
Leads are potential customers who have shown interest in your client's products or services. Knowing the number of leads generated each month helps clients gauge the growth of their prospect base.
In this section, you want to highlight the number of leads generated for their sales team, as well as the opportunities you've added to your clients' sales pipeline. Provide additional depth by identifying which channels are driving the most leads and sales. This helps both your agency and your client make more informed decisions. 
For example, if your client is seeing an increase in qualified leads coming from social media, your agency adjusts strategies to focus more time on that channel. This is another great way to showcase your agency's value by underscoring how your business decisions influence the big picture and garner positive end results.  
5. Go Over Traffic Metrics by Channel and Device
Your agency understands how crucial it is to make the most of your clients' marketing budgets. You don't want to waste money or resources trying to grow channels that aren't getting results. Communicate with your clients if their strongest results are coming from their email campaigns, SEO, or paid search campaigns. 
Understanding key marketing metrics such as website visitors shows clients how many customers are accessing their website. Take it one step further by reporting on website traffic metrics from different channels and devices. This is a great way to generate actionable marketing insights on how to tailor your client's content and user experience to match the preferences and behaviors of different users.
All of this work improves user engagement and conversion rates, which are highlighted in your monthly reports. 
Important metrics by channel & device include:
Sessions by source

% New Sessions

Bounce Rate

Top Pages

Top Referrers
6. Provide a Clear SEO Metrics Snapshot
If your agency offers search engine optimization services, this is the section to highlight organic traffic wins. Whether your agency is providing content marketing services, backlink development, on-site performance optimization, or an all-inclusive SEO package, the marketing report deserves a dedicated section for SEO metrics. 
A general overview of how your clients' keyword rankings have changed over time might suffice, but if you know your client prefers more granular SEO data, provide comprehensive site health and backlink analytics. AgencyAnalytics delivers the functionality to scale the detail up or down depending on the granularity your clients desire.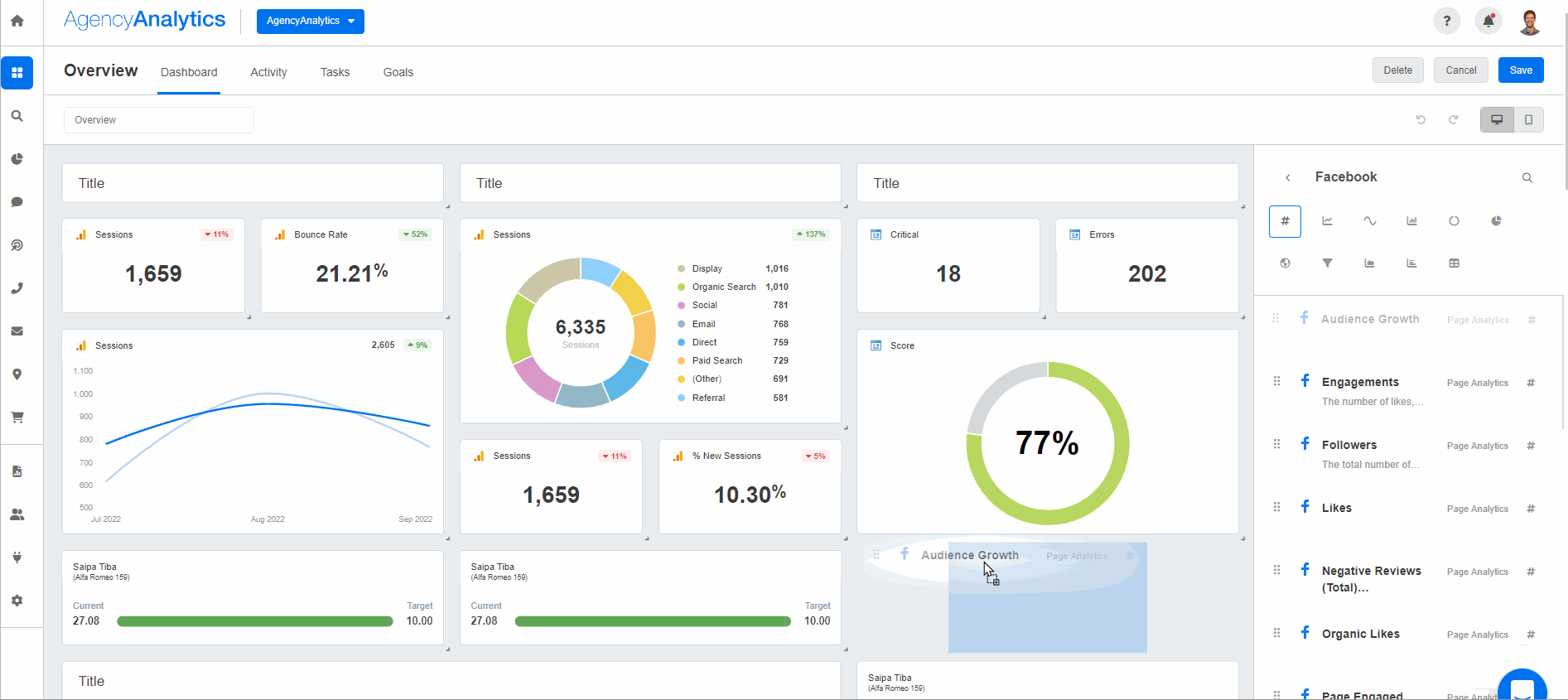 Comprehensive, customized white label reporting is just a click away. Start your 14-day free trial of AgencyAnalytics.
7. Spotlight PPC Campaign Performance
Now it's time to highlight the key performance indicators of your client's online advertising performance. If your agency is solely delivering PPC services to a client, using a dedicated PPC report template is ideal. However, if you're managing a variety of services, combining their PPC performance with their other marketing channels is a great way to show their entire marketing picture. 
For example, is your agency using PPC to drive eCommerce sales? Use your reporting to show how these two channels interact to drive results.
Some key PPC metrics to include are: 
Impressions

Clicks

Cost Per Conversion

Ad Spend

ROI (or ROAS, return on ad spend)
8. Showcase Social Media Activity 
A social media marketing report should include every social media platform you're managing for your client. Further, many agencies additionally include data from the platforms they're not managing yet as a way to begin the conversation about potential upsell opportunities.
We connect to every applicable data source because if we're running SEO for the client, but Facebook Ads would be better, we'll see that data and they may hire us for a service that we recommend or a certain strategy of services.

Michael Gasser, Co-owner and Partner of Squeeze Marketing
Similar to Squeeze Marketing's strategy, including social media platforms like Facebook, Instagram, LinkedIn, YouTube, and TikTok helps your clients understand how your specific social media services enhance their entire social media presence. 
Be sure to go beyond vanity metrics such as followers and likes and show your clients how your social media strategies are engaging existing customers or generating new leads or sales. 
9. Mention Goals and Ideas for Future Campaigns
This is where your agency really gets to showcase its expertise. Use this section as a check-in to communicate with your clients how you're progressing toward their goals. This keeps client expectations in check and opens up the possibility of discussing any adjustments going forward. 
Use the current data as the baseline to build new strategies for upcoming campaigns, and take the opportunity to share these new ideas in this section. If the data shows that social media campaigns are performing well, is there an opportunity to leverage existing content to expand into a new platform? Explain it here.
10. Predict, Inform, and Ask Questions
This final section is an opportunity to zoom out even further to discuss anticipations. Ask specific questions about the client's business that might affect your strategies. Are they expanding their team? How might that affect their sales department and their pipeline of new customers? 
At our agency, we believe that metrics are only useful if they help to drive decision-making. As a result, we focus on identifying actionable metrics that can be used to inform and improve our marketing efforts.

Guy Hudson, Founder, Bespoke Marketing Plans
Additionally, this section is the perfect place to inform clients of upcoming important digital marketing industry changes (such as Google algorithm releases), any changes in their marketing spend, the potential return on investment, or any predictions you have.
Keep clients in the loop about what's ahead and make sure you're both on the same page. 
How To Save Time on Marketing Reporting and Scale Your Agency
As a marketing agency, you rely on marketing reports to communicate your value to clients. You need an efficient solution that quickly and accurately collects their marketing data and presents it in an engaging and digestible format. 
AgencyAnalytics showcases your agency's accomplishments and future strategies, and addresses any past challenges with clear solutions–all in a fraction of the time.
Winning back that time allows the team to focus less on doing admin tasks, and focus on client campaigns. Saving this time has been massive for us, as no one is wasting all those hours on reporting anymore.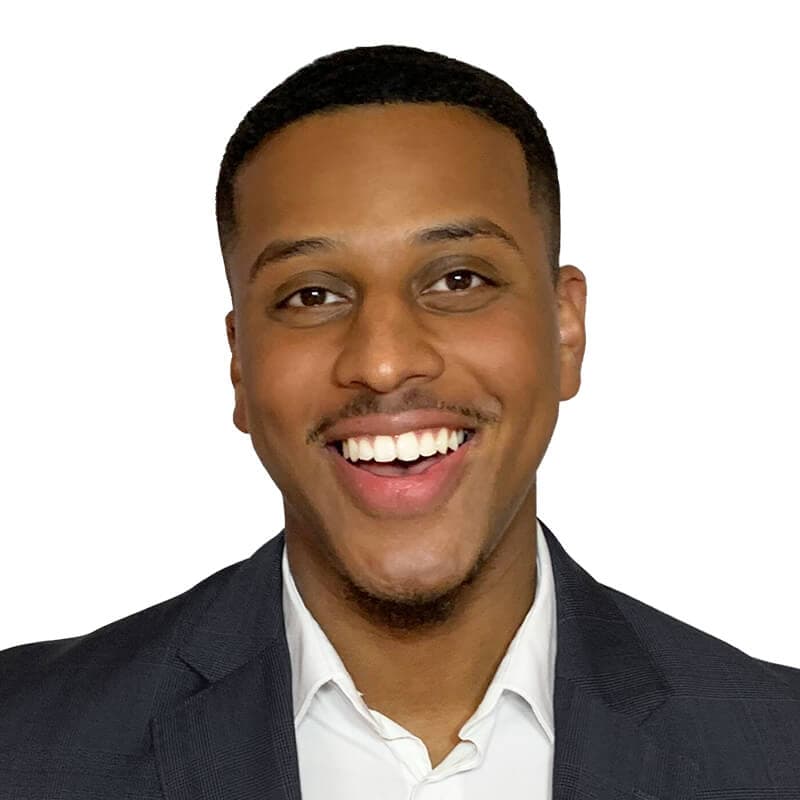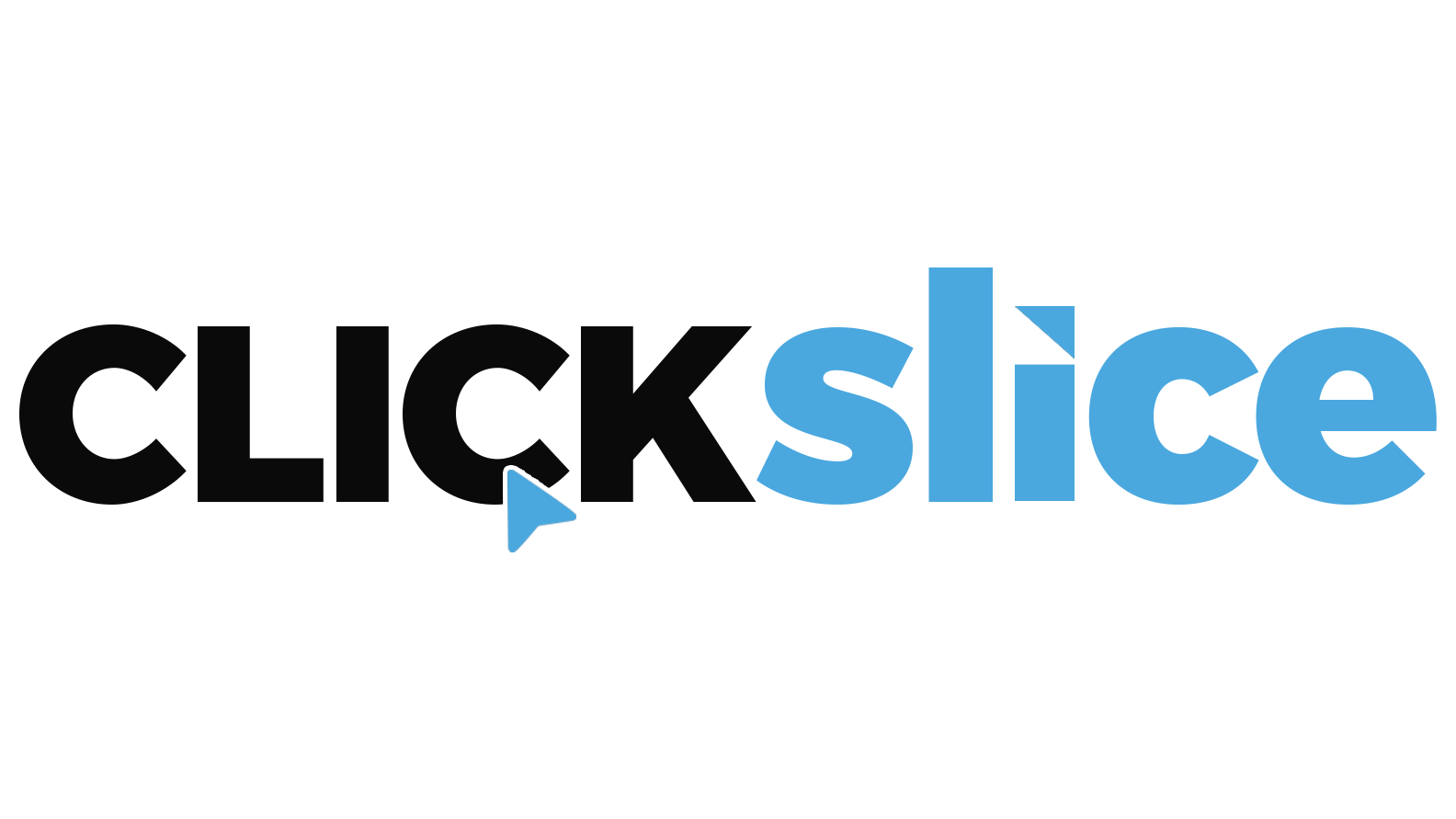 Why not rid yourself of the headache of manual reporting for good? Streamline your entire monthly marketing reporting process with one of our fifteen report templates and start sending white-labeled, professional reports to your clients today.
Start your free 14-day trial and see why 6,500+ trust AgencyAnalytics as their reporting platform.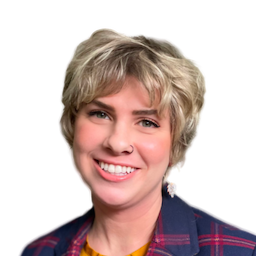 Richelle Peace is a joyful writer with a degree in Journalism. She loves writing web content, blogs, and social media posts. Whatever the topic, she's fascinated by learning and sharing.
Read more posts by Richelle Peace ›
Try AgencyAnalytics risk-free for 14 days. No credit card required.