A passion for helping people meet their dreams is the common thread between Jens Rhoades' previous teaching role and his current position as President of Floodlight SEO. It's the foundation of his long-standing career and the heart of his business. 
Before heading his Minnesota-based marketing agency, Rhoades found great joy as a high school English teacher for five years, helping his students transition to college and accomplish their dreams. 
After coming across an affiliate marketing opportunity by chance, he took a successful side hustle and turned it into a thriving SEO agency– all while adamantly maintaining his value of helping businesses meet their goals. 
Since 2005, Rhoades has helped hundreds of small and medium businesses covet the top spots on search engines and maintain favorable brand reputations on the ground.
As he puts it, ROI is 'baked' into Floodlight SEO's laser-focused product offerings. Their value proposition is reflected in their ability to produce long-term results and a keen focus on relationship-building. Floodlight SEO's philosophy is simple and captures their overall approach:
Do good work and treat our clients how we would hope to be treated if we were in their position.
With this guiding mantra and a customer-focused approach to SEO and reputation management, Floodlight SEO has become a force to be reckoned with in the internet marketing arena. 
How a Side Hustle Became a Successful Agency 
In the age of social media influencers and side hustle culture, affiliate marketing is a norm that we don't even blink twice at nowadays. But what about back in 2003? While affiliate marketing existed even then, it certainly wasn't as mainstream as it is now. 
To many, the concept may have seemed intriguing, but not everyone would have delved further into affiliate marketing. However, this wasn't the case for Rhoades. In fact, affiliate marketing opportunities sparked his interest and openness to try something new, which turned out to be the start of a new career trajectory. 
He explains that his internet marketing career started in 2003 when he came across an ad in a newsletter called 'Linky and Dinky' while enjoying a day off from his teaching job.
A little ad at the bottom of the newsletter about how to make money doing ads on the internet caught my attention. They were offering a $12 ebook, and I bought it. I followed the instructions, and by the end of the day, I'd made $9 promoting a poetry contest on Google AdWords as an affiliate marketer.
Within a few short months, Rhoades made more money as an affiliate marketer than his 9 to 5 teaching job. 
But what his side hustle provided in the way of financial gains, it lacked in personal fulfillment. 
"I was a teacher, which was definitely less compensation than what I made as an affiliate. On the flip side, there's high satisfaction because you're making a difference by helping kids, and some of them even come back from college after a year and thank you for preparing them, which feels really good. As an affiliate marketer, that was completely absent," Rhoades explains. 
As things progressed, Rhoades developed a knack for internet marketing and began understanding what it took to create online brand visibility. As a result, he was suddenly being asked by local businesses to offer SEO services– even without directly pitching. 
Rhoades remarks that he wasn't a natural salesman then. However, his sincerity and confidence piqued interest and created this newfound avenue for professional growth.
I'd sometimes talk to business owners–just conversations, not networking or anything. When I mentioned what I did, their eyes would light up, and they'd be like, 'Wow, you have to help me!' Because they weren't getting 50 calls a day from SEO companies or internet marketers at the time. But even back then, they knew that the internet was where things were moving.
Without realizing it at the time, Rhoades uncovered a new bridge to transition from affiliate marketing into a more fulfilling (and lucrative) consultancy business. And so, he began easing the pedal off both affiliate marketing and his teaching job after two years of helping clients meet their marketing targets.
J. Rhoades Consulting came to fruition– an internet marketing firm specializing in paid advertising, social media, and SEO. What started as an experiment out of sheer curiosity turned into a successful side business that eventually evolved into a full-fledged marketing venture.
As soon as I started working with local businesses, that scratched the itch to help people. The bread and butter of my business and the people that I really jive and connect with are local business owners just wanting to get more clients.
Recognizing the Power of SEO as a Standalone Service 
While his other consultancy services certainly provided value, he couldn't shake off the tremendous impact of SEO and how important it was to maximize this potential fully. 
People don't remember anything. You can drive past a billboard for a plumber every day on your way to work, and when your stuff breaks, what will you do? Are you going to go, 'What was that billboard again?' No, you're going to go to Google, and you're going to pick somebody on the list.
In other words, Rhoades recognized the expectation of immediate results when a user searches on Google.
As he describes, "When there's a problem, most people go straight to the search engine, and more often than not, it's Google. Say you've got a problem like a leaking roof– you know off the bat you'd need a roofer to fix it." 
He also understood how Google works for local SEO and the importance of having a Google Business Profile.
You won't type in 'my roof is leaking' or 'roof leak'; you'd likely go straight to the profession and type in 'roofer'. And if your business is on that list that Google gives you, then you've got a shot. And if you're not, you don't– it's that straightforward.
Floodlight SEO Prides Its Business On Three Simple Truths Related to SEO
Upon realizing his business focus, he wanted a brand name that reflected his product offering so prospective clients immediately knew what he did. And so, Floodlight SEO was the business name he coined after trimming away 'extraneous services' (as he puts it) and focusing on SEO and reputation management. 
"Before I was Floodlight SEO, I was J. Rhoades Consulting, which is about the worst name you can come up with. J. Rhoades Consulting– is it an accountant?  A financial advisor? Who can tell!" Rhoades laughs.   
Rebranding in a recognizable, straightforward way was a tactic to let prospective clients know what Floodlight SEO does at first glance. It also increased the chances of top-of-mind referrals while also reiterating his business angle. 
I wanted to rebrand with 'SEO' in the name because I wanted people to know what they were looking at. The 'Floodlight' aspect of it came about because I wanted something that felt clear and straightforward.  There are a lot of unknowns when people are trying to figure out how to grow their businesses, and I didn't want working with us to feel like that.
Rhoades is also committed to analyzing each prospective client's situation on a case-by-case basis, which is a standard that he established early on. 
When SEO services aren't the best solution for a prospective client, Rhoades maintains transparency and makes appropriate recommendations (even if it doesn't result in onboarding a new client). 
This sentiment is implied in Floodlight SEO's 3rd (and last) Simple Truth. 
And so, these three 'Simple Truths' are Floodlight SEO's guiding principles and the heart of their agency operations. 
Leading Agency Operations With a Relationship Focus
With almost 20 years of experience, Floodlight SEO knows a thing or two about running a successful agency. Rhoades' authenticity and genuine desire to help people have definitely spilled over to his way of operating his business. 
For so many businesses, SEO is a complete game-changer.  Over the years, I've become really good at quickly determining when it's going to change a company's stars and when it's not the right move. When that happens, I point them in the right direction and send them on their way. I want the path forward with us to be clear and well-lit like our name 'Floodlight' SEO suggests.
He reiterates that there's no 'secret sauce' for success. Rather, it's a focus on people, putting clients first, and coming up with agency processes. Here's exactly how Floodlight SEO has successfully navigated the internet marketing terrain and built a thriving agency. 
Provide Clients With Flexibility 
Instead of locking clients into a long-term contract, Floodlight SEO prides itself on offering month-to-month services. Not only does it ease the pressure off clients to make a long-term commitment, but it also gives them the breathing room to decide whether Floodlight SEO is right for them. 
We don't have long-term contracts–everything's on a month-to-month basis so that anyone can cancel anytime. I did that not only because it was easier to sell than a long-term commitment, but it also felt better. If someone doesn't want to work with us, why should we prolong our agreement or lock them in?
Aside from their flexible approach to contractual agreements, Floodlight SEO also works with clients to determine whether there's a middle ground between the scope of work and pricing.
We can adjust budgets if we limit the scope in a meaningful way, but I won't take on any job that I'm not confident I can get a good ROI for the client. That may be a short-term win for me, but that scenario is a long-term loss because it leads to a bad reputation. Word gets around if you have a habit of not winning.
Prioritize Quality Over Quantity When Hiring 
Floodlight SEO's small but mighty team shows the power of simplicity, streamlining operations, and focusing on SEO-specific services for over 40 clients. Rhoades believes in compensating staff adequately, giving them time flexibility when needed, and hiring based on values. 
What matters most is mindset and dependability. My team is brilliant, diligent, and they're good people. That's the kind of people you want on your team. You can't teach attitude.
To ensure that staff is doing what they're supposed to, Rhoades doesn't resort to micromanaging. Rather, any digressions become apparent through the work that's been produced and how deliverables are progressing over time. 
As he explains, the quality and even quantity of work tell tales of how his staff performs. Using this as a gauge of productivity means he can spend more time running his business instead of closely monitoring his team's granular, day-to-day activities.
"If you've hired the right people, they won't take advantage of your flexibility. And if it does happen, you'll be able to tell by the quality and volume of work," Rhoades shares.  
Unsurprisingly, it also comes back to systems and processes here. As Rhoades explains, hiring competent people means the business will take care of itself and function optimally. 
Having the right people means he doesn't have to worry about wavering work quality or spreading his limited time too thin.
When you're a business owner in charge of everything, you're scattered in so many directions and can't give projects the focus they deserve, making it difficult to scale. If you've got the right people in the right positions, they want to do well. When they're doing their jobs, the quality increases from what you did yourself.
Streamlining SEO Agency Operations for Sustainability 
There are ups and downs in all businesses– marketing agencies included. Floodlight SEO adopts a multi-faceted, operational approach by:
Focusing on client retention

Buffering against attrition 

Having a solid operational flow, especially for unexpected developments 

Creating contingency plans
Here are some tips from Rhoades and his team on retaining a relationship-focused agency in a strategic, functional way.
1. Adapt to Business Ebbs and Flows 
When workloads increase, many agencies find it increasingly challenging to juggle new demands while fulfilling existing client requests. 
As a result, there may an imbalance in managing operations effectively and buffering from unforeseen circumstances, such as attrition (which happens to even mature, long-standing agencies). 
One thing I've noticed with agencies– especially when they're one-person shows or two-person shows– is a rollercoaster of revenue. You get some jobs, and then you're flush with cash, which is nice. But then, you have to switch and focus on project fulfillment, which means you're not working on client acquisition. It's about finding a balance between the two.
To combat any unexpected developments (e.g., a slowdown in business due to a recession), Rhoades adopts a two-fold approach by simultaneously seeking new business and not neglecting existing clients in the process. 
In doing so, there's an increased likelihood of client retention, and Floodlight SEO is better protected from any external factors (such as changing market conditions).
2. Clearly Define Staff Roles and Agency Structure 
To manage Floodlight SEO effectively, Rhoades chose an agency structure that relies on a liaison to oversee the project management side of things and ensure that things are getting done.
In turn, this gives him the time to focus on the bigger picture and strategic work without getting into the nitty-gritty details.
"My account manager manages the projects and ensures the trains run on time. She keeps things running from that perspective. She also oversees staff members responsible for various tasks such as web development, writing, and link building. And then, I get to focus on new business, building systems, and standardizing operational procedures," Rhoades explains. 
While he focuses on the operation side of things, he also notes the importance of keeping a bird's eye view of what's happening on the ground (even if you're not directly managing the intricacies). That way, you'll know what's working well and whether you need to rope in any staff to fix any issue.
There's a relatively well-known quote 'You have to inspect what you expect.' As an agency owner, you have to look at what's going on in your company and ensure it's performing at the level you need. When it inevitably doesn't, you adjust and bring other people's attention to what needs fixing.
3. The Power of Knowing When to Say No
At the end of the day, running a marketing agency is a business; you must stay afloat to get ahead. While there's revenue to be generated, don't forget the importance of saying 'no' when it isn't a good client fit or doesn't make sense for any other reason. 
When we go over your business and situation, it'll be clear to us very quickly what is the best next step is for you. If it's SEO, great, we'll make you an offer if we are a fit. If it's not SEO, that's fine, too. We'll point you in the right direction and part as friends.
Floodlight SEO continues to be an exemplar of what a customer-first, morally sound approach looks like. Not only does it show their transparency, but it also makes room for better-fitting projects to come their way.
As their philosophy explains, "Don't misunderstand, we would love to work with everyone who comes to us, but we also like to sleep well at night with a conscience unencumbered by unethical decisions."
4. Expect the Unexpected in the World of Running an SEO Agency 
In the marketing agency world, no two days are the same. In the blink of an eye, you could go from wrapping up a high-ticket project to losing one of your long-standing clients.
To plan for any unexpected developments and adjust your marketing sails accordingly, it's vital to have contingencies in place, as Floodlight SEO has.
Contingency A: Have Scalable Processes in Place
Rhoades explains that he built Floodlight SEO mostly on networking and word-of-mouth referrals, which helped him to get things off the ground. However, over the years, he realized that it wouldn't necessarily help to scale his agency in a controllable way. 
Getting business this way is great, but you can't control it. When it's not great, you're just like, 'What should I do? Network harder?' It won't make sense when it comes to scaling. Whether it's cold-calling or cold-emailing, everything needs to be a system you can control.
And so, Rhoades approaches scaling in this systematic, strategic way. In doing so, he has more leverage over the outcome and can make informed decisions about any outreach efforts.
Contingency B: Continuously Improve Your Craft to Stay Ahead
For an agency like Floodlight SEO, it's absolutely critical to keep on top of industry trends and any developments in the SEO landscape. 
That way, clients won't be vastly affected by any external market conditions that could hamper their progress (such as the rollout of Google G4, for example). 
With SEO, you have to dedicate so much time to figure out what actually works and belong to communities that are also researching things. You have to be a content area expert, and it changes. If you were an expert last year and stopped paying attention, you're not an expert anymore. The SEO we do this year is not the SEO we did last year– it's just the way it is.
Rhoades compares SEO to a game like 'King of The Hill', where competitors are constantly vying to get to the top of search rankings (and stay there). 
"At the top of the hill, that's where the victory is, that's where the money is. So what all these companies are doing is paying agencies to crawl up this hill on their behalf. And then you get to the top and win. But the game never ends, right? There are always new people coming in and climbing up," Rhoades notes. 
To buffer against any unfavorable results, algorithm changes, and the competitive reality of SEO, Rhoades considers client situations on a case-by-case basis to come up with the best course of action.
Understanding the reality of the situation and the ever-changing SEO rules are what make us different. So many companies say, 'Let's throw in some blog posts and links' for a new client, but it's not enough. We look at their website ranking, where they want to be, who their competitors are, and how hard they're fighting. And only then do we come up with a plan.
Helping Local Businesses Reach Their Full SEO Potential 
Founded through a passion for helping people, Floodlight SEO has shown just how to balance running a business and finding meaningful work. From dabbling in affiliate marketing to diving bravely into a new career path, Rhoades has demonstrated what it takes to build a successful SEO agency from the ground up.
And it doesn't mean sacrificing your values or personal fulfillment– it's about striking the right balance between meeting consumer needs and doing what you enjoy most. 
It may not be as straightforward in the early phases of the agency life cycle. But as Rhoades has shown, it's certainly possible to find a lucrative path through networking, maintaining personal character, and adjusting your business model (when needed). 
Within the next five years, Floodlight SEO plans to continue its trajectory of helping local businesses thrive by onboarding more companies in the home services industry (such as concrete and HVAC). And according to their long-standing agency success, it's certainly a given.
Whether you're refining agency operations or looking for a way to reinvent, take a page from Floodlight SEO's playbook:
Keep fulfillment at the heart of what you do and focus on relationship building

Continuously perfect your craft, and don't get complacent

Have an ideal client profile but also use your discretion to determine which projects make the most sense

Put processes and contingencies in place to stay one step ahead
By blending a solid operational structure and a focus on people (both clients and staff), you'll be on your way to agency success.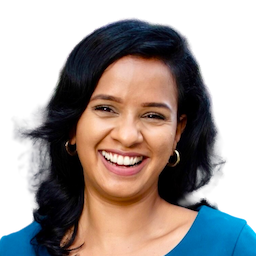 Faryal Khan is an experienced marketer and brand photographer with a passion for content creation. She creates value for brands through storytelling and captivating visuals.
Read more posts by Faryal Khan ›
Try AgencyAnalytics risk-free for 14 days. No credit card required.