We've added the ability for you to display two dimensions on one graph within your AgencyAnalytics dashboards and reports! This allows you to compare two dimensions quickly and at a glance.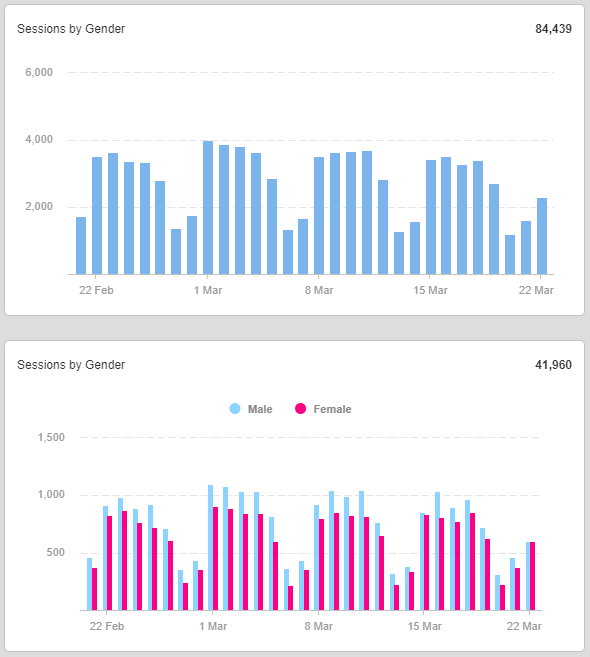 Before and after
Let's dig in to learn more about the update!
Adding Secondary Dimensions to Widgets
When you add a graph or chart to a dashboard or report, it displays a single dimension as standard:
With this new update, you can choose the option to display a secondary dimension on the same chart. This is available for most line and bar charts - if it is, you will see it as an option in the widget settings:
Use Cases for Secondary Dimensions
This is a much-requested feature, so we're sure you'll have no trouble fitting them into your dashboards and reports. To help you get started, here are some useful situations for you to use your secondary dimensions:
Track your Google ranking positions
You can use these new secondary dimensions to track how many pages you have ranking in different first page positions in Google
You can take this one step further by selecting more than 2 ranking ranges in the widget settings:
Breaking down your pageview by device will give you a more granular view of how people are interacting with your campaigns based on computer vs. phone vs. tablet:
These side-by-side dimension charts also give you the opportunity to quickly break down your data by demographic data, such as website visits by gender:
We're excited to see how you utilize this new functionality for your own and your clients' campaigns!
An Update to Report Scheduling
We've also added an update to how you can schedule reports, adding more options in terms of frequency and flexibility. Previously when scheduling a report, you would be met with a screen like this: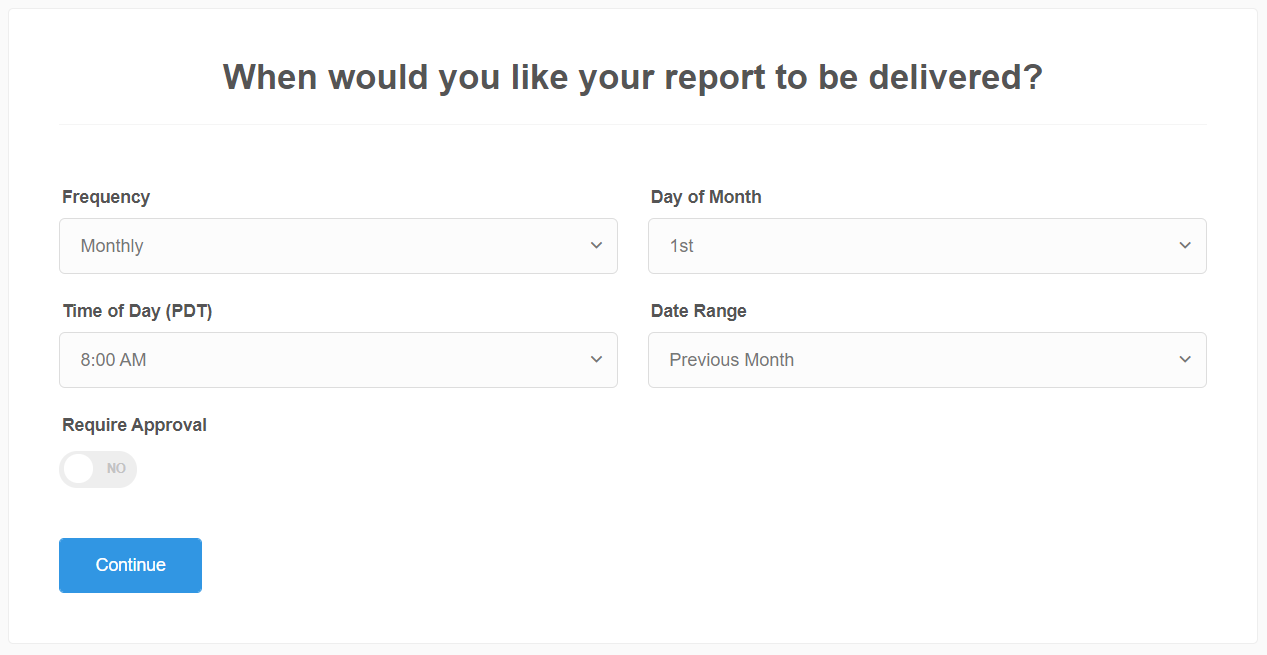 We've now added two new options:
Compare to previous

Include today
This allows you to send scheduled reports which automatically compare to the previous period, and also include today's data.
These are just the beginning of some great new platform functionality we have coming out over the next few weeks - stay tuned!
Alex is in product marketing, pushing the great work from the engineering team out into the world. When he's not marketing, he's probably rock climbing or researching the latest eCommerce trends!
Read more posts by Alex Girardi ›
Try AgencyAnalytics risk-free for 14 days. No credit card required.