It's not you, it's them. Yes, sometimes it can be hard to break up, even if you're breaking up with your current reporting platform. After all, your team invested all of that time setting up automated reports, connecting integrations, and getting things almost the way you wanted them.  
But it never felt quite right. 
Whether it's dealing with a certain avian-themed platform's decision to ignore the pending transition to Google Analytics 4, the way some tools force agencies to have separate dashboards for Organic and Paid reporting, or how many applications charge your agency for every single integration, the level of frustration has reached its boiling point. 
But what is a busy agency to do? 
Moving your client reporting to AgencyAnalytics–and discovering all the benefits that come with the only client reporting platform built specifically for marketing agencies–is a lot easier than you might think. And we're here to help. 
Marketing agencies are constantly looking for ways to improve their services, increase marketing productivity, and deliver better client results. One area where they can consistently make a big impact is by streamlining their client reporting efforts. And while migrating from one reporting platform to another may take some work initially, the result is worth the time savings once you do.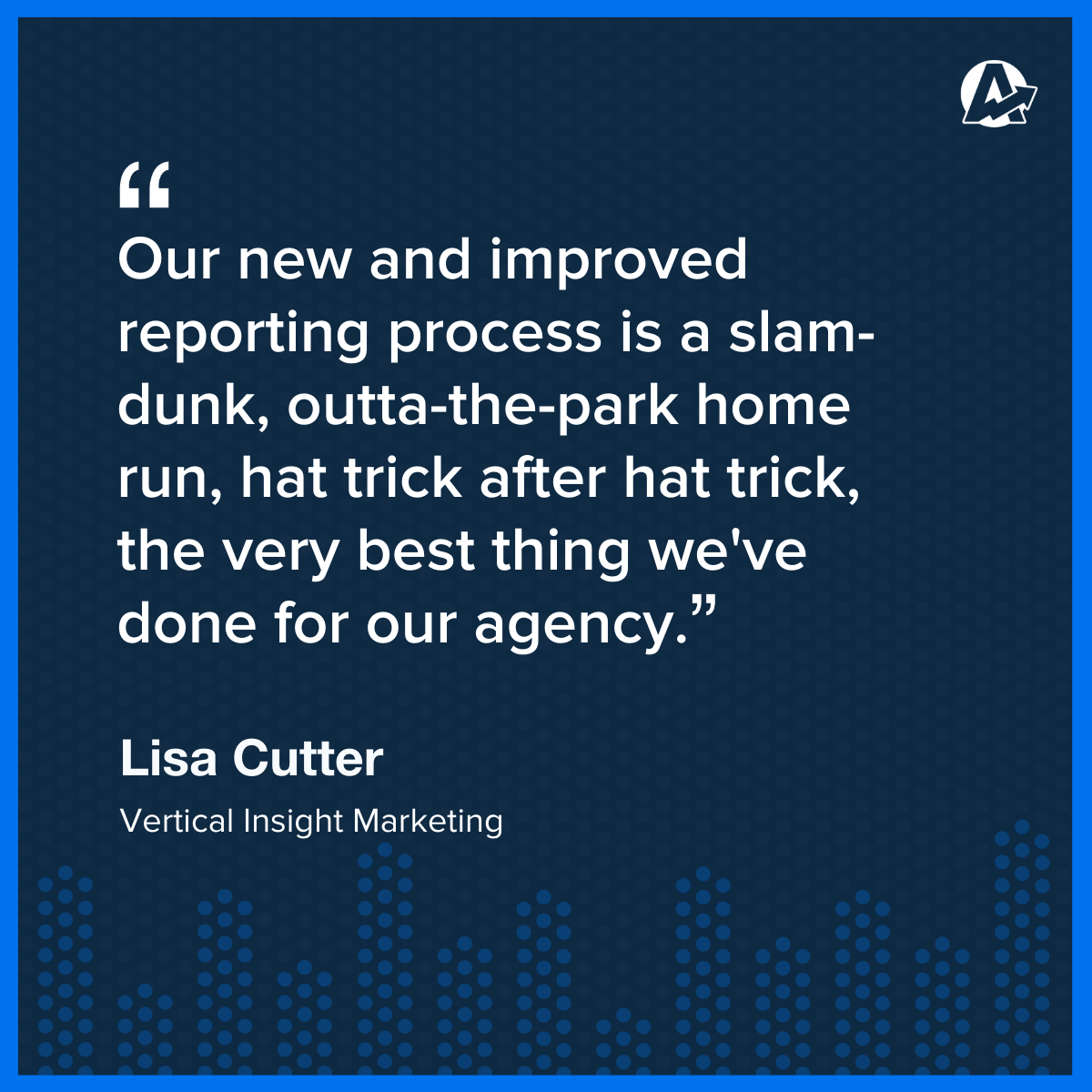 How AgencyAnalytics Helped These Agencies Thrive
Discover how AgencyAnalytics has transformed marketing agencies' operations through our customer migration stories collection. We're hoping these real-life experiences will provide valuable insights into the migration process, highlighting the benefits and challenges agencies face as they transition to our all-in-one marketing platform.
Don't just take our word for it. Here are a few examples of marketing agencies that made the switch to AgencyAnalytics.
Valeo Marketing's Migration After Outgrowing Their Current Platform
After using the same software for 10 years, the team at Valeo Marketing knew that they had finally outgrown their current reporting system. "We needed reports that were customizable for each client. We also needed a platform that could connect to several different data sources," says Dawn Boyette, SEM Project Manager at Valeo Marketing.
"The number of data source connections initially drew me to AgencyAnalytics," Boyette recalls. "Once I did more research, I realized the platform had many more applications besides great reports," she adds. 
We asked Boyette to describe the migration process, and here was her response: 
"Because their integrations work so well, the migration process was fairly simple. Once all the integrations were connected, all we had to do was pick dashboard templates. The ability to change the dashboards quickly has made it easy to find the information we need."
In all, Boyette described migrating to AgencyAnalytics as a "quick, painless process."
I have saved time each month building reports for clients. Because of the amount of data provided through the platform, report analysis is also easier.

Dawn Boyette, SEM Project Manager, Valeo Marketing
For any other agency thinking about making the switch to AgencyAnalytics, Boyette has one last piece of advice. 
"Just do it." 
Clickthrough Digital on Switching From Google Data Studio 
After struggling with Google Data Studio for two years, Clickthrough decided to seek out a new solution for several reasons. 
"The previous reporting platform lacked the flexibility and customization options we needed to meet our evolving needs," says Anthony Costello, Marketing Coordinator at Clickthrough. "It was a rigid system that restricted our ability to tailor reports to specific requirements or make adjustments as our reporting requirements changed over time."
"As someone who has had the opportunity to explore various marketing analytics tools, AgencyAnalytics stood out to me for several compelling reasons," Costello adds. "Its user-friendly interface and intuitive design greatly impressed me. The platform's layout and navigation are seamless, allowing for effortless access to the vast array of features and tools it offers."
We asked Costello about their agency's experience switching from Google Data Studio to AgencyAnalytics. This was his response: 
"Migrating from my previous platform to AgencyAnalytics was surprisingly smooth and hassle-free, thanks to the intuitive interface and seamless data import features."
"We started by understanding the limitations of our old platform and setting clear goals for the migration," Costello adds. "We focused on moving our data accurately and double-checking its correctness. We then customized AgencyAnalytics to match our brand and reporting preferences." He did note that getting 20+ clients onboarded took a bit of time but referred to the overall process as a "seamless experience."
Since migrating our client reporting to AgencyAnalytics, our agency has experienced streamlined and efficient reporting processes, enhanced data visualization and analysis capabilities, and improved client communication and satisfaction.

Anthony Costello, Marketing Coordinator, Clickthrough
As a final piece of advice, Costello added that attention to detail is important in any platform migration process and to "provide clear communication and training to both the agency's team and their clients to maximize the benefits of the transition."
BOS Media Group Says Goodbye to PowerPoint
Then, of course, there are the agencies who finally realize that what they thought was a tried and true manual client reporting process was actually a drain on their valuable resources. 
After manually cobbling together client reports for 6 years, the team at BOS Media Group had a bit of an epiphany. 
"We traditionally did manual PowerPoint reports that took up too much time," says Sean Ryan, the agency's Senior SEO/PPC Specialist. "We had to find a streamlined automated platform that could report on all metrics we needed."
Because they were moving from a manual process to an automated process for the first time, setting everything up was "easy and straightforward." And Ryan particularly called out how easy it was to create dashboards and reports using the built-in templates. 
"We were able to cut down on manual reporting that took hours per client, which gave us more time to focus on the client's needs. We even started weekly reporting for some clients," he adds, something they were not able to accomplish in the past. 
But the biggest benefit, according to Ryan? 
Time savings, which equals cost savings and more time to focus on the client

Sean Ryan, Senior SEO/PPC Specialist, BOS Media Group
"AgencyAnalytics has all the connections and capabilities we need and has automated reports," Ryan concludes. And the platform is so easy for clients to use that "even a client with no experience can do it."
RiZen Metrics Goes From Four Tools to One
Sometimes, it takes four distinct tools to do the job of one client-reporting platform. Prior to using Agency Analytics, the team at RiZen Metrics was using Google Analytics, Google Search Console, Semrush, and Google Ads. 
You can probably imagine the amount of copying and pasting it took come client reporting time. Plus, the manual process made it very difficult to keep clients up-to-date on their campaign progress in between scheduled reports. 
"One-off monthly reporting simply didn't cut it anymore. Clients wanted to be able to see results for themselves all in one place." shares Brooke Lamberti, the Director of SEO at RiZen Metrics. She continued by saying, "There's trust that comes with the agency/client relationship when you offer complete transparency instead of just a white sheet once a month with some numbers on it."
They decided to switch to a platform that would "give RiZen Metrics the opportunity to show clients real-time reporting on all aspects of their current marketing strategy."
The agency migrated to AgencyAnalytics in early 2022 and never looked back. 
It took some training to get used to it and how to integrate each platform, but after we got the hang of it, it was smooth sailing. We just have to connect our emails and click away. Building out dashboards was easy.

Brooke Lamberti, Director of SEO, RiZen Metrics
When it comes to getting the most out of the AgencyAnalytics reporting platform, Lopez rates the transition as a "10/10" saying the move was "Easy!" 
Most Common Reasons Agencies Switch to AgencyAnalytics
Reporting is a critical aspect of any marketing campaign, as it helps agencies and clients alike understand the effectiveness of their strategies. However, not all reporting platforms are created equal. Based on feedback from our customers and some of the client reporting horror stories they've shared with us, these are the most common reasons users decide it's time to find a new reporting partner. 
1. Functionality
One of the most common reasons marketing agencies look to change reporting platforms is that their current platform doesn't offer the necessary functionality. For example, some platforms don't offer the level of customization or flexibility the agency requires to create reports that are tailored to their clients' specific needs, or they've stopped developing the platform.
AgencyAnalytics grows with us every year thanks to the tons of new functionalities they introduce annually. 

Nico de Jong, Forward Marketing
2. Platform Integrations
If a reporting platform doesn't integrate with other tools and platforms that an agency is using, it can be difficult to get a complete picture of their marketing efforts. This can lead to a disjointed and incomplete reporting process, which may result in inaccurate or incomplete data.
We have a library of integrations to choose from, so we don't have to spend time parsing together data from different sources. 

Rachel Jackson, Wit Digital
3. User Experience
Another common issue with other reporting platforms is that they may have a poor user interface, making it difficult for marketers to navigate and use them effectively. This can be particularly frustrating for agencies that need to create reports quickly and efficiently, as a clunky platform can slow down the process and lead to errors.
It's very easy to use, and the reports are really customizable. We have no problem creating bespoke reports for clients.

Paul Morris, Superb Digital
Use the drag-and-drop editor to build reports highlighting the metrics your clients need to see. Try AgencyAnalytics free for 14 days. 
4. Data Accuracy
Speaking of errors, accuracy is essential when it comes to reporting, and if an agency's current platform isn't providing accurate data, it can be a major problem. This can happen if the platform isn't properly integrated with other tools or if there are issues or delays with data collection or reporting.
Accurate data is huge in SEO. If you get the wrong data, it can send you completely down the wrong path. Having all the data in one dashboard is a lifesaver. 

Will Mullins, Will Mullins Search Engine Optimisation Services
5. Customer Support
Another reason why marketing agencies might consider changing their reporting platform is if they are experiencing a lack of customer support. If there are technical issues with the platform or if the agency needs assistance with creating custom reports, it's essential to have access to responsive and helpful customer support.
One of the standout features for us has been the excellent customer support. Whenever we have a question or need assistance, the AgencyAnalytics team is always there to help. 

Adam Binder, Creative Click Media
6. Cost
Finally, cost is always a consideration when it comes to marketing tools and platforms, and reporting platforms are no exception. Some platforms may seem affordable, but once they start charging your agency for each integration, those numbers add up quickly.
If you're looking for an all-in-one reporting tool for your agency that manages various marketing tactics and channels, AgencyAnalytics has to be your go-to reporting solution. For the price, you can't beat the quality of the platform.

Michael Wisby, Two Trees PPC
Overall, there are a number of reasons why a marketing agency might want to change reporting platforms, from limited functionality and poor user experience to inaccurate data and cost concerns. By finding a platform that can offer the right combination of features and value, agencies can deliver better results to their clients and improve their overall marketing efforts.
What Marketing Agencies Love Most About AgencyAnalytics
Since launching in 2010, AgencyAnalytics has quickly become a favorite among marketing agencies looking to streamline their workflow, optimize campaigns, and provide insightful reports to clients. We've gathered the top 10 platform features that marketing agencies consistently rave about when discussing their experience with AgencyAnalytics.
Comprehensive dashboards: AgencyAnalytics provides easy-to-navigate and visually appealing customizable dashboards, allowing users to access all the essential metrics and data in one place. This helps agencies monitor their campaigns' progress and make data-driven decisions.

Integration with popular tools: The platform seamlessly integrates with over 75 popular marketing tools, such as Google Analytics, Facebook Ads, Google Ads, Mailchimp, and many more. With these built-in integrations, available at no extra cost, agencies gather and combine data from multiple sources and manage their campaigns more efficiently.

Customizable reports: With AgencyAnalytics, users to create fully customizable reports for their clients, including white-label options. Agencies choose from various templates, add their logo, create goals to track progress, and set up custom metrics to tailor the reports to meet each client's unique needs.

Designed for marketing agencies: AgencyAnalytics is built specifically for marketing agencies, catering to their unique needs and requirements. This focus ensures that the platform offers all the essential features and tools necessary for agencies to manage their clients, assign tasks, optimize campaigns, and report their successes, streamlining their workflow and improving overall productivity.

Client & staff management: The platform offers dedicated client & staff management features to manage multiple clients, assign team members, set permissions, and track the progress of each client.

Automated report scheduling: Agencies automate the process of generating and sending reports to clients with just a few mouse clicks. Schedule reports to be sent daily, weekly, bi-weekly, monthly, or quarterly–ensuring that clients always receive up-to-date information. Want to check the reports before they end up in the client's inbox? Use the report approval feature to get a heads-up before the report is released. 

Built-in SEO tools and SEM reporting tools: The platform offers robust SEO tools, including keyword rank tracking, backlink monitoring, and SEO auditing features. Having these integrated directly into the client reporting platform gives the agency more control over monitoring and reporting on their clients' organic search rankings across multiple search engines and locations.

Task management: Keep an eye on what everyone is working on with the built-in task management system. Assign tasks to team members and track progress, ensuring that projects are completed on time and in an organized manner.

Ease of use: AgencyAnalytics is designed to be user-friendly, making it easy for marketing professionals–and their clients–of all skill levels to quickly learn and navigate the platform. This makes staff and client onboarding a snap! 

Customer support: Last but certainly not least, AgencyAnalytics is known for its responsive and helpful customer support. With 24/5 availability, the team is here to help agencies get the most out of their reporting platform. 
Perhaps that's why AgencyAnalytics has an average of 4.8 stars based on hundreds of G2 reviews and has earned 40 G2 badges!  
Out With the Old, In With the New
If you are tired of fighting against a client reporting platform that doesn't meet all of your agency needs, then it's time to rip off the BandAid and switch to AgencyAnalytics! While the migration process may seem daunting, investing time and effort into switching will ultimately pay off in the long run. 
"I just cannot say enough about AgencyAnalytics," offers Dan Delmain, Founder of :Delmain. "Between ease of use, user interface, configuration, and customer support, it's the industry gold standard in reporting software. We'll be customers for life!"
As over 6,000 marketing agencies have already discovered, your clients will appreciate the personalized reports that speak to their unique needs and goals, and your team will enjoy the streamlined process of creating them. 
"I highly recommend Agency Analytics to any agency struggling to find a tool that will allow them to integrate multiple marketing channels into one concise reporting platform," adds Kevin Watts, President of Raincross. "We've found it to be the best out there."
Another perk of AgencyAnalytics is its user-friendly interface. As Anthony Guilhem, CEO of Momentumm Digital, shared, "We love everything about AgencyAnalytics, from fast and efficient dashboard/report creation to data accuracy and collaboration–our agency has seen a bunch of benefits on working with that solution compared with our old setup, and we would not go back."
Plus, the support team is there to guide you every step of the way. 
Personalized reports, a user-friendly interface, excellent support, and automated report generation are just a few of the reasons why clients rave about the platform. So why wait? Make the switch to AgencyAnalytics today and see for yourself why so many agencies trust AgencyAnalytics. 
Report smarter, not harder. Discover all the benefits with a free 14-day free trial–no credit card required.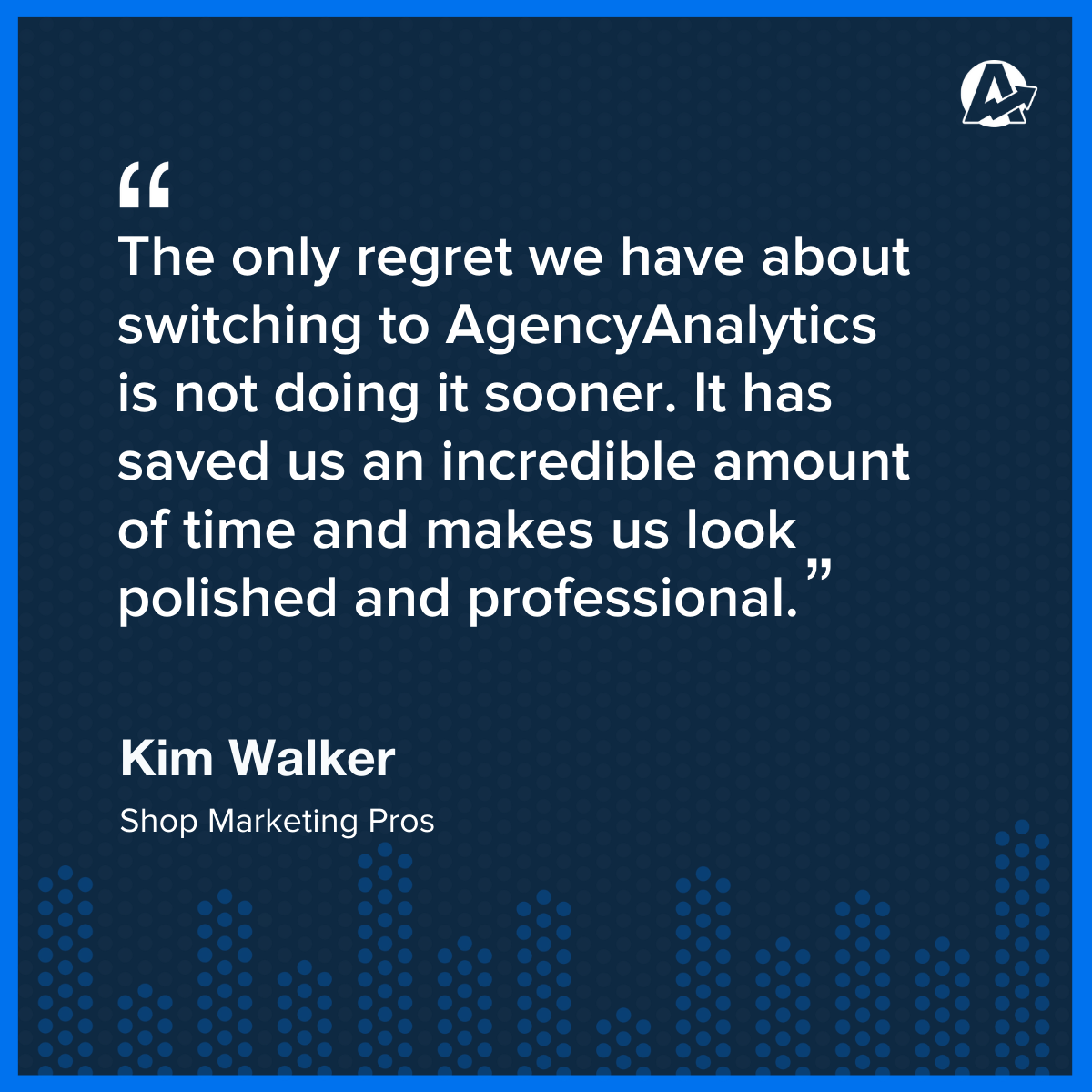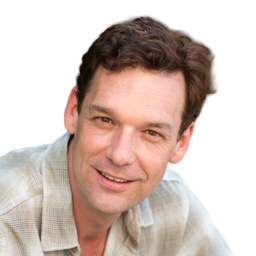 Paul Stainton is a digital marketing leader with extensive experience creating brand value through digital transformation, eCommerce strategies, brand strategy, and go-to-market execution.
Read more posts by Paul Stainton ›
Try AgencyAnalytics risk-free for 14 days. No credit card required.