Is your agency tired of wearing the "I survived reporting hell week!" badge of honor and posting memes about manual client reporting woes month after month? 
Don't worry, you're not alone. We've gathered 9 cringe-worthy tales of client reporting mishaps from marketing agencies that will make you either laugh or cry at the relatability of it all.
Get ready for stories of missed deadlines, data mishaps, and the never-ending nightmare of manually compiling information. But in a fun way. Because hey, we're not here to scare you (too much). So, sit back, relax, and grab a drink as we take you on a journey through the comical world of manual client reporting.
So Many Plugins. So Little Time. 
In the early days of her agency, Walker's client reporting was fragmented with various Google Sheets and reports from different programs and software platforms.
Not surprisingly, they wanted to professionally present results to their clients in a way that was easy to read, showed accurate data (positive or negative), and displayed the data in a visually-appealing report.  
Sounds easy enough, right? 
"We had to utilize various plug-ins and integrations to gather data and still were unable to truly get a valid picture of performance," Walker adds. 
The result was a maddening web of data that was nearly impossible to decipher. Think about the fun of having to untangle that crazy pile of Christmas lights, except you have to do it each and every month. That is manual reporting life. 
And now? 
Moving client reporting to the AgencyAnalytics platform has saved time and maintained the company's core values of integrity, dedication, and expansion–all while presenting aesthetically appealing reports to its clients.
The only regret we have about switching to AgencyAnalytics is not doing it sooner. It has saved us an incredible amount of time and makes us look polished and professional. We love how it lays out the report, making it easy to read and present to the client.
A Not-so-Handy Google Doc Template
Before discovering AgencyAnalytics, Vertical Insight Marketing's monthly reporting was pulled from various marketing platforms and then consolidated into a handy-dandy Google Doc reporting template. 
It sounds very up-to-date until you take a moment to check the receipts. That particular template was created more than a decade earlier! (Side note, our marketing report templates are much, much more up-to-date than that!) 
"Within the report, I also analyzed the KPIs and provided notes and strategic recommendations for each marketing channel," added Cutter. Overall, it took 1-2 hours to complete for each client. 
As the agency grew, Cutter knew reclaiming that wasted time was going to help her agency grow. Not only did she want to reallocate it to income-producing activities, but also she needed a better way to train her team on presenting and analyzing the data to delegate this task.
And now? 
Once the reporting system is set up during onboarding, client reports can be completed in around 30 minutes, sometimes stretching as long as 45 minutes for larger clients with more marketing channels and deeper analysis requirements. 
AgencyAnalytics is truly a blessing! Our new and improved reporting process is a slam-dunk, outta-the-park home run, hat trick after hat trick, the very best thing we've done for our agency. 
Time Keeps on Ticking, Ticking, Ticking
Kevin Watts, President, Raincross
One might say that effective client communication is the bread and butter of maintaining agency clients. Perhaps that's why, in the past, Watts wasted hours upon hours using spreadsheets and PDFs to present campaign metrics to his agency's clients. 
"This could take hours to put together for just a 15-30 minute meeting," Watts recalls. Although some say that time is never truly wasted if you can turn it into a funny anecdote, at a busy agency, billable hours are WAY more important than funny stories.  
And now? 
Using AgencyAnalytics, the team can "actually work rather than report," Watts says. The 2+ hours previously spent scrambling to pull together reports for each client are now spent working on client campaigns.
AgencyAnalytics has significantly cut down on the amount of time it takes us to gather data and build reports for our clients. I highly recommend AgencyAnalytics to any agency struggling to find a tool that will allow them to integrate multiple marketing channels into one concise reporting platform. 
Picture This: The Year Is 2016. The Reporting Tool, Piktochart.
It didn't take Lane Anderson long to realize his reporting platform of choice, Piktochart, would not be sustainable as the agency grew. 
"I was creating infographic-style reports using Piktochart for a few months because I knew how much our clients wanted an easy-to-digest, visual format of just the most important information," Anderson shares. "But I was spending hours gathering data and manually creating these reports."
It's a little bit like spending hours creating the perfect turkey dinner–with all the trimmings–only to watch the entire thing get devoured in less than a minute. 
Luckily, that only lasted a few months before he found AgencyAnalytics.
And now? 
Anderson's team used the AgencyAnalytics platform to cut down the time required to create a beautiful turkey dinner–I mean client report. "The large number of integrations allows us to report on all activities in one cohesive, comprehensive, beautiful report instead of a bunch of disjointed pieces of information," Anderson adds. 
AgencyAnalytics gives our clients clarity and confidence because of how easily we can communicate our efforts and results to them on a frequent, consistent basis. It really elevates our professionalism and is part of what allows us to charge the prices we know we're worth.
You Get a Report, You Get a Report, but You Don't! 
When your manual client reporting process becomes so cumbersome that only some clients can get reports, you know you need help. 
Before using AgencyAnalytics, Forward Marketing's manual reporting format meant its team had to do everything by hand. Therefore, they could only make accurate reports for their more prominent clients. It simply wasn't feasible to spend time reporting on smaller client campaigns. 
And now? 
Shifting to an automated reporting platform was like getting a free car from Oprah. "With AgencyAnalytics, we headed into a new era of reporting," de Jong states. "It is no longer seen as dreadful work. We save lots of time–and our reports have become way more valuable to our customers."
Now, with AgencyAnalytics, all of their clients enjoy high-quality reports. 
We keep growing, and our reporting needs to grow with us. Luckily, AgencyAnalytics grows with us every year thanks to the tons of new functionalities they introduce annually.
Running Out of Time 
Time is a precious commodity, especially at a marketing agency. But spending time going over the program performance–face to face–is not always the best way to invest that time.  
Ruben Roel explains how they used to do client reporting in person. "We would jump on daily or  weekly calls to help our clients see how their company was performing," he details. 
But that became very time-consuming very quickly. "Eventually, we turned to offering monthly reporting. From there, we moved to quarterly reporting. We kept running out of time." 
For Roel,  it felt like they were a reporting agency more than a marketing agency. In fact, their next three employees were hired specifically for reporting purposes.
And now? 
The modular nature of the AgencyAnalytics reporting platform has allowed for faster insights, so the team is getting them sooner, saving time, and growing fast. Roel says the change has "helped move our team away from constant reporting mode to account executive and relationship building mode."
AgencyAnalytics has been a game changer for our company. We were able to connect all of the different services that we offered into one dashboard, which gave us complete oversight and eventually led us towards fewer contractors or dedicated personnel as well!
A Lack of Support
Molly Lopez, Owner-Partner at HITE Digital, Miami Office
Some big players in the client reporting space offer powerful tools that can hinder more than they help. 
Prior to using AgencyAnalytics, the team at HITE Digital in Miami used a combination of Google Data Studio and Supermetrics. But even these big guns were not providing enough bang for the buck. 
"Supermetrics has gotten incredibly expensive, and the company offers little to no client support," Lopez shared. "Same with Data Studio–it's one of the few Google programs with absolutely no customer support. So if a widget breaks or you can't figure out how to navigate a platform update–you're pretty much on your own."
They decided the time had come to switch to a platform with support available, just in case something went wrong. They added ease of use and aesthetically pleasing reports to the wish list for a new tool.  
Wondering if they found one? Wonder no more! 
And now? 
The team migrated to AgencyAnalytics and can now update reports much more seamlessly. "It is one of the few reporting software platforms out there that allows API connections to so many different social media and ads platforms, as well as incorporating SEO tracking," Lopez adds. 
Plus, the support team is readily available to help out when needed. 
The team offers support via chat, email, and–if needed–phone, which many other platforms, including our previous platform, GDS, did not.
Clinging To Static 
Rachel Jackson, Lead SEO, Wit Digital
Imagine a world where you have to do your taxes by hand. No software. No calculators. No tools at all. Some people will see this as a super-fun challenge where they can pour through manual tax forms, looking for that one deduction that will make all the difference. Others will see it for the nightmare that was tax time before tax software. 
"We previously used a static stats platform; it was essentially just a table with numbers on it and "%+/-" next to it. No dynamic adjustable graphs," Jackson adds. 
Wit Digital's old reports didn't take advantage of data integrations, which meant its team was also trapped in the manual process of jumping around from platform to platform to find the stats they wanted. Not surprisingly, reporting and KPI tracking took a very long time. 
As Jackson puts it, this slowed the team, made client calls longer and more cumbersome, and was "just kind of messy." 
The agency turned to AgencyAnalytics to create beautiful dashboards using a clean, flexible reporting system. Plus, integrations that automatically pulled the data from their clients' marketing platforms. 
And now? 
Now, the agency easily shares internal reports with internal teams to work together seamlessly and achieve great results for clients. With a library of over 75 integrations, there's no longer any need to spend time parsing together data from different sources. 
I love AgencyAnalytics because it really allows us to streamline everything for both internal and external teams. The beautiful, responsive widgets help us display data to clients easily and help paint a full picture of the data. I can't recommend this software enough.
Consistent Inconsistency
Claire Daniels, CEO at

Trio Media
"Reporting is integral to our business in terms of demonstrating the results from our work and delivering real ROI for our clients," says Claire Daniels, CEO at Trio Media. But before discovering client reporting software, they struggled to present their client data in a consistent, organized way.
As a full-service digital marketing agency, the Trio team would grab screenshots from Google Analytics, Google Ads, Facebook, and more and then paste them into a Powerpoint slide doc with comments. 
"This process was really slow, and there were massive differences in the presentation from one person to the next based on them dropping the screenshots into the slide deck." 
And now? 
Reporting is more consistent and much faster. "I would say it halved the time spent on reports," Daniels explains, giving them "much easier, better-looking reports for clients." Talk about getting your ducks in a row! 
Using Agency Analytics has allowed us to streamline our reporting process and improve the consistency and formatting of our reports.
Escape the Tedium of Manual Reporting
If you are tired of spending countless hours on manual reporting for your marketing agency, you are not alone. 
Nobody wants to feel like a glorified data entry clerk when they are–in fact–a marketing mastermind. 
Sure, there are some free client reporting tools available to get that data out the door, but it's time to face the truth–free has a cost, and it's your precious time! Like those wasted hours trying to figure out what caused a single Excel formula to break.
You may think you're saving your agency money by avoiding automated reporting tools, but your time is worth more than you might realize. Instead of spending hours upon hours sifting through spreadsheets and making pie charts, imagine what you could accomplish with all that extra time. 
You could finally take up that pottery class you've been eyeing or binge-watch the entire series of The Office (again). Or, you know, execute more billable work.
At a digital marketing agency, it's all about embracing technology and letting it work its magic while you sit back and enjoy the sweet, sweet taste of freedom. Trust us; your sanity (and your clients) will thank you.
Free up countless billable hours by streamlining client reporting and getting a hold of your agency. Try AgencyAnalytics free for 14-days and see why over 6,000 agencies use it.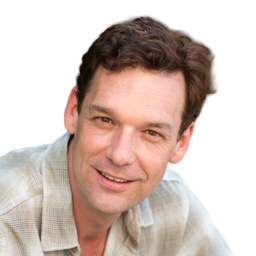 Paul Stainton is a digital marketing leader with extensive experience creating brand value through digital transformation, eCommerce strategies, brand strategy, and go-to-market execution.
Read more posts by Paul Stainton ›
Try AgencyAnalytics risk-free for 14 days. No credit card required.