For clients that want a dynamic brand presence, it's no secret that TikTok is the place to be. But given the chatter about a future TikTok ban and even privacy concerns, your agency may wonder if it's still worth investing in. 
The answer is yes–after all, there are over 113M TikTok users in the US alone (as of January 2023). 
With such a stronghold in the digital landscape, TikTok is fertile ground for marketers that want to reach the masses and make lasting impressions. So, if you're on the fence about setting up TikTok ads for a new client, it's time to hop down that fence and get to work. 
But to stand out as a marketing agency, it isn't just about creating TikTok videos, injecting ad spend, and racking up video views. You'll need stellar TikTok Ads reporting that goes beyond surface-level insights to demonstrate your value to clients. 
And sure–TikTok Ads metrics are available on the platform itself. But a more time-savvy solution is needed when you've got a full roster of clients expecting end-of-month reporting like clockwork. After all, you don't want to miss out on new opportunities or drop the ball on existing projects because of inefficient agency processes.
If you're not sure where to begin with TikTok Ads reporting, read on to learn about: 
Let's get into it. 
What Makes Great TikTok Ads Reporting
Putting that extra effort into client reporting goes a long way. It's crucial for TikTok Ads, as clients often wonder if their catchy videos are making headway or actually contributing to business objectives.
Generally speaking, effective TikTok Ads reporting should:
Include easy-to-understand data visualization so your clients understand what's happening at a moment's glance

Clearly outline the progress of their campaigns, including ad group and individual ad performances

Tap into automated data retrieval to avoid the dangers of copy-and-paste errors that can impact your agency's credibility

Provide additional commentary and explanations where needed, such as any significant upticks or drops in ad performance

Be easily replicable to save time whenever a new client comes along
That said, how should you go about it? Let's explore this further.
6 Strategies for Effective TikTok Ads Reporting
Without further ado, here are the exact steps to deliver comprehensive TikTok Ads reporting. 
1. Say No To Manual Data Retrieval: Use Dashboards 
If you're serious about sustainable growth, you'll need an efficient way to track TikTok Ads metrics for multiple clients. 
Think about it–do you really want to expend billable hours on manual data collection each month? This outdated approach will only lead to human error, which could severely skew your clients' strategic decisions. Not to mention that copy-and-paste data points or screenshots don't show the real-time picture of your clients' TikTok Ads performance. 
Luckily, a TikTok Ads dashboard eliminates these issues and maximizes your staff's valuable time.
Before we used AgencyAnalytics, we spent a lot of time manually creating and updating customized spreadsheets, which was incredibly time-consuming. Now, we're able to cut our time spent on reporting by over 80%. This saved time is compounded each time we sign on a new client.

–Graham Lumley, Director of Marketing at Blackhawk Digital Marketing
The best part? Dashboards are easily replicable, which means you'll save time during client onboarding and scale more effectively.
Cut down on tedious manual work. Use a TikTok Ads dashboard that automates data retrieval and visually shows key insights–try it on AgencyAnalytics, free for 14 days. 
As a quick reference, TikTok Ads dashboards should include insights like:
CPC (Cost-per-click)

Conversions

Total ad spend

User demographics such as age, gender, and country
2. Keep Clients in the Loop by Granting Login Access
When your clients' TikTok Ads are in progress, they'll want to know what's happening at any given time (understandably).
Why not give clients exactly what they're asking for? Create custom login profiles to give clients autonomy over their data, reduce follow-up time, and build solid agency-client relationships.
We operate on trust, and transparency is required for trust. Providing a login means we have nothing to hide–because we don't! And we want to be partners with our clients and in their success.

–Lorianna Sprague, Vice President of Trusted Search Marketing
Worried about overwhelming your clients with too much information? Perhaps you don't want to bog them down with vanity metrics. There's a fix: set user permissions beforehand. That way, you'll have complete control over what's shared.
Give your clients 24/7 access to their TikTok Ads metrics. Create unlimited client and staff login profiles on AgencyAnalytics–it's free for 14 days.
Here's a bonus–take things up a notch by creating a white-labeled mobile client reporting app. Not only does it function as your agency's very own platform, but it also gives clients on-demand access to their data. That's a win-win!
3. Go the Extra Mile by Creating Custom Metrics
More often than not, your clients have unique business goals beyond platform-specific metrics. For example, a client may run TikTok Ads in conjunction with a Facebook Ads campaign. While there may be campaign-specific differences, both platforms share a common conversion goal (such as app downloads).
To understand the overall impact of their campaigns, simply create a custom metric to consolidate data between both platforms. This enables your clients to see the bigger marketing picture and track their unique KPIs or OKRs.
Client dashboards and custom metrics are extremely valuable. We save a lot of time each month by sharing a dashboard where our clients can regularly check in and see status updates from our team. The ability to add custom metrics also makes things easier for us to aggregate KPIs across different channels.

–Bryan Lozano, Vice President of Operations at Ad-Apt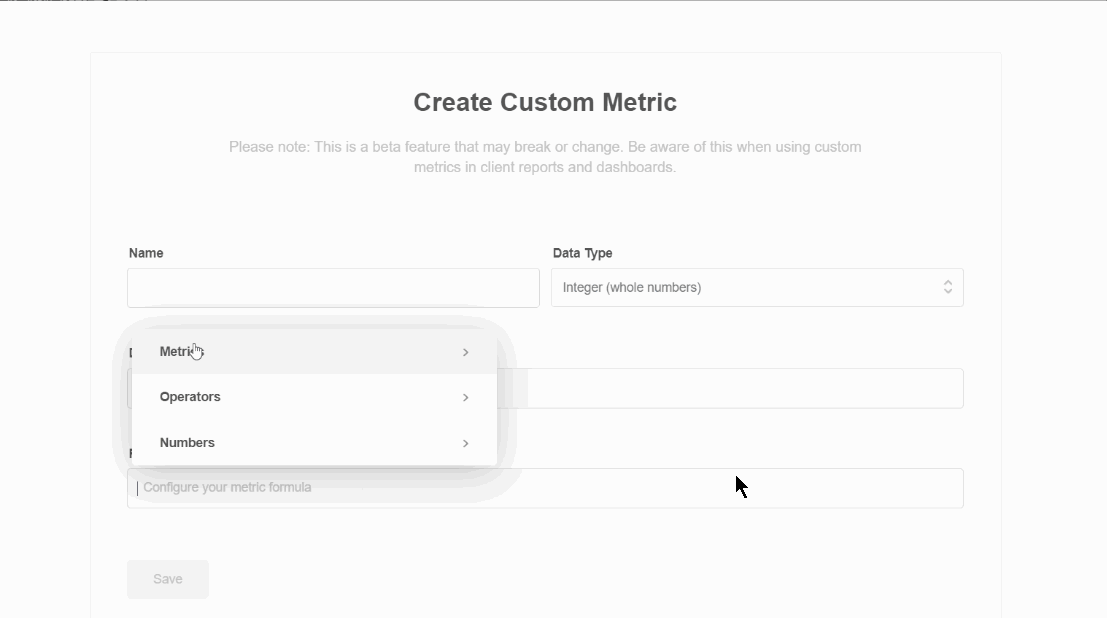 Go a step above providing platform-specific insights–create custom metrics that reflect your clients' business goals. Try it on AgencyAnalytics with a free 14-day trial. 
4. Bring TikTok Metrics to Life Through Data Storytelling
There's no reporting without data storytelling. Think about it–your clients don't want to stare at a bunch of TikTok Ads metrics in isolation. And while some things may seem obvious to your agency, not all clients understand the intricacies of TikTok Ads (which is why clarity is so essential).
To provide maximum value, use annotations to give more context and make the greatest impact in the shortest time possible. For example, did your client's latest TikTok Ads campaign lead to an exponential rise in conversions? Add an explanation directly to the data visualization–it's straightforward and easy to do.
We always review the data, making specific recommendations that will benefit the client. Data can be so in-depth and often needs context to evaluate how effective the campaign is, what needs to be adjusted, and how it impacts the long-term goal.

–Valerie Jennings, CEO of Jennings Social Media & MarTech
Provide explanations, highlight trends, and share recommendations. Easily add annotations to data visuals on AgencyAnalytics–it's free for 14 days. 
5. No Need for Second Guessing: Include PPC Markups
It's a given–TikTok Ads involve ad spend. When there are dollars and cents involved, it's only natural that your clients want to know how money is being spent. If your agency charges based on a percentage of ad spend, avoid any doubts or confusion by automatically adding PPC markups to your clients' reports and dashboards. This useful step keeps transparency on the table and also communicates your clients' total spend off the bat.
Transparency is crucial. When clients understand how they are being billed, it builds credibility, trust, and the potential for a long-term partnership. When fees are ambiguous, we've seen the opposite happen.

–Christopher Ryan, CEO of SIX Marketing
No need for second guesses or doubts–keep clients in the loop by adding PPC markups to their TikTok Ads reports. Try it on AgencyAnalytics with a free 14-day trial.
6. Create It and Automate It: Schedule Reports in Advance
Ever worried about missing a client's reporting deadline? No need to expend brainpower wondering, "When was that TikTok Ads report due?" 
Set your agency up for success by scheduling reports in advance. That way, your clients will receive them without delays or hiccups. 
We've implemented some clever little details that have helped streamline our workflow even further. For example, we coded a button into our monthly client report email that prompts the client to schedule their monthly account review directly on our calendar. This has reduced the back-and-forth communication required for manual scheduling and has made the process much more efficient.

- Adam Binder, Founder + CEO, Creative Click Media
If you're worried about sending a report that you haven't actually reviewed, simply enable the "Require Approval" feature. This gives your agency some buffer room to double-check reports, add annotations where necessary, or make any additional tweaks. 
Get reminders to review client reports before they're automatically sent on select plans. Schedule reports like clockwork on AgencyAnalytics–sign up for a free 14-day trial today. 
Steer Your Clients to Success With Automated TikTok Ads Reporting
To show your agency's value proposition, you must know the ingredients for outstanding TikTok Ads reporting. It's the only way to deliver tangible results and build confidence in your agency's services. 
In summary, remember to:
Use a TikTok Ads dashboard to automate data retrieval and free up billable time

Grant your clients login access and keep them in the loop

Create custom metrics that reflect your clients' goals (if necessary)

Add annotations to explain any trends, upticks, or dips in data

Include PPC markups for greater transparency

Schedule reports in advance to avoid any delays
Don't spend excessive hours on TikTok Ads reporting! Invest in a sustainable reporting solution like AgencyAnalytics to cut down on manual work and put billable hours back into your busy days. 
AgencyAnalytics makes us look great! There's a beautiful interface, it's fast, the animations in live reports are engaging, and many options exist to customize reporting. Plus, allowing clients to log in and see their dashboard is the cherry on top.

–Lorianna Sprague, Vice President of Marketing at Trusted Search Marketing 
Consolidate your clients' TikTok Ads metrics in an easy-to-understand dashboard. Invest in a sustainable reporting solution like AgencyAnalytics–it's free for 14 days.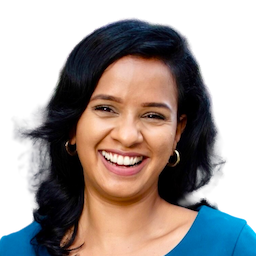 Faryal Khan is an experienced marketer and brand photographer with a passion for content creation. She creates value for brands through storytelling and captivating visuals.
Read more posts by Faryal Khan ›
Try AgencyAnalytics risk-free for 14 days. No credit card required.