Agencies like yours are now expected to be the primary driver of client success. The role is elevated from a tactical, executional position to an advisory and strategic advisor. As a result, digital marketers need to know how to leverage data and automation tools to scale their businesses. 
With so many marketing automation tools available today, it's important for agencies to find the right ones that fit your needs while staying aligned with your company's culture and values.
To help you find the right marketing automation tool, we've compiled a list of some of the top marketing automation tools based on several different criteria including ease of use, cost-effectiveness, scalability, and more.
That being said, marketing automation is invaluable for growth and profitability when you are ready for it. Let's take a look at some of the marketing automation tools that you'll need to scale your business, broken down into the following use cases:
Let's get started.
Why Use Marketing Automation Software?
Do you actually need a digital marketing automation tool? Absolutely.
Automating a portion of your marketing processes is key to your business's scalability. 
For example, replacing repetitive tasks with software that automatically completes these tasks will allow you to focus your time and energy on other important areas.
Just take a look at how one agency saved over 105 hours each month from manual client reporting. 
Focusing on strategy is essential to differentiating your agency from your competitors.  While others are stuck with overwhelming repetitive tasks and struggle to grow, you'll be spending more time on important higher-level tasks.
You can even dedicate your time to getting more clients.
Not every agency or marketer is ready to take the step into automation. A few key considerations before deciding whether you need to implement marketing automation include:
You have a fully-defined marketing strategy in place. Without one, you will be taking a stab in the dark at what you actually need to automate. With one, you can clearly identify the areas that can potentially save time and money.

There is at least one full-time dedicated marketing employee in your company. Marketing automation is about furthering your marketing strategy, not starting it. If you have a full-time employee solely focused on marketing, it probably means that they have areas where you can free up their time, allowing them to focus on other marketing tactics.

You have already identified a couple of marketing channels that work for you. As mentioned above, it's all about enhancing your marketing–there's no point in automating a channel that is yet unproven!

You have the extra marketing budget to spend. While marketing automation software is much cheaper than hiring a person to do the same job, it still requires investment to get started.
All-in-One Marketing & Sales Automation Tools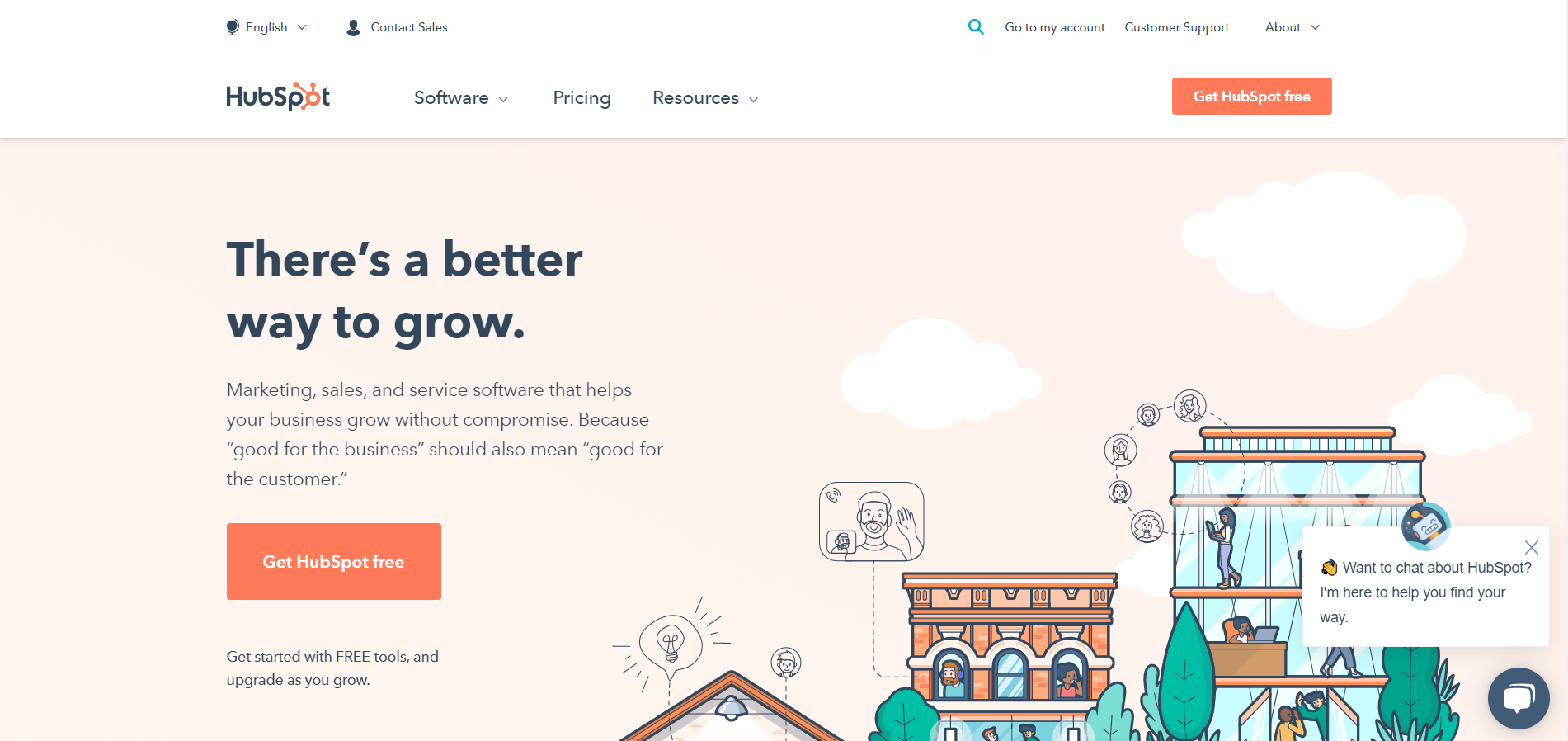 As all-in-one marketing automation tools go, HubSpot is right out there in front. With a powerful CRM, you can manage your marketing automation through the workflow feature. 
In addition to marketing automation, HubSpot offers sales and customer relationship tools to fully expand your business processes. Having all your marketing, sales, and customer success operations under one platform gives you an opportunity for growth.
Specifically, for marketing tools and automation, HubSpot allows you to manage: 
Advertisements

Email Marketing

Social Media

Content Marketing

Landing Pages

Lead Scoring

Call-To-Actions and Lead Generation Forms
Plus, handy AI-powered tools–such as the paragraph rewriter–make creating and optimizing marketing automation workflows that much easier.
Check out our integration with Hubspot to see how you can report on your Hubspot success.
Salesforce is the world's leading customer relationship management (CRM) software. It enables businesses to connect with their customers through sales, service, marketing, and more. Businesses use Salesforce to manage their customer data, but the platform also has a lot to offer in terms of marketing automation.
With Salesforce, you can automate your marketing tasks through:
Lead Nurturing

Email Marketing

Social Media Engagement

Content Management and Delivery

Event Management 

Reporting and Analytics

And more
Salesforce provides agencies with powerful CRM software to help them manage their client data and help find, quality, and close more deals. Plus, familiarity with Salesforce helps your agency service larger clients who utilize Salesforce for their own CRM and marketing campaign automation.
Analytics integrates with Salesforce, so you can easily report your marketing automation progress.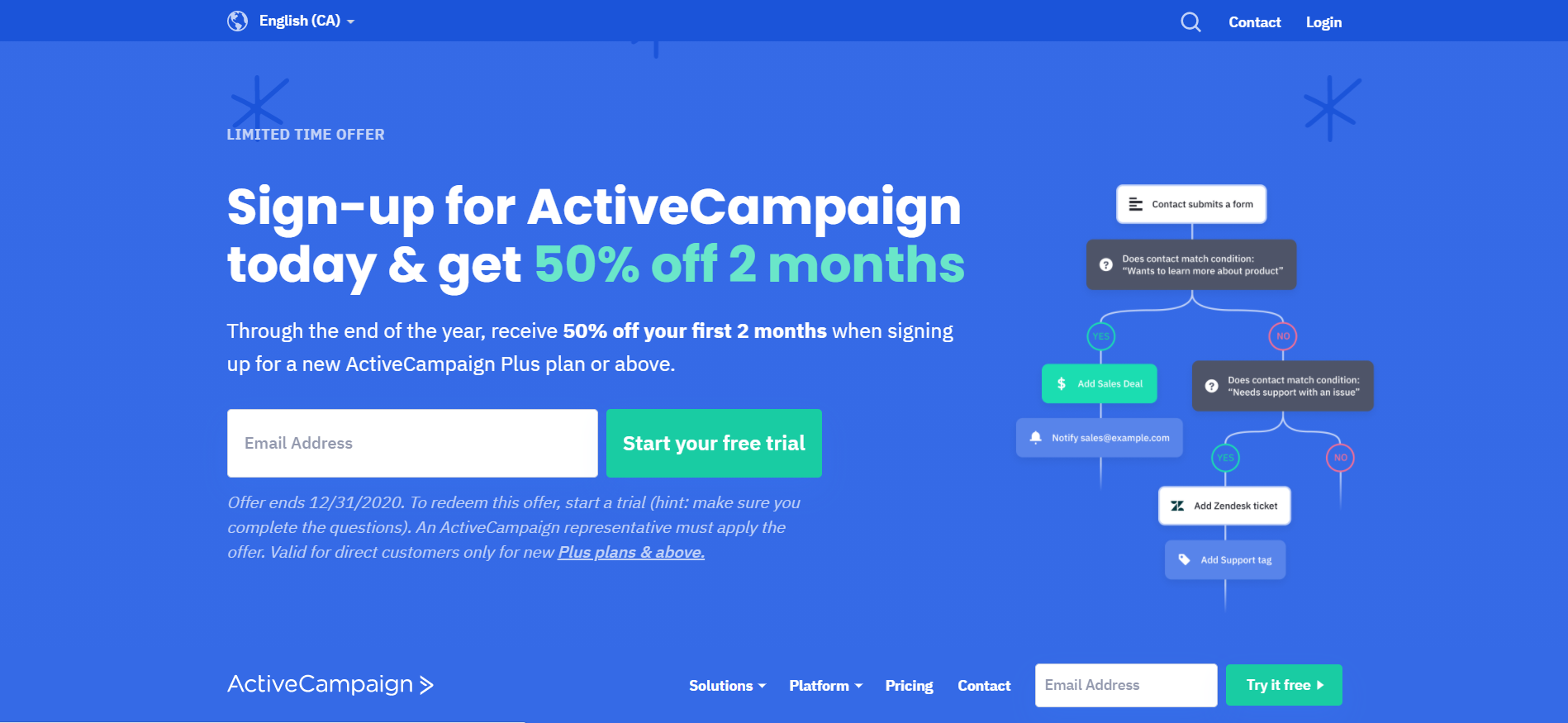 Active Campaign offers an omnichannel approach to marketing automation. It is also one of the best marketing automation tools for understanding that not all of your marketing can be automated. There is a great balance between what tasks need to be user-generated and which processes can be automated to save time.
As far as marketing automation and tools are concerned, Active Campaign offers:
Landing pages

Email Marketing

Messaging and Text

Conversations & Chats

Social Media
Take a look at our Active Campaign integration here.
One of the more 'fun' marketing automation tools out there, Autopilot aims to be the easiest marketing automation platform to use. It is certainly one of the most aesthetically pleasing marketing automation tools to use.
AutoPilot is typically used for lower-funnel automation, making retargeting, text messaging, and in-app messaging a breeze. They also offer some great tools for website tracking, email marketing, and lead management.
Brevo is a useful all-in-one marketing automation tool as it offers features that allow you to communicate and personalize your marketing messages and convert leads with powerful form and landing page creators.
While their paid services offer extra reporting and lead management tools, the free plan is perfect for getting started. It includes:
Email Marketing

SMS Marketing

Chat

Signup Forms

Landing Pages
Plus, Brevo integrates seamlessly with AgencyAnalytics to make client reporting a breeze!
SharpSpring is an all-in-one marketing automation tool that offers features for communicating and personalizing marketing messages, converting leads with powerful form and landing page creators, and managing leads.
Marketing agencies need a tool that can help them manage all their marketing efforts in one place. SharpSpring offers all the features you need to automate your marketing campaigns. Take advantage of powerful reporting tools and direct integration with AgencyAnalytics, track the effectiveness of your campaigns, and see how they're contributing to your client's bottom line.
Reporting Automation Tools
Ranked as GetApp's number 1 leader in the reporting category, AgencyAnalytics is an all-in-one integrated reporting tool. It has helped many agencies and businesses save a considerable number of hours each month by automating the report generation process. 
Within your dashboard, you easily automate your marketing reports so that they are ready to go at a time that suits you and your clients. In addition, you can set up keyword rankings checks, SEO audits, and much more to run at your preferred cadence.
You can even pre-build custom dashboards with only the marketing data you want or use a pre-built dashboard that suits your needs.
Advertising Automation Tools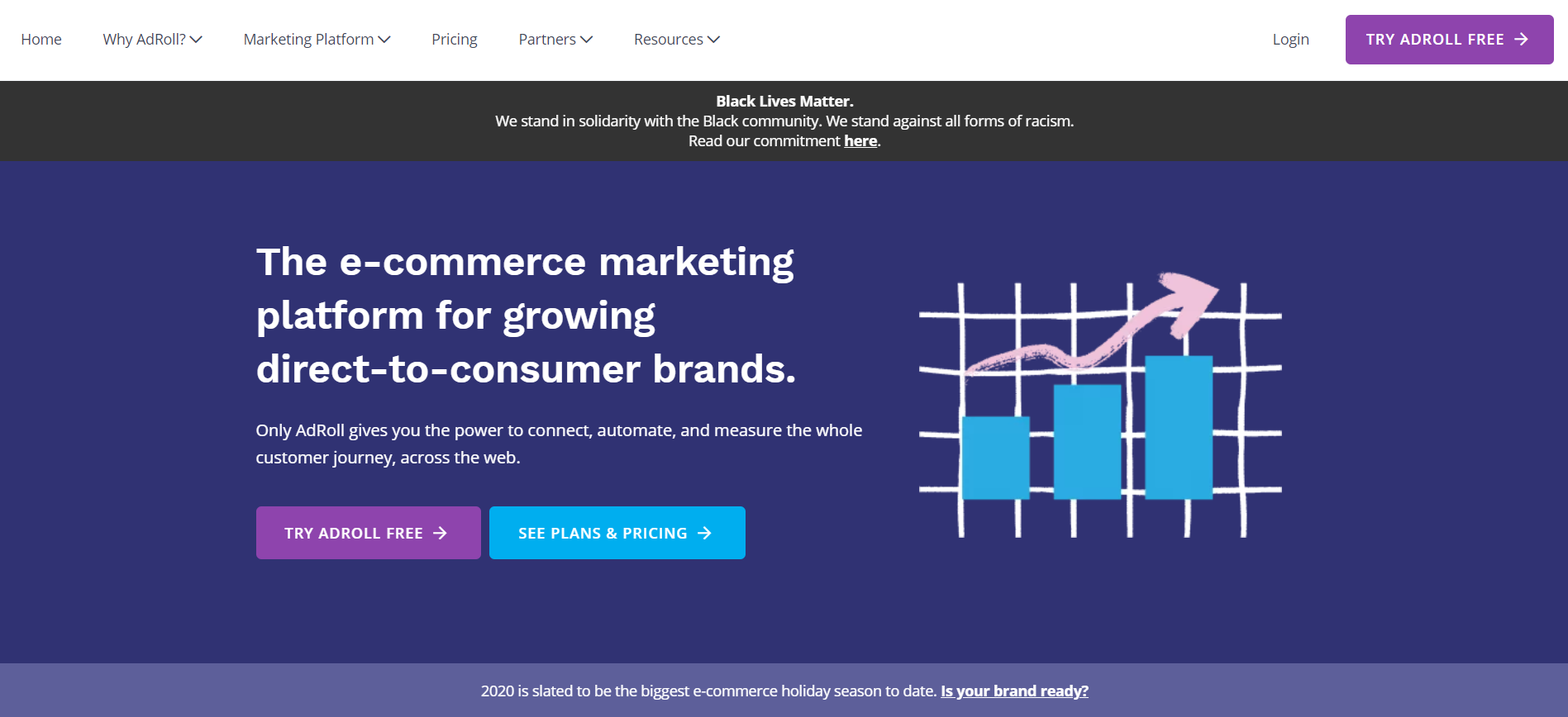 Focused more on e-commerce, AdRoll is an excellent automation tool for your advertising efforts. The option to run and automate ads across various platforms is a real draw for this software - from search and display to social and email.
AdRoll gives you the data behind making more informed decisions about your advertising, so you can quickly identify which ads are performing the best on which platform and plan your advertising spend accordingly.
AdRoll offers great lower-funnel advertising options, with retargeting, email, product recommendation ads, and dynamic ads.
You can find more details about our integration with AdRoll here.
Email Automation Tools
Constant Contact is widely used as an email marketing automation tool for digital marketing. It provides fantastic basic functionality that allows users with little technical knowledge to take advantage of its great offering.
Typically for small businesses wanting to grow their email channels, Constant Contact offers all the basic functionality you need to run successful email campaigns without getting overloaded with too many tools, including automated emails, targeting, and segmentation.
Try out our integration with Constant Contact here.
Mailchimp is traditionally used for email marketing automation. However, they seem to be broadening their horizons towards an all-in-one marketing automation tool.
Their email marketing automation is robust, with customization, personalization, scheduling, and segmentation for targeted messages all part of their core offering.
Their experience with email marketing is a big draw for users using this software, as they know email marketing like the back of their hand.
See what you can do with our Mailchimp integration!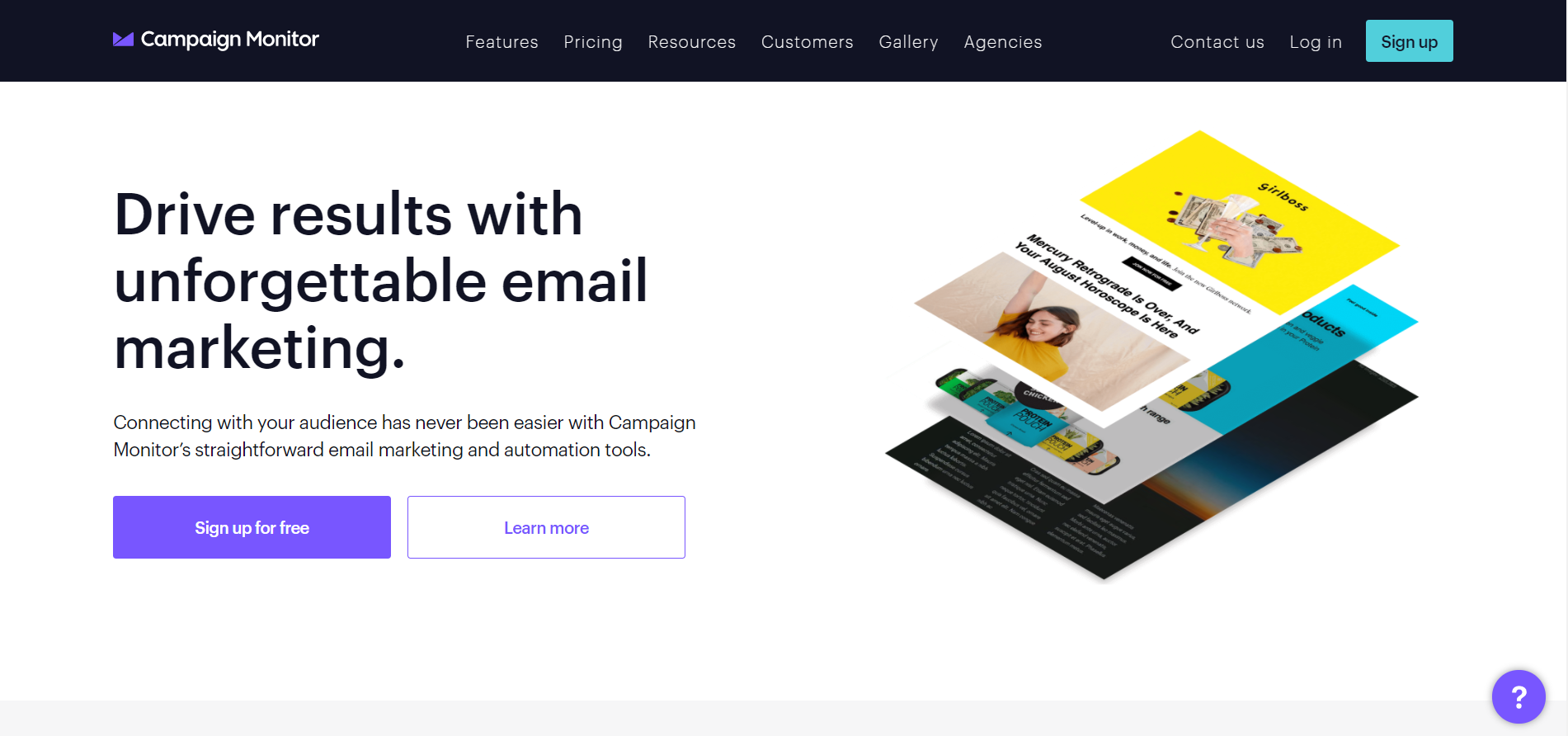 Campaign Monitor is a strong email marketing tool in that it makes connecting email messages with the right audience at the right time very easy. They offer a simple yet powerful drag-and-drop editor that allows you to create engaging emails and automate them.
The key to email marketing is keeping your engagement rates high, and Campaign Monitor allows you to do just this with a unique and visual user journey editor.
Report on all of your Campaign Monitor emails with our integration.
Drip is an email marketing platform that allows your agency to create engaging emails and automate them.
You don't need any coding experience to use this app to create sophisticated multi-channel marketing campaigns that increase sales. With powerful drag-and-drop templates, Drip provides marketers with an easy-to-use tool to create and automate email marketing campaigns.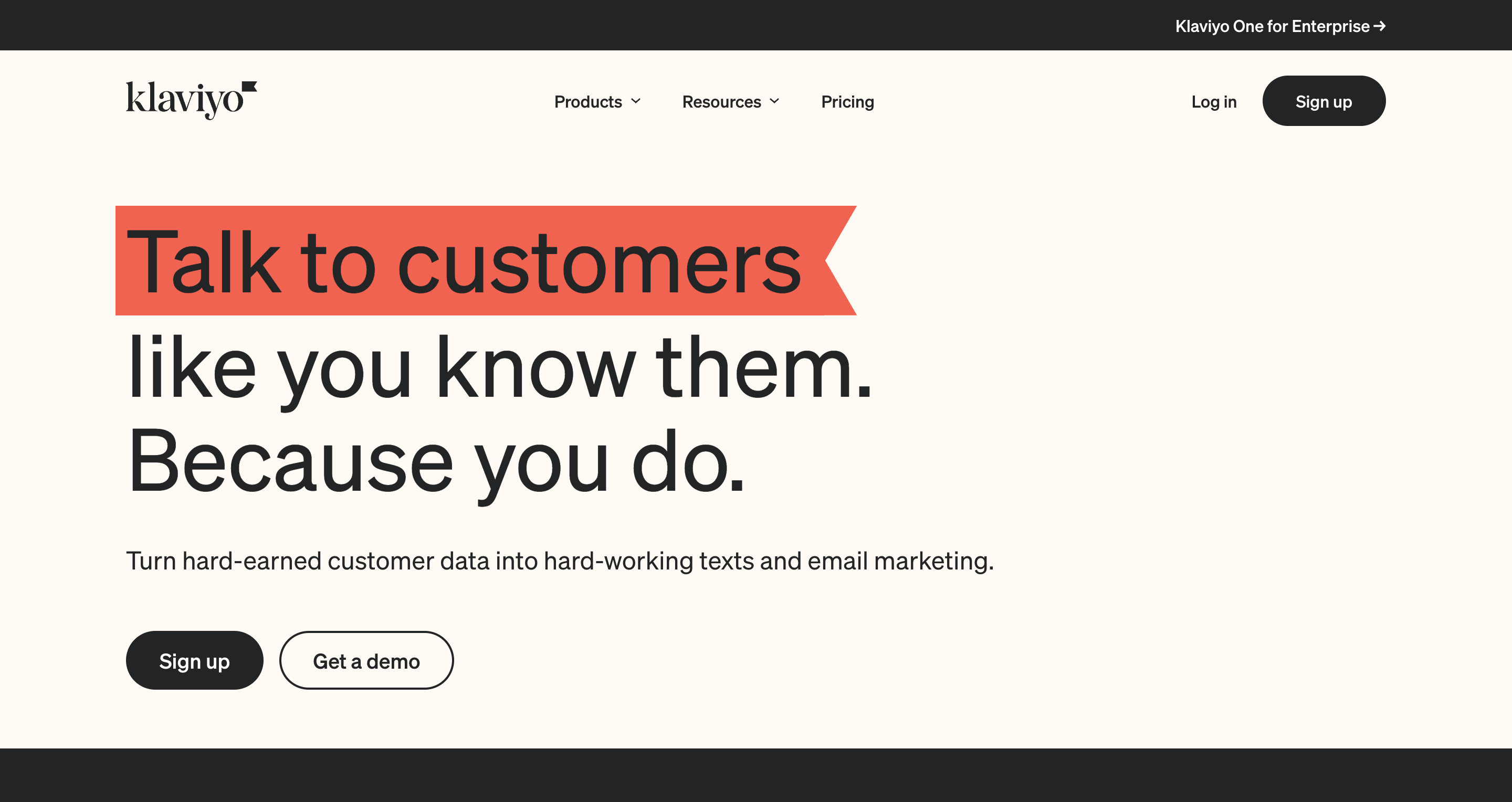 Klaviyo is a powerful marketing automation tool that allows you to create and automate your marketing campaigns easily. With Klaviyo, you can easily segment your audience, target your messages, and track your results to improve your campaigns over time.
Klaviyo is a powerful marketing automation tool that allows you to create and automate your marketing campaigns easily. With Klaviyo, you can easily segment your audience, target your messages, and track your results to improve your campaigns over time.
Not only does Klaviyo integrate with AgencyAnalytics, but it also connects directly withShopify, making the connection between eCommerce and email automation practically seamless.
Social Media Automation Tools
Hootsuite is one of the industry leaders when it comes to social media automation. It has everything that you need to run coordinated social media marketing campaigns across all the various platforms.
They offer the ability to publish, monitor engagement, listen for brand mentions, promote posts through advertisements, and report on social analytics.
You can also set up individual and customized streams where you can monitor by channel, platform, or even keyword.
Buffer aims to simplify the way you go about your social media marketing efforts by allowing you to automate much of the publishing and reporting work. They bill themselves as a platform that you can use to plan, publish, and engage with relevant social content on the platforms that suit your business needs.
As well as that, their analytics tool allows you to monitor and identify data trends based on types of posts, social platforms, and popular posting times.
Productivity Automation Tools
Trello is a productivity automation tool that helps you manage your tasks and projects more efficiently. With Trello, you create boards for to-do lists, set deadlines, and assign tasks to team members.
Trello is an excellent option if your agency is looking for an easy-to-use, intuitive, and visually pleasing project management platform, especially for remote teams. Trello is a Kanban board tool that helps your team see projects and activities in perspective. It's ideal for marketing agencies looking to collaborate, manage, and track projects through to completion.
Having just raised $100m in funding, ClickUp is positioning itself as a leader in the productivity and task automation industry. Their automation software allows everyone in your organization to keep in sync and know who's responsible for which task.
They also offer great integrations with platforms, such as Slack, and can host documents, meaning you can have all of your internal workings and processes hosted in just one platform.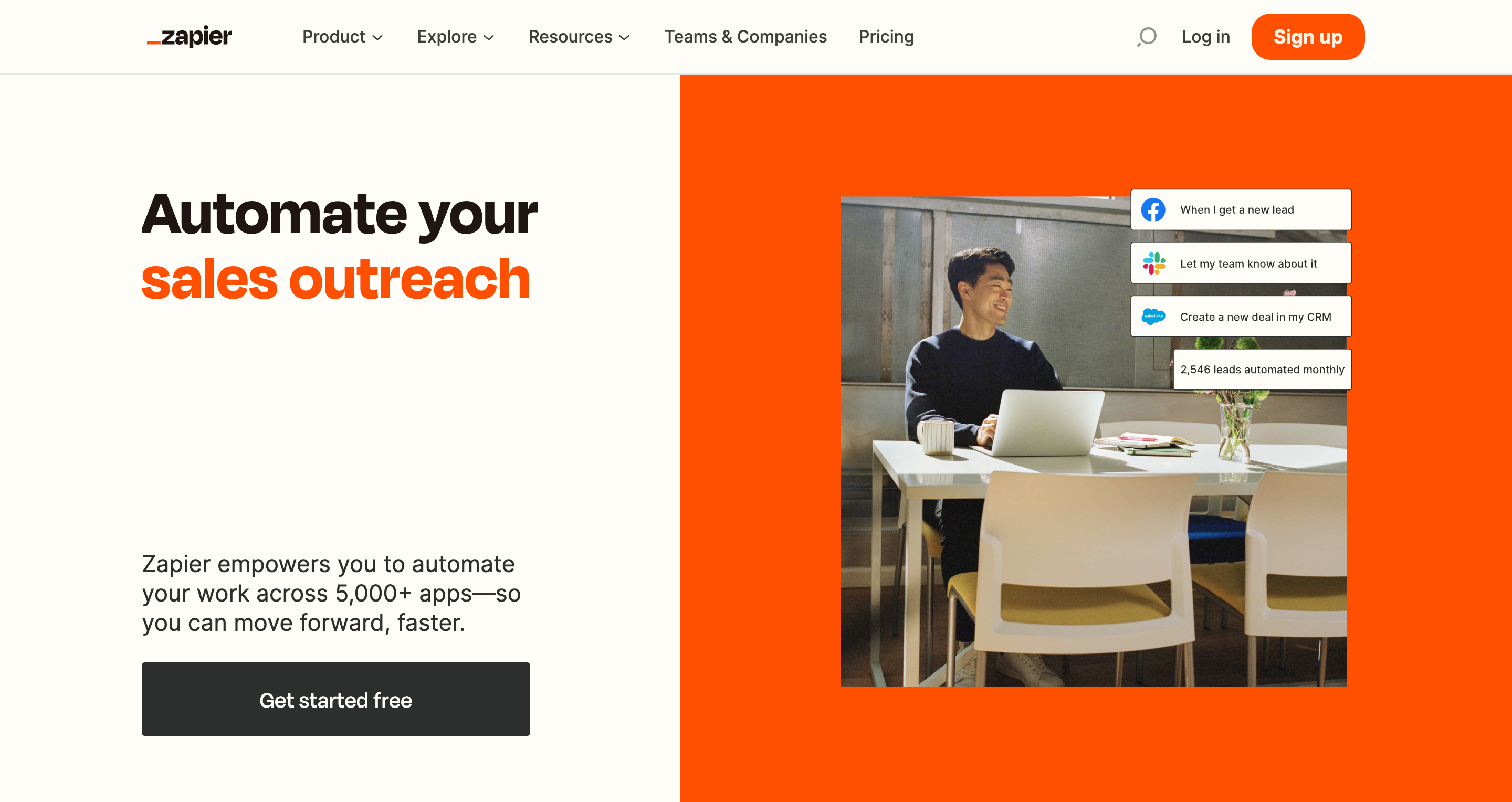 Zapier is a task automation tool that helps you to automate your workflows and connect your various applications. With Zapier, you can easily create automations–known as "Zaps"– between different applications that your agency or clients use without needing to learn any coding skills.
With over 4,000 apps in its connection database, this tool saves time by automating the "busywork" tasks you need to do regularly.
What To Consider When Choosing a Marketing Automation Software
When it comes to marketing automation, there are a lot of factors to consider.
1. Size of your business
The first thing to look at is the size of your business. If you are a large agency, you will need a more sophisticated system than if you are a freelancer. 
2. Integration
Next, you should consider whether the software can integrate with your current systems. This can be especially important if you are using multiple channels such as email, social media, and websites. 
3. Ease of Use
You should look at the ease of use and the customer support offered by the platform. The best software will help you to automate your marketing while still allowing you to make adjustments when necessary.
4. Cost
Finally, appropriate cost: One of the key considerations when choosing a marketing automation software is the cost. The cost can vary greatly depending on factors like the delivery model, the number of users, the complexity of the use case, and more.
Cost should be considered in context with ROI. Cost shouldn't be the sole consideration when choosing a marketing automation software since your objective is to increase sales and ROI.
It is also important to find out whether your chosen solution offers value-added features that could help you achieve your objectives when it comes to saving time and resources.
Summary: Marketing Automation Tools
As more and more tools become available to automate your marketing processes, it's important to take a step back and evaluate whether your agency is ready to jump into the wonderful world of marketing automation.
If and when you are ready, the tools on this list will provide a great starting point for making your marketing processes more streamlined and efficient.
Alex is in product marketing, pushing the great work from the engineering team out into the world. When he's not marketing, he's probably rock climbing or researching the latest eCommerce trends!
Read more posts by Alex Girardi ›
Try AgencyAnalytics risk-free for 14 days. No credit card required.