Starting an agency is one thing, but creating a business that stands the test of time is another. To a certain degree, having a sustainable operation means establishing a steady cash flow month after month. That's where recurring revenue business models come in.
In the competitive world of marketing agencies, longevity is the ultimate goal. After all, it's no fun to wonder whether you have enough capital to cover monthly overheads or staff salaries. Growing agencies need a steady income to expand operations or invest in additional infrastructure. 
And while one-off projects or short-term scopes can provide temporary relief to your agency's bank account and accounting books, they aren't enough for long-term success. By exploring recurring revenue streams, agencies eliminate the worry of uncertain payment schedules and prevent late payments from wreaking havoc on their overall operational efficiency. 
This article covers: 
Understanding Recurring Revenue in an Agency Context
Recurring revenue is a predictable income stream that happens at regular intervals. For agencies, recurring revenue often includes subscription-based services, retainers, or maintenance contracts. 
Essentially, it's creating an ongoing service or pricing plan for your clients, bringing in a predictable revenue each payment period–usually monthly, also known as MRR.  
Recurring revenue benefits marketing agencies by providing:
More predictable income (unlike one-off or short-term projects).

Better agency-client relationships that stand the test of time.

Reduced customer acquisition costs since you'll have the recurring income to rely on. This means less time pounding the pavement to get more clients.

Potential for higher agency valuations for when you want to sell your agency.

Improved cash flow, which helps you grow operations, get a higher line of credit from financial institutions, move further down the agency life cycle, and raise money to accelerate your agency's growth.
Cash flow helps you meet your financial obligations. It helps you plan for the future. And it helps you decide when you need to push the accelerator or pull back–depending on what's going on in your industry or amongst your team.

Dan Delmain, Founder of :Delmain 
3 Types of Agency Recurring Revenue Models
Let's take a look at some recurring revenue business models for agencies. 
1. Subscription-Based Services
A subscription-based model focuses on pre-determined services that your clients pay for regularly. Longer subscription terms or upfront payments may also lead to more favorable rates (e.g., discounts for paying an annual lump sum instead of monthly increments).  
For example: 
Social Media Management – Creating ten social media posts per month  

SEO services – A monthly cadence of blog posts 

The option to have 24/7 access to client-facing reporting dashboards – This is particularly useful for clients that need to see their marketing results on-demand
2. Retainer Agreements
On the other hand, a retainer-based agreement focuses on payment for a set number of billable hours each month. And as you may already know, a retainer agreement is typically based on an hourly or fixed rate (unlike subscription-based models). 
This recurring revenue model is handy for clients with variable monthly project scopes or evolving needs. It also guarantees that your clients have a dedicated number of agency hours, which provides peace of mind that their marketing goals won't fall by the wayside. 
Our packages are put together based on set hours per month. We work through our client's specific SEO strategy and tick off as many items as we can within these set hours. It's a fair way to bill clients who previously have come to us saying, 'We don't know what we get for our spend'. This ensures clients feel comfortable with the service they're receiving and the dollars they're investing.

Bec Moloney, Senior Account Manager at Redsteps Consulting
In some instances, you may even come across clients that will benefit from a retainer package with a couple of one-off services here and there (e.g., tracking marketing metrics each month plus an occasional SEO audit).
In these scenarios, don't be afraid to offer a hybrid retainer package. As Adam Binder, Founder and CEO of Creative Click Media, shares, "The pricing model we use is a monthly retainer for ongoing SEO services and a one-time fixed fee for a jumpstart, remediation, and audit services. This model works for our business and our clients because it eliminates costly surprises."
3. Maintenance and Support Contracts
Sometimes, your clients may already have their goals intact and just need a bit of help to stay there. That's where maintenance and support contracts come in. 
Generally speaking, they're useful for more administrative-based tasks that ensure your clients' marketing efforts are running smoothly. 
Here are a few examples of recurring support or maintenance tasks:
Website maintenance – like running Wordpress updates and website backups

Ongoing SEO support – updating Metadata or doing new keyword research

On-demand website support – resolving website glitches and updating website content
Measuring the Success of Recurring Revenue Strategies–What KPIs To Track
While it's exciting to have recurring revenue and business growth, the numbers need to make sense. Are you maximizing your profit or revenue, and is it working in your agency's favor? Here are the KPIs you should be tracking: 
Recurring Revenue KPI

Description

MRR measures much predictable revenue your agency generates per month (i.e., based on clients with recurring packages)

This metric measures the rate at which clients cancel their recurring packages or fail to renew their contracts (also known as client retention rate).

A high churn rate means your recurring revenue strategy may need improvements

CLV = (Customer Value) X (Average Customer Lifespan)

CLV measures how much value a client brings to your agency over the entire course of the business relationship. For recurring revenue models, you'll want higher CLV values than one-off or short-term project scopes

This refers to the average capital your agency spends to bring in a new client (i.e., sales and marketing costs, plus other related efforts).

CAC costs should be significantly less than CLV to ensure agency profitability

Average Revenue Per Customer (ARPU)

Use ARPU to understand how much revenue is generated from clients on average.

It's also an opportunity to upsell clients for higher-tier recurring packages and increase overall ARPU (but only if it makes sense for their businesses)
Applying the Recurring Revenue Model: A Case Study 
"I started researching recurring income models. Not only are they more stable from an income perspective, but also valued at a higher multiple if I decide to go in a different direction one day," says Adam Allen, Founder of LeaseMyMarketing. 
He decided to use the recurring revenue model to ensure financial stability in the long term. "Not only are they more stable from an income perspective, but also valued at a higher multiple if I decide to go in a different direction one day," he says. 
Allen's approach reiterates the importance of recurring services and the consequences of not having them in place to encourage clients to opt for this model. "I start with the concept of a website being like any organic creature," he notes. 
What will happen if I stopped maintaining myself over time? I'm going to deteriorate my body, right? So that's one of the main reasons why we offer ongoing services–to take care of their website health long-term. 

Adam Allen, Founder of LeaseMyMarketing
It's also about understanding where your clients are coming from and explaining the best course of action. LeaseMyMarketing plans ahead by knowing how to pitch the advantages of recurring services, including reduced pressure on cash flow and dedicated website resources for clients.
Investing in long-term agency-client relationships has the potential for major ROI. Allen notes his success with a particular client with a medical practice that went from a $0 valuation to $1 million in just one year.
"We asked what their revenue goals were and then reverse-engineered what strategies they would need," he says, adding, "This is just one example that demonstrates an exclusive, ongoing client relationship delivers a strong return on investment in the long run."
Getting to know your clients over time means working and growing with them. As Allen describes, "By having the client sign on for recurring management services, we get to know them better, provide better recommendations, and an overall better experience for the client."  
Besides the benefits of client support, Allen notes the benefits to his agency's growth projections. "I didn't want my team to always be tracking down the next sale every month and living off of what was coming in the door. I needed not only a recurring revenue stream but also automated, efficient internal processes in place to scale," he adds. 
Relying on one-off or short-term project scopes only leads to uncertainty, which can create stress within the agency. At the end of the day, recurring revenue means creating more financial security. 
Read More About Allen's Story Here: Using Client Reporting to Drive a Recurring Revenue-Based Digital Agency
How to Apply a Recurring Revenue Model in Your Agency
Ready to hit the ground running? Here's how to get started with creating recurring revenue streams.
1. Assess Your Agency's Capabilities and Offerings
Look at what you can do that provides recurring revenue without a lot of labor. We call it "mailbox money."  We're so focused on getting that next $5k or $10k/mo client and not getting 100 people who can pay us $100/mo instead.

Ryan Kelly, CEO of Pear Analytics 
Perhaps the best kind of recurring revenue is mailbox money. A passive, regular income that goes straight to your bank account. With minimal effort. So you'll want to see what your agency already offers that can result in a relatively passive income stream. 
There may be a goldmine of opportunities right at your fingertips! 
Offer client login access as a recurring add-on service each month–check it out on AgencyAnalytics with a free 14-day trial.
Make a list of your agency's current services or product offerings, including: 
The average length of time it takes to complete or develop

How many resources are required to see these projects to fruition

How frequently clients request this service or product 

Whether it's strictly a one-off project (e.g., designing a logo) or needs consistent effort to produce the best results (e.g., SEO services) 
The key here is to capitalize on the most frequently-sought offerings and explore whether there's recurring potential. As Brian Ferritto, Partner at 42connect, puts it, "We decided to focus on digital marketing services because it allowed us to prove our value to our clients."
"We are now able to show real results from the work we do.  In addition, from a business standpoint, it gave us a recurring revenue stream. As long as our clients are having success through digital marketing, our business will also have success."
2. Come Up With Price-Recurring Packages
You need to know your costs before you set your price. If you can bundle services, you can price things to look more attractive, which encourages revenue.  But in the end, each client needs to be profitable, in our opinion.

Greg Hoffman, Co-Founder of Get Found Fast  
There are no recurring revenue business models if you can't decide on competitive packages. But how exactly do you do that? 
Here are a few ideas:
Create bundles for one type of service (e.g., offer a "Social Media Monthly Package" that includes items like social media graphics, post scheduling, and replying to user comments or messages).

Similarly, have packages with a combination of services to meet more dynamic marketing needs (e.g., a "Small Business Marketing Package" with 10 social media posts, 1 email newsletter, and 3 blog posts per month).

To remain competitive and serve a diverse range of needs, create tiered packages with varying pricing and offerings. That way, clients or prospects can decide what works best.

Remain flexible and offer customizable recurring packages. That way, your clients have more autonomy over their recurring packages.

Evaluate the landscape and see what your competitors are charging. This will inform your agency pricing strategy and ensure that you're not completely out of the ballpark or undercharging.

At the same time, know you're agency's worth and don't underprice yourself out of the market. After all, you've got a business to run and agency margins to maintain!
3. Market Your Packages To Existing Clients and New Prospects
After you've done the work and put together some nifty recurring revenue packages, it's time to go to market. 
Before attaching a PDF of your agency's services package and sending it to a massive mailing list, here are a few things to do.
Come up with a KPI or OKR that you'd like to achieve (e.g., ten new recurring clients in Q1) so you won't overextend your resources or bite off more than you can chew.

Create a targeted outreach list. Prioritize reaching out to clients or prospects that are likely to convert (or at least seriously consider your marketing packages). In these scenarios, you may already have segmented email marketing lists or an extensive CRM with filtering options, so use it to your advantage.

If you're also marketing to new prospects, decide on which marketing channels make the most sense to invest in. And do what you do best–come up with a killer marketing strategy and focus on top-notch content creation.

If your recurring revenue model is large-scale or highly automated, use market research tools like an online survey or NPS prompts to get user feedback.

After you've got some business, have regular check-ins with clients and make adjustments to your packages when necessary.
Figure out what people are willing to pay for and then get them results. You have to show people why they should invest with you.

Adam Allen, Founder of LeaseMyMarketing
If you've found yourself time or resource-strapped, consider additional recurring revenue strategies that aren't as labor-intensive (which we'll explore next).  
4. Explore Additional Recurring Revenue Opportunities
After you've done a self-audit of your agency's services, you may find you're mostly specialized in one-off or short-term services. Or perhaps there's just not enough bandwidth to add recurring services that eat up billable time or require agency resources. 
That's where more passive recurring revenue streams come in. Not only do they maximize your agency's time, but they're also more hands-off. That means you'll have more time to focus on other deliverables and your agency's operations.
We offer more low-cost options, such as tools and masterclasses through other brands and websites that we're setting up. We're also lining up affiliates who make recurring payments for referrals and signups, such as web builders, or click fraud tools, etc.

Ryan Kelly, CEO of Pear Analytics
Other examples of additional recurring revenue opportunities are:
Offering online courses and training programs (e.g., digital marketing 'How To' courses) 

Selling pre-packaged content (e.g., e-books related to your agency niche)

Developing sought-after products like pre-built Canva templates or other content creation templates 

Getting affiliate marketing links 
The key is to work smart and not necessarily harder. Put in the time to explore recurring revenue strategies and let it work in your favor. 
Overcoming Challenges in Adopting Recurring Revenue Models
All great things come with challenges (recurring revenue models included). Let's take a look at some common drawbacks and how to overcome them.
Challenge #1. Resistance To Change From Agency Staff
Change isn't always easy to adapt to, especially if your agency has always done things a certain way. 
To avoid any excessive hesitation from your staff: 
Provide adequate staff training if needed. This will help to ease any transitions or discomfort about using new tools or software.

Before launching full-fledged recurring revenue strategies, consider having a pilot program. That way, you'll iron out any challenges and errors before scaling. It also gives room for adjustments and a margin of error without catastrophic consequences.

Help your staff to do their jobs efficiently–invest in the right infrastructure that maximizes billable time (e.g., a client reporting tool that demonstrates marketing results to clients and why a recurring package pays off).
Equip your staff with the tools they need to demonstrate your agency's ROI to clients. Show a track record of marketing results and why recurring plans are worth the investment–try it on AgencyAnalytics, it's free for 14 days.
Challenge #2. Pushback or Concerns From Clients
As we're on that note about resistance to change, your clients may also have their share of concerns. Introducing longer-term agreements may come with sales objections like, "Is a long-term agreement really necessary?" or "What will be the ROI of this marketing investment?" 
Don't be caught off guard–prepare for these concerns beforehand. 
Most objections just come down to a lack of clarity in the prospect's mind.  People don't move forward into uncertainty.  So dig a bit deeper and find out what they're not clear about.  Beyond that, objections are usually about fear.  Make sure your offer moves the risk from them to you as much as you can.  That's really all you can do.

Jens Rhoades, CEO of Floodlight SEO
Outline your agency's value proposition by focusing on:
How your recurring marketing packages save time and money. Remember to quantify results and share useful insights that speak to your clients 

Why your agency should be a preferred service provider (e.g., extensive track record and years of experience)

Endorsements from previous clients (e.g., case studies, testimonials) 

Previously accomplished metrics and KPIs
Regularly check in with your clients about how things are going or whether there are areas for improvement. 
Challenge #3. Uncertainty About Contract Terms
The last thing you want is to come up with a shiny recurring revenue package without an agency contract in place. 
While it may seem like a tedious step, having a formalized contract ensures that your clients are on the same page and holds your agency accountable for executing deliverables. 
Long-term contracts provide both parties with a sense of security. Businesses can rest assured that their customers will remain loyal and their cash flow will remain consistent. Likewise, customers can be sure that their needs will be met and that they will get the marketing services they need when they need them. 

Scott Wilson, Founder of Digital Influence
Include key items like: 
The type of recurring service you're offering and its explicit definition (i.e., a description and line items) 

Payment terms (such as frequency, accepted payment methods, and automated billing options)

Contract duration 

Any associated penalty fees (e.g., for late payments)

How often they can expect to receive reporting results from their marketing efforts (e.g., monthly)
Schedule recurring reports is a breeze on AgencyAnalytics. Set it and automate it–sign up for a free 14-day trial today. 
The Takeaway: Use Recurring Revenue To Secure Your Agency's Future
Running a successful, long-standing marketing agency isn't a fly-by-night process. It involves strategic planning and putting the proper financial measures in place.
Choose the best recurring revenue business model by:
Evaluating your agency's current offerings and exploring any opportunities for creating more long-term packages

Creating recurring competitive packages based on marketing needs and your target market's unique needs

Having a target outreach list and developing compelling marketing collateral

Remaining flexible and expanding your agency's offerings if it makes sense
Put in work to decide on the best recurring revenue streams, and let it work its magic! But even if you've got the best packages on the market, it won't make sense if you can't deliver recurring results to your clients. That's where a tool like AgencyAnalytics comes in handy. 
Send monthly white-labeled reports, do a live presentation of your client's marketing dashboard at 1:1 meetings, and much more! Say bye-bye to tedious manual reporting and hello to more billable hours.
Show clients why your agency is worth investing in month after month. Deliver reporting consistency and visual results with AgencyAnalytics–start your free 14-day trial today.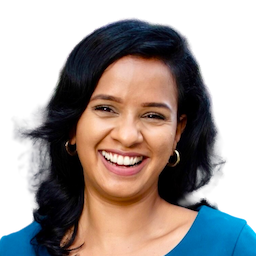 Faryal Khan is an experienced marketer and brand photographer with a passion for content creation. She creates value for brands through storytelling and captivating visuals.
Read more posts by Faryal Khan ›
Try AgencyAnalytics risk-free for 14 days. No credit card required.