Running an SEO agency in 2023 is no easy task. To succeed, you need to stay on top of countless metrics, SEO KPIs, and industry updates. With so many SEO software tools and platforms available, finding the right one(s) to help you serve your clients is a daunting challenge. However, utilizing the right tools is essential for creating effective SEO strategies that deliver increased online visibility, traffic, and revenue for your clients.
As your agency grows and takes on more clients, delivering high-quality SEO campaigns for each client becomes increasingly difficult. But don't worry. This article tells you everything you need to know about the top SEO agency software tools available. 
From keyword research to link building and client management, we'll cover each tool's pros, cons, and key features to help you deliver outstanding results for your clients–regardless of the size or complexity of their SEO campaigns.
Why Investing in SEO Software Is Crucial for Your Agency's Success
SEO agency software is essential to help optimize your clients' websites and improve their search engine rankings. Here are some of the key reasons why SEO software is so important for your long-term agency growth goals: 
Efficient Analysis: Quickly and efficiently run an SEO analysis on a website's current performance, identify potential issues, and provides actionable insights for improvement. This saves your agency time and resources that would otherwise be spent on manual SEO analysis.

Comprehensive Reports: Generate comprehensive reports, like a website audit, that provide detailed information about your client's website search engine performance. These reports give valuable insights and guidance on what can be done to improve their rankings.

Competitive Analysis: SEO software helps your agency keep an eye on a competitor's SEO strategy. This info helps identify gaps in the market, find new opportunities, and develop effective SEO strategies to help clients stay ahead.

Keyword Research: Identify relevant keywords that are important to your clients' businesses. SEO Software helps you optimize your clients' websites to attract the traffic they want. 

Link Building: Finding high-quality websites to potentially link back to your clients' websites is crucial for improving search engine rankings.
How To Choose the Right SEO Agency Software
Before we dive into the list of all the SEO analytics tools out there, you'll want to consider a few factors to help make the best decisions for your clients' SEO strategy. Here are some tips to help you choose the right SEO agency software: 
1. Define Your Goals: Before you start researching different SEO software options, identify your specific needs and goals. Determine what features and functionalities are essential for your business (and your clients' businesses), and what results you are trying to achieve.
2. Research and Compare: Once you have defined your goals, research and compare different SEO software options. Read reviews, check out feature lists, and compare pricing options to find the best fit for your business.
3. Consider Integrations: If you (or your clients) use other software tools for your business, consider SEO software that can integrate with these tools to streamline your workflow and improve efficiency.
4. Look for Customization: Every marketing agency is different, so look for SEO software that allows customization to meet your unique needs. The ability to customize reporting, SEO analytics, and dashboard settings help you get the most out of your software.
5. Trial the Software: Before making a purchase, try out the SEO agency software through a free trial or demo to ensure that it meets your needs and is easy to use.
SEO Software for Your Marketing Agency
Here are the top SEO agency software options to help streamline your SEO strategy for all of your clients, organized as follows:
1. All-In-One SEO Platforms
While there's generally no single SEO software for agencies that can meet all your needs, these all-in-one SEO platforms are about as close as you're going to get. From free tools like Google Search Console to more robust paid platforms like Moz, your agency needs to define your long-term goals. 
If your agency only wants to use a single platform, these SEO tools are for you.
One of the best marketing agency analytics tools is Semrush. And with 800+ reviews on Capterra, there's no question that SEO agencies trust Semrush. 
Semrush includes a comprehensive suite of tools for any SEO strategy including market research, content and PR, paid traffic, and social media.
A few of the main tools that SEO agencies use from Semrush include:
Competitive Research: The Competitive Research Toolkit helps your agency analyze your client's competition to make informed decisions. Ranked by SEO professionals as the top competitive analysis tool, this toolkit includes features like Traffic Analytics, Market Explorer, Organic Research, Backlink Analytics, and more.

Keyword Research: Semrush has several keyword research tools, including the Keyword Difficulty feature, which helps you find keywords with less competition and instantly estimate the difficulty of ranking for them.

Analytics Reports: The Analytics Reports feature of Semrush provides insights into paid traffic, organic search, and link building.
Pricing for SEMrush starts at $99.95 per month per user and there is a free trial available. Read our full Semrush guide to build a strong foundation of organic traffic for your clients.
Ranked at 4.8/5 stars on Capterra, Ahrefs is a close second when it comes to the popularity of all-in-one SEO solutions. Similar to Semrush and Moz, Ahrefs offers tools that can handle pretty much all of your SEO-related tasks.
A few of their most widely used tools include:
Site Explorer: The Site Explorer tool combines three SEO tools into one interface for organic traffic research, backlink research, and paid traffic research for any website of your choosing.

Keywords Explorer: The Keywords Explorer tool is a great keyword research tool that lets you discover keyword ideas, analyze their difficulty, and calculate their traffic potential.

Site Audit: The Site Audit tool lets you analyze your website's on-page SEO in order to identify any issues that may be holding back the site from ranking.
A few other notable tools from Ahrefs include their Rank Tracker, Content Explorer, and SEO Toolbar.
Pricing for Ahrefs starts at $99 per user, and there's a 7-day trial available for $7.
Another widely used all-in-one SEO platform is Moz, which is split into two main products:
Moz Pro: Moz Pro is their core all-in-one website SEO product that has all the typical tools, including keyword research, SERP rank tracking, site audits, and more.

Moz Local: We'll cover local search tools in more detail later, but the Moz Local product includes features for location data management, review management, and more.
Pricing for Moz Pro starts at $99 per month with a free trial available and pricing for Moz Local starts at $129 per year.

SERPstat is an all-in-one SEO analysis tool that helps your agency tackle keyword research, analytics, rank tracking, and backlink analysis.  
Advanced keyword research and competitor analysis tools to help your agency find new SEO opportunities for your clients

Detailed backlink analysis to help you identify and eliminate any toxic backlinks your client may have

Site audit feature to check their websites for technical SEO issues
SERPstat offers a free 7-day trial, and their Lite Plan starts at $69/month. 
2. Keyword Research
As your agency already knows, keyword research is one of the first steps in SEO. From search volume to keyword difficulty, these tools will help your team start your client's next SEO campaign the right way.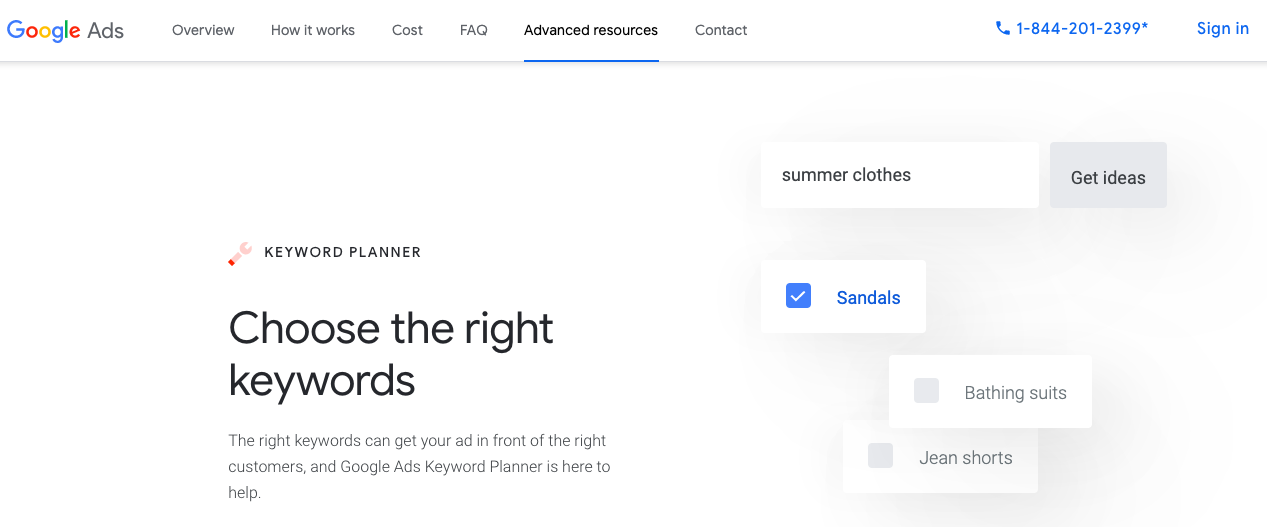 As part of the Google Ads PPC platform, Google Keyword Planner is an incredibly valuable tool for both paid and organic keyword research. One of the main benefits of Google Keyword Planner is the accuracy of the data since it's pulling information from its own servers.
While the tool doesn't provide insight into things like traffic analysis or backlinks, a few of the core features of Google Keyword Planner include:
Average monthly searches

Keyword competition

Bid estimates for both the top & bottom of page one
Similar to other Google tools, Keyword Planner is free to use.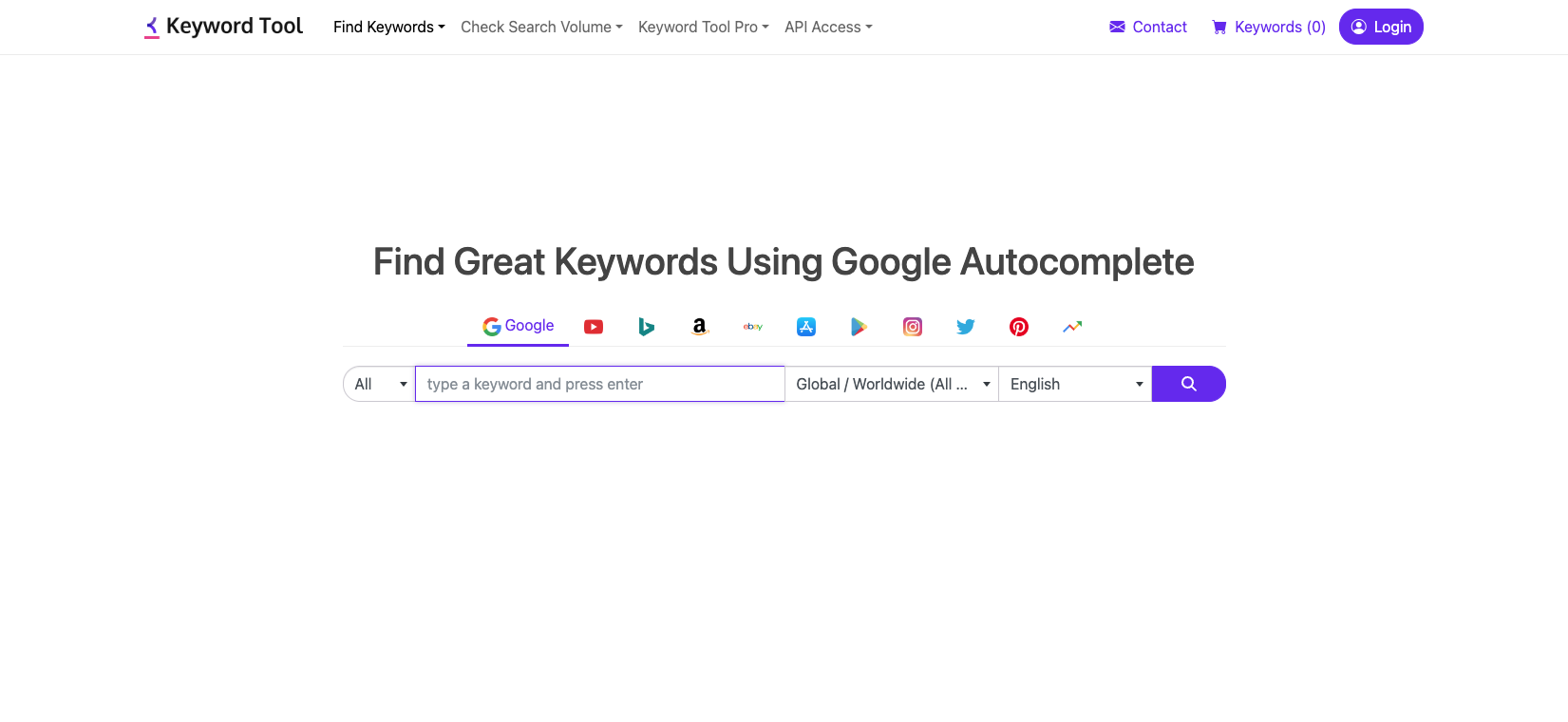 Keyword Tool is another valuable keyword research tool that helps you find keywords using Google Autocomplete. As the company says, the Google Autocomplete feature is a great way to find popular and relevant keywords that may be hidden in other tools.
The free version of the platform lets you generate up to 750+ long-tail keyword suggestions for every search term, and the pro version starts at $48 per month.
Created by the SEO software company Mangools, one of their core products is KWFinder. This tool has a comprehensive list of features for keyword research, a few of which include:
Trends: The search volume trend in the last 12 months

Search: The average monthly search volume in the last 12 months

CPC: The average cost per click in Google Ads

PPC: The level of competition in Google Ads

Keyword Difficulty: Find out how hard it is to rank based on the Link Profile Strength (LPS) of URLs on the first page of Google
Here's what the founder of the SEO agency Cureight had to say about Mongools:
Today many SEO tools are complicated and offer too many features that are not used. We love to use Mangools SEO tools for the simple reason it is a simple tool that has amazing U/X and all of the features that an SEO expert needs - ranking watcher, keyword finder, SEO site profiler and backlink checker. It is also, most importantly, an affordable tool that gives you great limits with your daily and monthly use.
Pricing for Mangools (including KWFinder) starts at $29 per month, with a 10-day free trial available.
3. Rank Tracking
After you're done with keyword research, monitoring the search terms that drive traffic for your clients is an extremely valuable KPI for SEO agencies. While these SERP rank tracking tools are similar in their capabilities, one of the most important aspects is being able to effectively communicate these results to your clients in either a report or dashboard.
AgencyAnalytics is an all-in-one reporting platform, and one of the core features that SEO agencies use is the Rank Tracker. The rank tracking tool is updated daily and provides accurate rank tracking for both local and global keywords.
In particular, a few of the core features of the AgencyAnalytics Rank Tracker include:
Monitor both desktop and mobile rankings

Monitor different locations and languages

Track Google Maps rankings over time

Group rankings by custom tag

Monitor historical ranking performance for each SEO campaign

Analyze and monitor what your client's competitors are ranking for
We prioritize leads and ROI, and AgencyAnalytics plays a crucial role in this. We're constantly monitoring and tracking our marketing campaigns with KPIs that matter most to our clients - leads. While rankings are important, they are only a means to an end. We understand that our clients don't just want to rank #1 for a search term, they want leads. This is why we focus on strategies that drive real business results and not just rankings. We use AgencyAnalytics to track leads and ROI, so we can see how our campaigns are directly impacting our client's bottom line.

Kurt Schell, President of Lithium Marketing
AgencyAnalytics is a great tool for your internal team to use, with the option of providing client access to a fully white-labeled rank-tracking dashboard and scheduling automated rank-tracking reports.
Pricing for AgencyAnalytics starts at $18/month for agencies with a 14-day free trial.
We mentioned Ahrefs in the all-in-one SEO platform section, although one of the core features is their Rank Tracker.
A few of the notable features of Ahrefs Rank Tracker include:
Visualization: The ability to visualize your client's rank tracking progress, including average position, traffic, and position distribution.

Competitor Research: Use Ahrefs to see how your clients stack up against their competitors over time.
As mentioned, Ahrefs Rank Tracker certainly does provide useful information, although the fact that you have to create a separate report or dashboard to send it to clients does add a bit more work for your agency.
This tool is helpful for all-things backlinks. Majestic SEO is great for all of your clients' content strategies since backlinks strengthen your clients' website authority. 
Massive backlink database with over a trillion URLs to help your agency analyze clients' backlink profile

Topical Trust Flow and Citation Flow metrics help evaluate the quality of your clients' backlinks

Reporting features to help track backlink progress over time
Pricing starts at $49.99/month for their Lite Plan.
4. Technical SEO
After you've created valuable content, whether it's for your client's blog or their individual website pages, you'll want to run a site audit. 
The next step is to make sure search engines like Google and Bing can find and index it. Technical search engine optimization can often seem difficult as it includes everything from meta tags, sitemaps, internal linking, and more. But mastering technical SEO is essential for achieving higher search engine rankings and improving SEO traffic. 
There are tons of great tools, like Google Search Console, that are free and other paid options that take your clients' SEO strategies to the next level.

If you're looking to improve your client's technical SEO, Google Search Console (GSC) is a great place to start. This tool has several features including:
Optimize content with Search Analytics, which tells you which queries are bringing users to your client's site

Submit sitemaps and individual URLs to the Google crawler

Email alerts when Google identifies issues on their site

The URL Inspection tool provides information about the crawl, index, and serving information for their pages
Google Search Console is a free tool that helps SEO marketing agencies stay ahead of the game and drive success for their clients.
Screaming Frog SEO Spider is another tool used by many SEO agencies, which helps your agency crawl web pages and analyze technical and onsite SEO.
In particular, a few of the core features of the platform include:
Find broken links (404s) and server errors

Analyze page titles and meta descriptions

Find temporary and permanent redirects

Discover duplicate content
Here's what the CEO of BetterProposals (mentioned below) had to say about Screaming Frog:
Screaming Frog is perhaps one of the best tools for agencies that do SEO. It's essentially a scraping tool that indexes an entire website, complete with content, meta descriptions, images, alt tags and everything that is relevant for SEO. It then shows the data in a neat report in the form of a sheet.
Screaming Frog SEO Spider offers a free version for up to 500 URL crawls as well as a paid version starting at £149.00 per year.

Sitebulb is another website crawling tool used for technical SEO. One of the main differentiators of this platform is that it provides intuitive data visualization alongside the audits to help your agency and your clients understand what the data actually means.
A few of the core features of this tool include:
Ready-made recommendations based on the technical SEO audit

Data visualization to make auditing more intuitive

PDF reporting for any section of the audit

Audit comparison, which allows you to track historical trends and changes over time
Pricing for SiteBulb starts at £10 per month for the Lite version and £25 per month for the Pro version.
5. Content Planning & Optimization
Obviously, content plays a huge role in your clients' SEO strategy. And as many SEO specialists like to say, "Content is king." 
However, creating great content is no easy task. Luckily there are tools to help! Here are a few of the top SEO tools for content planning and optimization.
Yoast SEO is a WordPress plugin that helps your clients' websites perform better in search engines like Google. It also gives suggestions on how to bring your client's content to the highest standards of SEO and overall readability.
Real-time content analysis to optimize clients' on-page SEO

Customizable meta titles and descriptions for better click-through rates in search results

Easy integration with popular WordPress websites
Yoast SEO has a great free version available with upgrade options starting at $99. 

Clearscope is an AI-powered platform that helps your agency get more out of the content you're already producing. The focus of the platform is to make your client's content more relevant to both their readers and search engines. In particular, the tool uses natural language processing to process real-time search data and make content recommendations.
Here's what the SEO agency Floor500 had to say about Clearscope:
The new software I'm loving is Clearscope.io. Using IBM's Watson and Google NLP, they compare your content to what is ranking in the top 10 for a given search query. Their comparison includes things like average word count and reading level, but more importantly, it includes suggested terms and phrases that Google is expecting to see from a top-ranking page.
Pricing for Clearscope starts at $350 per month.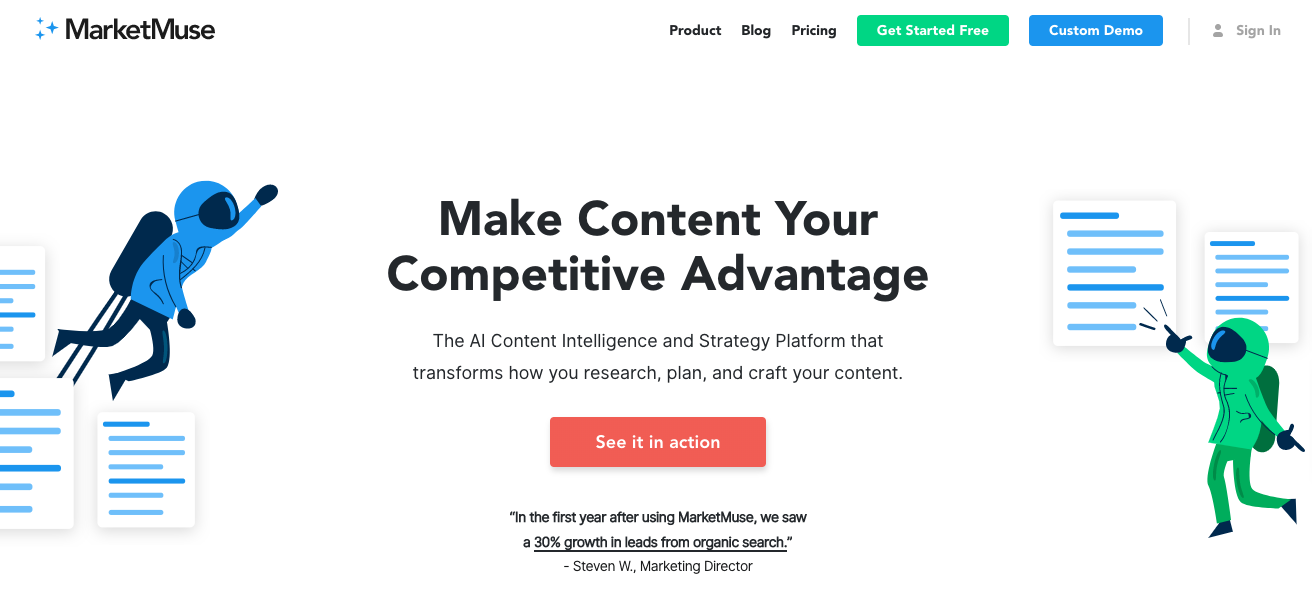 MarketMuse is another AI-powered platform for "Content Intelligence and Strategy." The process for creating content with MarketMuse is as follows:
Personalized Difficulty Score: This is a rating of your client's advantage or disadvantage when it comes to ranking for a particular topic.

Content Briefs: A content brief is then created using machine learning by analyzing existing content about a subject and comparing it against a corpus of data.

First Draft NLG: Their natural language generation (NLG) engine then reconstructs existing information on a subject into a first draft of original long-form content.
Pricing for MarketMuse starts at $399 per month.
Dashword is a more affordable alternative to Clearscope and MarketMuse to help with your agency's content research.
The unlimited plan allows users to create more reports and optimize content for more keywords, which comes in handy when writing long-form articles targeting multiple long-tail keywords.
Pricing for Dashword is $99 per month.
Textmetrics is a platform that helps agencies create consistent content across an entire organization. The platform uses algorithms to support anyone creating written content with real-time suggestions based on your client's defined brand voice and KPIs.
Textmetrics is an enterprise platform, and pricing is available upon request.
6. Outreach & Link Building
Now that you've created great content for your clients, one of the best ways to have it rank well in search engines is with cold outreach and link building tools.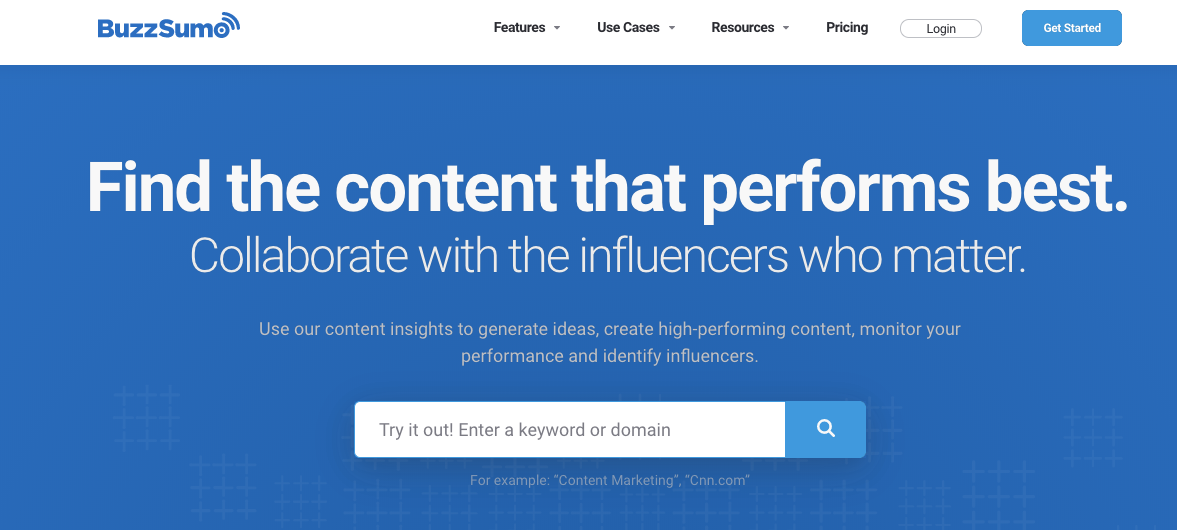 BuzzSumo is an incredibly useful tool for not only finding content that is already performing well but also for identifying influencers to collaborate with.
If you type "Content Marketing" into BuzzSumo, insights into existing articles with high social engagement appear, helping you find the most popular content in a particular niche.
Find influencers who are active in the niche and reach out to them to share your client's content with the Pro version of the site.
Here's what an SEO professional from Best Response Media had to say about BuzzSumo:
I can't imagine doing link building without BuzzSumo, it's such a time-saver. With BuzzSumo we are monitoring unlinked mentions for clients. Every day you just get an email with the mentions and you can decide if it is worth it or not in a few minutes.
Pricing for BuzzSumo starts at $99 per month, although you can get four searches per day with the free version.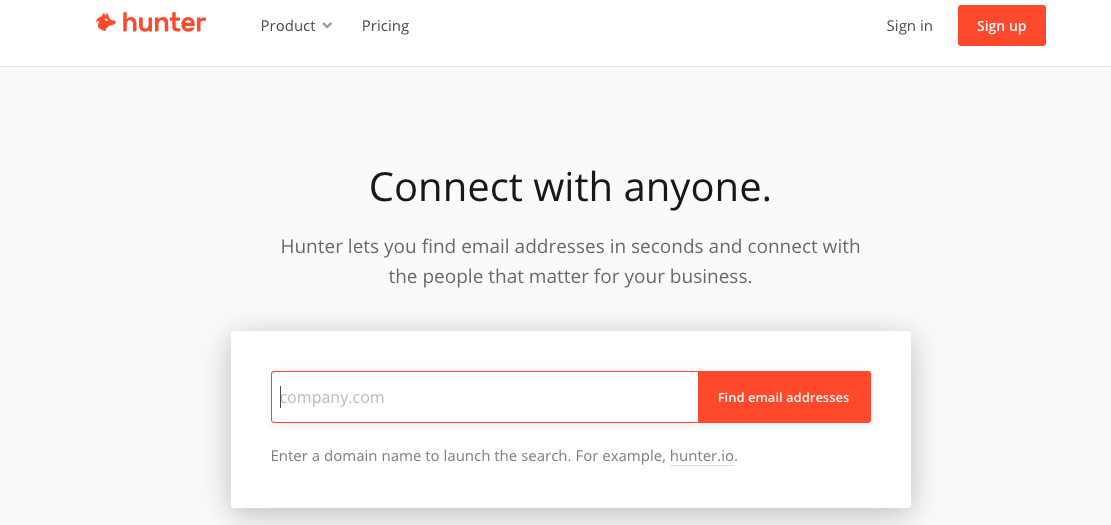 After you've found influencers in a specific niche to reach out to, the next step is to find their email address. Hunter is a tool that lets you type in a company's domain name and find the email addresses of people who work there.
Hunter gives you 50 free searches per month, and the paid version starts at $49 per month.
Another cold email outreach tool to use in your clients' SEO strategy is Mailshake. The platform is used for link building, PR outreach, recruiting, and sales engagement and has the following features:
Personalized mail merges and automatic follow-ups

Integrated phone dialer from within your browser

Improve sales by engaging prospects on social media
Pricing for Mailshake starts at $59 per month for the email outreach tool and $99 per month for their sales engagement package.
Ninja Outreach is another tool that helps with influencer marketing and outreach. In particular, the tool lets your agency find business profiles, influencers, and emails by filtering through millions of people to find the right ones for your client's target audience.
Pricing for Ninja Outreach starts at $120 per month.
7. Local SEO
If your clients have physical locations, one of the best ways to market them online is with local SEO. Using a tool that includes a local SEO rank tracker helps your agency track search engine rankings of your clients' websites in local search results. (Read more: How To Use a Local Rank Tracker To Drive Client Growth)
Local SEO expectations are a bit different than regular SEO strategies, but these top local SEO tools help with citations, review generation, and more.
Use Nearby Now to help contractor clients extend their local reach and get more customer reviews. Whenever a salesperson or technician arrives at a location to complete a service, they check in with the Nearby Now app, and their location is updated on a map. This helps new customers who need to request services see who's working nearby and what company frequently works in their neighborhood.
A few of the platform features include:
Automatically build social proof by showcasing that your clients have a reputable business trusted by neighbors

Streamline getting reviews from happy customers with customer satisfaction emails and sms text capabilities

Real-time service area heatmaps available to display on your contractor clients' websites
Pricing starts at $155/month, and more advanced package options are available

Whitespark is an all-in-one local SEO platform that helps you build citations, earn reviews, and track your clients' rankings. A few of the tools in this platform include:
Local Citation Finder

Local Rank Finder

Reputation Builder

Review Checker

Review Handout Generator

Google Review Link Generator
Plans for Whitespark vary based on the tools chosen and there is a free version with 3 searches per day available.
BrightLocal is another local SEO platform that has several solutions to help with local SEO services including:
Reputation Manager: This tool allows you to grow, monitor and respond to customer reviews across various websites.

Citation Builder: This tool provides fast, accurate local citation and data aggregator submissions.
Pricing for BrightLocal starts at $29 per month, with a free trial available.
BirdEye is an online review management platform that helps collect customer feedback from people who visit your client's business. On top of customer reviews, the platform offers solutions for surveys, web chat, ticketing, and more.
Pricing for BirdEye is available upon request.
Grade.us is another highly-rated review management platform that can be white-labeled to match your agency or client's branding. The platform lets you automate the review-generating process on sites like Facebook, Google, and other industry-specific review sites.
Pricing for Grade.us starts at $180 per month, with a free trial available.
8. Agency & Client Management
Now that we've covered a list of tools that will help you get the SEO results your clients are looking for, let's review the software that can help you run the business, including reporting tools, project management, and more.
SEO reporting software keeps track of various data sources, visualizes the data with insightful graphs and charts, and either sends periodic reports or provides 24/7 access to a client dashboard.
AgencyAnalytics is an all-in-one reporting software built to help marketing agencies grow. It saves your team's time by automating your entire reporting process while communicating the value your agency brings to your clients. 
Our clients don't have time to build, maintain, and update their website. They don't know how to rank in Google and Maps. We handle it, so they can focus on running their business.

Jason Call, Owner of Handyman Marketing Pros
On top of SEO tools, 75 + marketing integrations for PPC, social media, email marketing, reviews, and call tracking make it easy to stay on top of client campaigns in one place.
Other benefits of AgencyAnalytics include:
Creating manual spreadsheet reports accomplished the end goal of sharing results with our clients, but it was incredibly time-consuming. When we found AgencyAnalytics, we were able to cut the time spent on reporting by over 80%.

Graham Lumley, Director of Marketing at Blackhawk Digital Marketing
Scale your agency with a reporting solution that costs your agency $18/month. Get started with a 14-day free trial. 
Google Data Studio (now merged with Looker Studio) is part of the Google Analytics 4 platform. It connects to your client's various data sources and turns them into interactive dashboards and reports. While this is certainly a great SEO agency software option, the limitations of Google Studio are that you can't automate reporting, and it only supports a single data source.
Similar to other Google tools, Data Studio is completely free to use.
9. Project Management
As your SEO agency starts to grow and you're building a team, one of the most crucial factors in managing business operations is project management. We've compiled a list of some of the best project management software tools trusted by many SEO agencies.
Teamwork is a popular project management platform for many digital marketing agencies–the two founders of Teamwork actually ran a digital marketing agency, so they understand common pain points. 
The platform is very agency-focused and is ideal for managing SEO projects at agencies or for in-house marketing teams. There is a free option with limited projects, but the Pro version costs  $10 per month per user, and unlimited client users are free.
Trello is one of the most popular solutions used by agencies for project management. The software includes boards, lists, and cards to help you prioritize and keep track of various projects.
Trello is completely free to use, and there's also a premium version for businesses starting at $9.99 per user per month.
Asana is another project management platform that is used by marketing, sales, operations, and product development teams.
Asana is free for individuals or small teams, with a premium version starting at $10.99 per user per month.
Monday describes itself as a Work Operating System that powers teams to run projects and workflows. The product can be integrated with your existing tools and can be for any process, department, or industry.
Monday offers a free version, and the premium version starts at $49 per month.
10. Client Communication
As you know, the reality is that an effective SEO campaign takes time to work. That's why client communication for agencies is so important. From video conferencing to sending automated reports, these tools will help stay on top of client communication. (Read more: From Google Sheets to Automated Reporting Software: What To Expect).
Slack's goal is to "replace email inside your company" and is one of the most widely used tools for both client and internal communication. The tool lets you create dedicated channels for individual clients, projects, or teams so that you can bring all your work communication into one place.
Slack is completely free for small teams, and their paid plans start at $6.67 per month.
HubSpot is another powerful software for client communication that includes CRM tools for sales, marketing, and customer service. In particular, a few of HubSpot's core products include:
HubSpot CRM: This is one of the most widely used CRMs to keep all your contacts in one centralized database

HubSpot Marketing Automation: This is a suite of tools for inbound marketing automation, including lead flows, forms, and analytics.

HubSpot Service Hub: This is a customer service software that includes tools for live chat, automatic replies, and your help desk.

HubSpot AI Tools: Need help creating your next content marketing campaign? Tap into HubSpot's free AI Blog Writer to give your SEO content a boost.
HubSpot offers free sales, marketing, and CRM tools, and their paid plans start at $50 per month.
If you're looking for consistent enterprise video software, Zoom is one of the most popular options. A few of their solutions include:
Online meetings

Video webinars

Video conference rooms

Enterprise phone system

Cross-platform messaging
Zoom offers a free version of their software with certain restrictions, and the premium version starts at $20 per month.
11. Client Proposals
As you probably know, one of the most time-consuming aspects of the agency sales process is creating and sending proposals. These tools can help simplify and speed up the client proposal process.
Tailored specifically for SEO services, this template includes tips on addressing pain points, communicating value, and building trust – so your SEO proposals will wow your clients every time.
Our SEO Proposal Template gives your agency everything it needs to create custom proposals that show your clients how you can help them achieve their SEO goals.
Pricing for AgencyAnalytics starts at $18/month per client campaign, and there's a 14-day free trial available.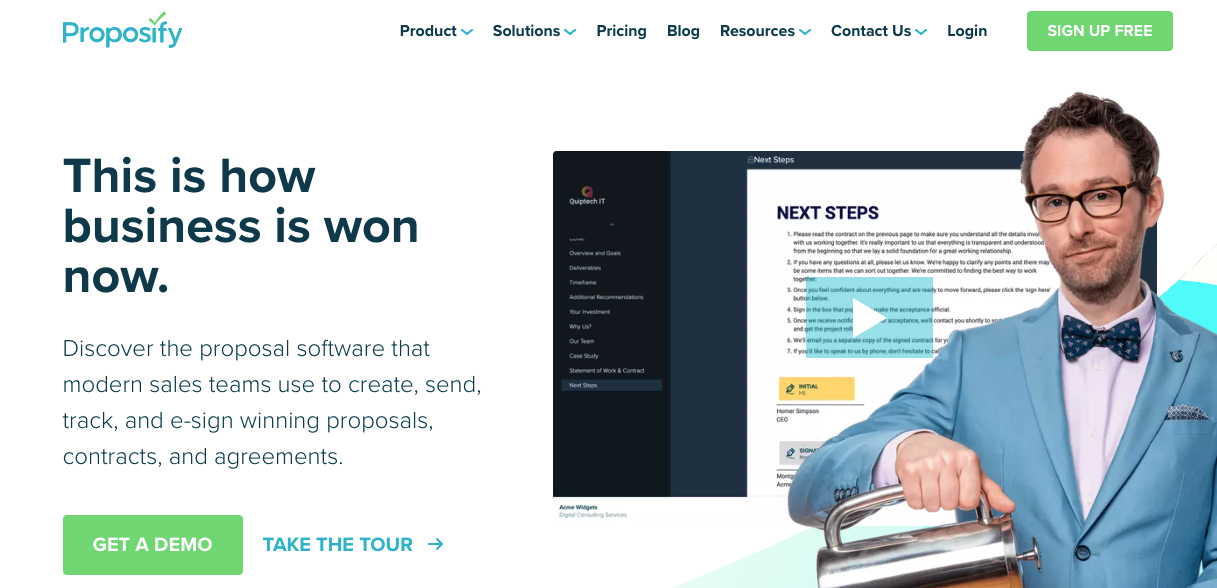 Proposify is one of the highest-rated proposal software on Capterra that lets you create customized proposals faster. The software helps sales teams create, send, track, and e-sign proposals, contracts, and agreements.
Pricing for Proposify starts at $19 per user per month.
Better Proposals is another tool that helps you create professional proposals faster and win the contract faster with digital signatures. The software also lets you know when your proposals are opened, forwarded, and downloaded so that you can follow up at the right time.
Pricing for Better Proposals also starts at $19 per month.
12. Payment Processing
As you can probably agree, one of the most important parts of running an SEO agency is being able to process payments. It might sound obvious, but late-paying clients are all too common and can have serious consequences for your agency. The following payment processing software enables both small businesses and enterprise companies to process credit card payments online and through traditional point-of-sale (POS) interfaces.
PayPal is definitely the most widely used payment process solution that can do everything from recurring billing to POS transactions and payments can be made on desktop, mobile, or in person.
Stripe is a close second when it comes to payment processing solutions. Pricing for payments processed through the platform starts at 2.9% + 30¢ per successful charge and there's also custom enterprise pricing available.
13. Knowledge Management
Knowledge Management software allows you to optimize your agency's processes by capturing the intellectual capital of your team.

Zendesk is often used as a customer service and sales CRM, although they also have a solution called Zendesk Guide. The advantage of using this software for your knowledge base is that it's seamlessly integrated with the help desk software.
Pricing for Zendesk Guide starts at $15 per agent per month, and it's also included with Zendesk Support.
Helpjuice is another knowledge base software that is designed for reducing support and sharing knowledge internally. The product is also fully customizable and can be branded to match your agency.
Pricing for Helpjuice starts at $120 per month for up to 4 users.
14. Employee Onboarding
As you're growing your agency and team, employee onboarding software can help automate the workflow of getting a new hire up and running within the company.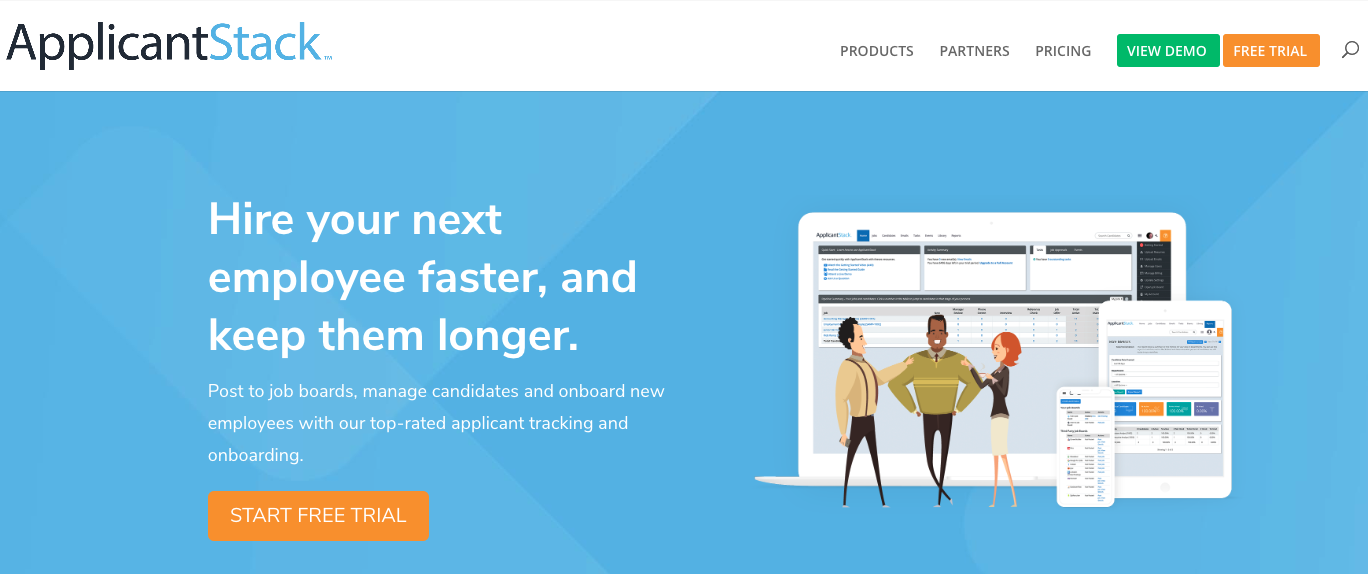 With the highest number of reviews on Capterra, ApplicantStack is a widely used onboarding software that has a new hire portal with all the relevant employee information. This software helps you monitor onboarding tasks and address bottlenecks in the process.
Pricing for ApplicantStack starts at $95 per month, with a free trial available.
BambooHR is another highly-rated onboarding software that includes tools for applicant tracking, new hires, and employee transitions. The software includes features such as e-signatures, time-off tracking, performance management, and reporting.
Pricing for BambooHR is available on request, and there's a free trial available.
The Takeaway
Search Engine Optimization (SEO) is an essential part of any digital marketing strategy that promises your clients' long-term benefits. Unfortunately, the process can be extremely time-consuming and difficult to manage when you're working with several clients at once.
Staying on top of SEO trends helps your agency optimize your clients' websites for improved visibility, gain a competitive edge, enhance user experience, develop effective content strategies, and adapt to algorithm updates. This ultimately leads to better results that contribute to growing your digital agency and your clients' businesses.
As you know, there are many different SEO software out there for marketing agencies. You'll need to determine which ones will work best for your internal team and clients as you scale your marketing agency.  
SEO agency software should boost your agency's marketing productivity by streamlining processes, providing detailed reporting, and helping identify new opportunities for growth.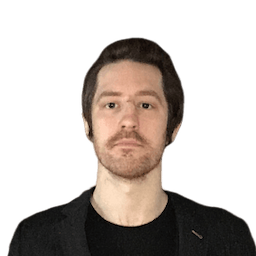 Peter Foy is a content marketer with a focus on SaaS companies. Based in Toronto, when he's not writing he's usually studying data science and machine learning.
Read more posts by Peter Foy ›
Try AgencyAnalytics risk-free for 14 days. No credit card required.