A great call tracking metrics report shows the full picture of your clients' marketing efforts and how their phone calls directly affect their bottom line. For example, let clients know that PPC ads that include a phone number typically increase ROI. 
Call tracking metrics are data points your agency uses to elevate client reports to go beyond basic metrics, optimize clients' paid advertising campaigns, and enhance the end-to-end customer journey. 
However, as your marketing agency takes on more clients, manually reporting their call-tracking metrics becomes time-consuming and not very scalable. 
In this article, we'll show you everything you need to include in your clients' call tracking metrics report and how to put the entire process on autopilot. 
What Makes a Great Call Tracking Metrics Report? 
A great call tracking metrics report should clearly state actionable progress toward your client's short-term and long-term business goals. This is especially important for any client that relies heavily on potential customers picking up the phone. They want to see how their calls are performing and what they can do to improve their conversions to stay ahead of the competition. If you help them achieve this, they ultimately relate their success back to your agency. Everybody wins.  
Your clients' call tracking report should visually connect the dots between important metrics like answered vs. missed calls, their top marketing channels, contact information, and more. This bridges the gap between data points and any steps they can take to improve:
Specific words or phrases used in their communication

Follow-up processes 

Routing specific calls to the right person or team 

Lead segmentation 
Use a Call Tracking dashboard that also includes integrations such as their PPC, social media, email campaigns, plus any organic traffic where their calls are coming from to paint a complete picture of campaign success: 
Bring all your clients' marketing metrics under one roof using a call tracking dashboard template. Easily show how call tracking metrics play a role in your overall campaign success.
7 Call Tracking Report Strategies Your Clients Will Love
1. Connect All of Their Call Tracking Sources in One Place
Switching back and forth between multiple client accounts to find the necessary information is time-consuming and is not sustainable as your agency grows. By automatically connecting their organic and paid marketing channels, you'll see exactly where their phone call leads come from. 
A call tracking metrics dashboard helps your agency make proactive recommendations to your clients, like where they should spend their money or their time to enhance their current strategies. 
Whether you use Google Analytics for call tracking or a different program, AgencyAnalytics has 11 different call tracking integrations to choose from, including CallRail, Wildjar, WhatConverts, and more. These integrations give your agency the ability to connect a variety of tools without having to manually pull data from each platform.
2. Use Internal Dashboards To Keep Your Team up to Date
Call tracking dashboards help your team better visualize an entire campaign's performance and quickly get all the insights they need to make informed strategies. Save your agency's time from manually pulling data by using an internal dashboard to keep everyone on the same page. 
Some of the most important metrics and KPIs to monitor in your internal call tracking dashboard include: 
Total number of answered vs. missed calls 

Contact details such as name, phone number, location, and time of each call 

Source attribution, highlighting their top-performing channels 

MP3 call recordings to measure and quantify the quality of each call lead 

Call duration 

Calls per lead

Unique calls 
Real-time data means keeping your entire team in the loop without waiting for the next data pull. Set up separate logins for your staff, and easily assign follow-up tasks to streamline your team's everyday workflow.
3. Create a Separate Login for Your Clients To View Their Live Dashboard
After creating your call tracking metrics dashboard, provide customized access to your clients as well. Creating a separate login for them lets them view their live data and saves your agency time from answering unnecessary client calls or emails. 
AgencyAnalytics has helped us connect the dots from what our clients are spending money on to their phone ringing. Which I've always found really historically hard to do. Their dashboard serves as a hub to give our clients transparency of what's working and what's not.

–Lane Rizzardini, Co-owner of Marion Relationship Marketing
4. Use Custom Metrics To Show Your Agency's Value 
Adding a custom metric to your client's report gives your agency the flexibility to blend specific metrics while providing additional depth. For example, creating a custom metric for their PPC Ad clicks to calls conversion rate shows exactly where their conversions are taking place. 
Try this formula in your report: (Call tracking platform Calls / PPC Platform Clicks) * 100
Creating custom metrics like the example above helps your agency get into the granular metrics, showing your clients the results you're bringing them. The goal is to simplify your client's data as much as possible to help them understand your level of technical marketing expertise. 
5. Use Goals To Communicate Your Agency's Success at Every Stage
Clear communication is key to client satisfaction and overall retention. Create goals and track metrics that keep everyone on the same page regarding your teams' efforts. It's crucial to showcase your agency's success in a visual way, and the best way to do this is by including goals and annotations in your call tracking metrics reports.
Let your clients know that you're on top of their unique KPIs and how their campaigns are stacking up against them. 
Read more: Goal Tracking for Agencies: How To Communicate Your Success to Clients
6. Tell a Story Your Clients Will Understand
Reporting your clients' call tracking data is one thing, but it's another to extract value from it. Let them know how their phone call leads are affecting their business's bottom line with data storytelling. 
Be sure to use data visualization tools to help you and your clients easily recognize patterns and trends that might otherwise be harder to spot.
Agency Tip: Incorporate visual elements in your reports, such as charts, graphs, and contact lists. This is the perfect opportunity for your agency to showcase what is happening, provide unique insights, and explain how your team plans to make the data actionable.
7. Automate Your Call Tracking Reporting To Free up Agency Time
While your agency focuses on gaining new clients and growing the business, you'll need to create and send out more and more reports. 
Keep all of your clients up to date as you scale with automated reports that get sent out on a schedule of your choice. Plus, you decide if you want to approve each report before they get sent out to review and address potential issues.  
Showcase how proactive your agency is with white-labeled marketing report templates that feature your agency's logo, brand colors, and URL that highlights your professionalism.
Sending a nice, clean, and professional report to our customers also reflects the image of our agency.

–Deniz Doganay, Managing Director at Digital Debut
How To Present Data in Your Call Tracking Metrics Report & Best Practices
Your clients want to know exactly how many leads they're getting by phone and where to dedicate their time. This should inform the way you present their data in their call tracking metrics report.  
By using AgencyAnalytics, we can show our clients where all of their leads are coming from. We can say, 'This month, you got five phone calls, five leads from Facebook, and five leads off your website. That's 15 leads in total.' This shows our value to our clients while also being a huge time-saver for us.

–Adam Allen, Founder of LeaseMyMarketing
The AgencyAnalyitcs call tracking report template includes eight key metrics:
Answered vs. missed calls

Top sources

Calls (date range)

Calls (total) 

Answered calls (total)

Missed calls (total)

New callers 

Contact details
Save your agency's time and get started with this exact template. Sign up for your free 14-day trial today.
Best Call Tracking Practices 
Dial in on these best practices to easily optimize your clients' call tracking strategy. 
Test Their Calls 
Ensure your clients' phone numbers are properly set up for the correct departments, a receptionist is in place (if applicable), and their menu options are updated. The best way to do this is to call the numbers yourself to avoid any potential errors. 
Audit Their Calls Regularly
Depending on your agency's services, this may or may not be feasible. But it's certainly something your clients will be doing. Listening to the phone leads helps you make suggestions to improve their performance, identify if there is a mismatch between the campaign or keyword targeting, and uncover what's working and what's not. 
When we track something like phone calls, we don't just tell our clients, 'You got 100 phone calls.' We tell them, 'You got 25 good phone calls, their names are MaryAnne, Steve, and John, and they want these services from you.' We not only track phone calls where information submissions are coming from, but we make sure to review them.

–Lane Rizzardini, Co-owner of Marion Relationship Marketing
Make Sure Clients Are Answering Their Calls When Campaigns Are Active
You want your clients to make the most out of their calls. Be sure to communicate the importance of phone calls as part of the customer journey and that they need to have a dedicated person to answer them. 
For example, if the client is missing 90% of the calls that take place at a certain time of day (such as the last 2 hours before closing time) or on weekends, those should influence campaign settings to reduce spending when calls are less likely to be answered.
Dedicate Specific PPC Phone Numbers To Certain Campaigns
Setting up phone numbers for a client's PPC campaign is a worthwhile strategy that helps identify which campaigns are leading to potential customers picking up the phone and calling your client, as well as providing insights into the value of those calls, including call duration.
How To Save Time on Call-Tracking Metrics Reports To Scale Your Agency
Keep your clients' call-tracking metrics reports simple. Showing your clients where their leads are coming from shouldn't be a time-consuming process as you scale your agency. 
Prove your agency's value with the right call tracking apps in place. AgencyAnalytics helps you make the client reports and marketing dashboard your clients need to easily understand their call tracking metrics: 
Choose from 11 different call tracking integrations to save your agency from jumping from platform to platform to gather their data manually

Create custom dashboards that incorporate further marketing data points to build a full picture 

Highlight your agency's professionalism and authority with white-labeled reports

Schedule your reports to keep clients in the loop about your efforts. 
Put a call tracking metrics reporting process in place that's scalable as your agency grows. Start your free 14-day trial today.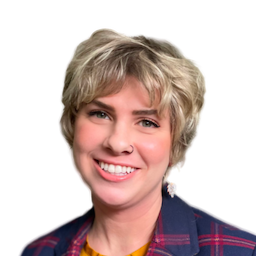 Richelle Peace is a joyful writer with a degree in Journalism. She loves writing web content, blogs, and social media posts. Whatever the topic, she's fascinated by learning and sharing.
Read more posts by Richelle Peace ›
Try AgencyAnalytics risk-free for 14 days. No credit card required.