Hold the phone: did you know that phone leads are 10-15 times more likely to convert than your website leads? 
That's because, unlike an email blast or banner ad, phone calls are hard to ignore. Phone calls encourage action. Phone calls allow the rep to build rapport and educate potential clients. If your marketing agency hasn't included phone leads as part of its digital strategy, your clients are missing out.
Call tracking is an important and proven-effective tool to make the most of your phone leads and determine the effectiveness of your sales team. Call intelligence helps improve customer relations, frees up your team's resources, and helps you better understand real-world trends that impact customer behavior, while also providing personalized service for each client in need.
This guide will discuss how to use one of the most powerful tools that marketers can use to succeed with call tracking: WildJar.
Founded in 2016, WildJar is a call tracking and intelligence software that has helped more than 5,000 companies worldwide connect with their customers through voice and SMS solutions. Their cutting-edge call tracking and analytics solutions power 10,000,000 conversations every year.
WildJar seamlessly integrates into your existing marketing and CRM platforms to get a complete view of your customer. The call tracking software provides real-time caller information that you can use to personalize your approach, drive acquisition and attribution reporting, and effortlessly connect with customers over the phone. 
To understand how marketing agencies use this tool, we've reached out to several agency owners to hear how they're using call tracking reporting to serve their clients 
In particular, in this guide we'll discuss:
Wildjar Call Tracking: Key Tools & Features

We Asked The Experts: How Do They Use Wildjar to Increase the Number of Calls/Leads?

Case Study: Automating Your Call Tracking With WildJar 
WildJar Call Tracking: Key Tools & Features
The WildJar + AgencyAnalytics partnership enables reporting on call intelligence via API  integration. WildJar call data flows into the AgencyAnalytic reporting engine in real-time. The client's data is then aggregated, formated, reported, and visualized to expose various call tracking metrics that users can add to custom dashboards and intuitive reports.
The integration allows users to track key call metrics and share data with clients through automated reports. Through this, marketing agencies can comprehensively tie together a client's marketing intelligence by analyzing the experience of calls with AgencyAnalytics, from that first call to the last email received, empowering their sales team with the tools they need to easily move the prospect through various deal stages to a paying customer.
Here are a few of the core features that accelerate sales revenues:
Call Tracking Analysis: Analyze, report on, and share important call KPI data.

Monitor Call Source: Differentiate between website source and call source.

Track Call Performance: View whether your calls were answered and how long they lasted.

WildJar Reports and Call Tracking Dashboards: Create beautiful, visual, and easy-to-understand dashboards and reports with our Wildjar integration. Focus on the metrics and KPIs that are important to your client, and display the just data they want to see.

White-Label Call Tracking Reports: Upload your own logo, choose your color scheme, and host it on your own custom domain. Add your agency's branding across the dashboard interface, reports, and mobile app. Enhance your brand with 100% white-labeled reporting.

Call Tracking Metrics: Zone in on the key performance indicators for your inbound call efforts, focusing on new vs. return callers, answered vs. missed calls, average call duration, and both web and call source.

Listen To Call Recordings: Keep track of call recordings to verify the lead quality so that your client can ensure that calls are handled professionally and appropriately. Easily listen to any call with just one click of a button.

Monitor Call Performance: Knowing how your calls are performing is just as important as actually getting calls to come through. Ensure your clients can see exactly how many calls are being answered, their average duration, and other critical call tracking metrics.

Automated Call Reporting: Save time by scheduling automatic reports daily, weekly, or monthly. With automated WildJar call tracking reporting, you can focus on generating those high-quality calls and impress your clients with consistent, presentation-ready reports. Automate your reports to easily share data insights with your clients.
We Asked The Experts: How Do They Use Wildjar to Increase the Number of Calls/Leads?
Let's look at how professional marketers are using call tracking to help their clients. e reached out to several leading digital agencies and asked them their favorite features and use cases of a dedicated call tracking dashboard. 
Integrate Call Analytics & Measure Crucial Stats
Call tracking and analysis is a powerful way to get actionable data from your leads. Scott Keever, Founder & CEO of Scott Keever SEO, offered this advice on how to best use call tracking to drive leads:
"Integrating your call tracking and analysis tool with your CRM is one of the most efficient ways to use call analytics. By doing so, you can get deeper insights into your leads and evaluate the call behavior of each of the leads added into your CRM. For example, which leads take more time to convert? When you have this data from your CRM and call tracking tool, you can devise a better strategy for reaching future leads and potential clients."
With the power to track and analyze crucial stats, call tracking is used to find out which marketing channels are driving the most business to your organization, allowing you to quantify the ROI on every marketing dollar invested. 
"One of the best call tracking practices is to analyze your marketing media and evaluate which channel brings in the most calls. You can do this by assigning separate numbers for each marketing channel and tracking the performance of each channel," Cale Loken, Business Consultant & the CEO at 301 Madison Consulting said.

"Your call tracking tool will analyze the numbers and provide data on how effective each channel is in converting viewers to callers."

A good call tracking system gives a detailed report on things like call length, conversion rates, and hold time. This helps companies create a perfect combination based on caller segments that helps in increasing conversion rates," he continued.

"In addition, companies can observe various cues, comments, or lead initiatives that will later provide key insights on how to convert a lead into a sale. It also helps companies probe into the thought process of a customer." 
Pinpointing Locations and Peak Call Hours
Call tracking with Wildjar frees your agency from wasted time so you can focus on priority contacts and potential hotspots. Philip Pasma, President of Asterisk Marketing Inc., agrees. 
"Call tracking tools like Wildjar allow you to record precisely when and where the calls were made to your business. This will enable you to get data of the days and weeks when the calls are made most and from which locations and regions. From there, you can pinpoint which region to focus your efforts to grow your network and convert potential leads into clients." 
Case Study: Automating Your Call Tracking With WildJar 
In order to better understand how clients are using both AgencyAnalytics and WildJar together, decided to dig deeper with Luke Dane and Josh Sexton, the respective Managing Director and Digital Performance Director of Sprocket Digital, a performance-based marketing agency located in Auckland, New Zealand. 
The Challenge
For many businesses, calls are the number-one source of new customer inquiries. Without call tracking software, there is a massive hole in data deliverables and the added value of marketing. It was integral that Sprocket Digital tracked, recorded, and listened to these calls in order to validate whether the leads were worthwhile. 
"In the past, we'd have to reach out to a vendor, ask for a number, wait a couple of days for a phone number, and then move to implement it on the website before we could get our campaigns live," Josh said.

"Then, oftentimes, once we put it on the website, we would realize there was an issue."You could definitely attribute that sort of stuff to revenue loss for ourselves and our clients because they can't get the campaigns up and running."
Sprocket Digital needed to implement something that helped their clients realize the value of the calls they were getting and the leads they were generating. 
The Solution
First, Sprocket Digital needed a robust reporting and dashboards tool to showcase the performance of marketing campaigns outside of the traditional tools. After going to market and exploring trials with other platforms, November 2017, they turned to AgencyAnalytics, which, in their words, "met all of our requirements." 
"We found out early on how flexible it would be to work with our clients," Luke said. "It's a simple-to-use hub that connects to a whole load of different platforms that can often be unnecessarily complicated for business owners.

AgencyAnalytics takes the essentials out of those and makes it easy to access and understand so you can get the real, core data of what clients need." Josh agreed.

"Without AgencyAnalytics, diving straight into something like Google Analytics can be very confusing and overwhelming for a client. So the whole "less is more" thing works quite well in terms of providing data to demonstrate the value that we're adding to our client.

Sprocket Digital wanted to make sure they could offer their clients top-line data, without a need to drill down into the granular matrix.

"The great thing about AgencyAnalytics is that we can create dashboards on the front page and have that top-line data available at a very quick glance to demonstrate whether we're winning or not."

And then we can plug into automated reports that get sent out every month or every fortnight and offer a real-time dashboard for our clients. It just ticked all the boxes for us."
Next, Sprocket Digital needed to implement something that helped their clients realize the value of the calls they were getting and the leads they were generating. So, three months ago, they turned to WildJar to help address the inefficiencies, plus problems with the delays in provisioning new tracking numbers and troubleshooting. 
"Call tracking in and of itself is super essential. WildJar provides a modern platform that helps provision set up numbers, seamlessly manage swaps on a website, and presents recording data in an easy-to-understand way," Josh exclaimed.

"With a front-end platform like WildJar, we can provision and configure our own numbers immediately so that we can solve any problems in real-time."We have had a really great experience with Wildjar so far. It's a lot more user-friendly than other platforms we've used in the past, and it seamlessly connects with AgencyAnalytics and the data that it provides them."
The Results
In the end, WildJar's call tracking reporting allowed the team at Sprocket Digital the freedom to do "everything for ourselves."
"With WildJar, we can provision multiple numbers for every single one of our clients consistently in that workflow. In addition, WildJar has fantastic APIs and it's effortless to work with," Luke said.

Josh echoed his colleague's thoughts. "We are technical people; we run quite technical campaigns. So now, we can very quickly get in and identify an issue and fix it. And within a matter of minutes and in real-time, that number has updated on the site. So it's just a streamlined, accessible, intuitive, frictionless process.

"Sometimes, you don't realize that there's an easy solution out there sitting right in front of your face. Thankfully WildJar came knocking, and we've just been really happy ever since."
Summary: Wildjar Call Tracking Reporting
A lack of control over the call process leads to missed calls, wasted time, and ultimately lost money. WildJar offers call tracking metrics and real-time caller information that allows you to personalize your approach, drive acquisition and attribution reporting, and effortlessly connect with customers over the phone. WildJar's flexible integration options allow you to reach players on the right channel, at the right time, with the right message. Simply put, call intelligence is the smarter way to dial. 
Use the seamless integration with AgencyAnalytics to easily communicate the value of your call tracking efforts and connect the dots to the success your agency brings to your clients.
Make your next move in the right direction with call tracking for your business today.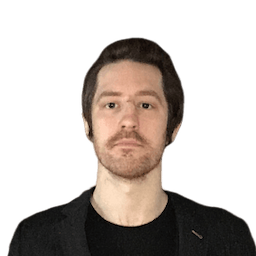 Peter Foy is a content marketer with a focus on SaaS companies. Based in Toronto, when he's not writing he's usually studying data science and machine learning.
Read more posts by Peter Foy ›
Try AgencyAnalytics risk-free for 14 days. No credit card required.