Because local SEO requires consistent work and effort, it's not the easiest service to price. Should you send an invoice each time you've added a new local keyword phrase to the mix? Even if it seems minor, your agency's time and profitability are at stake. 
After you've set up a Google Business Profile or embedded local keywords into your clients' content, it's not guaranteed they'll get more customers right away (or even in two months). Like most great things, local SEO needs time to generate results, and there's no quick fix.
And to top things off, there's no shortage of competition that is also looking for ways to get more business (even if it means charging dirt-cheap prices). In light of all of this, how do you decide on a fair but competitive pricing strategy? 
To help you decide, we surveyed fifteen marketing agencies for their expert opinions and advice on this valid concern. 
Read on to learn about:
Factors That Affect Local SEO Costs
To choose the best local SEO pricing strategy, your agency must understand scope of work and which services are needed. Let's explore this further. 
What's the Competition Within a Specific Area?
It's a no-brainer–local SEO is all about location. And when it comes to deciding on agency pricing models, it's one of the most critical factors. That said, don't look at a location in isolation when deciding on the best pricing strategy. Consider the overall competitive landscape and the scope of work that's required. 
Think about it–optimizing a Google My Business profile may be enough to boost business and lead generation for a bakery in a low-competition area. Especially when there's just one bakery in the entire town, and they're already famous for amazing blueberry muffins. 
Conversely, conquering the top local search spots in densely populated, competitive areas is much more challenging. If there are 20 bakeries within a 1-mile radius, how should your SEO agency get Joe's Cake Factory at the top of those local search results? 
You guessed it–implementing a variety of local SEO services. This will involve:
Optimizing their Google Business Profile and ensuring all elements are in place (e.g., NAP profile, photos, map location).
Get the Free Google Business Profile Checklist
Keep these useful tips, insights, and ideas handy whenever you need them.
Establishing a solid social media presence, which will include closely monitoring the client's social media analytics.

Producing an ongoing bank of authoritative content with relevant keywords.
Be sure you have an SEO strategy that generates content that attracts real people, which will attract Google.

–Daniel Molina, Owner of Red Palm Studios Digital Marketing
Embedding local schema markup on their web pages to increase search visibility and brand awareness.
Local SEO aims to make sure people nearby know about the business and ultimately purchase from them, so brand awareness, engagement, and sales are very important to these clients. 

–Michelle van Blerck, Communications Manager at Digital Freak
Listing them on relevant local directories and citations.

Getting reputable backlinks to increase organic traffic and local search rankings. How many backlinks you'll need to build will be informed by the off-page optimization required to drive real results.

Monitoring the competition and coming up with a unique selling proposition (e.g., their use of gluten-free, unsweetened ingredients).

Getting more local business reviews to increase credibility.
Keep a close eye on what's happening on the ground with your clients' customer reviews, automatically updated in a dashboard like this one:
Streamline your SEO reporting and access a full range of features used by 6,000 agencies–AgencyAnalytics is free for 14 days.
And even with all these local SEO services in motion, your agency needs time to outrank the competition, build a solid brand presence, and deliver tangible results.
In turn, this affects pricing simply because there are many moving parts involved and a significant investment from your SEO agency. Time is money, after all. 
Do Your Clients Have Businesses With Multiple Locations?
About thirty percent of our clients have one or more physical locations (or have a service area business). We use a very different scope of work for local clients than we would for national or international clients.

–Ryan Kelly, CEO of Pear Analytics 
Local SEO for multiple locations (e.g., franchise businesses) isn't a one-size-fits-all approach. It involves looking closely at each business location and understanding their unique needs. 
For example, a client's seafood restaurant business in Miami may be famous for a salmon dish (which generates a lot of local search traffic). In this case, keyword combinations like "best salmon in Miami" and "Miami salmon restaurant near me" are relevant for their small business ranking efforts. 
On the other hand, their Colorado location doesn't carry this product offering because of seasonal availability (instead, they're popular for a mussel linguine dish). And so, their keyword research will be entirely different from the Miami location (even though it's the same franchise and they're both specialized in seafood).
Plus, multiple locations will increase the complexity of client reports, as your team will need to provide details on the performance of each. 
Local SEO strategies for multiple locations involves: 
Developing website content for each location

Listing NAP profiles on each website subdomain

Understanding any differences between business locations (e.g., varied product offerings, hours of operation, delivery options, etc.) and using these insights to come up with relevant keyword combinations for inbound marketing efforts

On-page optimization for each location (e.g., adding location-specific metadata)

Creating separate Google Business Profiles (which also includes sourcing customer reviews and photos for each location)

Getting location-specific and relevant backlinks for increased website traffic

Adding each business to location-specific directories

Doing competitor analyses and coming up with differentiating factors for each business location

Exploring agency partnerships to develop more impactful local SEO strategies (e.g., teaming up with an agency in another state who has more experience in a particular local market)

Using keyword rank tracking tools to track keywords in multiple locations and/or languages to support the target areas that your clients are servicing.
That's quite a lot! And scopes of work will vary for each of your clients' business locations. 
Agency Tip: If you haven't already, consider specializing in a local niche. That way, you'll know the ins and outs of creating an effective local SEO strategy for a particular business type, making client onboarding easier for similar businesses.
As Zeke Domowski, Owner of Creatively Innovative, shares, "Our agency focuses on the Power Washing industry, but we also work with other home service companies." 
"By specializing in one niche, we are able to test SEO strategies in multiple cities and states and use what works for other new clients we bring on. It makes keyword research and tactics much easier to implement and provides better results for our clients as well!"
Automatically track all your clients' rankings under one roof to always be one step ahead of the competition. Try the Rank Tracker Tool on AgencyAnalytics–it's free for 14 days. 
Five Different Payment Models To Consider 
While a one-off SEO campaign or project (such as setting up a creating localized content) typically costs $200 to $300, ongoing local SEO services may rack up a $1000+ monthly fee. 
And it's justified–local SEO services often require strategizing and a significant time investment from your agency and can drive significant revenue for clients. 
With so many pricing options available, how should your agency decide on an appropriate strategy? It all depends on the work that's required, your clients' needs, and what makes the most sense for your agency's bottom line.
Let's explore the following payment models and their benefits:
1. Hourly Model
4. Hybrid Model
5. Value-based
1. Hourly-based Pricing
Working with short-term local SEO project scopes or one-off fixes? Consider hourly-based pricing for one-time requests and short-term projects–it'll make your agency's life much easier!
Whether you want more control over your time or want to grow your digital agency in a scalable way, hourly pricing is one way to do it. Here are a couple of instances where charging an hourly rate works well. 
Pro #1: Excellent for One-off Requests
Let's say you've onboarded a real estate client interested in getting more in-person visits to their physical office and generating new website leads. 
While their website isn't in bad shape, your agency recommends a local SEO audit to evaluate keywords, broken links, and areas for improvement.
On average, it takes your agency several hours to complete this exercise (although it could be significantly less if you're using an SEO Audit Tool). 
We start with a local SEO audit–if you don't know where you are, you can't get to where you want to go! After that, we do local keyword research to make sure we're targeting those with the highest ROI. We then get their Google Business Profile optimized, target local citations, tune up the website content to include the right keywords, and start a content and ads campaign to connect with local audiences.

––Michelle van Blerck, Communications Manager at Digital Freak
Quickly identify any website issues affecting your clients' local SEO rankings. Use the SEO Audit Tool on AgencyAnalytics for detailed insights–it's free for 14 days. 
Off the bat, it's easy to invoice this client based on the time it takes your agency to fulfill this request. Not only is it a simple pricing structure, but it's also easier to give a direct cost to prospective clients. 
Pro #2: Easy Pricing Structure for Short-term Project Scopes
Continuing with the previous example, it's obvious that this client's inbound marketing strategy needs some work. To meet their goals, you've recommended five new blog posts per month, which include location-sensitive keywords (e.g., 'Houston apartments for rent,' 'pet-friendly townhouses in Houston'). 
We bill clients for hours of work each month, somewhat like a retainer. It's easier for us to scale up or down on services when necessary.

–Kevin Watts, President of Raincross
On average, it takes your agency three hours to produce a blog post (which works out to 15 hours per month). Just like that, it's much simpler to price this service and it also gives your client the flexibility to add or reduce hours (based on their budget and needs). 
Pro #3: Let You Plan Ahead
Let's say you've got clients interested in simply maintaining their local SEO presence (e.g., creating ongoing local SEO blog content, acquiring local-sensitive backlinks, and having a consistent social media presence). 
On average, it takes your agency twenty hours a month to perform these types tasks. Instead of billing each line item separately, or tracking each hour spent, consider offering a set fee for a pre-determined number of hours that can be used throughout the month.
We use a 'Set Fee' method based on our hourly rate. We find this is a simple way to invoice and 'group' clients as such, as we can easily determine which package they are on and what inclusions they receive. Our packages are put together based on a smaller and larger set number of set hours per month, where we work through our client's specific SEO strategy and tick off as many items as we can within these set hours.

–Bec Moloney, Senior Account Manager at Redsteps Consulting
That way, your agency knows how to plan time-wise and lets your clients know exactly how much time they're allocated per month. Your agency will also be able to set a cap on the number of hours worked (if a project scope exceeds it). 
2. Project-based Pricing
If you've noticed that many prospective clients approach your agency for the same projects, consider creating packages to meet their needs. 
A flat fee structure lets our clients know what to budget, and the agency can focus on results, not billable hours.

–David Rooks, Owner of Rooks Advertising
Pro #1: Removes Hassle From Pricing Separate Services
Instead of setting a price for each deliverable, bundle your most popular services into a single package. That way, you'll remove the hassle of pricing and invoicing for multiple local SEO services.  
The main difference between project-based pricing and retainer-based pricing (which we will touch on in a moment) is that project-based pricing usually has a logical start or finish based on needing to tackle a particular SEO project, such as opening a new location. 
We provide an all-inclusive local SEO package that contains components a local business needs to rank in 2023. We ensure everything is included, from auditing, technical SEO, content creation, link building, and citations.

–Joshua George, Founder of ClickSlice
Pro #2: Positions Your Agency as a One-stop Solution
Adopting a project-based pricing model also benefits clients because they won't have to hire ten freelancers for a range of much-needed local SEO services. 
We include everything in our local SEO packages as we noticed more and more clients are after a one-stop solution. By choosing to offer just one service, you're essentially encouraging the client to go elsewhere to get the rest!

–Joshua George, Founder of ClickSlice
This project-based pricing strategy reiterates your value proposition, builds a client-agency relationship, and positions your agency as a convenient option.
3. Retainer-based Pricing
Many clients may want services that require a bit more time to generate results (e.g., client brand reputation monitoring and management, optimizing blog posts, as opposed to a one-time setup of a Google Business Profile). 
As Daniel Molina, Owner of Red Palm Studios Digital Marketing, also reflects, "Our monthly model is based on how much content we create. The client loves it because they don't have to hire all the people or find that unicorn employee to be able to be everything they need in one employee. They get real professionals in every area for the price of 1." 
In these situations, retainer-based pricing works in your favor. Here are key advantages to consider.
Pro #1: Helps Your Agency Make Financial Projections
Use a retainer-based pricing model to make financial projections and understand your agency's cash flow. It's also an effective way to plan your staff's utilization rate and resource projects properly. 
Fixed retainers allow you to predict how much revenue is coming in every month. Understanding and controlling this prevents you from overspending on the campaign. 

–Joshua George, Founder of ClickSlice
And on the flip side, clients will know how to budget and make more accurate financial forecasts. 
The pricing model we use is a monthly retainer for ongoing SEO services and a one-time fee for jumpstart, remediation, and audit services. This model works for our business and our clients because it offers clients a predictable cost and allows us to budget our hours and staff accordingly. 

–Adam Binder, Founder and CEO of Creative Click Media
Pro #2: Gives Your Agency Time To Produce Results
Local SEO is a long-haul game that requires continuous investment, tweaks, and updates. It's no surprise that it takes time for clients to see that ROI and achieve tangible results.
For local SEO, we use a flat monthly fee for four months. Then, we give the option for the client to review progress and continue on a rolling contract. We feel four months is enough time for local SEO to start showing very positive results.

–Andrew Thomas, Technical Director of HookedOnMedia
For example, say you've onboarded a dental SEO client that wants to increase their local search ranking and get more leads. To do so, you've developed a comprehensive local SEO strategy that includes local link-building and generating relevant website content.
Since we work with dental clinics, we put a lot of focus on creating highly optimized websites with around 70-100 pages right out of the gate to help improve their relevancy for different dental-related terms.

–Charlie Obien, Director of Shoutout Digital
It's not just posting one blog or getting a few backlinks. You'll need to put consistent effort in for a sustained period to achieve those goals. 
By adopting retainer-based pricing, you'll give your staff enough time to meet your clients' local SEO expectations and prove your worth in the process.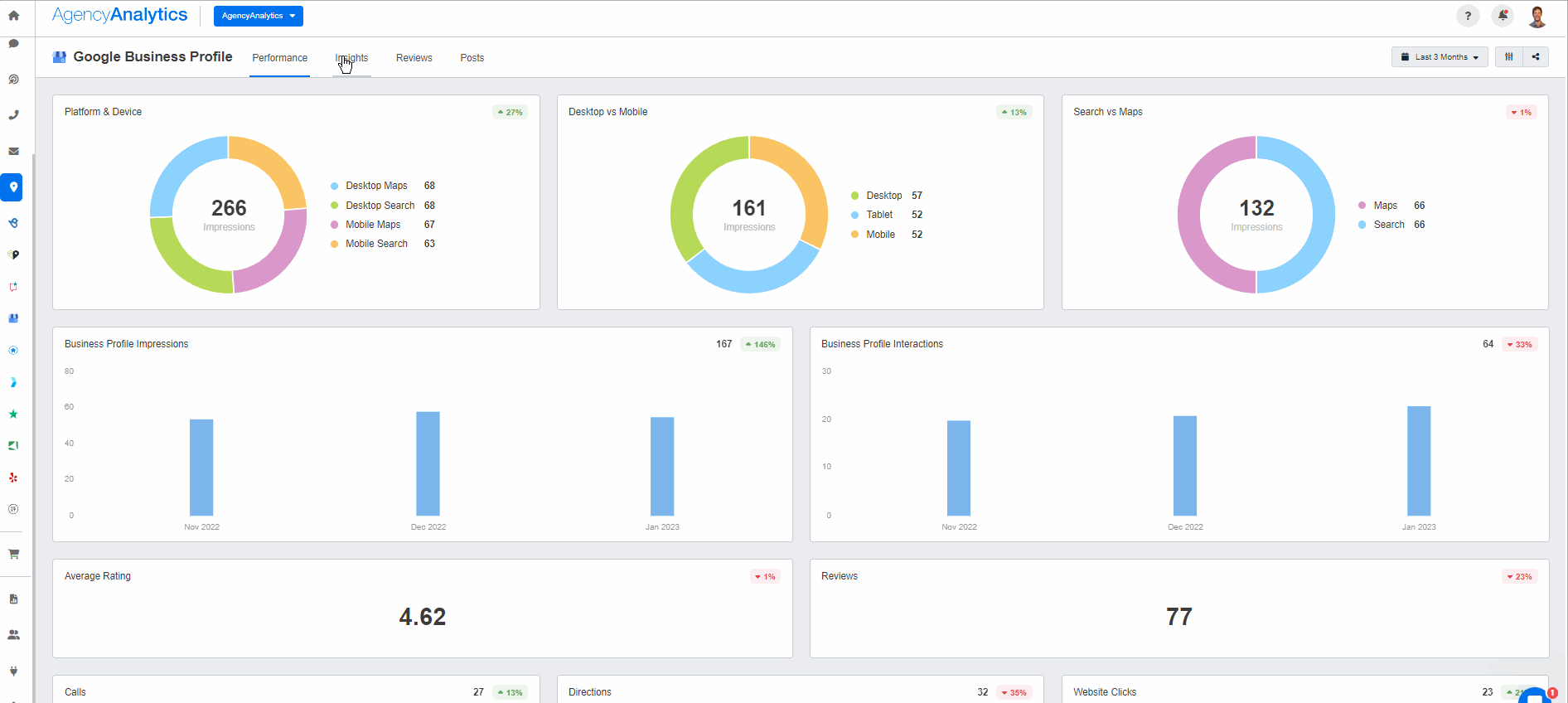 Track your clients' local SEO insights and show why your agency is worth the investment. Try this Google Business Profile dashboard on AgencyAnalytics–it's free for 14 days. 
4. Hybrid Pricing
Your agency should remain flexible when possible, even if you usually rely on a set pricing model. 
A hybrid model lets you do just that. Create customized local SEO packages by blending pricing models and offering flexibility to your clients. For example, a client may benefit from a retainer monthly retainer package for ongoing work in addition to hourly-based pricing for an ad-hoc request. 
Here are specific instances where a hybrid pricing model comes in handy. 
Pro #1: Useful for Add-on Services
Got clients that are interested in small-scope, additional services? Adopt a hybrid pricing approach and use add-ons to meet their needs. 
We use a hybrid model of a flat monthly fee, and then add-on services for things that are out-of-pocket expenses, such as purchasing citations, certain paid directories or listings, and other expenses.

–Ryan Kelly, CEO of Pear Analytics
Pro #2: Customizable Based on Clients' Needs
Similarly, some clients prefer customizable packages to meet their specific needs (which may fall outside of your usual service offerings). 
Maintain flexibility by understanding what they're trying to accomplish and create a tailor-made solution for their business. 
The hybrid model that we created allows businesses to identify the clear best-fit package and customize that package for their specific needs. Assuming clear performance tracking, a monthly package rate is typically the best way for local businesses to access a steady & affordable improvement to their rankings. It includes everything your average consumer knows to ask about but also many elements they wouldn't.

–Tyler Krause, Chief Marketing Strategist & Owner of Conversion First Marketing
5. Value-based Pricing
With a value-based pricing strategy, your agency collects a royalty or commission based on your clients' revenue.
For example, say a client generates $50K in baseline revenue. In turn, your agency may take a 10% commission each time a revenue increment of $5K happens.
While this may work well for clients with more predictable business models (e.g., eCommerce sales for an established product offering), it's not the best option for local SEO services.
Here's why:
Local SEO takes time to generate results and for a client to see all of the SEO benefits come to fruition. In the long run, it'll be much more challenging to collect royalties or commissions on completed work. Weeks and even months may pass before your agency receives payment (if at all)

There may be external factors that are out of your agency's control, even if you've put the right measures in place (e.g., Google algorithm changes). This jeopardizes your agency's bottom line and could result in uncompensated billable time 
Is value-based pricing really worth the unpredictability and hassle for local SEO services? Definitely not, especially since there are more appropriate pricing options. 
Whatever you decide, choose a pricing model that offers the most value to your clients while ensuring your agency is fairly compensated in the process. 
Make sure your pricing works for that industry as far as the number of leads they will begin to get long-term. For instance, if you charge $1K a month for SEO and a year from now, you are only getting that client 10 more leads than the prior year, and your SEO is worth $100 per lead. Which could be cheap or ghastly expensive compared to what the person could pay to get leads from Google Ads or another marketing source.

–Zeke Domowski, Owner of Creatively Innovative
6 Tips To Decide How Much To Charge for Local SEO Services 
Here are a few tips from top marketing agencies when deciding on a local SEO pricing strategy. 
1. Be Competitive but Don't Underprice
Underpricing your services can be detrimental to both your business and the client's success. When you are budget constrained, it can lead to not being able to execute the necessary work to achieve success. This can result in a marketing strategy that falls short, leading to an unsatisfied client who may conclude that SEO does not work, when in reality, they were not receiving the comprehensive SEO services they needed. 

–Kurt Schell, President of Lithium Marketing
2. Do Your Research
Research the customers' needs, requirements, and expectations. Show them the competition and what they are up against. For Map results, educate the client that being central within a city will make it much easier to rank on maps. Pull all this information together to provide a price that is going to work for both the client and the agency. 

–Andrew Thomas, Technical Director of HookedOnMedia
3. Be Upfront About Pricing
If you do not feel the client has the budget, tell them. It's better to be honest and upfront than not to meet their expectations, and then the agency itself may end up with a poor reputation.

–Andrew Thomas, Technical Director of HookedOnMedia
4. Factor In All Incurred Costs
Work out your cost first, then add whatever margin you would like to make on top. Never take on a client without knowing your campaign costs, otherwise, you may find yourself working for free.

–Joshua George, Founder of ClickSlice
5.  Communicate Pricing Effectively
It's important to be transparent and to use language the client understands. Sometimes it's easy to get caught up in "industry talk" that the clients have no idea about.

–Kevin Watts, President of Raincross
6. Understand What Success Means to Your Clients
Keyword Ranking is a critical metric, however since our clients are ultimately concerned about ROI, we show them page view volume and ranking in our reports, and we use AgencyAnalytics to show leads generated from organic SEO efforts.

–Rick Warda, President of Suite Edge, LLC
Measure Local SEO Performance With Ease
It's a given–local SEO is an absolute necessity for any business with a physical presence. It's the only way to attract new customers, build an online presence, and keep the momentum going. 
Local SEO humanizes and brings local businesses closer to their target audience in an increasingly globalized, digitalized, and competitive business context. It's an effective way to generate meaningful connections between businesses and their customers.

–Anthony Guilhem, President of Momentumm Digital
Figuring out an appropriate local SEO pricing strategy is just the beginning. After you've onboarded clients, you need a way to track those local SEO results and deliver bang for their buck.
Don't resort to tedious manual work–let AgencyAnalytics pull those data insights for you! Impress your clients by using a pre-built Local SEO template (or customize your own). That way, they'll see measurable results and know exactly what they've paid for.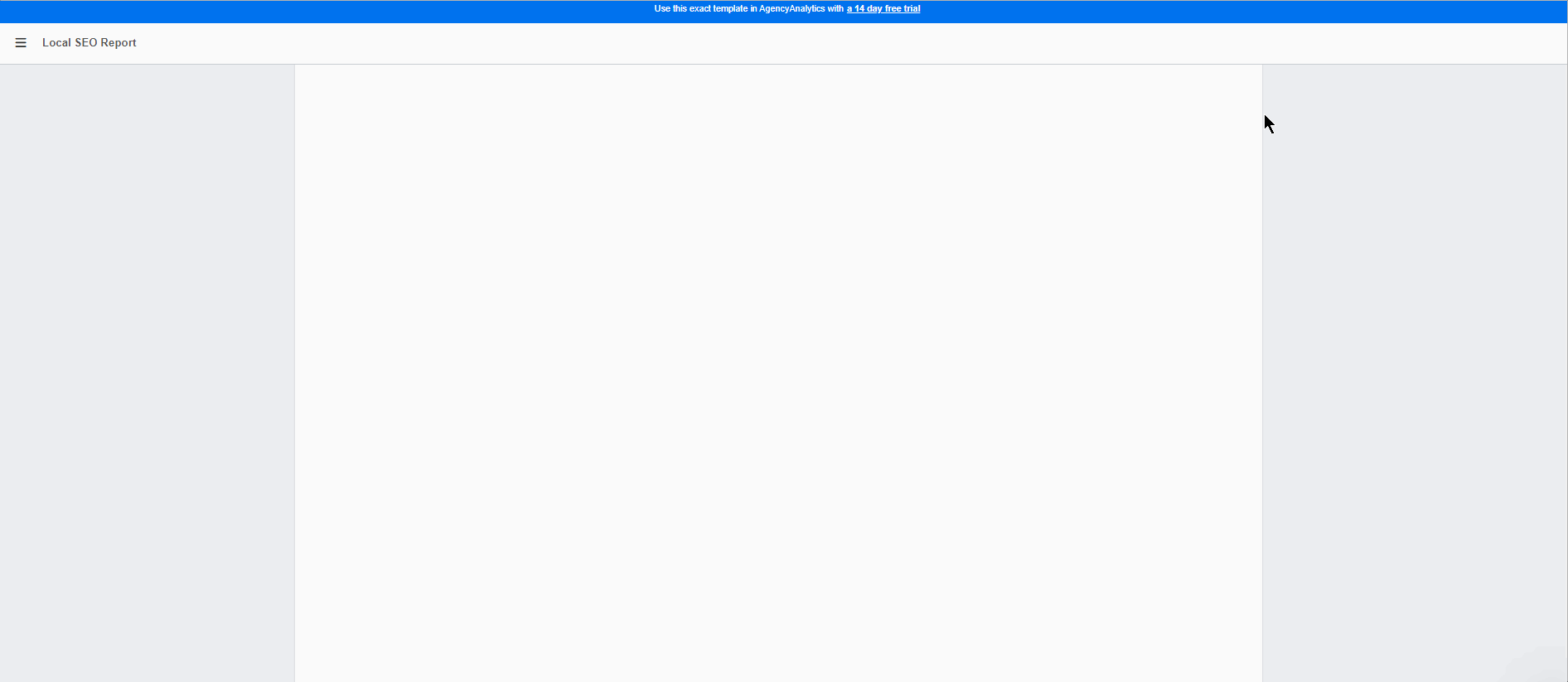 Use a fully customizable local SEO report to capture your clients' most important insights–in minutes! Check it out on AgencyAnalytics by signing up for a free 14-day trial today.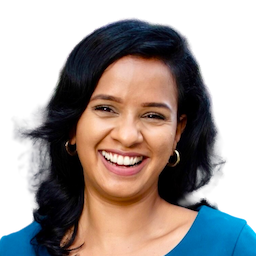 Faryal Khan is an experienced marketer and brand photographer with a passion for content creation. She creates value for brands through storytelling and captivating visuals.
Read more posts by Faryal Khan ›
Try AgencyAnalytics risk-free for 14 days. No credit card required.