PPC competitor analysis is an essential part of any successful PPC campaign. By regularly analyzing the competition, you ensure that you're targeting the right keywords, conveying your client's message in an engaging way, and that you're not overspending on ads.
If your client's pay-per-click (PPC) ads not performing as well as you had hoped, it likely has something to do with how your client is measuring up against competitor ads. Showcase your agency's value and expertise by refreshing your strategy and giving those ads a boost! 
If you're not keeping a close eye on what your client's competitors are up to, you could be missing huge areas of opportunity–especially when it comes to paid advertising. Maybe they're trying a strategy that you should also be testing out for your clients. Stay proactive by noting their ad copy. Is it similar to your clients? Are they trying to pass themselves off as your client's brand to convince users to click their ad?
To improve your client's PPC campaigns, you need to start by looking at what their competitors are doing. By conducting a competitor analysis, you identify your client's direct and indirect competition and how they operate–putting your clients in a better position to outrank their ad position on the search engine results page. 
To save you some time and make things easier, we've created a free template you can download to keep tabs on your client's competitors.
Download Your PPC Competitor Analysis Template
Identify your client's PPC competitors
By the end of this article, your agency will have the tools it needs to understand: 
Why Is Competitor Analysis for PPC So Important? 
Competitor analysis should be an integral part of your agency's strategy. After all, if you want to help your clients get ahead of their competitors, you need to compare strengths and weaknesses, and determine their point of difference in the market. 
Competitor analysis is important because it:
Shows what keywords competitors are targeting and how much they are spending. Identifying gaps in your client's PPC campaigns ultimately saves them money.

Helps your agency adjust marketing benchmarks to recognize opportunities to enhance your client's strategy.

Reveals how to position your client's business to keep their customers' attention with things like new trends, changes, and ideas.

Gives your clients a competitive advantage by understanding their competitor's ad copy and creative strategy.
When it comes to spending your client's budget on paid search ads or any other paid marketing efforts, you can't afford not to look into what their competitors are doing. 
"Doing competitive research gives you a complete picture of your prospects' options and how the competitors are communicating in their landing pages, keywords, and ad copy. From there, highlight your competitive advantages and make sure that you're the best choice for that client based on your capabilities. Without knowing what your competitors are promising, you will be blind in trying to communicate your competitive advantage." - Warren Thompson, Co-Founder & Managing Director at Ollo Metrics.
So where do you begin? We'll tell you everything you need to know, from conducting a competitor analysis for PPC to finding your client's competitors in the first place. 
What PPC Tools Are Available to Spy on the Competition? 
First things first, what tools are available to complete your client's competitor research? 
Competitor analysis tools help your agency track, analyze and learn from their competitors' strategies. Use this information to boost your current marketing strategies to help them win big! 
"Our favorite tool for PPC competitor analysis is Semrush. It gives access to competitor PPC keywords, estimated traffic amounts, likely CPCs, etc. Also, for active search campaigns, Auction Insights in Google Ads is key to knowing how your campaigns are faring vs. your competition." - Stuart Pereira, Campaign Manager at WSI Comandix.
There are a lot of tools out there, and knowing which one will work best for your client's audience can be tricky. That's why we've narrowed down our top choices that save you time while identifying valuable PPC data you might otherwise miss.  
This PPC competitor analysis tool gives you insights into the keywords, bidding, and ad strategies (within Google Ads) that your client's competitors are using. It also allows you to see every keyword they're purchasing and every ad they're running.
SpyFu lets you get a deeper understanding of the competitors' ad strategies which can inform you how to optimize your clients.
This tool can only be used effectively when you're running a live campaign for your clients. However, it can still provide you with actionable insights as long as you keep an eye on the Auction Insights tab regularly.
Basically, this tool lets you compare your client's performance with other advertisers who are participating in the same auctions that you are.
Keeping track of social media PPC mentions is important, too. Use tools such as Facebook Ads Library (AKA Meta Ads Library) to search for ads across Meta Products–currently active or not. Find out who created the ad, what it looks like, and when it ran.
Make your client's ads more effective by studying competitors' ads that are performing well. 
This tool helps you plan, analyze, and improve your client's Google Ads campaigns. It includes features such as advertising and PLA research, PPC keywords tools, position tracking, and social media ad campaign tools. 
All you need to do is enter a website and it will reveal information about your client's biggest competitors, including top keywords and more. 
Semrush also gives you insight into how much competitors are spending, although the accuracy can be debatable. At the end of the day, it's a useful tool for clients that are advertising on multiple platforms.
The Semrush reporting tool in AgencyAnalytics automatically compiles your backlink reporting and quickly creates ready-to-send reports.
Ahrefs is a great "all-in-one" platform that gives access to tools for link building, keyword research, competitor analysis, rank tracking, and site audits. Their keyword explorer tool helps you discover countless keyword options while analyzing their competitiveness. 
Plus, calculate traffic potential and other key metrics such as global search volume, location-specific search volume, and average clicks. Ahrefs is ideal for optimizing Google Ads campaigns and gives valuable insights on weak and low-potential keywords so you don't waste your client's budget.
AgencyAnalytics has five dedicated Ahrefs dashboards to track live updates in a clean interface. 
Making Time for PPC Competitor Analysis
In order to complete your client's competitor analysis, you need to free up time to do so. The AgencyAnalytics platform integrates with over 75  marketing channels, including Google Ads, Microsoft Ads, Amazon, LinkedIn, and more. 
Incorporate performance goals and custom metrics in your client reports and show how PPC campaigns across multiple channels are working together to reach your client's overall goals.
Using the tool reduces your agency's reporting time by automating your reports, allowing you to spend your time analyzing your client's competitors. New to AgencyAnalytics? Try automated reporting free for 14 days.
How To Identify Your PPC Competitors 
This is arguably the most important step in your PPC competitor research. Without knowing how to identify your client's competitors, how do you know where to start? Some important questions to ask yourself:
Who is going after the same keywords as your client? 

Who is ranking in the top position and taking clicks away from your client? 
You need to find out the answer to both of these questions–without searching for the keywords that they're targeting to generate more online traffic. After all, you don't want to be fueling your client's competition! 
This is when you use one of the PPC competitor analysis tools like the ones we mentioned above to gain insights into your client's biggest threats. 
"We identify our client's competitors by starting with keyword research. We run those keywords to see the top results, then we note the companies that are running ads based on our keyword list. The companies that repeatedly show up for our top keywords become the 'shortlist' of competitors we are trying to beat." - Brian Ferritto, Digital Marketing Specialist at 42connect.
Here are some questions to consider when it comes to your client's competitors: 
Who Is Your Client's Competition? 
In order to determine who your client's competitors are, you need to dive into their specific business details. Think about what products or services they offer, where they are located, and what customers they serve. Your clients may have an idea of who their competitors are, but keep in mind that their offline competitors may be completely different than their online competitors.
Use Google Ads to uncover metrics such as impression share, top-of-page rate, outranking share, and more. By looking into these metrics, create a plan of action on areas your client needs to improve. 
What Kind Of Competitors Are They?
It's crucial to understand what kind of competitors they are as well. You don't want to compare your client with someone with a significantly lower budget. 
These are some of the common types of PPC competitors: 
Direct competition: Those who are offering the same product or service as your client

Indirect competition: A product or service that solves a particular need, but in a different way.

Affiliates & Marketing Partners: Those who are promoting your client's brand or their competition. usually for a commission fee.

Comparison Shopping Engines: An online platform that aggregates multiple products into one place for easy price and feature comparisons.

Search arbitrages: Those who bid on a keyword only to bring users to another search platform to drive more traffic.

Resellers: Other brands who may be selling your client's product or reselling their service.
Keep an eye on top branded PPC keyword trends or run a direct channel activity comparison between your client and their competitor's domain to gain more insights. 
Where Are They Competing With You?
It would be impossible to keep track of every place each competitor is advertising on the internet. When doing your competitor analysis, consider the following when determining where the most valuable place to spend your time is.
Platforms: 
Are their ads primarily on Google Ads or Facebook Ads?

Do they have retargeting campaigns?  
Location: 
Are they competing locally, nationally, or internationally?
Timing: 
Do they turn their ads off during the weekends? 

Are their ads running during specific promotions or holidays?
Devices: 
Are they more heavily focused on mobile, desktop, or a mix of both?
Agency Tip: Use labels within third-party or publishers' bidding tools to oversee any changes in your client's best-performing keywords. Try setting up automated alerts that deliver bidding recommendations to your inbox.
Why Are They Competing? 
Depending on the type of competitor in the PPC mix, the intention behind the keyword targeting could change.  For example, the purest form of direct competition is attempting to do the same thing as your clients–drive more revenue. 
However, an affiliate or search arbitrager may be competing with your client's ads in order to earn a small commission or click fee, which often means you can quickly bid them out of top placement. After all, their margins are typically much smaller than those of your client so they often can afford to spend as much to acquire those clicks.
Others may be trying to divert traffic from one brand (e.g. Nike) to another (e.g. Adidas). 
Or competitors may be bidding on your client's keywords as a defensive strategy just to price you out of the running. 
However, it's important to note that you might not get ahead of your client's competitors with bidding alone. Because they may have the same intentions as you, use the competitor analysis tools to go beyond price and see what else the data is telling you. Then you'll be able to adjust your strategy accordingly. 
This could include changing bids, or it may help your agency drill deeper into some of the other parts that inform the Google Ads algorithm, such as improving CTRs, reducing bounce rates, and more.
How To Do PPC Competitor Research & Analysis 
Completing a competitor analysis for PPC will not only inform your marketing strategies but show your clients your agency's value.
"Having these tools at our disposal means we can offer our clients a deeper analysis of their PPC account. By being able to carry out more in-depth competitor analysis, spanning more than just the auction, we can provide better decision-making and recommendations that more accurately reflect the market." - Claire Aldridge, Digital Marketing Specialist at Victory Digital. 
After your client's initial list of competitors is complete, you'll want to look at these four areas to dive even deeper into their PPC competitors:
1. Find Competitors' PPC Keywords
Use a keyword research tool to determine search volume to figure out the potential reach of your client's Google Search Ads. The tool should also help you understand the difficulty in getting to the top of the SERP and the CPC your client will need to pay. 
2. Conduct PPC Landing Page Analysis 
Keep an eye on competitors' landing pages, but be sure not to copy exactly what they're doing. Look for keywords and how their ad copy and CTAs reflect the words used in their ads. Also, note specific design elements and other user experience aspects to see what your client could improve on. 
3. Analyze Website Quality 
This is all about the functionality of your client's website and how it compares to the competition. Consider things like how fast the competitor's website loads. How consistent is their branding? Do they incorporate a variety of CTAs to catch additional leads such as a 'schedule an appointment button? How easy is it to navigate around their website? Are their testimonials updated and easy to access?  
4. Track Competitors' Display Ads 
Spend time visiting competitors' websites. Most times, they will have remarketing campaigns running and you could gain some valuable insights into what their remarketing strategy looks like. Be sure to analyze images, ad copy, and CTAs that are being used to incorporate into your client's strategies.
Free PPC Competitor Analysis Template
There's a lot that goes into running a thorough analysis of PPC competitors, and you don't want to miss some important details. Download the free template we've created below to ensure your client's PPC campaigns are stacking up against their competitors: 
Add the Competitor Analysis Checklist to your agency's SOPs and never miss out on competitor insights. Download it free today. 
Download Your PPC Competitor Analysis Template
Identify your client's PPC competitors
Find Any Gaps in the Market 
Define the competition 

Take a look at the campaign budget 

Analyze what your client's competitors are doing 
Identify Your Competitors in Paid Search 
What relevant keywords are trending? Which ones are competitors using? 

Determine who the current traffic leader is and create an improved strategy to beat them at their own game. 

How much search volume is likely to get compared to the competition? 

Keep your client's on budget by calculating what the average CPC will be based on competitors in this space. 
Find Competitor's PPC Keywords 
Using a keyword research tool, enter a competitor's URL, their industry, and country to get a list of top keywords used by that website. 

Analyze specific data such as search volume, CPC, competition for Google Ads and organic search results, keywords from PPC campaigns, estimated monthly clicks, and more. 

Create your own list of keywords that position your client ahead of the competition. 
Analyze Search Result Ads, UVPs, and Calls To Action 
Take a look at any competing ad variations. Note what ad copy they're using to stand out or any special offers they're using to grab the attention of your client's potential customers. 

Use tools that analyze the history of paid search ads to get a better understanding of what ad copy variations gave the best results.

Analyze each competitor's unique value proposition (UVP) by visiting their websites. Then, adjust your client's UVP and improve it to make their product or service more valuable and unique. 
Google Ads Auction Insights 
Use Google Ads Auction insights if you're running a PPC campaign and bidding on multiple AdWords terms. This helps you see where your client's competitors appear and what your client's impression share is. 

Use a keyword tool to reveal competitors' profitable keywords, what landing pages are generating the most traffic, and what ads they're running.
Landing Page Experience 
Evaluate the landing pages your client's competitors are linking to their paid Google search ads.

Landing page copy, call to action, and relevance all play a part in the results of the ad auction. 

Are competitors using specific keywords or phrases or a stronger CTA?
Conversion Funnel 
Try comparing your client's conversion funnels to their competitors. Tools like Finteza or Google Analytics allow you to look at ads, keywords, and landing pages and track any actions taken by users before making a purchase. 

Find out how competitors are converting traffic and what they're offering to increase their CTR. Then update your client's landing page or ad copy with these new insights. 
Target Audience 
Monitor online consumer behaviors and demographic information to detect trends that may be affecting your client's PPC campaigns.

Your client's ICP should not match their competitors'. Understand the differences and create audience segments. 

Identify and underserved audiences you may be missing. The business you thought would be the biggest competitor may only have a small audience overlap.
Analyze Seasonal Fluctuation 
Keep note of which keywords get the most traffic during certain seasons, as this shows you which months are the busiest in your client's industry and informs you on future PPC planning. 
Improve Your Multi-Device Strategy
Mobile websites aren't the only thing you should focus on for your clients. Find out what works and what doesn't for your client's customers on mobile versus desktop paid search. 

Separate target keyword lists for mobile searchers and desktop searchers.

Notice what strategy their competitors are using and adjust accordingly to build a successful PPC strategy for multiple devices.

Both desktop and mobile ads should be tailored to specific audiences.
Continue to Spy on Competitors 
It's recommended to perform a current competitive analysis on a quarterly basis. But, keep your client's specific industry in mind. If it's constantly evolving, maybe you need to check in monthly. 

A competitor may launch a new product, update their unique value propositions, or change prices. So it's best to set up an automated process to continue spying on competitors. 
Summary & Key Takeaways
Knowing your client's PPC competition is an important part of improving their overall paid campaigns. But it's not the "end all be all." Besides, you're not going to win everything! 
It's important not to fully trust everything a tool is telling you as none of these tools have direct access to your client's competitor accounts. They simply compile information from search engines and provide an insight into what's going on in the world of paid digital advertising.
However, it's one way to use the competition to inform your strategies and optimize your client's campaigns, rankings for keywords, and overall performance. So at the very least, it's worth a shot. Just don't lose sight of your client's overall PPC goals. 
Looking to streamline your PPC reporting to free up some time to complete competitor analysis? Create automated cross-channel PPC reports, and custom dashboards with AgencyAnalytics. Show your clients the ROI you're delivering with a PPC report and start your free 14-day trial today!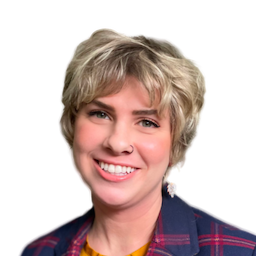 Richelle Peace is a joyful writer with a degree in Journalism. She loves writing web content, blogs, and social media posts. Whatever the topic, she's fascinated by learning and sharing.
Read more posts by Richelle Peace ›
Try AgencyAnalytics risk-free for 14 days. No credit card required.