Out with the old, in with the new.  
Whether you're looking to attract more clients, improve your bottom line, or simply get better results from your marketing efforts, this is the perfect time of year to reassess your marketing agency's needs and goals. 
Think of these as New Year's resolutions for your marketing agency or the starting point for a 2023 marketing agency roadmap.
By establishing this plan of attack now, you set your agency up for success before the year begins. To aid in this endeavor, we've pulled together some of the best marketing agency tips and some of the easiest ways to improve your marketing agency in the new year.
If you're looking for advice on how to increase your agency's focus:
Data analysis,

Better client management,

Streamlining processes,

Or using technology more effectively, we've got you covered!
Here are some of the top tips, insights, and advice we've compiled by surveying marketing agencies throughout the year. Strengthen your agency culture, increase productivity, integrate data analysis into your teams' daily communications, and put your agency's name front and center–all with the end goal of growing your agency and attracting more of your dream clients.
Before we let the ball drop on 2022, here's your chance to get a head start on 2023. 
Top 14 Ways To Get a Head Start on the New Year
By focusing on these critical areas, you'll be well on your way to improving the overall performance of your marketing agency in 2023!
1. Define Your Target Market and Ideal Client Profile
Chances are, your agency defined its target market early on in the game. But as your agency grows, it can easily lose sight of your ideal client profile and attract clients in different niches or with different marketing needs that divert from your original targets. 
It's always a good idea to reassess your portfolio of clients and see how they fit. 
Figure out your niche, serve those niche clients well and repeat the process with that type of client.

Linda Rooney, Founder + CEO, DandeLions Digital 
Stray too far, and the quality of your services may drop. 
Alternatively, suppose you're attracting another kind of client a lot more and gaining experience serving them. In that case, it's a sign you might want to broaden your agency's specialization and target new clients in that particular field in the new year.
READ MORE: How to Define Your Ideal Client Profile
2. Showcase a Strong Value Proposition for Your Services
Your agency's value proposition is what makes you unique–so use it to create new and innovative ways to attract new clients.
As your agency gains further traction and experience, so does your portfolio–and your agency's public-facing image should reflect that. Audit your social media, website, portfolio, social media, brochures, and case studies–and update them!
They should reflect your agency's key strengths and differentiators. Showcase high-quality creative work, extensive industry or niche knowledge, and proven results with similar clients. 
One of our company's core values is 'We act with uncompromising honesty, even when no one is watching.' We actually practice what we preach, so this is represented across all our services. KPI's are just an extension of us living out our core values.

David Krauter, SEO Strategist, Websites That Sell 
Clearly communicate your unique value proposition in all your agency's content. Be as specific as possible when calling out your target client's needs and pain points. Showing exactly how your agency meets their needs like no other agency can makes you the obvious choice for new clients. 
3. Learn From Other Agencies, Both Locally and Around the World
Looking for ways to innovate and keep your agency on-trend is hard if you're not looking outside your office doors. Get inspired by other agencies–both locally and internationally. 
Competitive research provides insights into your other agencies' strengths and weaknesses, identifies areas where you may have fallen behind, and helps you get new ideas. Analyzing your local competitors also informs various aspects of your business, from pricing models to target market positioning, to ensure you maintain a competitive advantage. 
Start with PPC competitor analysis, use SEO tools to dig into their keyword targeting, and study their website design, content marketing initiatives, social media pages, and other digital assets. Even compare their pricing structure and services with yours to get an understanding of how much they charge for similar services.
Additionally, take note of any campaigns or initiatives that have been successful for them in the past so you gain valuable insights into their practices and use them as inspiration for your efforts. 
One of the most critical aspects of competitor analysis is reviewing competitor ad copy.  Understanding your competitor's 'offer' and how they write their ads allows you to create a better offer and ad that will outperform the competition.

Brian Ferritto, Digital Marketing, Strategist, 42connect, Inc.
Searching beyond your usual mix of local agencies also helps you keep an eye on emerging trends within your industry or niche.
Look for other agencies that do what your team does–but in other places across the country and around the world. They may not be direct competition, but they are a source of fresh ideas and inspiration to make you stand out in your local market. 
READ MORE: Check out the Agency Profiles Series by AgencyAnalytics
4. Increase Your Visibility and Thought Leadership
Establish yourself as a thought leader by consistently creating high-quality content that engages readers and provides actionable takeaways.
We identified early that none of our PPC competitors were positioning themselves as analytics experts, yet it was a big pain point for a lot of clients who didn't trust their data. We used this as the focus for our agency, and most of the clients we've gained from other agencies have been because of this positioning.

Warren Thompson, Co-Founder & Managing Director, Ollo Metrics 
Creating thought leadership pieces allows you to demonstrate your expertise and shows potential clients that you are up-to-date with current marketing trends and best practices.
Regularly publishing articles, blog posts, and other forms of content effectively shows how your agency stays up-to-date with industry trends. Include relevant information and share insights on how these changes could affect clients or agencies in your niche.
Contributing to other well-respected publications is another way to position your agency as an expert in its field.
5. Optimize Internal Processes–Especially Client Reporting
As a marketing agency, efficient internal processes make the most of every hour spent working with clients.
This includes:
Streamlining the client reporting process to easily track progress

Identifying areas for improvement or growth

Presenting data-driven recommendations to clients in a compelling format.
Manual spreadsheet reporting is so 1999. Twenty-plus years into the new millennia, your agency needs to automate tedious tasks such as manual data entry, report generation, and presentation preparation in order to survive the workload that comes with growing your client base. 
One of the best ways to save time and money on client reporting is by using the powerful features offered by AgencyAnalytics.
This comprehensive suite of digital marketing analytics tools provides an array of features that streamline and optimize the client reporting process, allowing marketers to track progress and present data-driven insights quickly and easily accurately.
Start with a template. Set it up exactly as you will want it. Then clone it from there. It will save you hours of work if you are fastidious in creating the first one. Spend as long as it takes on the first one. It will pay off in the long run! 

CJ Dunbar, Brand Manager, Suite Edge
With customizable report templates, create high-impact reports in minutes without having to spend time manually entering or formatting data. Intuitive digital marketing dashboards make it easy to view data in real time so you quickly identify areas for improvement or growth:
AgencyAnalytics' automatic report-generation feature takes the guesswork out of presenting complex information. Automatically generate branded reports with detailed graphs, charts, and tables in just a few clicks. Try it free for 14 days!
Discover the all-in-one reporting tool trusted by 6,500+ marketing agencies. Start your Free Trial today!
6. Evaluate Your Marketing Agency's Tech Stack
To stay competitive, it's essential to evaluate and upgrade your technology tools and platforms continually. We already mentioned how technology can improve reporting processes. But this should also include implementing digital marketing tools such as CRM or social media management software as well as investing in new website development technologies to create more dynamic and responsive web experiences for your customers.
Doing an annual tech stack audit gives you time to evaluate whether your existing tools and platforms meet your clients' (and your agency's) needs or if any new and better options are available. 
AgencyAnalytics is one of the most essential tools we use as an agency. Not only do we use it daily with our internal team to check specific KPIs we are tracking through various dashboards, but it has also saved us countless hours with our monthly reporting.

Brian Ferritto, Digital Marketing, Strategist, 42connect, Inc.
Investing in new technology platforms improves your marketing productivity, ensures you're offering up-to-date solutions that meet your clients' digital marketing needs, and helps you stay ahead of the competition with scalable solutions that help your agency grow.
READ MORE: 43 Marketing Agency Tools To Help You Scale
7. Invest in Targeted Lead-generation Initiatives
To continually attract and convert new clients, invest in marketing initiatives that generate high-quality leads. 
For example, running paid ads on social media or investing in SEO and content marketing strategies to boost your organic search rankings and increase web traffic. 
The main focus is to offer one solution, for one main problem, to one main type of client. This makes all marketing material, lead generation tactics & our own content marketing easier to manage, which in turn contributes to more growth.

Guy Hudson, Founder, Bespoke Marketing Plans
Continuously track and analyze the results of your efforts so that you optimize your marketing campaigns over time by gathering data on how effective your lead-generation efforts are.
In the end, it all comes down to consistently delivering value and building strong relationships with clients so that they continue choosing your agency for their marketing needs.
READ MORE: 19 Lead Magnet Ideas for Your Digital Marketing Agency
Want more information on how to create proposals that convert prospects into clients? Bookmark the following:
8. Update Your Agency's Marketing Collateral
When it comes to client acquisition, your marketing agency is only as good as its visible brand. That's why it's important to continually update and refine your marketing collateral.
This can include:
Updating your website

Refreshing social media profiles

Creating new brochures

Revising pitch decks

Using proposal templates

Writing case studies that feature recent work with clients 
As the saying goes, the proof is in the pudding, which just as easily applies to a marketing agency. If your expertise is website design, showcasing your agency's skills on your own website is important. The same is true for SEO, social media, and more. Use your agency as a test case for your best practices, and put your best foot forward in front of potential clients. 
Speaking of case studies, they offer a variety of benefits to a marketing agency that should not be overlooked–especially to lock in the deal with prospective clients who want to know more about your capabilities before signing on for services. They want to know how your agency approaches challenges such as market analysis, customer segmentation, messaging development, and the results you've proven to achieve. 
Clients are so inundated with calls and emails from our industry it's hard for our clients to know who they can trust. We are working hard on building authority through video testimonials, case studies, content, and guest appearances on podcasts.

Lane Rizzardini, Co-Owner, Marion Relationship Marketing 
Develop compelling stories that showcase results in real-world terms, such as cost savings or engagement growth rather than technical jargon or industry buzzwords. That way, you'll convey complex concepts in an easily understandable format while highlighting the impact of your work. Authority and confidence with one stroke! 
READ MORE: The Agency Guide to Writing Client Case Studies (With Examples)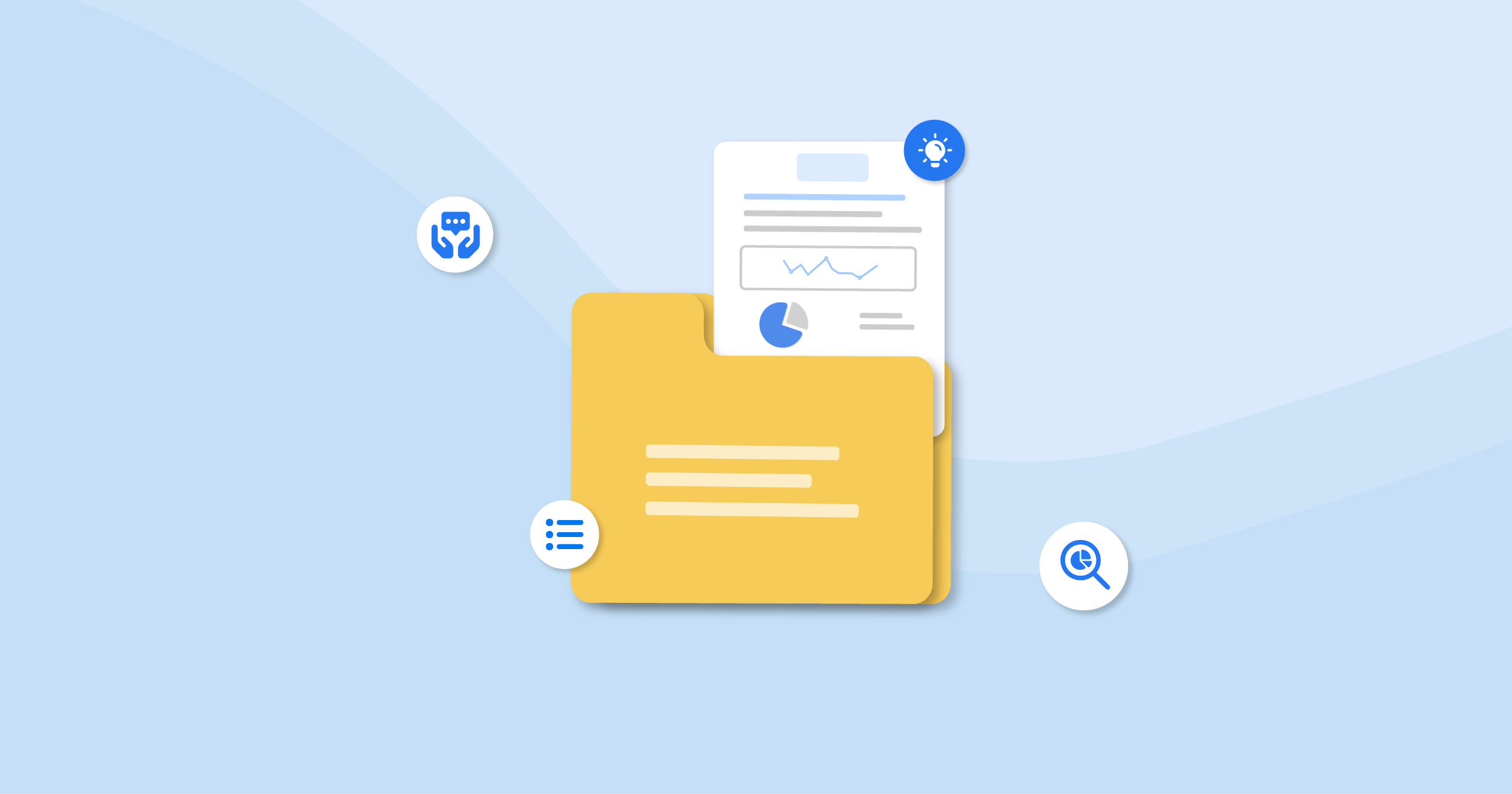 9. Foster a Culture of Innovation Within Your Team
To stay competitive and relevant in a fast-changing marketing landscape, create a culture of innovation within your agency. 
This means encouraging your team to experiment with new ideas and strategies, embracing change and uncertainty, and always seeking ways to improve the quality of their work. 
Marketing is about delivering the best possible work for every client, and that can't happen when staff are tired or burned out. Your staff is at the heart of the great marketing work you produce. The happier, healthier, and more valued they feel, the more engaged, excited, and hungry they'll be to deliver their best.

Michelle van Blerck, Communications Manager, Digital Freak 
Some key strategies for fostering an innovative culture within your team include:
Offering training sessions or opportunities for professional development

Implementing regular feedback loops to solicit input from team members

Holding regular brainstorming sessions to generate ideas for improving your marketing efforts 
With the right mindset and proactive approach, you ensure your agency stays at the forefront of current trends in the marketing field.
READ MORE: How to Build a Strong Agency Culture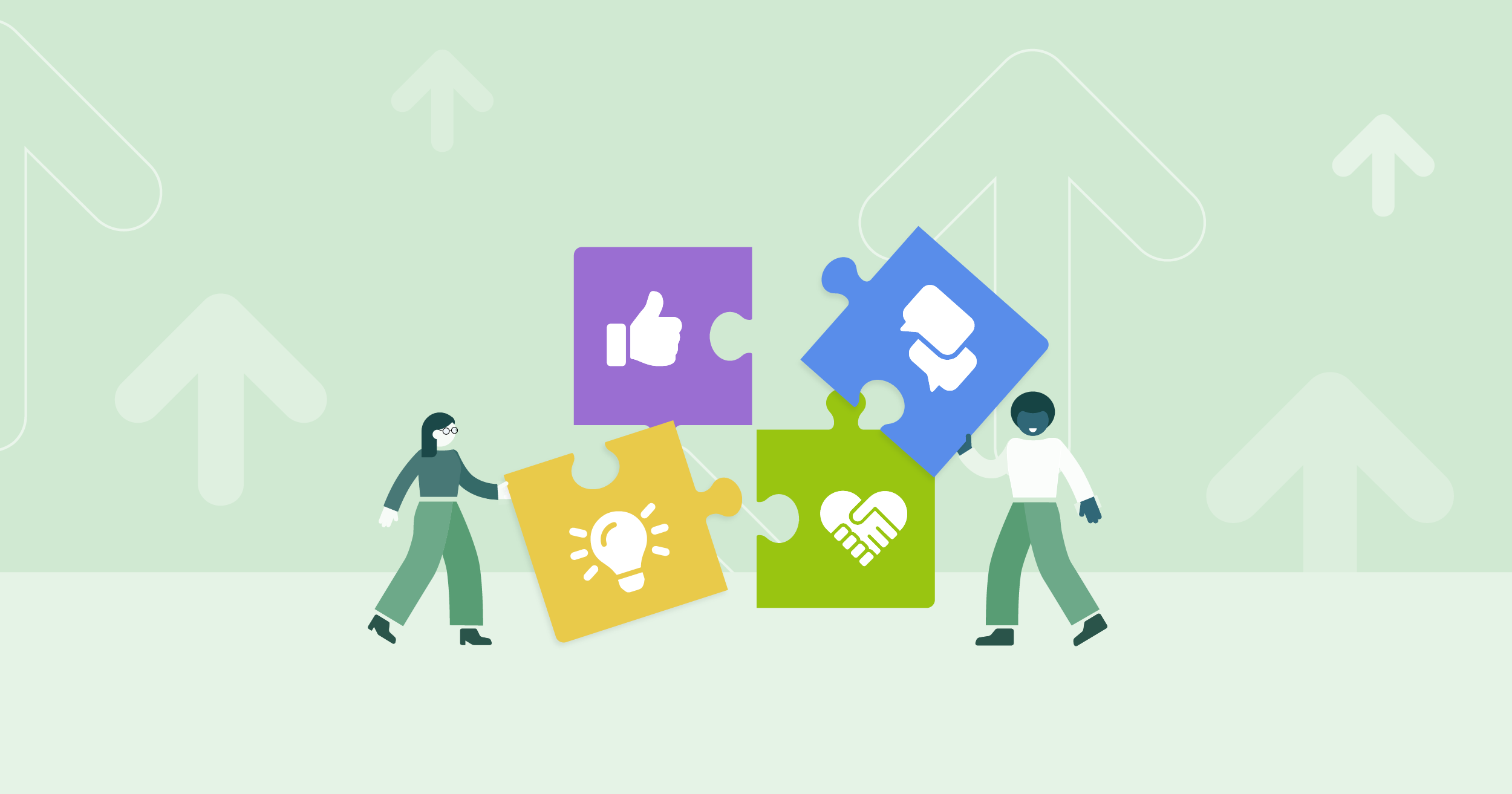 10. Improve Client Onboarding Processes
To effectively manage your agency's growth and maintain strong relationships with clients, streamline and improve your client onboarding processes. 
This includes implementing new software tools to help manage customer data, providing more detailed guidance on using your services, using a thorough client onboarding questionnaire, or offering introductory webinars or training sessions for new clients. 
Our clients love their customized reports on data based on what they are most interested in understanding for their specific business. We start with a template for our new clients, and during their onboarding, we ask what their top KPIs are. We make sure to include those on the first page for them.

Christina Cypher, Director of Marketing, Click Control Marketing
Establishing precise service levels and metrics for measuring success makes sure that clients and team members are aligned around key goals, performance, and client expectations. 
By taking these proactive steps, you ensure a smooth transition for new clients and overall satisfaction with your agency's offerings.
READ MORE: 6-Step Client Onboarding Checklist for Agencies
11. Implement Growth Tracking Protocols for Your Agency
Your agency is growing, correct? If so, by how much? And what are you using to track that growth? 
Regularly measuring, analyzing, and optimizing key metrics such as website traffic, client retention rates, campaign ROI, customer feedback, and satisfaction scores, helps your agency clarify and quantify that growth. 
For example, implementing an OKR (Objectives and Key Results) strategy provides significant benefits for marketing agencies looking to achieve their growth goals. 
We are a performance agency - actionable metrics are ones that have clear, measurable KPIs attached to them.

Cheryl Ingram, Managing Director, The Digital Media Collective 
This goal-setting framework enables teams to focus on measurable objectives and track progress toward them over time. With the right implementation, OKRs ensure everyone in the organization is aligned around the same objectives and working together to achieve them. 
If you're looking for a way to improve your growth tracking protocols, consider implementing an OKR or other goal-setting and tracking strategy in your agency today. 
READ MORE: OKRs vs. KPIs: What's the Difference?
12. Get Yourself (And Your Clients) Ready for Google Analytics 4
Google Analytics is one of the most powerful tools for measuring and optimizing marketing performance. With its upcoming 4.0 update, getting ready now is more important than ever. 
This includes familiarizing yourself and your team with the new features and functionality of the updated platform, educating your clients on how to use the tool effectively, and implementing best practices for tracking key GA4 metrics such as website traffic, customer engagement, conversion rates, etc.
GA4, while more powerful in many ways than the legacy Universal Analytics platform, requires re-learning how to set up and navigate the Google Analytics interface. The benefit of setting up your GA4 property NOW vs. LATER is that you'll have more time to troubleshoot any tracking issues within GA4 and learn the ins and outs of the new platform.

Molly Lopez, Founder & CEO, Sparo
With this proactive approach to getting ready for Google Analytics 4 reporting, your marketing agency will be well-equipped to succeed in the ever-changing digital landscape.
Reminder: Google Analytics will stop processing Universal Analytics data in July 2023!
READ MORE ABOUT GOOGLE ANALYTICS 4
13. Save and Reinvest Agency Resources Into Billable Hours
One of the biggest challenges agencies face is finding ways to save and reinvest valuable resources into billable hours. 
This includes:
Optimizing your team's workflow processes

Implementing more efficient software tools or automation systems

Streamlining your time tracking and billing processes. 
Additionally, tap into the expertise of consultants or freelancers who can help fill in any gaps in your team's skillset, allowing you to focus on higher-value activities that drive revenue for your agency. 
Winning that time back allows us to spend more time on delivering the work and also growing the agency through business development. 

Paul Morris, Managing Director, Superb Digital
With these strategies for maximizing productivity and efficiency, you give your agency a competitive edge in today's market while still delivering quality work to clients.
READ MORE: 5 Worst Productivity Killers All Agencies Should Avoid
14. And, of Course, Improve Client Relationships & Retention
Above all, stay focused on providing excellent service to your current clients while looking for ways to diversify your portfolio and attract new business.
As a marketing agency owner or manager, the key to success is putting your clients first and continuously striving to improve every aspect of your business. 
The real KPIs every client wants to know are leads and/or sales. We like to include both in our monthly reports. Ultimately, what is their ROI from our efforts? When you can clearly demonstrate this month over month, it increases your retention rate and keeps clients paying you month after month.

Jacob Hicks, Owner, Magnify
Whether this means optimizing internal processes, investing in new technology, or developing creative marketing campaigns, the goal is to stay ahead of the curve and build a strong reputation as an industry leader. 
So keep pushing forward and adapting to the times–your clients will be grateful for it!
READ MORE: 8 Proven Ways To Keep Clients Around Longer
Summary and Key Takeaways
At a marketing agency, the key to success in the new year is focusing on fostering strong client relationships while continuously finding ways to improve, optimize, and scale the business. 
This includes improving your team's workflow processes, investing in new technology and automation systems, and developing creative marketing campaigns. 
With these strategies for staying ahead of the curve and building a solid reputation as an industry leader, you ensure your agency continues thriving well into the future.
If we can leave you with six simple strategies to get the new year off to the right start, they would be: 
Review your marketing strategy and objectives to ensure they're still relevant and achievable.

Research your target market and competitors to identify new trends or changes.

Evaluate your agency's current marketing and creative mix and make changes where necessary.

Take a look at your agency's culture to ensure you attract and retain talented employees while fostering an environment of creativity and growth. 

Set up Google Analytics 4 tracking on your website to get ready for the migration from Universal Analytics. 

If you haven't already, streamline your client reporting with AgencyAnalytics.
Click the following link for more Agency Management Tips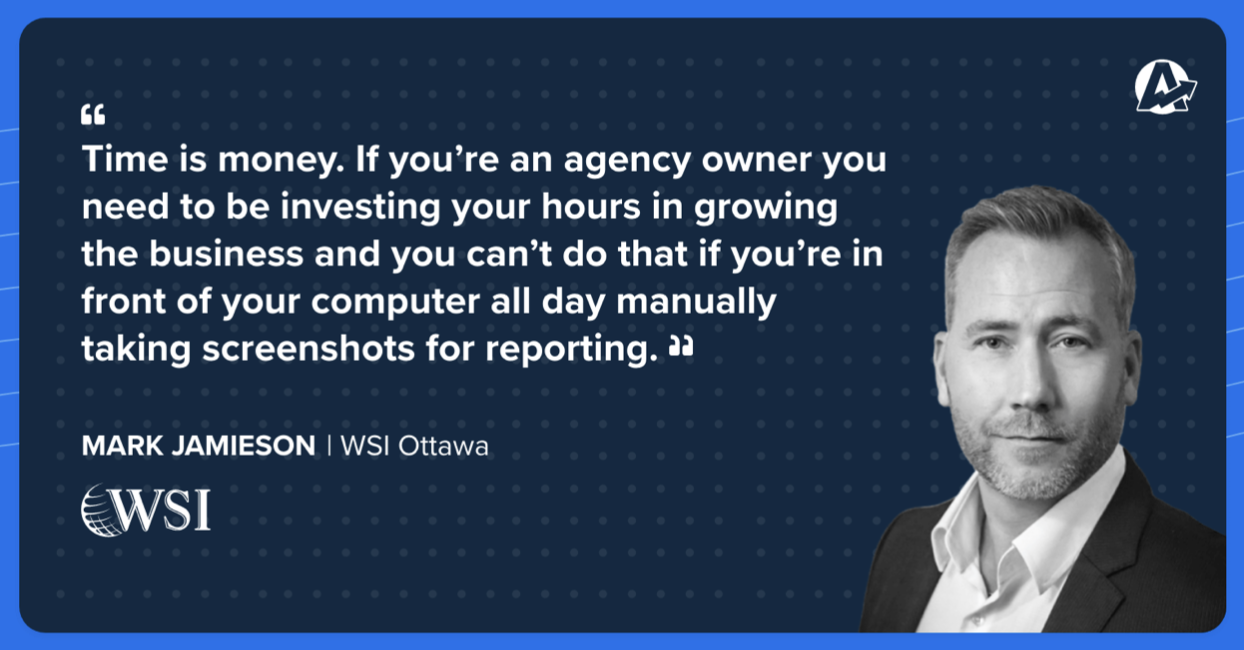 Here's to all your success in 2023 and beyond!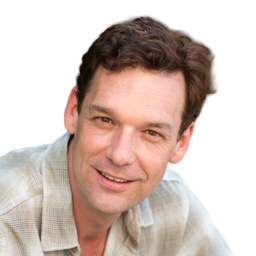 Paul Stainton is a digital marketing leader with extensive experience creating brand value through digital transformation, eCommerce strategies, brand strategy, and go-to-market execution.
Read more posts by Paul Stainton ›
Try AgencyAnalytics risk-free for 14 days. No credit card required.