Ranking on the first page of Google for a competitive keyword can be one of the most valuable forms of traffic for brands in any industry.
In order to achieve this coveted position in SERPs, marketers need to constantly monitor and optimize for the target keywords. To do so, one tool that marketers can use to consistently improve their SEO results regardless of the competition is keyword monitoring.
In this guide, we'll discuss exactly what keyword monitoring is, how it can help you achieve your traffic goals, and several tools to help you automate the process. In particular, we'll discuss:
What is Keyword Monitoring?

Keyword Monitoring Tools

How to Automate Your Keyword Monitoring & SEO Reporting 
Let's get started.
What is Keyword Monitoring?
A key part of any search engine optimization strategy is targeting specific keywords that are relevant to the customer journey.
While there is certainly a significant amount of effort that goes into the process of researching and optimizing your content for these target keywords, there's also work to be done after you publish the content. In fact, a study from Ahrefs found that only 5.7% of newly published pages will reach the first page of Google within 1 year and that the average page in the number 1 spot is 3+ years old.
All this is to say that content marketing is a long-term game and you need to monitor keywords and search rankings well after you've initially published the content.
Keyword monitoring is the process of tracking the position of a page or website in search engines for specific keywords.
Often, each website will have a number of keywords that they're trying to rank for, which means you want to monitor a list of target keywords and track how their ranking fluctuates in SERPs.
The process of keyword monitoring helps you identify if your SEO strategy and efforts are working over time. In addition, keyword monitoring can alert you to technical issues—for example, if you see a sharp drop in certain keywords or pages this may lead you to discover on-page issues that need fixing.
Regardless of how many keywords you're monitoring as part of your SEO strategy, tracking their rankings over time manually is virtually impossible given their constant fluctuation. Instead, agencies and marketers should use a keyword monitoring tool to automate this process. 
Keyword Monitoring Tools
Now that we know what keyword monitoring is, let's review a few of the best keyword rank tracking tools available to marketers.
AgencyAnalytics Rank Tracker
While AgencyAnalytics is best known as an automated reporting platform, we also have a rank tracking tool that allows you to monitor keyword rankings for any location and language on Google and Bing. Rankings are updated on a daily basis so that you and your clients have access to the most up-to-date data.
The tool tracks up to 100 positions for Google on both desktop and mobile, 50 positions for Bing, and 20 positions for Google Local. Below, you can see the first part of the keyword ranking report contains a stacked column chart, or a "Stoplight" chart that illustrates the distribution of rankings over time. In particular, the dark green section indicates the top 1-3 position, light green indicates the 4-10 position, and so on:
Below that we have a table that contains the keyword, location, position, and position change. With the "settings slider" you can change the metrics you'd like to display, which you can learn more about in our Help Center here.
With this data, you can then easily add it to a rankings report or SEO dashboard to highlight your SEO work. Since an SEO strategy requires you to monitor a number of metrics in order to track performance, having rankings alongside other data such as website traffic and goal completions provides a much more comprehensive overview of the campaign:
Ahrefs 
Ahrefs is another popular keyword monitoring tool that allows you to discover new keyword ideas and assess their difficulty to rank for them. In terms of keyword monitoring, their rank tracker also allows you to monitor rankings over time and analyze the performance against competitors. 
With our Ahrefs integration, you're able to add this SEO data to a report that combines marketing data from multiple sources for a holistic view of their performance: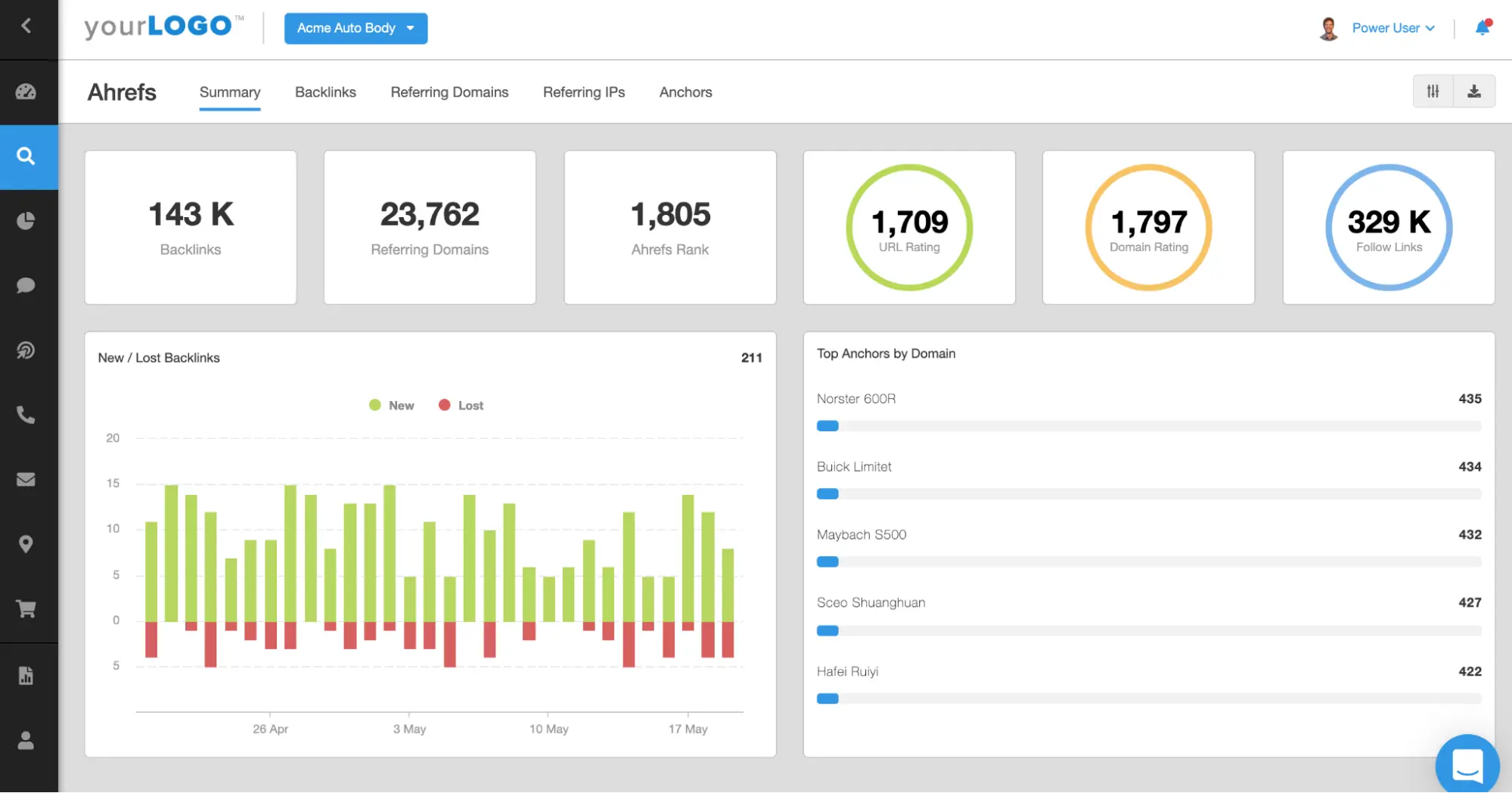 SEMrush
SEMrush is another useful keyword research tool that lets you track position ranking over time. In addition to the position tracker, this tool lets you research keywords based on your competitor URLs. With our SEMrush integration, you can pull backlink data from the platform and report on referring domains, anchors, referring IPs, indexed pages, and more.
Google Search Console (GSC)
Finally, if you're looking for a free keyword monitoring tool, Google Search Console provides ranking data alongside organic search metrics such as impressions, clicks, and click-through rate (CTR). GSC is particularly useful for quickly monitoring the websites top pages and top queries, both of which have their own tab in AgencyAnalytics: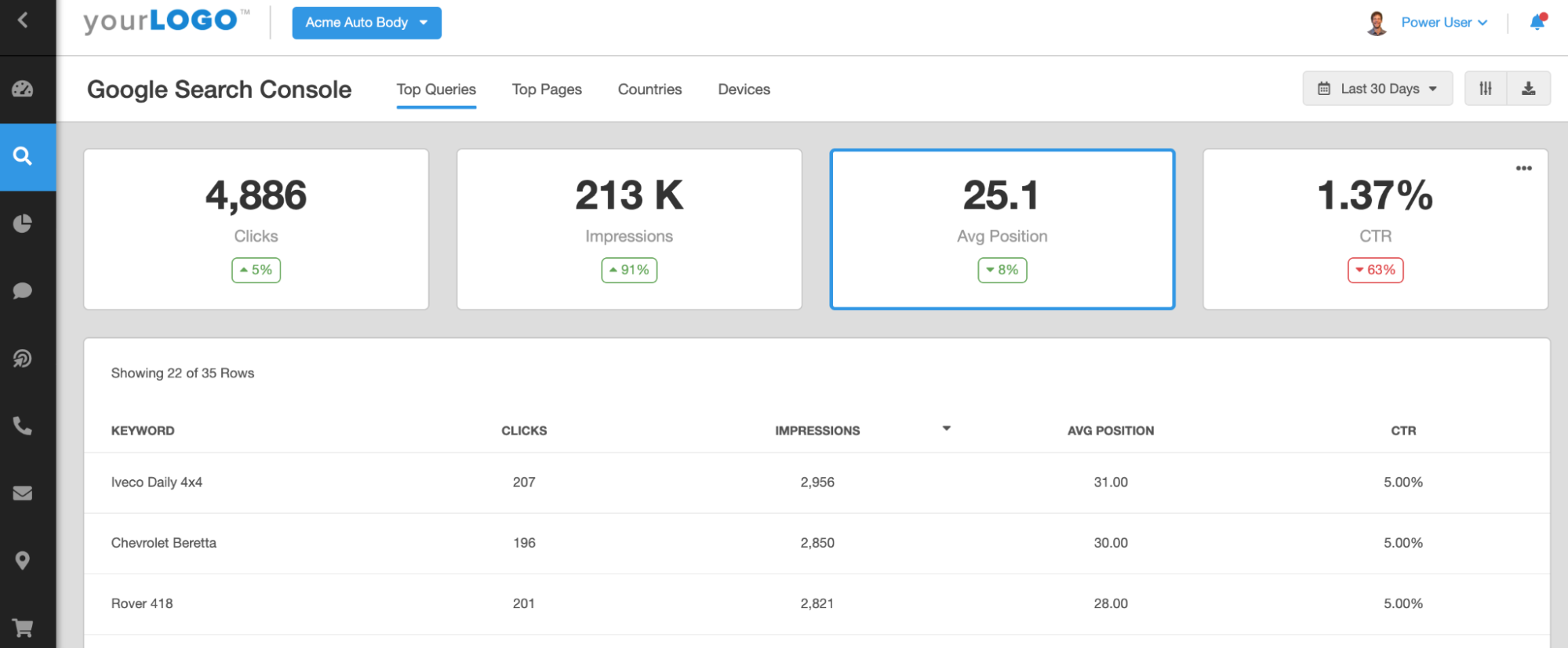 How to Automate Your Keyword Monitoring & SEO Reporting 
Now that we've reviewed several keyword monitoring tools, let's look at how you can automate your entire rank tracking and reporting process with a dedicated SEO dashboard. Since the success of an SEO campaign can't be measured using a single metric, a dedicated dashboard allows you to monitor a variety of KPIs to fully understand how the strategy is playing out.
Similarly, an SEO dashboard allows you to focus on campaign optimization to maximize ROI while automating much of the manual data collection and visualization process. In particular, our SEO dashboard provides sections to automatically collect and organize data from the following sources:
Rankings: First off, the rankings section provides metrics for the current Google and Bing position, the daily ranking change, and a stoplight chart that tracks the average position over time:
Website Traffic: Next, the website traffic section pulls data from Google Analytics and includes Sessions, Session sources, and Goal completions (i.e.conversions).
Backlinks: The Backlinks section pulls data from Majestic and includes new and lost links, total backlinks, and more advanced metrics such as Citation Flow.
Site Audit: Next up, our site auditor allows you to quickly discover and resolve common on-site issues. This tool automatically scans for over 40 technical issues and enables continuous on-page SEO improvement.
Google Search Console: Finally, the GSC section allows you to track the top pages and queries that are driving traffic to the site.
Summary: Keyword Monitoring
If you're managing an SEO campaign for clients, one of the best ways to track your progress over time is with keyword monitoring. Since each campaign involves multiple keywords and data from search engines is constantly fluctuating, the process of keyword monitoring should be automated with a rank tracking tool. 
Keyword monitoring and rank tracking tools allow you to automatically collect, organize, and visualize SERP data. By combining this data with other SEO data such as site audits and backlinks, this provides a comprehensive view of the performance of the campaign over time. Similarly, with the help of a dedicated SEO dashboard, this allows you to focus on the most high-value tasks and automate the rest.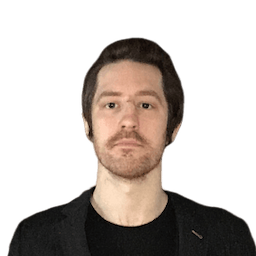 Peter Foy is a content marketer with a focus on SaaS companies. Based in Toronto, when he's not writing he's usually studying data science and machine learning.
Read more posts by Peter Foy ›
Try AgencyAnalytics risk-free for 14 days. No credit card required.